Introduction
Do you question why you should develop an online clothing store? Do you find yourself puzzled about the craze of shifting your business online? If yes, you are already on the right track!
Today, several businesses have gone either entirely online or have opened an online store just to expand their business. And the truth is, they are getting the benefits of it!
Do you want to know how developing online clothing stores helps your business?
If yes, we have all the compelling reasons for you to start one! Moreover, we will also tell you what you should take care of once you are totally ready to get an app/ website for your business!
Without further ado, let's get started!
What are the benefits of developing online clothing stores?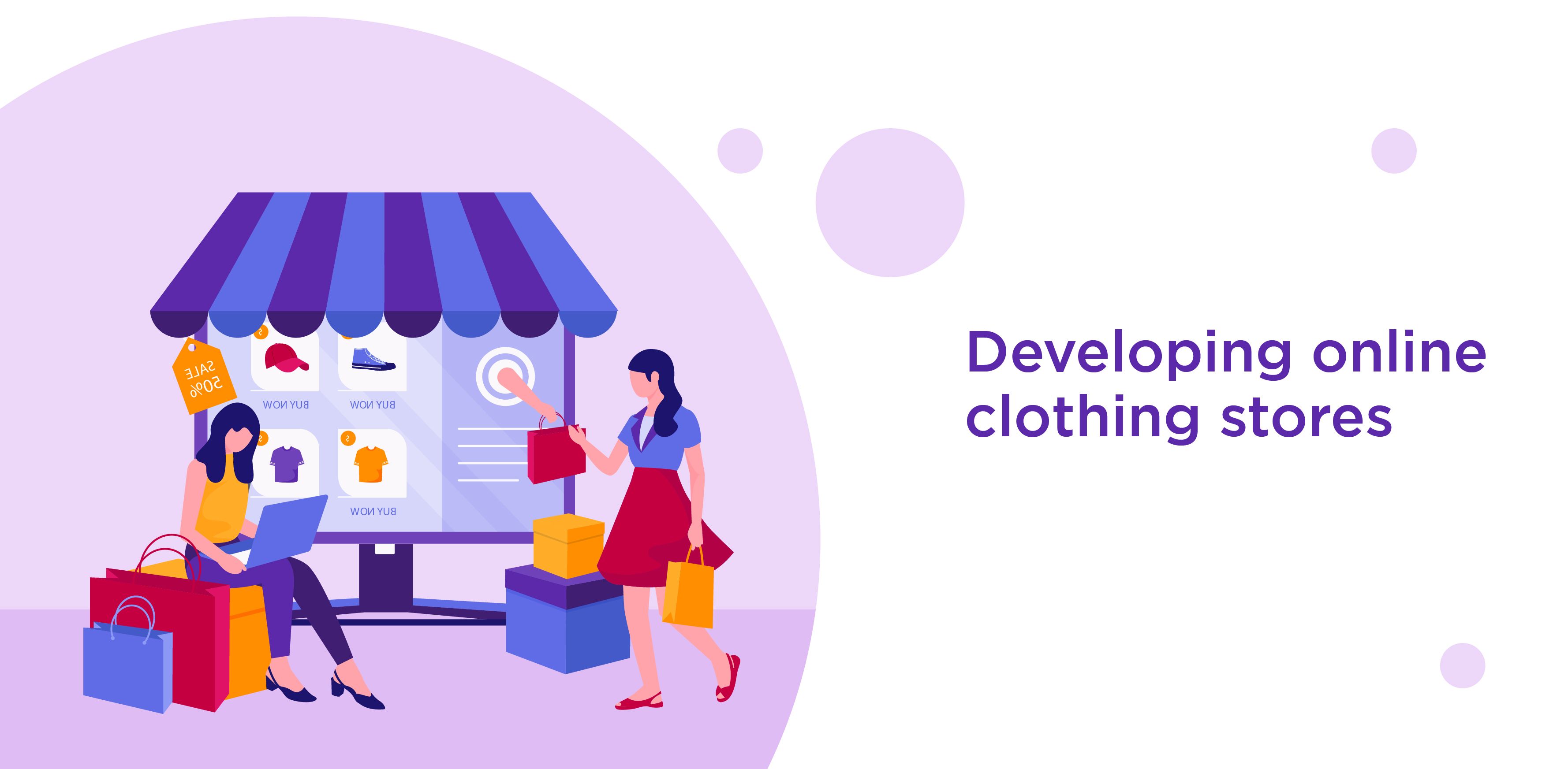 You might have a valid question if you ask, "why should I have an online clothing store?". The question is bound to arise because you and many other clothing business owners have brick-and-mortar shops, which have been getting you traffic since their inception.
But how about getting more profit?
Incorporating online clothing stores into your business gives you opportunities to earn more. Do you want to know how?
Here, we list the five benefits of developing online clothing stores:
1. Array Of Products
Suppose you have a huge number of apparel and want to put them on display to attract people. However, the only issue you face is room. What will you do in that case? Will you rent more area and spend money?
Many instances are there where shop owners do not have enough room to showcase their collections. As a result, they keep most of their items packed on shelves or in a store room, which might give people an impression that they do not have much to offer.
You can combat this trouble by launching online clothing stores. Online clothing stores are virtual stores that remove the question of limited room and let you display your items.
Indeed, it is more economical to have online clothing stores than to rent more areas offline to display your apparel.
2. Increased Accessibility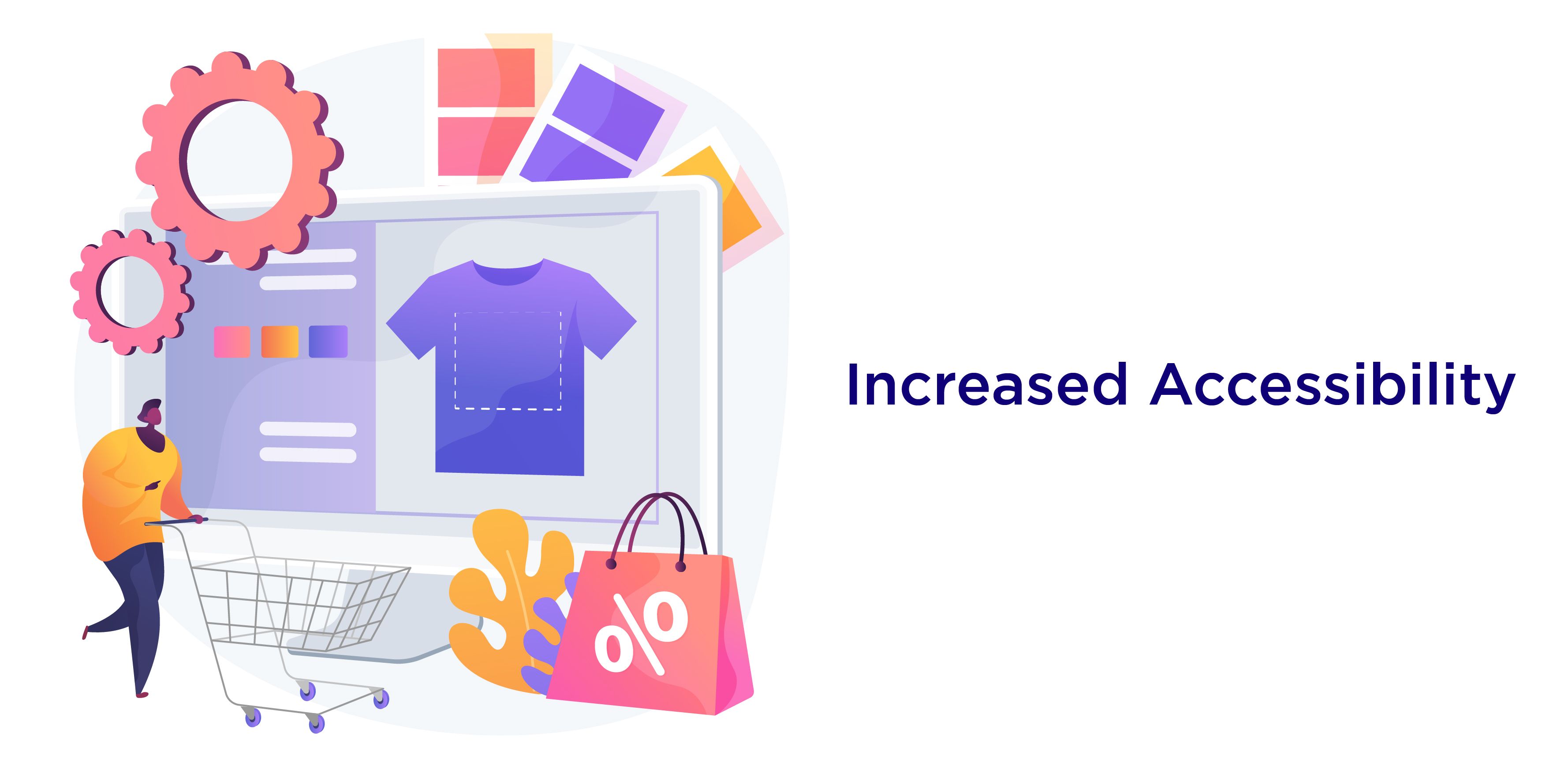 Do you go to a restaurant that is present in another city for a fancy dinner? We are sure you prefer to dine at places near your home.
When you do not like using services far from your locality, how do you expect your business to witness an influx of customers who live away from your store?
An offline store will only see customers who live nearby. In contrast, online clothing stores witness shoppers from around the globe. People who live in a different town, country, or continent can easily come across your website and avail themselves of your services if your collection excites them.
Thus, opening online clothing stores allows you to have more and more customers from different parts of the world, giving you more revenue.
3. Unmatchable Product Quality
You might wonder how online clothing stores and product quality go hand in hand.
Well, when people come to your online store to buy some piece of clothing, they have ample time and convenience to check your product against your rivals' offerings.
As you and your rival sell online, all the customer has to do is switch a tab and check what quality and price your competitors have to offer.
Such a situation demands you to pay more attention to your product quality and pricing! And when your item quality improves and is hard to beat, you will see more people turning to your services!
Hence, online clothing stores can help you improve product quality and earn more.
4. Online clothing stores save time
Online clothing stores save business owners and customers time. Your customers can now shop for clothes while sitting on their couches and snacking on doughnuts.
And you can focus on other aspects of your business such as marketing.
Thus, online clothing stores give you ample time that you would have never gotten in the case of traditional showrooms.
5. Customer Information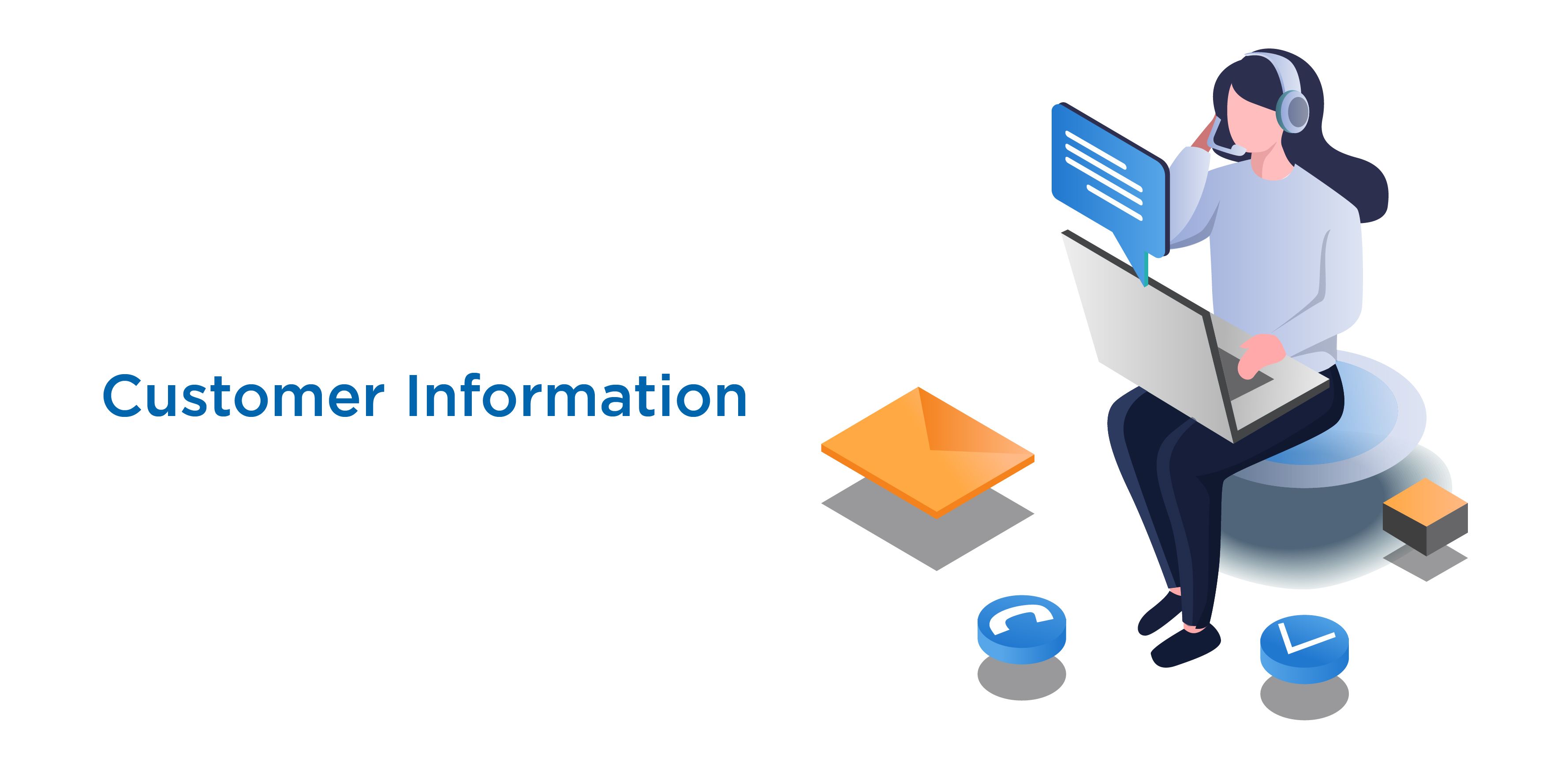 Not every brick-and-mortar store has the provision for storing customer data such as name, contact number, email address, etc., which causes them to miss out on forging a healthy relationship with their customers.
However, when you have online clothing stores in addition to offline ones, you can have access to your customer's data. You can even analyze the shopping patterns and preferences of your shoppers.
These are the exciting five benefits of developing online clothing stores. However, you can enjoy these advantages only when you keep the following things in mind before developing an online store.
What are the things you need to keep in mind for a successful online clothing store development?
As you have read how important it is to launch online clothing stores for your business, you might want to know how you can build one successfully.
Here, we list some crucial points to which you must pay attention to ensure that your time and money are not wasted.
1. Target audience and Differentiation
Before you commence the app development phase or plan to do anything, you must determine your target audience. Today, several entrepreneurs overlook the importance of deciding on their audience, which creates troubles later.
Thus, understanding who your potential customers will be is advisable as it dictates every movement from the get-go.
Also, once you know who will buy clothes from you, you must come up with compelling reasons for them to choose you over your rivals. It means you must show them what makes you different from the other stores selling apparel online.
Thus, you will be more successful when you show your audience what special things your competitors do not offer them.
2. Promotions and Specials
Another thing you must keep prepared for is your promotion and special offer strategy. Doing so helps you create demand for your clothes during the low points in your sales cycle.
It means you must devote time to chalk out the types of discounts and specials you intend to offer your customers to stabilize your revenue.
3. Shipping
Do you know that brands that do not offer free or low-cost shipping options face more shopping cart abandonment than those that offer it?
Thus, it means you need to decide your shipping fees.'
Another thing that you must focus on is your store's return policy. You can offer free returns or factor "shipping & return costs" into your margins.
4. Choose your domain name
Since opening online clothing stores requires you to have an elegant website and an excellent app, you must focus on the aspect of the domain name too.
When you decide to have a website, you must also develop a domain name that suits your business and its aims well.
Also, your domain name should be short, easy to remember, unique, and easily accessible. Let your customers remember your brand distinctly and not mistake it for another brand with a similar name.
A few things that will help you find the right domain name are:
You must avoid hard-to-spell names and select the ones your audience will remember easily. Easy names help your prospective customers find your site without hassles.

Always pick a scalable name, as it might help you, in the long run, to expand your business without worrying about the suitability of your brand name and the products you sell.

While picking out a name for your brand, you should focus on your business aim and identity to avoid keeping a name that your customers confuse with your rivals' names.
5. Product descriptions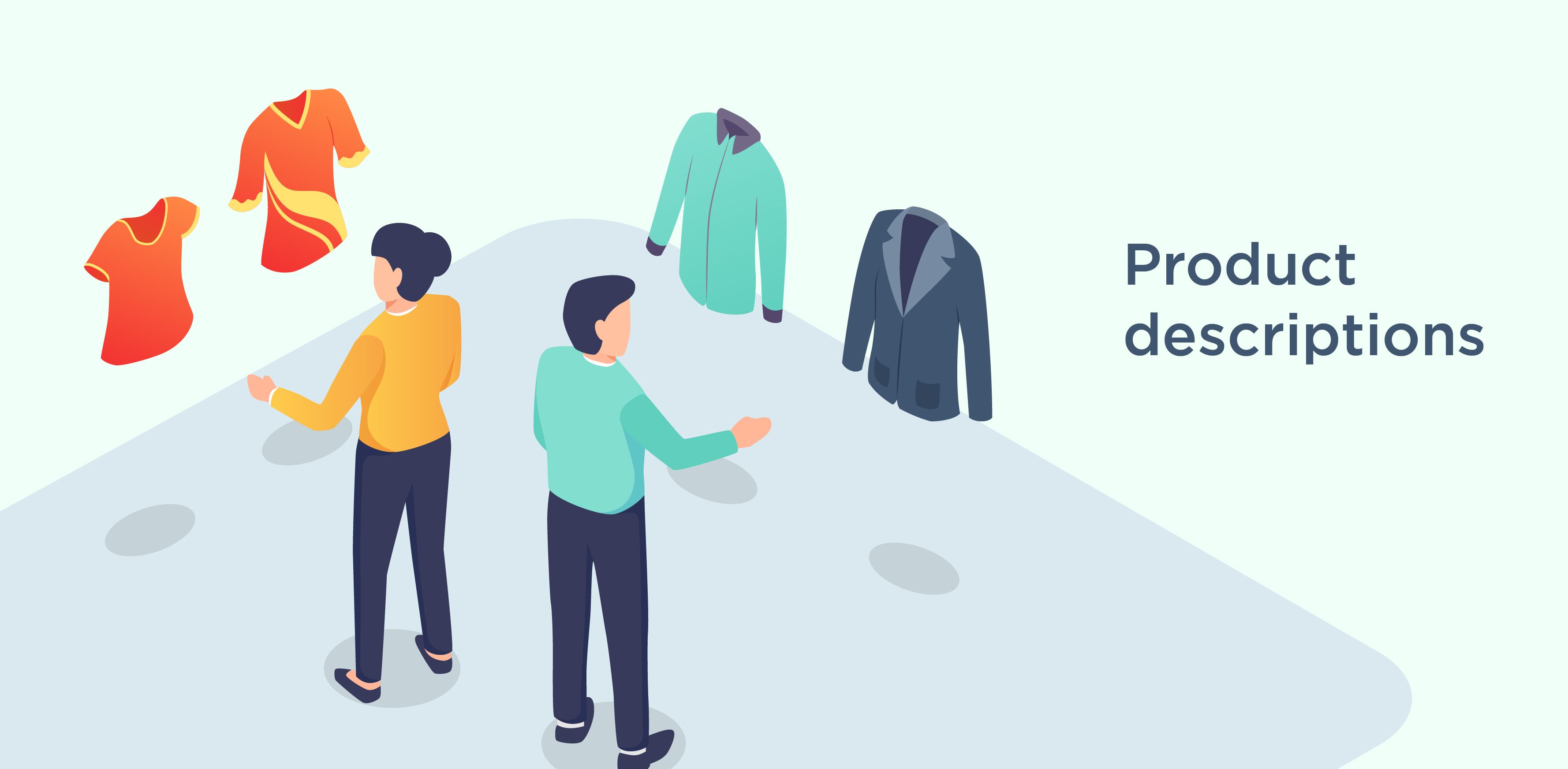 Your product descriptions are way more important than you might think. Product descriptions are essential as they will tell your visitors what you have gotten to offer and why they should not miss the chance to shop at your online clothing stores.
Besides focusing on your product descriptions, you must also incorporate colorful graphics and convincing language to portray to your customers why the products you sell are worth buying!
Thus, focus on your product descriptions, as your shoppers cannot touch your product through their mobile screens to gauge their quality.
All these things play a pivotal role in your app. Thus, your app and these strategies should be well taken care of.
Conclusion
Developing online clothing stores or getting an app for your business is not a piece of cake. You will need to devote time to making a list of essential features and your app's main functionality.
Moreover, since you are not a coder, you will need to look for developers, UI/UX designers, and testers to ensure that your app is bug-free.
However, taking out time for all this from your busy schedule might cost you heavily.
But you need not worry; we have a solution for you! You can come to AppsRhino to get an excellent online clothing store developed.
We have a thorough team of professionals with expertise in app development. And our testers, user interface/ user experience developers, and coders are dedicated to serving our clients best.
You can also avail yourself of the best talent by contacting us today!
Contact AppsRhino to get started!