Introduction
Customers are busy today. They have jobs, families, personal health maintenance, and various other tasks. Do they have time to go out shopping? Everyone requires clothes but doesn't have time to buy them! (Unless the customer loves shopping)
You can create a solution!
Your buyers would love for you to bring their outfits and needed apparel to their homes with one click!
Engaging in Clothing Store App Development will allow you to generate profits as clients buy their favorite clothes from your application! You can make online Clothes shopping the new timepass and hobby for people.
Do you want to know how? Read this blog to understand the ultimate step-by-step guide for Clothing Store App Development!

How does the Clothing Store App work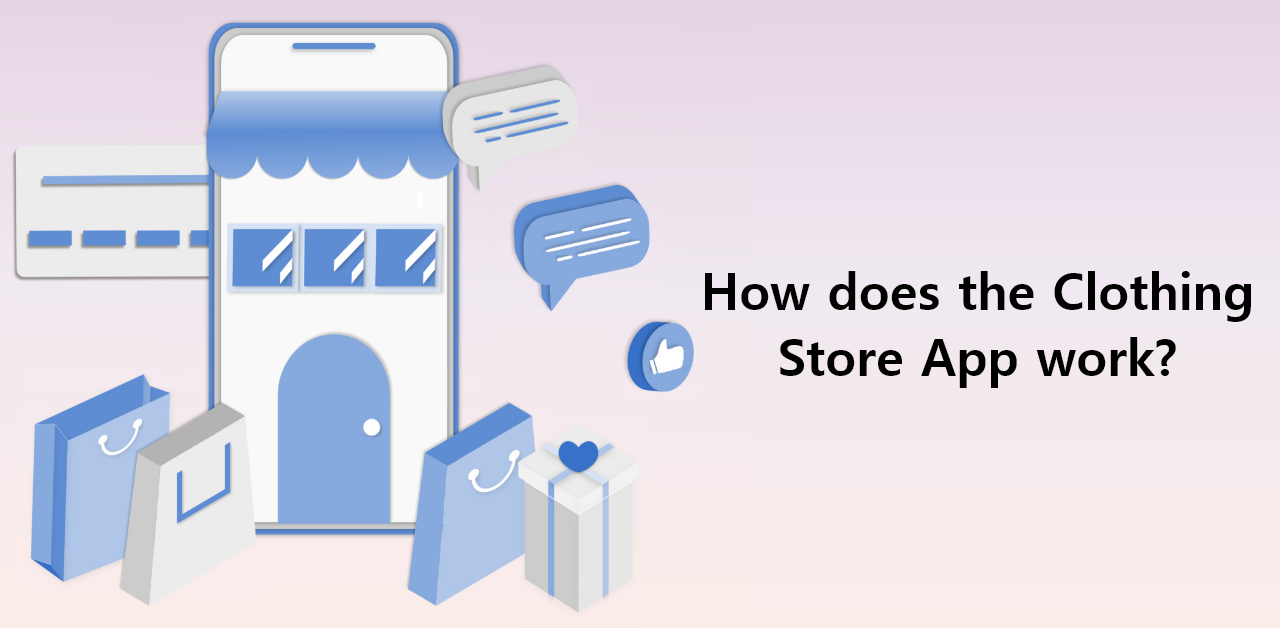 Here is how a customer views your Clothing store App. You will know what interfaces to integrate for the customers to interact and how things work on the back end of on-demand Clothing delivery.
The customer downloads the application from the Play Store or App Store.

They sign-up or log in to the application by entering their details.

The Clothing Store App opens with a variety of options for buyers. The user can enter the required apparel with the search bar or choose from the provided categories.

Imagine a customer liking a pair of jeans they wish to buy. They can either add the product to the cart, buy it then, or send it to the wishlist while they browse other options.

Finally, the customer reaches the final stage of online shopping. They can view their product and check the total price (Product+ Delivery Charges+ Additional costs) before placing the order.

Further, the customer confirms their address details and pays for the jeans.

The buyer can wait as the order arrives at their doorstep at state time.



Now, let's see how things work on the back end.
The supplier gets notified about the jeans order after the customer places it.

They pack the order and give it to the delivery partner in the required time.

Delivery partners take the order to the warehouse or logistic partner(shipping). Further, the products move out from the warehouse for delivery.



Step-by-step guide for Clothing Store App Development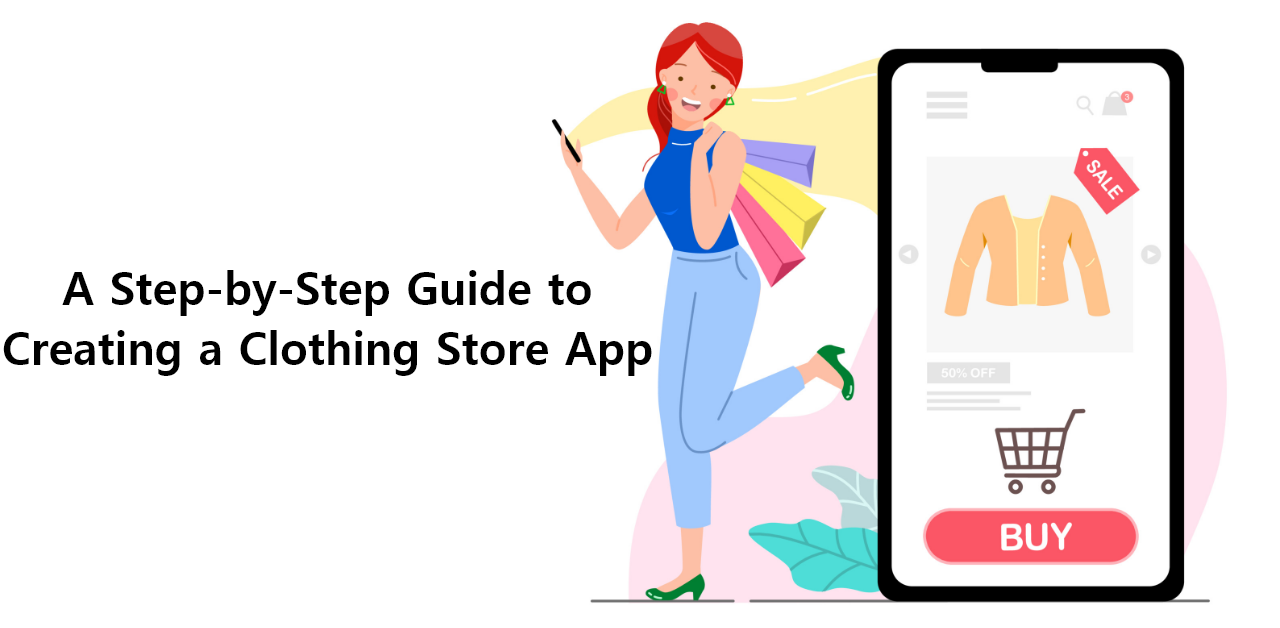 Here is the ultimate guide you may need for creating a Clothing store for your customers. This pathway will help you discover the steps required for your Clothing Store App and execute them per requirement!
Planning and Budget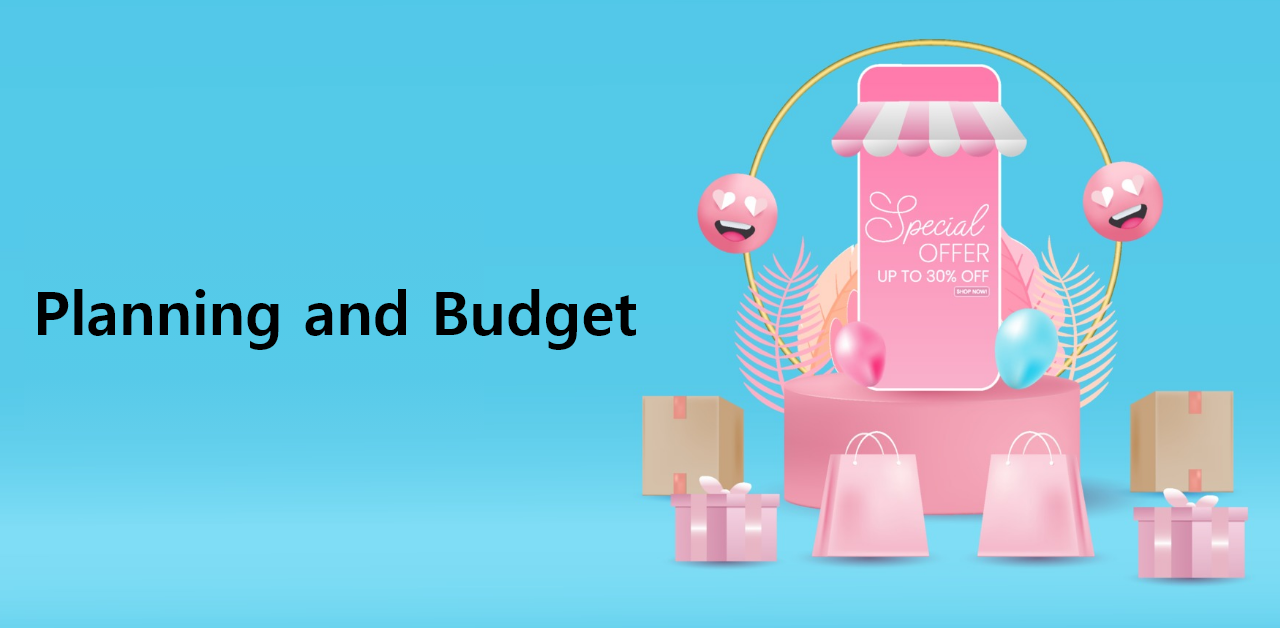 Do you know the crucial step before starting Clothing Store App Development? Planning helps you categorize your resources and understand what you want as a company.
Do you want to expand your Clothing Store business online with your application, or do you want to partner with multiple brands for your customers?

What are the regions for your Clothing Store App's availability?

Would you be open to one-day delivery for your clients and customers?

How do you plan to hire employees? Do you want to work with an Outsourcing company?

What is the one thing about your Clothing Store App making it stand out successfully from the others?

What Clothing Store App Features do you wish to add?



Further, you shall look at your budget and match it with the money you may spend while building the application. As an entrepreneur, you may divide your budget for multiple things and resources you'll expend.
Moreover, you can update your budget and spend money regularly with the changing economy, profits, and investments.
Market Analysis and Research
After you are thorough with the Planning and Budgeting step for your Clothing Store App, you shall go to the market and start researching for relevant information.
Perhaps, how many Clothing Store Apps are there in the market?

Why do customers choose one application over another?

Do buyers follow trends?

Do customers want to see one brand over the application or prefer categories for choice?

How much does hiring developers and buying computers cost?
The market changes every day, and so do the trends. Hence, keeping a close eye on the market shall be a constant process while executing clothing store app development!
Designing
Do you know the reasons why a customer comes back to your application? The first reason is your service. How do you treat the customers, and what is the product quality they receive?
However, another significant feature determining the positive involvement of customers is the graphical designs they see when using your application.
Your Clothing Store App shall have a soothing yet stylish vibe. The customers may feel they'll find what they want on your application! The User experience design engages the buyer.
Designing includes adding the appropriate features at reachable places for the customers. The user may miss some options if the design team doesn't place them in visible locations for the users.
Therefore, careful design implementation is not for overlooking while engaging in Clothing Store App Development.

Development
So, what's left? You developed a plan for your Clothing Store App and created a budget for spending on the required resources. Further, you performed market research to keep up with the trends and understand the users.
After design creation, you shall work on its implementation. Clothing Store App Development starts here as your employees use the necessary programming languages to generate a launch application!
You may hire part-time or full-time employees for your company. These employees will work for you after you hire them through a lengthy recruiting process. Finding talented Developers is not an easy task.
Do you know the better way to have qualified employees work on your Clothing Store App?
You may hire an Outsourcing company like AppsRhino! Our Clothing Store App Developers have the skills, quality, and experience. You'll get the perfect team without delay or hassles!

Quality Assurance Testing
Is your work complete after Designing and Clothing Store App Development? Do you want to get positive feedback from the clients and buyers?
Quality Assurance Testing is the last step you shall follow before launching your Clothing Store App for the customers.
QA Testers and Clothing Store App Developers collaborate to find any mistakes or errors in the program that may cause issues later.
Quality Assurance Tests include thorough manual and automated testing to examine every part of the Clothing Store App.

Launch and marketing
You can choose the platforms for deploying your Clothing Store App for the customers. You can go with PlayStore, App Store, or both options.
How to ensure a lengthy customer chain?
Have you heard about the benefits of digital marketing? Your company can invest in hosting a website to create blog posts to promote your application.
Moreover, you can establish Google advertisements in numerous social media applications to attract customers!
Feedback delivery and updation
Knowing how customers feel about your application is significant. You can make changes to your Clothing Store App Features based on customer reviews.
Are clients facing any issues while ordering their favorite clothes? Do they like to wishlist the products or search for alternative options? What is the loading time of your app?
You shall answer these questions within a few months of every launch and upgrade your Clothing Store App with the acquired information.

Features for your Clothing Store App
Do you know why companies focus on adding features to every application? Customers want to find numerous options while using your Clothing Store App.
Every feature contributes to making the app better for the clients. Do you want to know the features that Clothing Store App Developers can add while working on the development? Here are some suggestions you can implement!
Effortless sign-up and login

Multiple Payment Gateways

Clothing Categories and choices

Search options

Filters and sorting options (Brands, prices, sizes, colors, high to low, low to high, popular, featured, discounted, etc.)

Cashbacks, Offers, and discounts

Reliable customer support (Emails, Phone calls, and Chatbots like BotPenguin)

AI-based Personalized shopping options

GPS and time-estimation

Ratings, reviews, and feedback



Final Words
Do you want to kick-start your Clothing Store App Development journey? Connect with AppsRhino!
We are an application development company with international experience and a team to support you at every step!e are known for our active client support!
Our Clothing Store App Developers have the required skills and education. They have the experience to make your application a grand success. You can tell us your idea, plan, budget, and features to add to your Clothing Store App.
Our team will guide you through every step of the staircase and create an App that every customer will enjoy!
Why are you waiting on your Clothing Store App development dream? Contact us now and start your success story with AppsRhino!