The need for QA testers has increased with the increasing popularity of the web and mobile apps. While software developers work on the initial procedure, QA testers ensure the result meets the company's and customers' expectations. A QA tester is a must these days. Why? Hire professional QA testers to carry out quick, thorough, and resilient QA testing procedures for your web and mobile applications. Incorporate efficient, hyper-aligned testing procedures into the development life cycle, whether automated or manual. Set up an offshore team of dedicated QA testers for functional testing, security testing, and ensuring compliance with end-user security requirements. Hire QA testers as they help in Accessibility testing by sections WCAG and 508, seamless mobile testing, and usability testing to address UX issues. Hire AppsRhino's top QA Engineers and benefit from flexible engagement options. Our QA Software testers are available to start right away. We will discuss various aspects of Hiring QA Testers, including responsibilities, job roles, and salaries. So stay tuned to learn more about the best ways to Hire Remote QA Tester for your project.
QA Tester Roles and Responsibilities Beyond Traditional Testing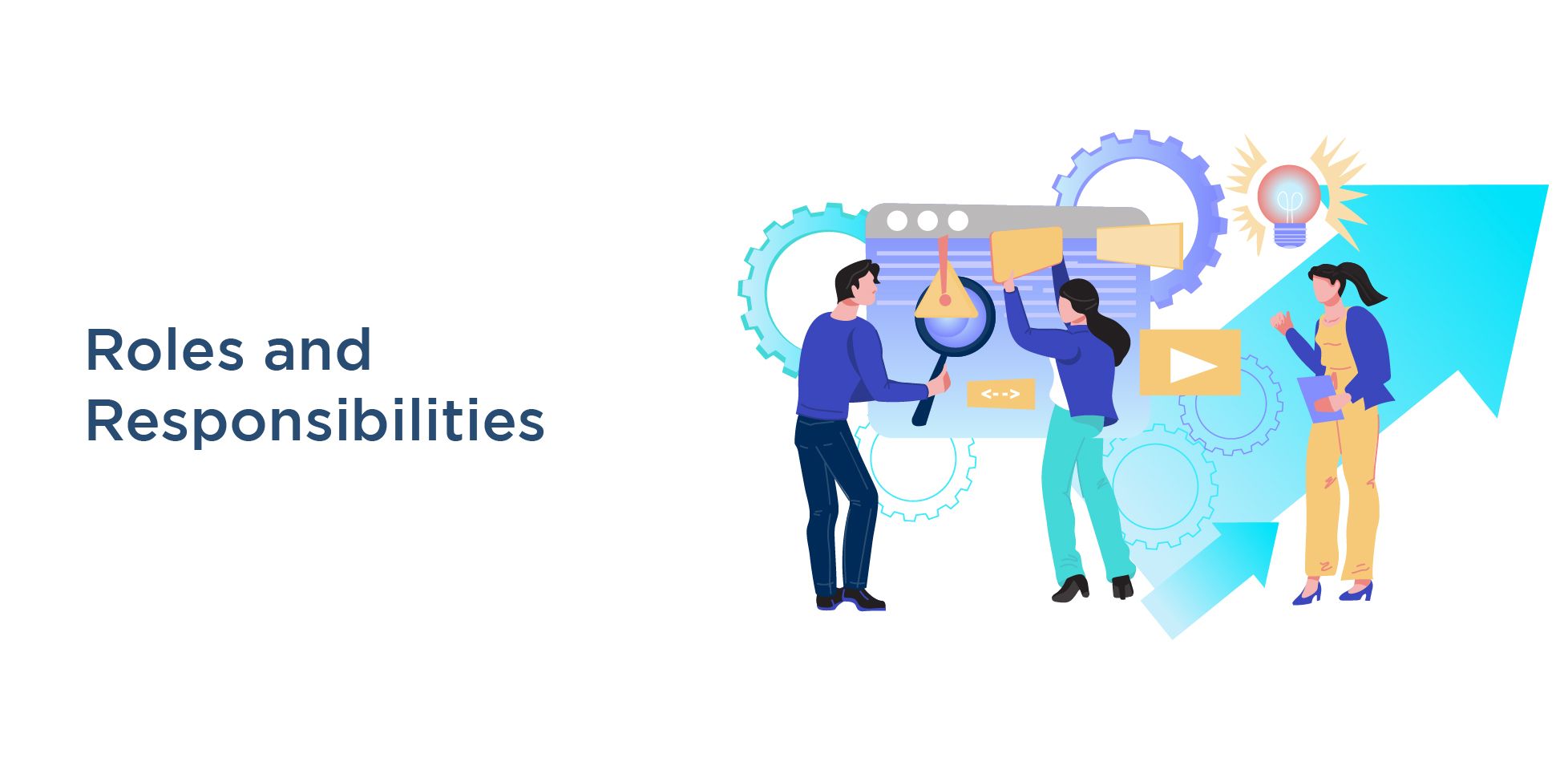 Regarding QA, there are three primary jobs to consider: QA Engineers, QA Analysts, and QA Testers, each with their own set of responsibilities.
A QA Analyst is needed in the early stages of development and focuses on assessing business needs, high-level development planning, designing use cases, and so on. The QA Testers are in charge of carrying out the tests at each step of development. The function of the QA Engineer is more of an end-to-end role that oversees the complete Quality Assurance deliverables of the project.
A QA Engineer is a software development "jack of all crafts." An excellent QA Engineer will be skilled in coding and knowledge of various frameworks, automation technologies, and project management and cooperation. When Agile approaches replace classic software development procedures such as Waterfall, a QA Engineer's function has also evolved in today's world. Here's how it's done:
1. Aside from designing test cases, a QA Engineer must work with product teams and monitor feature development from the end-user's standpoint.
2. The QA Tester acts as a virtual product owner, ensuring that deliverables are delivered on time and without error.
3. The QA Tester is responsible for estimating User Stories for each sprint, creating acceptance criteria, and refining them as needed.
4. Be a process automation expert - turning user stories into automation test scripts speeds up the testing phase. As a result, the project is delivered on schedule. Testers should know QA Automation tools like the back of their hands.
Now that we've covered the tasks and responsibilities of a QA Tester let's go over some crucial advice for hiring the most excellent QA Engineers.
Hiring Remote QA Testers - Key Points to Consider When Putting Together A 'Quality' QA Team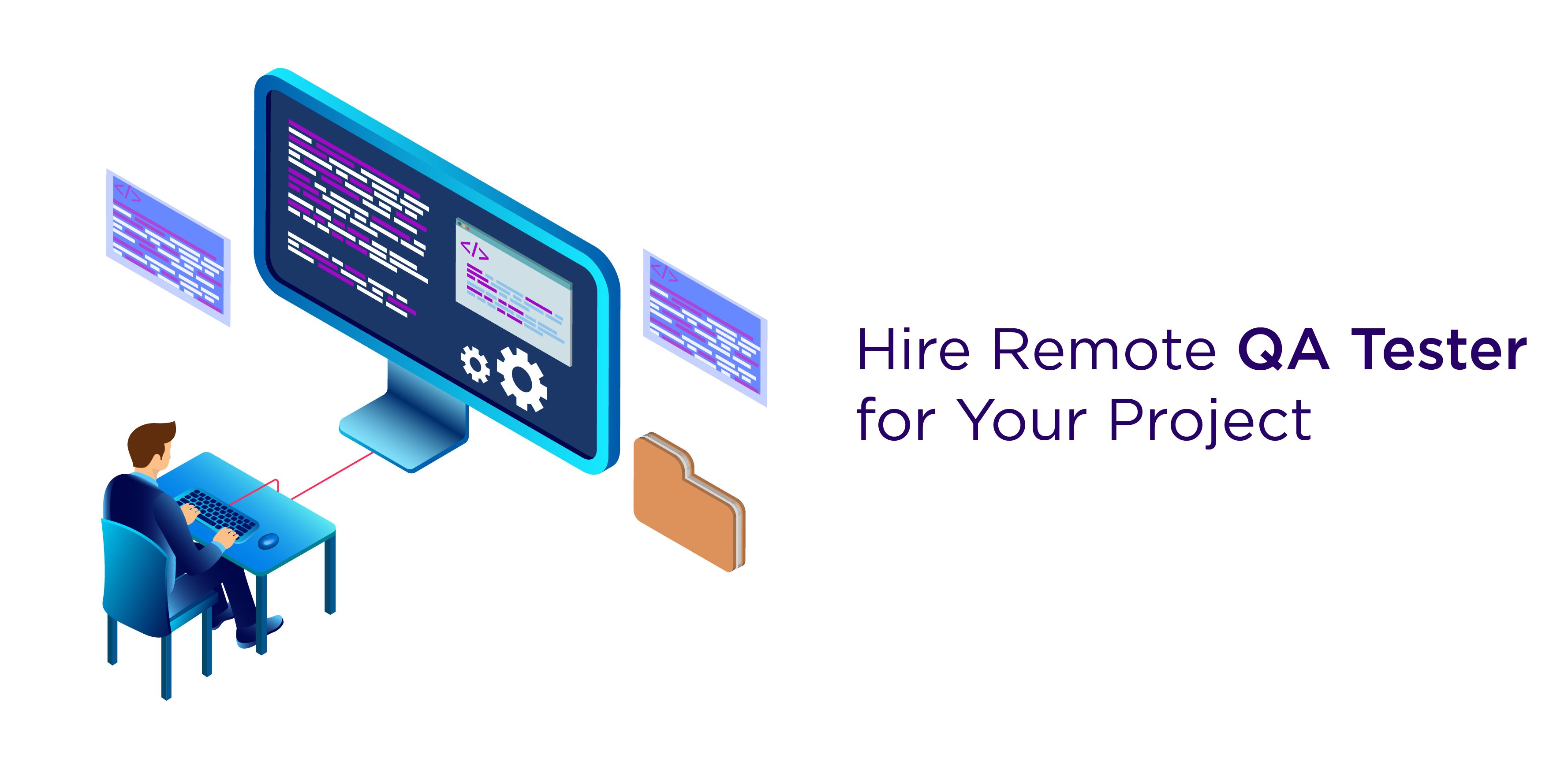 A software development team requires three QA engineers: a Software QA Tester, a QA Automation Engineer, and a QA Manager or Lead. As a result, let's look at the same tasks and how to hire remote QA Testers for each role.
- Hiring a QA Tester Software QA Testers are generalists. They keep track of every stage of the development process. As a result, their position is crucial for implementing the project's whole QA process and assisting them in focusing on the most critical components, maintaining quality standards, tracking user stories, and more. This broad position spans the planning, development, and testing phases. Essential Qualities to Look for in a Software QA Tester
1. 7+ years of experience as a Software Engineer. A QA Tester's salary might range between 6 to 8 LPA.
2. Technical Knowledge - Understanding of coding, development frameworks, and automation tools.
3. Agile Methodologies Understanding
4. Understanding of creating, defining, and revising user stories and creating product acceptance criteria and QA guidelines.
5. Non-Technical Skills - Excellent planning and coordination abilities, multitasking abilities, and project management abilities.
- Hiring a Quality Assurance Automation Engineer QA Automation Engineers are in charge of deploying the whole Automation Testing process. They are to develop and design automation testing with predetermined actions. They also conduct testing to guarantee that all quality criteria are met. However, one essential responsibility is determining where manual testing activities might be automated, maximizing project resources and time allocation. The following are the primary responsibilities associated with the role of a QA Automation Engineer:
1. Automated Testing Solution Design and Deployment
2. Scenario testing is used to determine the stability of automation.
3. Identifying Performance Issues in the Automation Process that may impede project development.
4. Automation testing should be planned and prioritized based on the project deliverables.
5. Identifying bugs and figuring out how to fix them.
6. Ensure all relevant databases are deployed with the appropriate security and backup procedures.
7. Working with the development or DevOps team to ensure timely delivery.
8. Ensuring adherence to QA guidelines.
9. Monitoring QA results.
10. Creating, tracking, and improving quality assurance metrics.
Essential Qualities to Look for in Remote QA Automation Engineers:
1. A Software Engineer's experience range is 5-7+ years. A QA Engineer's compensation might range between 6 to 9 LPA.
2. A solid foundation in joint coding and programming language knowledge (at least the languages used in the project you are hiring for).
3. Manual Testing - appropriate manual testing experience is required. The test cases developed by manual QA specialists serve as the foundation for the scripts written by automation engineers. Therefore prior knowledge of manual testing is required.
4. Knowledge and experience with software development frameworks and automation testing technologies are required.
5. SDLC approaches are well-understood.
6. A solid ability to differentiate between TDD (Test-Driven Development) and BDD (Behavior-Driven Development) is a plus. -
Hiring a QA Manager or Lead
The QA Manager or Lead serves as a supervisor for a team of QA Engineers, including QA Testers, QA Automation and Manual Engineers, and QA Testers. The following are the primary responsibilities of a QA Manager:
1. Creating and directing the QA team.
2. Planning and deployment of resources
3. Creating an ideal QA environment for each software build.
4. Identifying areas for improvement and improving the QA process.
5. Project deployment management and tracking
6. Ensure that the QA procedure is completed on schedule.
7. Assuring software readiness for distribution.
8. Monitoring and assuring the accuracy of QA results.
9. Monitoring and fine-tuning the QA metrics as needed.
Essential qualities to look for when hiring remote QA Managers include:
1. A Software Engineer's experience range is 10+ years. A QA Engineer's income might range between 12 to 15 LPA.
2. Extensive expertise in building and leading quality assurance teams.
3. Experience deploying QA projects on a large and small scale.
4. An extensive grasp of testing methodologies.
5. In-depth knowledge of QA procedures and tools.
6. Current development and quality assurance trends.
7. Outstanding communication and customer management abilities.
8. Project management abilities.
9. Leadership, team-building, and mentoring abilities are required.
Building a QA team: Where to Begin?
When QA tools and procedures are constantly growing in today's environment, the QA team must stay up with these changing trends and project requirements. Outsourcing a QA Engineering team, on the other hand, can be a terrific option to hire remote QA Testers who are always ready. You can accomplish this by either hiring outsourced engineers or a QA agency. So, where do you begin when looking for an external QA team: -
Look for Customer Reviews
After posting your project requirements, an agency or contractor is recommended based on the project demands, including details such as reviews, score, budget, etc. -
Examine their Portfolios
When you shortlist the partners, you may view their portfolio, client testimonials, previous work, and other information on their website and corporate presentations. These are the specific aspects to look for when hiring developers remotely. -
Knowledge and Experience
Examine the experience and competence of team members such as QA engineers, Automation engineers, leads, and others. -
The Team's Certifications
Certifications such as ISTQB (International Software Testing Qualification Board) are an excellent approach to examining the QA team's maturity and experience. Inquire about the team's QA credentials. -
Examine the Testing Standards
Check to see what testing standards the team adheres to. ISO and IEEE are two of the most widely used standards. -
Expertise in Working on Your Enterprise's Domain
While QA techniques are standardized, evaluating the team based on their experience in your industry's domain is vital. -
Testing Methodologies- Team Toolkits
When hiring QA Testers, ensure they have worked on or know how to work on the software development approach used in your company. This will be critical in ensuring a successful collaboration with the hired QA engineering team.
Why Should You Use AppsRhino?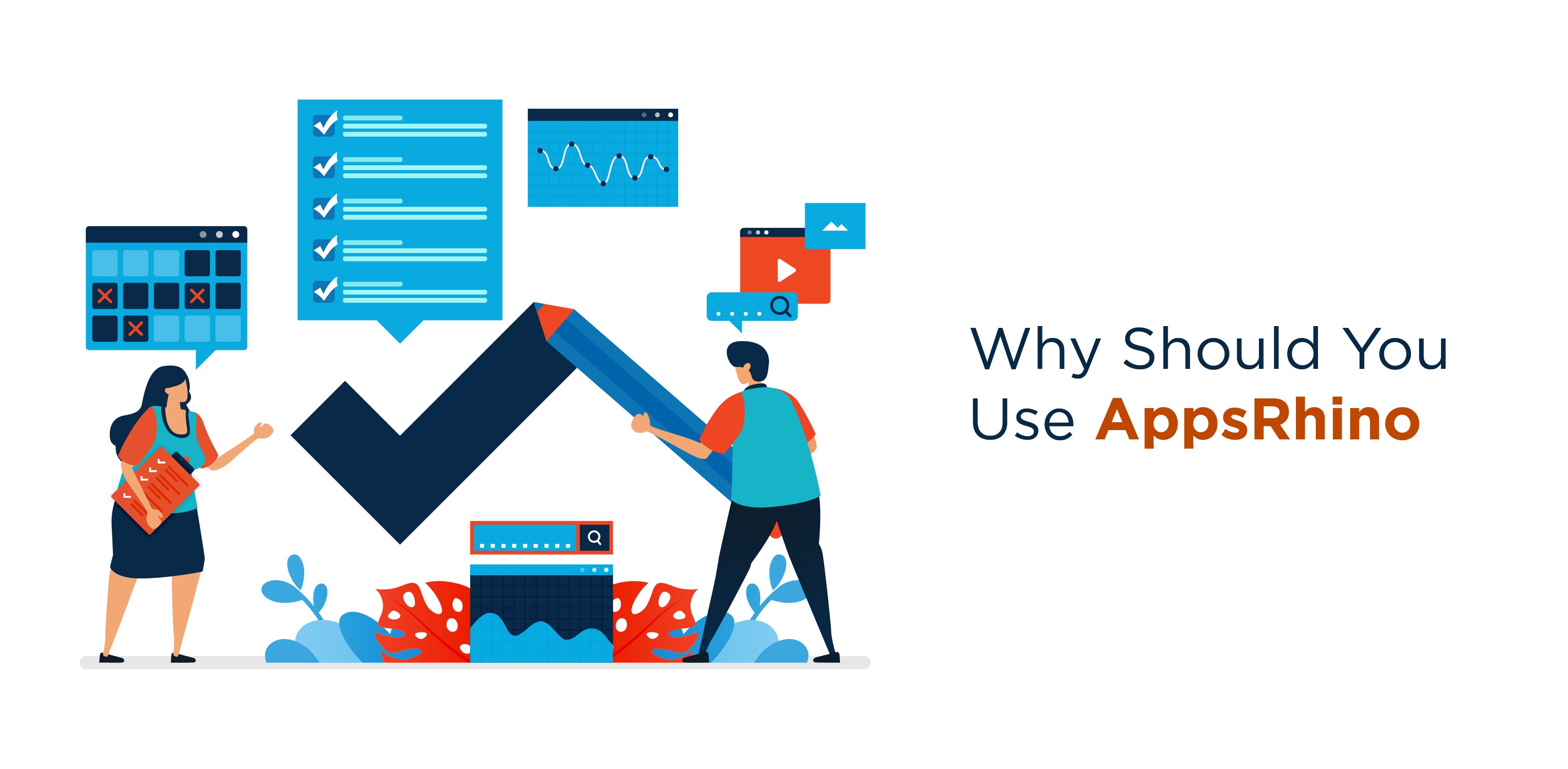 We have assisted ambitious clients in India, East Europe/Asia, Latin America, and other countries in expanding their remote teams for companies, growth businesses, and startups. Hiring the top people, including developers (software, mobile, and web), software testers, IT, cloud, UX UI designers, digital marketing professionals, and back-office trained resources, is essential. AppsRhino provides a risk-free approach to swiftly constructing remote teams. We can also manage short bursts of labor and on-demand requirements. We operate as an extension of your company and grow to meet your demands. We bring the top 5% of global talent and knowledge to your organization.
Outstanding Ability
We have a thorough candidate screening procedure to find and hire the best and most culture-fit hidden talent—the top 5% of people. -
Passion
We hire and retain remote professionals who are passionate about what they do. -
Expertise
Our employees are subject experts constantly investing in learning and keeping their skills up to date. -
Experience
We are a valid extension of our client's teams and place a premium on providing a seamless customer experience. -
Right-Size
We provide a flexible and scalable model for forming transparent remote teams. -
Our QA Software Tester's Expertise
From a bootstrapped startup to a huge company, we provide world-class professional software testing services to our global clientele. We fulfill the demands of your business regardless of size, industry verticals, or location at AppsRhino. -
Software testing customized
Hire our QA software testers to deliver specialized software testing services to ensure your products fit your specific business needs. -
Testing of Web Applications
Our software testers analyze your program and prepare all necessary measures to find any software problems to offer a quality product to the customer. -
Testing of Mobile Applications
Our software testers analyze your program and prepare all necessary measures to find any software problems to offer a quality product to the customer. -
Testing by Hand
Our QA Testers provide high-quality manual testing services and ensure that the generated product fits the requirements. -
Testing of Enterprise Software
Our QA testers conduct an in-depth study of the software to create reliable, efficient, and high-quality software that matches the needs of your specific organization. -
Testing AutomationTesting Automation
Our software testers are well-versed in the various tools and procedures used to do automated testing and find problems in software to give a quality product.
Final Thoughts
QA is an unavoidable and essential component of software development. Especially in the Agile environment, where QA must be considered from the start of the project. Hiring the correct QA Tester Team can make or break your project's success. There are various platforms that assist you in identifying and employing remote QA Testers and other specialists with skill sets in a timely and trouble-free manner. Begin recruiting remote QA engineers for your company right now. Sign up and tell us about your project. We hope you found our article useful. Stay tuned for further content like this.