Introduction
Throughout history, the fashion industry has always been ahead of its time.
It was not uncommon for people to spend hours browsing fashion and shopping apps, even during a pandemic, when governments were imposing lockdowns.
Nonetheless, we live in a society where everyone feels pressured to stay trendy. Due to this trend, several new clothing store apps are available in the app stores.
As this market grows, eCommerce has seen a steady rise in downloads and installations.
The fashion and apparel industry reports that the eCommerce fashion industry generated $481.2 billion in revenue in 2018.
Furthermore, according to projections, there will be 1.2 billion users by the end of this year, thanks to the increasing purchasing power of consumers.
These facts and figures have prompted several businesses to develop an online presence.
So, what are you waiting for? Let this blog guide you through the importance of developing an app for your clothing store!
Why is an app necessary for your clothing store?
The importance of having a presence on the digital platform cannot be overstated because clothing store apps have become the new source of consumer shopping.
Here are some advantages of developing a clothing store app for your business:
1. Convenience for shoppers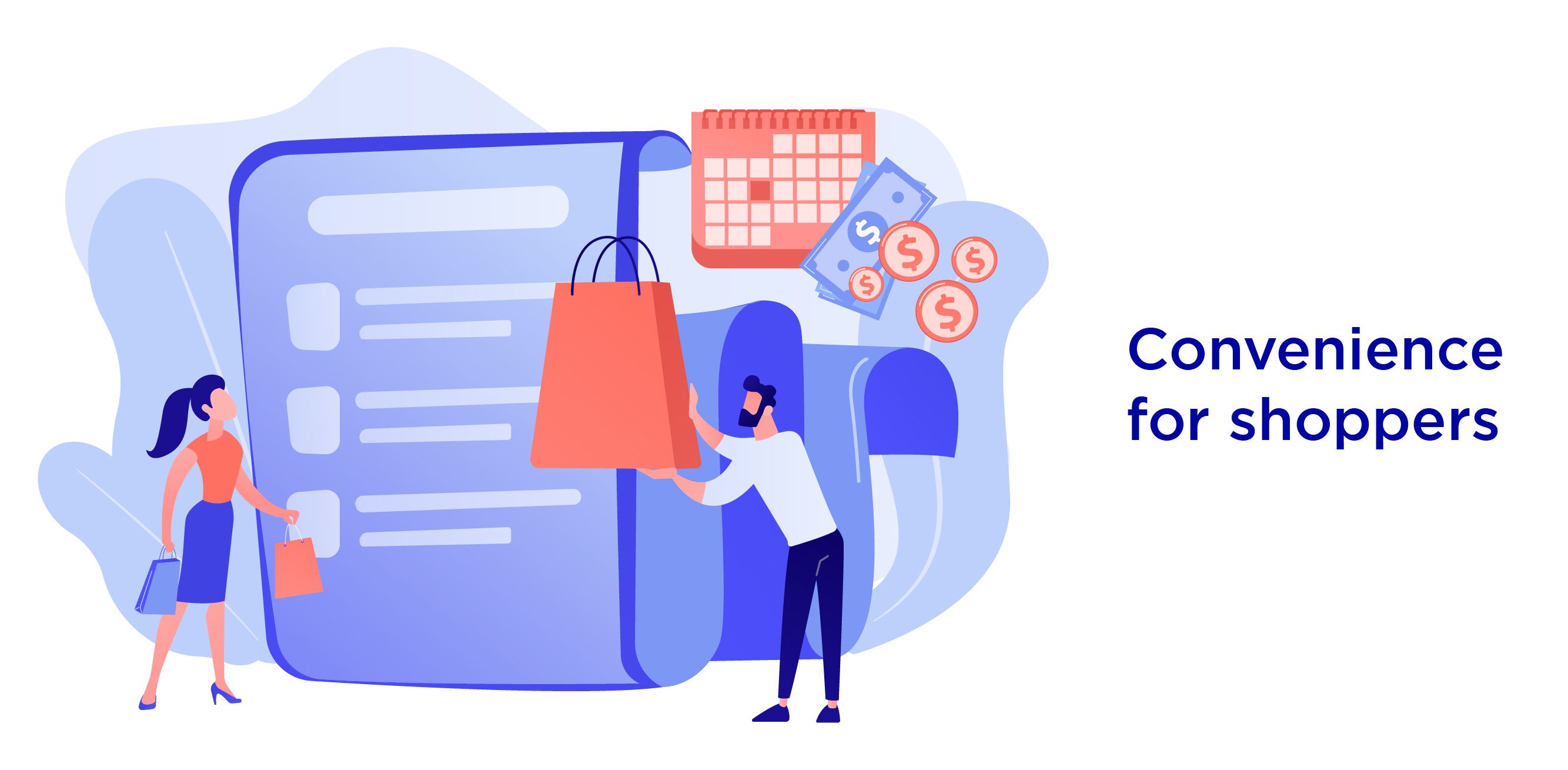 With online shopping, users can now conveniently shop without leaving their homes.
The clothing store's UI (user interface) will help users understand how the app works, and VR and AR will enhance the experience.
While physical stores attract only a limited number of customers, clothing store apps have a large user base.
2. Offers and discounts
Any offers or discounts running in the near future are informed to the users in advance.
By doing this, they will be able to save the time, money, and effort they could have spent traveling to the store, browsing through the merchandise, and then paying the same price.
3. Constant reminders and notifications
The clothing store app keeps the customers updated on the latest collection. In this way, they can keep up with what's in style and if it has changed throughout the season.
Customers are also notified if new collections are available. Any important information related to the product is displayed in pop-up notifications on the users' screens.
4. 24/7 customer support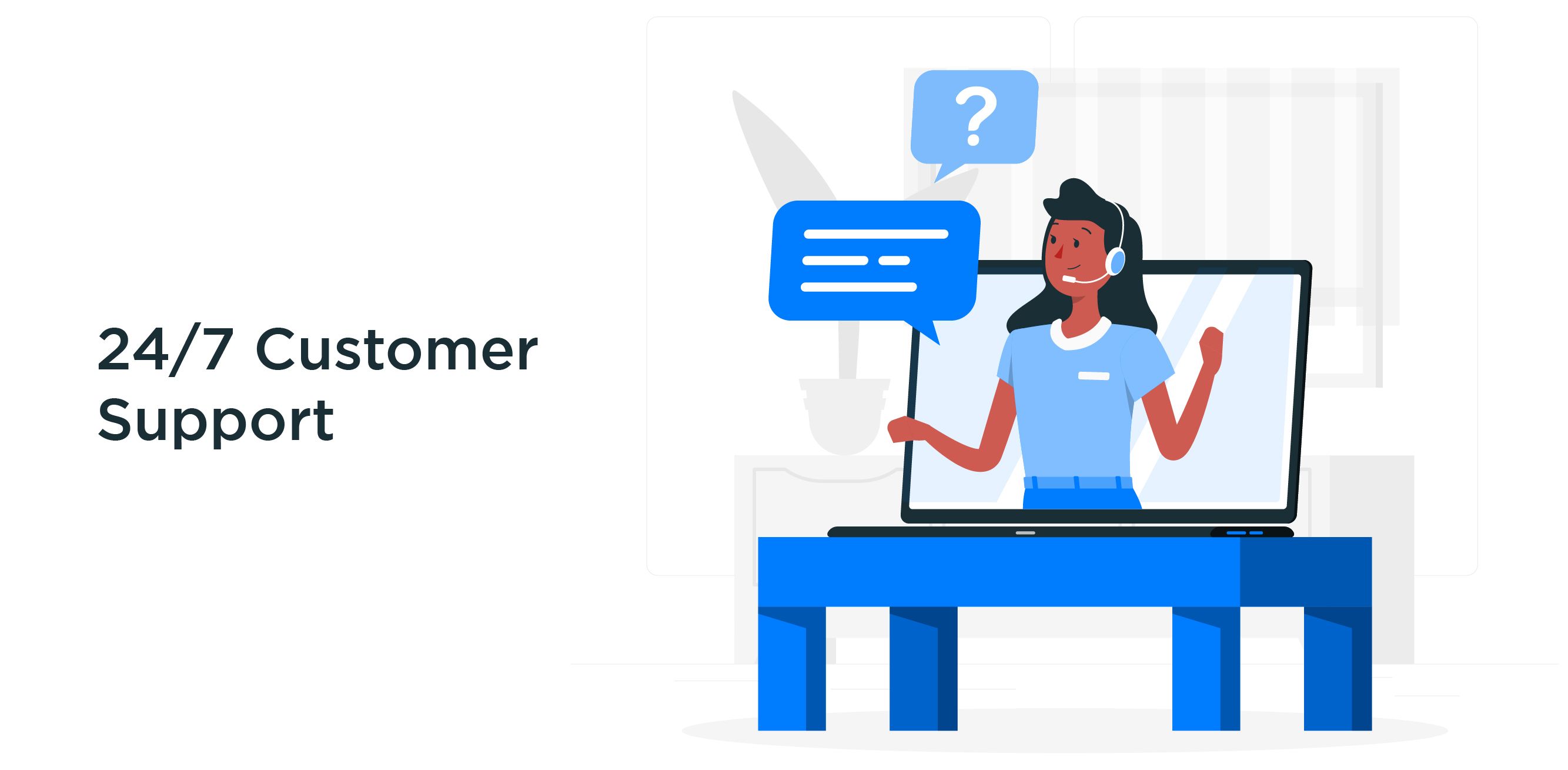 When shopping in person from malls or directly from big stores, customers may have a hard time finding help.
In the case of online or app shopping, customers will receive constant support through the in-app chat or in-app call feature.
Thus, the 24/7 customer service in the clothing store apps makes their experience worthwhile.
5. Useful filters
A user doesn't have to browse through all categories but can jump directly to the category they are interested in using the filters provided on the app.
By doing this, they can save a great deal of time when shopping.
Unique clothing store app features!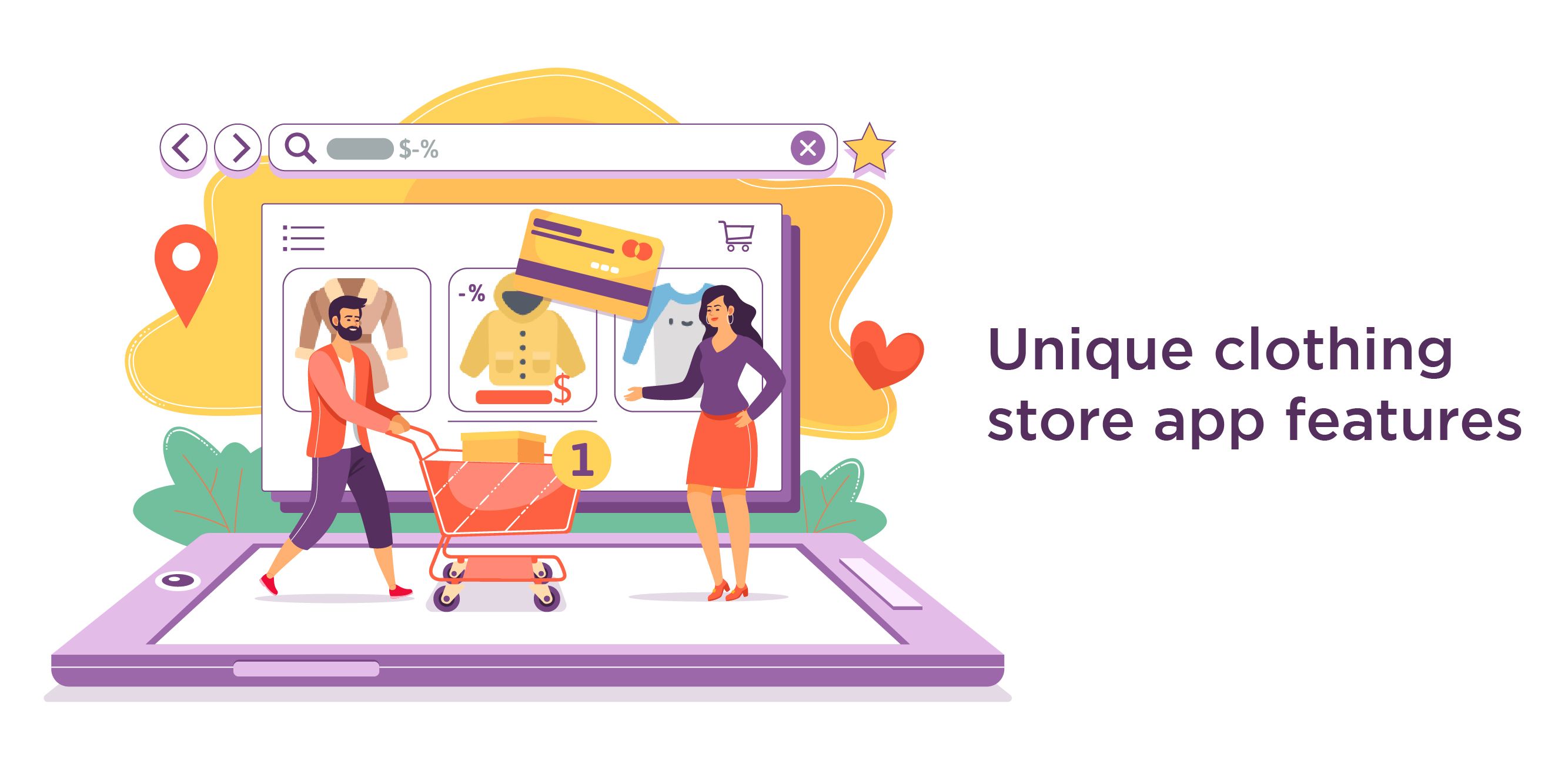 Even though all clothing store apps have the basic features the customer expects, you can try to make the experience exclusive for them by offering them the following advanced features:
Social Sign Up and Log in

Push Notifications

Chatbot Support

Efficient Customer Relationship Management System

Loyalty Programs

Real-Time Dashboards and Analytics

Multiple Payment Options

Multi-Lingual and Currency Support

Order Management Integration

Marketing and Promotion Tools
Conclusion
In a nutshell, we can all agree that clothing store apps are essential for all apparel businesses. After all, they're the wave of the future!
In an increasingly wired world, everyone has smartphones and tablets, which means there will be no escaping the onslaught of fashion apps in the coming years.
Implementing technology into the business world is not always an easy task, but it is worthwhile.
The clothing industry has changed over the years, and it is important to keep up with the changing times, as we will discuss.
Therefore, you should create a clothing store app and enter this lucrative market ASAP!
With AppsRhino, you can create a unique on-demand app that stands out from the crowd.
With this market-leading platform for on-demand app development, customers can succeed in their endeavors!
The advantages of our solutions include flexibility, affordability, security, scalability, and ease of tracking.
What are you waiting for? The clock is ticking!
Call us today!