Introduction
The rise of mobile apps and smartphones has had a significant impact on the healthcare industry, leading to the development of a wide range of apps to assist patients and clinicians.
The market for healthcare app development is expected to be worth $100 billion by the end of the year, with many professionals and companies seeking the services of top healthcare app development firms.
The benefits of healthcare apps include simplifying medical operations and improving patient satisfaction.
This blog will explore why Healthcare app development can be a boon for your business and why you should look at development options.
An overview of the healthcare industry
A new study predicts that by 2025, the digital healthcare business would be worth close to 660 billion USD. More than 21 billion has been invested in digital healthcare projects over the previous two years by firms and investors in the field.
There is an increase in overall app usage in addition to the growing market size. The number of healthcare apps downloaded globally has surged by 60% since the Covid-19 outbreak.
Furthermore, in the first quarter of 2022, there were 52,565 healthcare apps available on the Google Play store, according to Statista.
However, in the first quarter of 2022, there were 51,370 healthcare and medical apps (iOS healthcare app development) available in the Apple App Store.
These figures show how mobile health app development is becoming more and more popular. The fact that so many businesses and healthcare professionals are investing in the creation of healthcare mobile applications is therefore not unexpected.
For the benefit of both patients and healthcare providers, digital healthcare is also broadly classified and makes use of the tremendous potential of the most cutting-edge technological advancements, such as IoMT (Internet of Medical Things), Big Data, and AI.
Consider the business potential in any potential field in the healthcare market by using an example from the image below.
What is healthcare app development?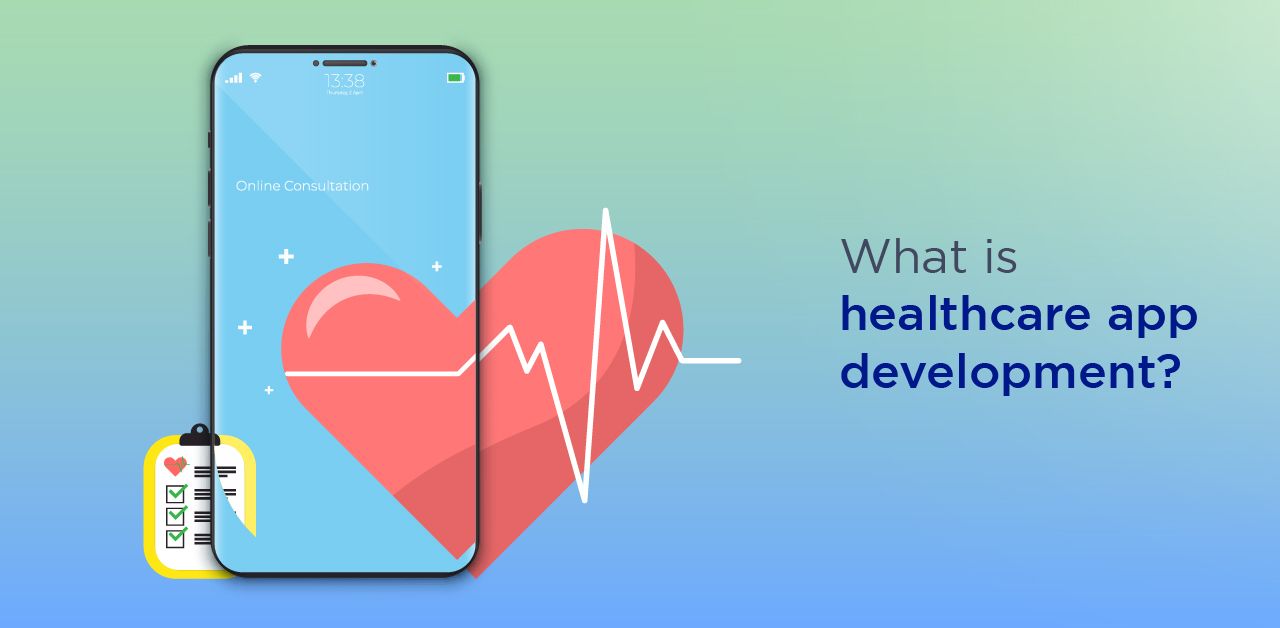 The process of creating an app for mobile devices that enables its users to successfully track and follow their health conditions in real-time is known as healthcare software development or healthcare app development.
For example, the creation of mobile health applications is highly recommended for EHR (Electronic Health Records), hospital services, digitalized medical insurance claims, and other related EHR-related services.
How is healthcare app development different from medical app development?
There is a thin line between healthcare and medical app development, even though both promote well-being. Health-related solutions for all types of smartphones and communication devices are the goal of healthcare mobile application development. Examples include apps for
Recording physical activity

Meditation and yoga

Nutrition

Looking for the nearest medical assistance, etc.
On the other side, developing medical apps entails providing a mobile software solution that clinicians can use to control their medical equipment. For instance, apps for
Telemedicine

Remote patient observation

Collection and management of patient data

Management of chronic diseases, etc.
Types of healthcare mobile apps
There are many healthcare applications on the market, and new ones are being developed and released every day. Healthcare applications can be categorized as apps for patients, healthcare providers, and hospitals based on their intended audience.
Medical networking apps
Medical professionals must speak with one another and share experiences to improve the overall communication process, even while they are quite busy with patient care and consultations. Through medical networking apps, this communication is carried out. Several popular medical networking apps include
Sermo

Doximity

WeMedUp
Telehealth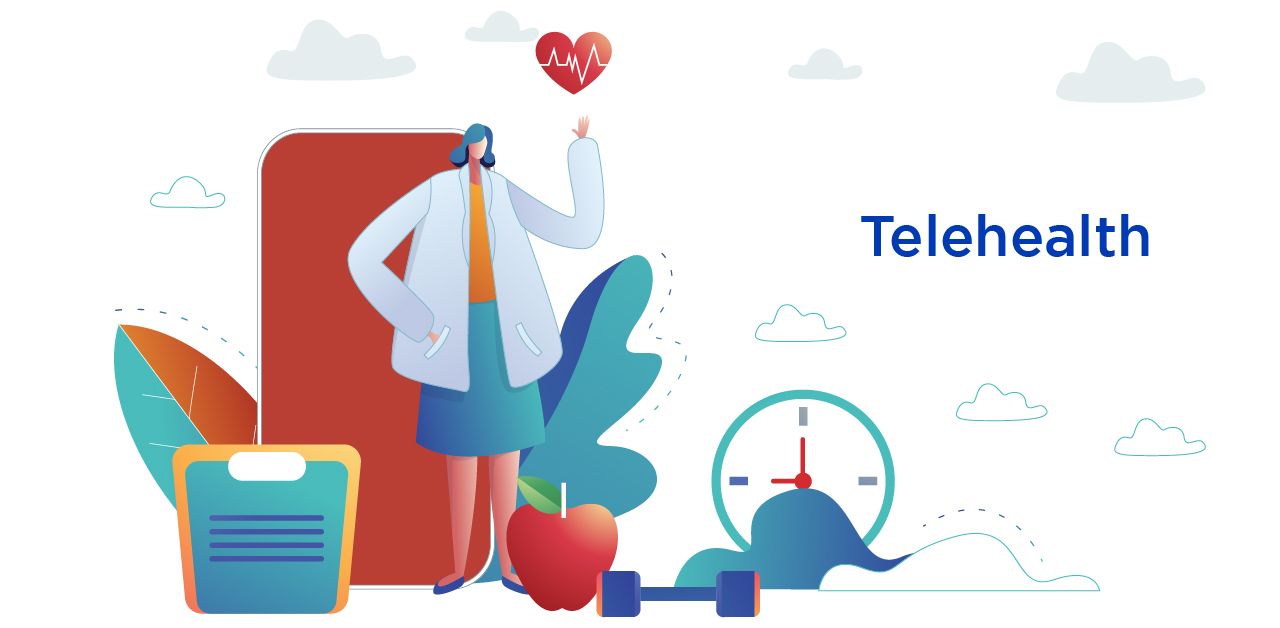 Using in-app messaging and video conferencing, these healthcare applications allow doctors to set up appointments and conduct medical consultations. Since they help prevent physical contact and allow for care to be given in the comfort of the home, telehealth app development is practical for both doctors and patients. Popular telehealth applications include:
Doctor on Demand

GoodRx care

TelaDoc
Mental health apps
The goal of mental health apps is to increase the usability, adaptability, and effectiveness of therapy for all users. These apps typically include a variety of pre-recorded sessions, gaming features, breathing exercises, etc. to help combat anxiety, sadness, and insomnia. Some of the well-liked mental health applications, according to Healthline
MoodKit

Headspace

Mindshift
Fitness apps
An international craze for personal fitness was ignited by the introduction of this type of software for patients. Without further explanation, fitness apps enable users to make video chats with coaches and trainers. As a result, you can always find a qualified specialist to assist you in achieving your fitness objectives. What's best? Most exercises don't require participants to leave their homes.
A lean, strong body is attained through a variety of calisthenics, cardio, and core strength exercises performed in the living room. The fact that users of fitness applications need not miss out on their routine if they must travel is a significant benefit. All they require is a good internet connection and enough room to move around!
Why healthcare apps are essential for your business?
Healthcare apps are becoming increasingly essential for businesses in the healthcare industry for a variety of reasons.
Remote Health Monitoring Systems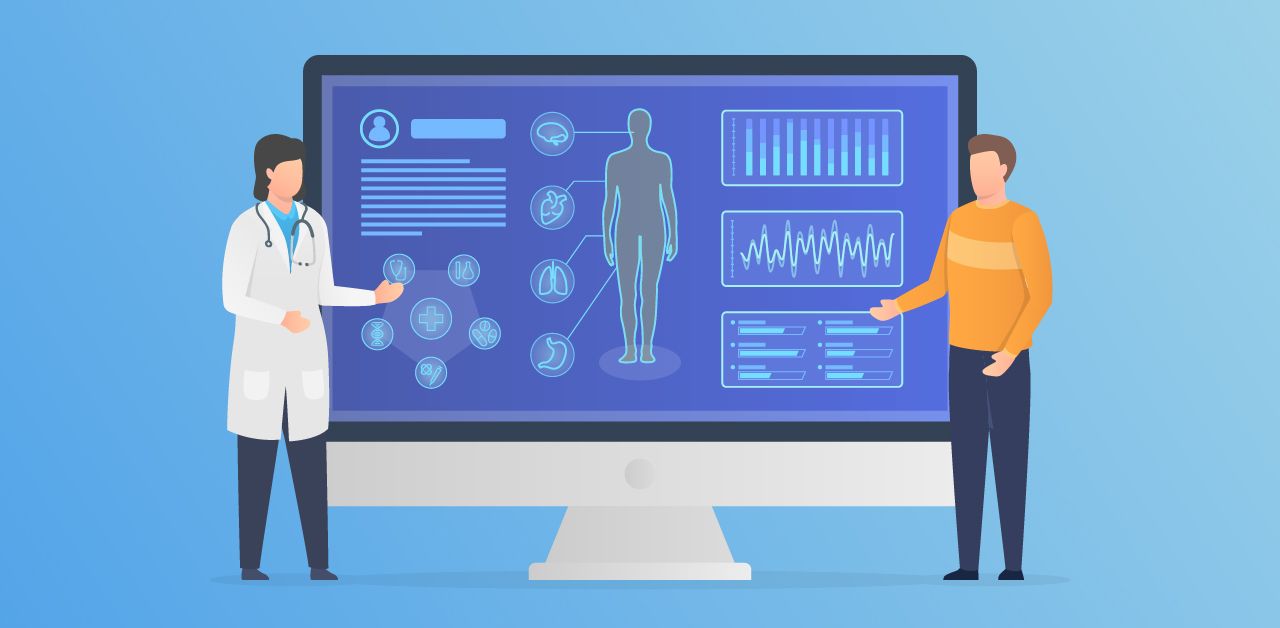 One significant benefit is the ability to improve patient health through the use of remote health monitoring systems. The COVID-19 pandemic highlighted the importance of these systems, as they allowed healthcare providers to continue caring for their patients remotely. Healthcare apps can also provide a range of services, such as consultations and medication reminders, to assist patients in managing their health.
Improved Quality Of Healthcare
Another advantage of healthcare apps is the ability to provide high-quality services to patients. Modern technologies, such as telehealth, can enable healthcare providers to offer consultations to patients in remote locations. Data analysis can also help doctors make accurate diagnoses by providing them with detailed patient information.
Reduced Costs
Healthcare apps can also help reduce costs for both patients and healthcare providers. Patients can use the apps to compare the prices of various healthcare providers and choose the most cost-effective option. At the same time, healthcare providers can use the apps to streamline their operations, reducing the need for in-person visits and improving efficiency.
More Engaged Patients
Improved patient engagement is another key benefit of healthcare apps. By allowing patients to easily access care, regardless of their location or the time of day, healthcare apps can improve patient satisfaction and loyalty. Additionally, the use of Healthcare Apps has been shown to reduce diagnostic errors, as they allow doctors to manage their patients more accurately through thorough records and data analysis.
Empowering Patients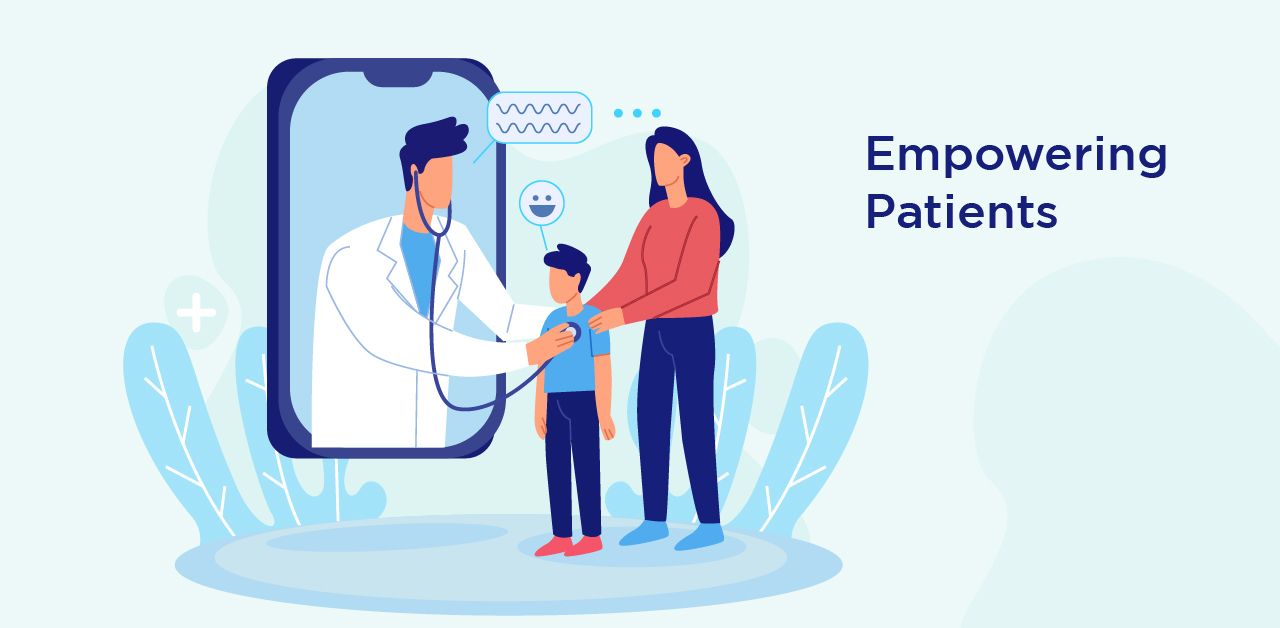 healthcare apps can empower patients by giving them control over their health. Through personalized care options and the ability to track their own health data, patients can take an active role in managing their health and well-being.
Overall, healthcare apps offer a wide range of benefits to both patients and healthcare providers. By providing improved health monitoring, high-quality services, cost savings, improved patient engagement, and patient empowerment, they are becoming increasingly essential for businesses in the healthcare industry.
Conclusion
Because smartphones are becoming more and more popular among individuals from all walks of life, the market for healthcare application development will only expand. This industry will undoubtedly encounter a particular set of difficulties as it develops and flourishes.
However difficult the path ahead may be, the steady flow of investment fosters innovation and draws the best and brightest personnel. We might envision a future in which everyone chooses custom healthcare applications and pre-built ones may only have a small market share as the sector advances at a dizzying pace.
Healthcare development is going to be a boon for business as the benefits of healthcare apps are many and will continue to grow over the years.
Contact AppsRhino today to get your healthcare app up and running, with dedicated developer and comprehensive support, we strive to be efficient.