Telehealth will continue to gain popularity as analysts currently predict that there will be more than 1 billion visits for virtual care. However, Teladoc isn't the only company offering telehealth services. Five Teladoc substitutes are listed below that have comparable features and advantages. This list helps you select the most suitable software program for your requirements.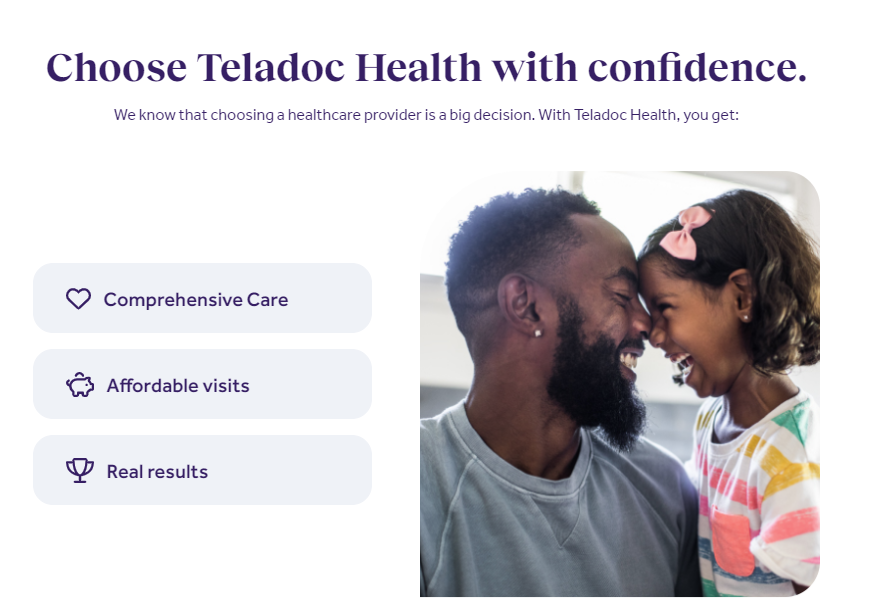 One of the first companies to provide patients with an alternative to a typical in-person doctor visit has been Teladoc. People can call Teladoc to schedule a virtual visit with a licensed doctor, nurse, or specialist over the phone or by video rather than setting up an appointment and physically visiting the clinic.
Best Teladoc Health Alternatives
Doxy. me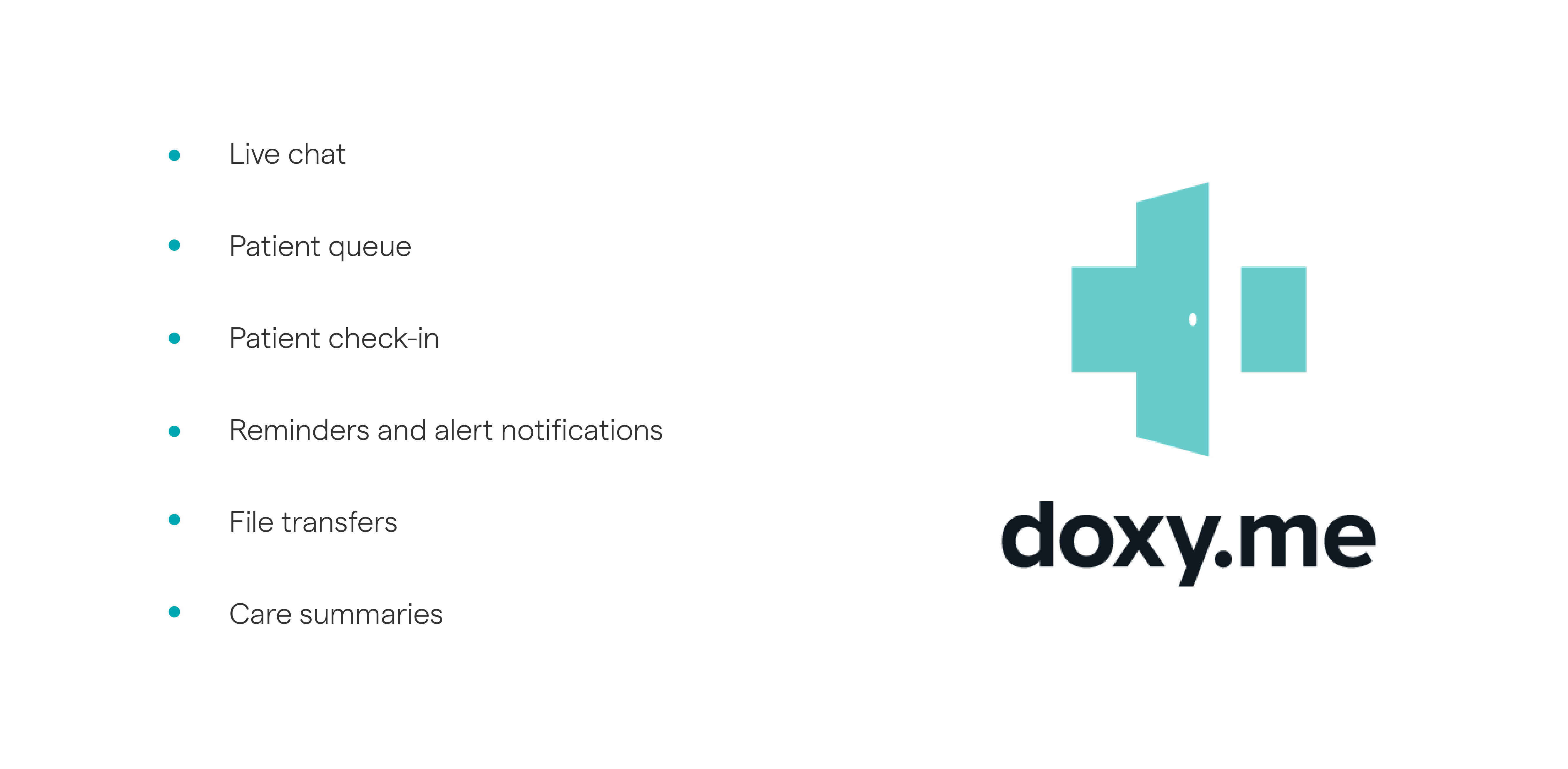 An electronic medical record (EMR) and telemedicine solution built for medical practices are called Doxy.me. To preserve data privacy and integrity, security and encryption technologies are used. There is a business associate agreement (BAA) present.
Key features of Doxy.me are:
Live chat

Patient queue

Patient check-in

Reminders and alert notifications

File transfers

Care summaries

Patient records management

Personalized URL
Doxy.me offers a free version, a Professional edition for solo practitioners that costs $35 per month, and a Clinic version that costs $50 per month plus a $300 setup fee for clinics.
Amwell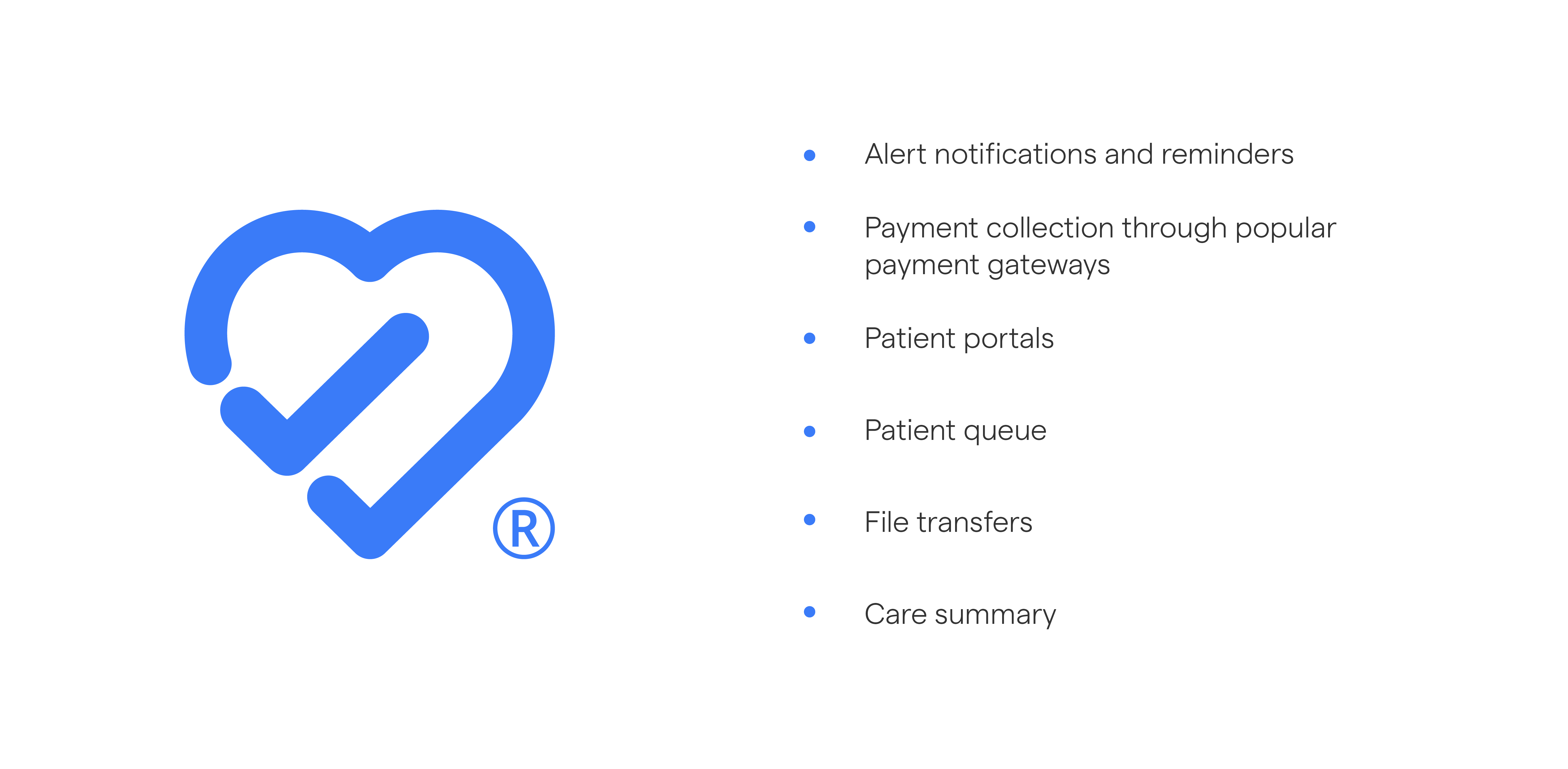 Amwell is a well-known cloud-based telemedicine service that is built for medical practices. According to analytics company App Annie, the Teladoc health alternatives from Amwell have received more downloads than any other telehealth startup. In actuality, through their health plan, more than 150 million people have access to Amwell's telemedicine.
Amwell's products cover a wide range of topics and are HIPAA and GDPR-compliant, including pediatrics, telepsychiatry, and chronic disease management.
Key features of Amwell include:
Alert notifications and reminders

Payment collection through popular payment gateways

Patient portals

Patient queue

File transfers

Care summary
Pricing is available upon request because each solution is tailored to each patient's requirements.
Chiron Health
Chiron Health provides complete EHR integrations as a HIPAA-compliant telehealth provider so that your practice management system and data are synced. Additionally, it promises private payer telemedicine reimbursement and boasts a 98 percent client satisfaction rate. Chiron Health's technology may even construct customized campaigns that include website page development and automatic email outreach to patients to raise awareness of its telehealth capabilities.
Key features of Chiron Health include:
Alert notifications

Patient queue

Payment collection from popular payment gateways

Personalized URL
The Independent plan from Chiron Health costs $150 per month per physician and offers unlimited video visits. You can ask for an estimate for the Enterprise plan if your clinic has numerous locations and different specialties.
eVisit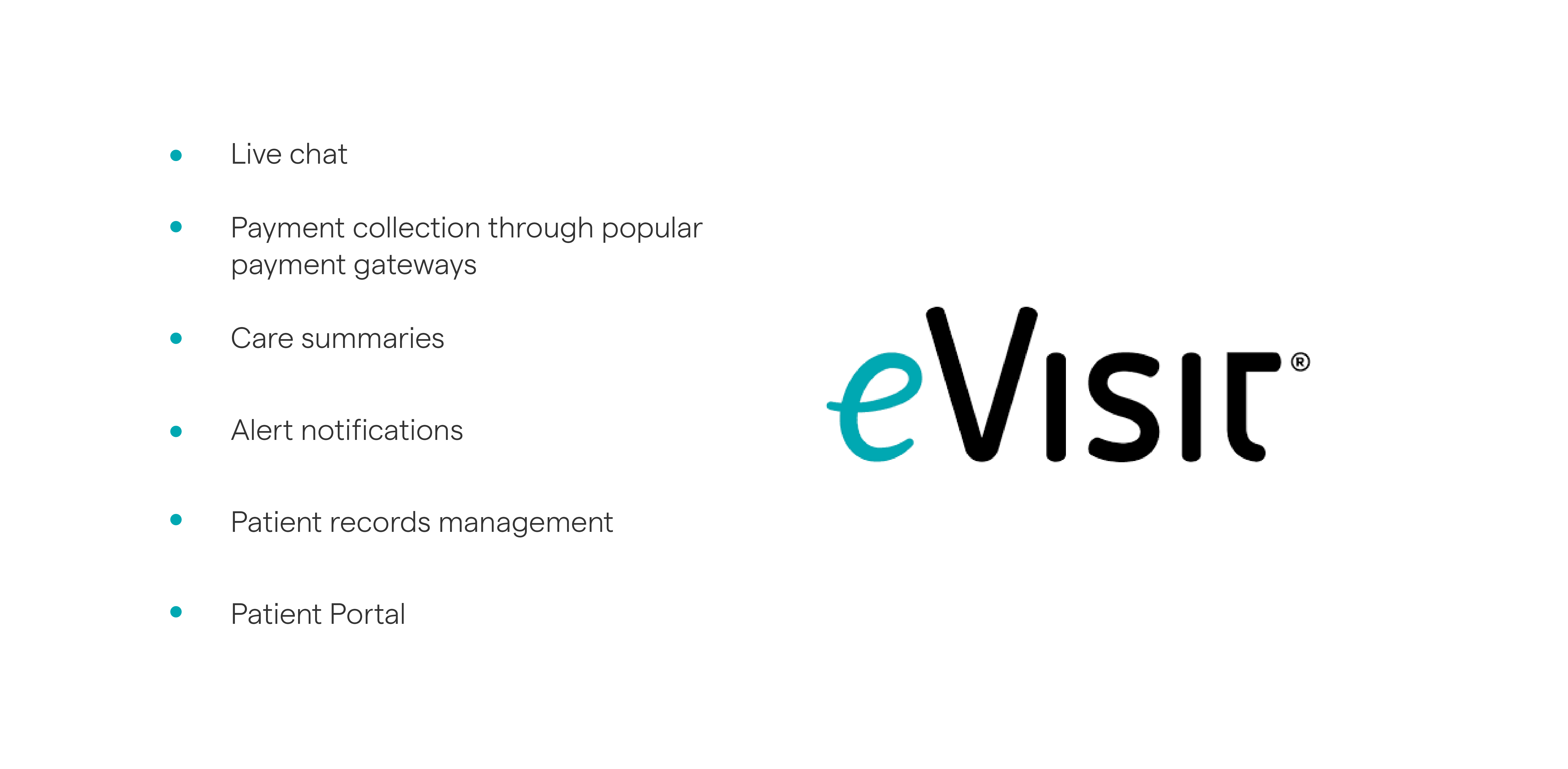 A telemedicine platform called eVisit claims that companies adopting its services experience patient satisfaction ratings of 96.4 percent. They are HIPAA-compliant, have in-house procedures to handle patient intake, lower no-show rates, do away with collections, and let patients make their own appointment times. The annual revenue boost per healthcare practitioner adopting eVisit is $26,426 on average.
Key features of eVisit include:
Live chat

Payment collection through popular payment gateways

Care summaries

Alert notifications

Patient records management

Patient Portal
Although each solution is unique to the requirements of a specific practice, you can ask for a free demonstration and a price quote.
VSee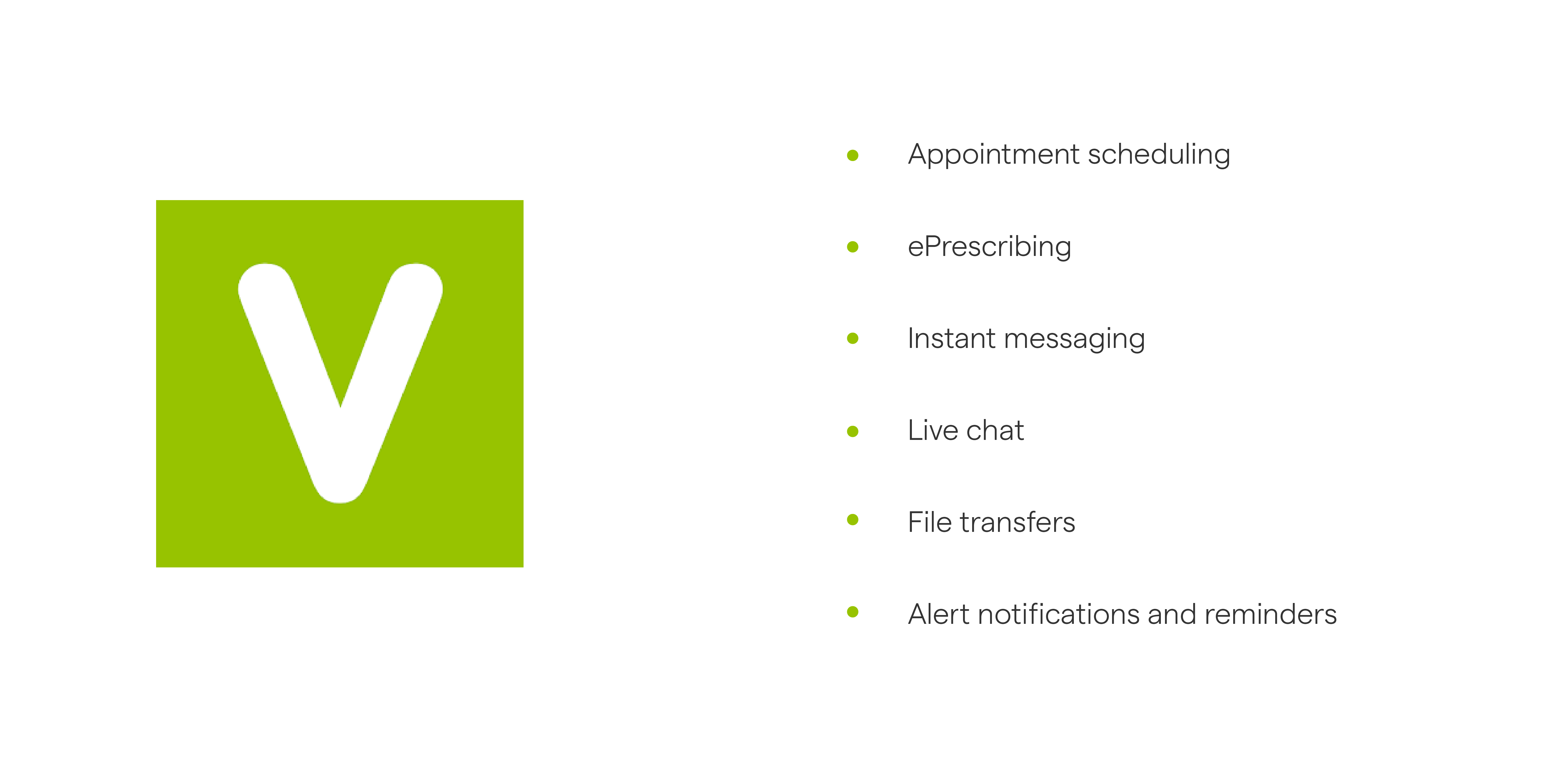 VSee is a HIPAA-compliant telehealth service that collaborates with customers to create customized virtual medical practices that feature everything from personalized doctor profiles to room descriptions and unique logos, making it one of the best Teladoc health alternatives.
The platform also provides eRx, health monitors, ECG monitoring, and AI symptom checkers. Additionally, VSEE provides live-streaming digital accessories, including dermatoscopes and otoscopes.
Key features of VSee include:
Appointment scheduling

ePrescribing

Instant messaging

Live chat

File transfers

Alert notifications and reminders

Payment collection through popular payment gateways
Individual providers' $49/month Basic package offers unlimited video calls and chat. Get a price by getting in touch with the organization to upgrade to the Enterprise plan.
Conclusion
Telehealth is here to stay. In fact, researchers predicted that the market for these services would reach more than $175 billion by 2026, even before the pandemic. Although Teladoc is one choice, it is not the only one.
There are various choices available for telehealth solutions. You must take into account the unique requirements of your practice. Whichever tool you choose, you'll be better prepared to offer patients remote care in the future.
If you want to hire developers and create your telehealth solution, AppsRhino is the perfect choice. We have a team of talented developers who are highly skilled and qualified. They will help you make your idea a huge success. Our developers can be hired on a project or hourly basis.
Contact us today to get started.