Introduction
Why do people use a Grocery Delivery App? One answer is that a grocery delivery app is a convenient and easy way to buy all the items on your shopping list.
Today, each multinational store chain is launching its app in the hope of giving people a better experience and driving sales. An app specifically made for delivering comes with numerous benefits. One of the most crucial is that it saves a ton of time.
Store Chains Like Walmart are world-renowned and are the standard for value for money. For a majority of people, Walmart houses everything they will ever need. With MNCs like Walmart, you always know they will never stop developing.
Their next step on the ladder is the Walmart Grocery Delivery app, which hosts a wide product selection list on its website and app. The company also offers curbside pickup and delivery, depending on your location.
To know more about this wonderful grocery delivery app called the Walmart Grocery Delivery App, stick around.
Walmart Grocery Delivery
Walmart grocery delivery enables people with hectic schedules to buy groceries online. People who avail of the Walmart Grocery delivery app need to pay a fee to get their orders delivered to their homes.
The fee you would need to pay depends on whether you have opted for delivery membership or you have chosen to pay per order.
When someone places an order using the Walmart Grocery Delivery app, a store associate gets notified and picks their items. After the shopping is done, the associate then contacts a third-party partner who will deliver their groceries during the selected time slot by the consumer.
Walmart Grocery Delivery gives you a map on their Walmart Website so that you can see whether or not the grocery delivery facility is available in your area.
Walmart topped the ranking of shopping apps in the U.S. in 2021 and had an average of 120 million users accessing the app every month.
How do you use Walmart Delivery App?
Create a Walmart Account
First, ensure whether their service is available in your service by visiting their site and creating your account. You can create your Walmart account on their website or use their free Walmart app (iOS and Android).
Click on the Sign In button ( on the Walmart site or their app) and type in your details to create your account or log in to your account.
Choose Delivery and Your Time Slot
If their services are available in your area, change the defaults from grocery pickup to delivery.
After making the change, add your address and special instructions ( if required). If delivery is available for your address, you will see DELIVERY AVAILABLE in green with a truck icon under your address.
If you want to deliver at that moment, click on SEE TIMES to reserve a time slot for yourself.
Select the date and time you want to receive your groceries. You will be able to see the total fee next to each time window.
Go Shopping
At this stage, you can navigate and select items by category or search the website to find what you need. When you come across something you want to buy, click ADD TO CART and adjust how much you want of those items.
If you are not a first-time visitor, you can even reorder your previous order by clicking on reorder your essentials.
Once you have selected everything you want to buy, click on check out to place the order.
Place Your Order
Click on continue to check out to finalize your order. You will need to re-confirm your delivery address at the top of the page. If you did not select the time and date, you would be promoted to select another delivery date and time.
At this time, enter your credit card information and review your placed order. You can also leave special instructions for dropoff and leave your mobile number to check your order status when you desire. Walmart will also ask you whether you would want to have substitutions and if yes, you need even specify them.
After you click on place order, you will receive a confirmation email.
Receive Your Groceries
After everything happens, you will receive information about your order via text or email. They will let you know about out-of-stock items and substitutions.
You can also track your order and get their receipt as well.
The Walmart Grocery Delivery App statistics
The current global pandemic has boosted the Walmart Grocery demand. The app observed a high in downloads, beating Amazon by 20%.
It has driven significant growth in mobile shopping apps. On April 5, 2020, rankings acquired an inflection point when Walmart Grocery saw an all-time high in downloads. It obtained the #1 ranking position for Shopping apps in the US, surpassing Amazon by 20%. Walmart kept the #1 ranking (April 7, 2020).
Retail delivery is high in demand across the board. Shopping app downloads reached 106 million globally during March 29 - April 4, 2020 (up 15% from the weekly average for Jan 2020), and 14.4 million in the US (up 20% versus the same period). As of April 5, 2020, it experienced a 460% growth in average daily downloads compared to its January 2020 performance.
Besides its customer-facing apps, Me@Walmart, an app for associates using the Walmart scheduling system, has witnessed 220% growth. This exponential growth is in terms of time spent on Android phones during the week of March 22 compared to 4 weeks prior, reflecting increasing demand for in-store workers.
The growth witnessed by the app (Walmart Grocery App) signifies that mobile is a crucial element to its brick-and-mortar and digital strategy. This strategy helps manage increased customer demands in response to the current coronavirus pandemic.
Walmart is the largest retailer, and it operates stores in all 50 states. It operates in 27 countries and serves around 100 million customers weekly.
Pros and Cons of the grocery delivery app
Pros
It offers a convenient curbside pickup and delivery
The Walmart Grocery app provides a variety of products to its users
Users can select ingredients to fit many dietary needs and restrictions
It has a simple process for refunds and returns
Walmart uses the Everyday Low Price (EDLP) strategy.
Cons
It is more expensive than some similar services, with delivery charges ranging from $8 – $10
It only gives products available at Walmart
Fresh produce may differ in quality
No choice to use recyclable bags instead of plastic bags
How does the Walmart Grocery Delivery App work?
Walmart Grocery is a service that delivers curbside pickup and delivery of groceries from your local Walmart store. Employing the company website or app, users pick from various foods, drinks, or home decor. Users then reserve a time slot to pick up their groceries or deliver them.
Grocery selection
Walmart Grocery provides a wide selection of foods and products. Users can easily shop for many food items. A few of the food items that you can order are as follows:
Various types of meats.
You can shop for different varieties of eggs.
There are a variety of dairy products.
You can even buy canned goods, condiments, grains, and seasonings.
Even snacks, frozen foods, prepared products, and supplements are also available.
Consumers can also choose from a variety of fresh fruits and vegetables, including conventional and organic varieties. Plus, numerous other goods are available, including kitchen appliances, dinnerware, home decor, and food storage containers.
Out-of-stock items will be replaced for equivalent products unless otherwise specified.
Users can refuse a substitution if it doesn't suit their needs or preferences. Tell the Walmart associate at curbside pickup, and they'll remove it from your order.
Variety and brands
Besides carrying Walmart's brands like Great Value, Marketside, and Sam's Choice, Walmart Grocery provides several other major brands. The Walmart Grocery website has detailed information about each item, including whether ingredients are organic, grass-fed, or sugar-free. Thus, users can easily buy things that fit their needs, budget, and personal preferences.
Taste and freshness
The taste and freshness of consumers' orders largely depend on which items they select. Certain foods like canned goods, boxed dinners, cooking supplies, and the like will likely arrive secure and intact. However, fresh produce like fruits and vegetables might vary in quality.
If consumers face any issue with anything in their delivered order or any items arrive damaged, you can ask for a refund using the app or website.
Packaging and materials
After users place their order, a store associate puts their items in plastic bags and either load them into their car or delivers them. Any relevant bag fees in users' regions reflect in the user's order.
Pricing
Walmart Grocery has a $35 minimum for orders made online. While curbside pickup costs nothing, delivery typically costs $8–$10, depending on users' time and date. Notably, delivery is free if the user has a Walmart Plus membership, which costs $13 per month.
Optionally, users can use the app or website to tip their delivery person.
AppsRhino offers the best Tech-driven solutions for Home services, Laundry delivery, Alcohol delivery, Grocery Delivery, On-demand Cannabis, and Taxi Services: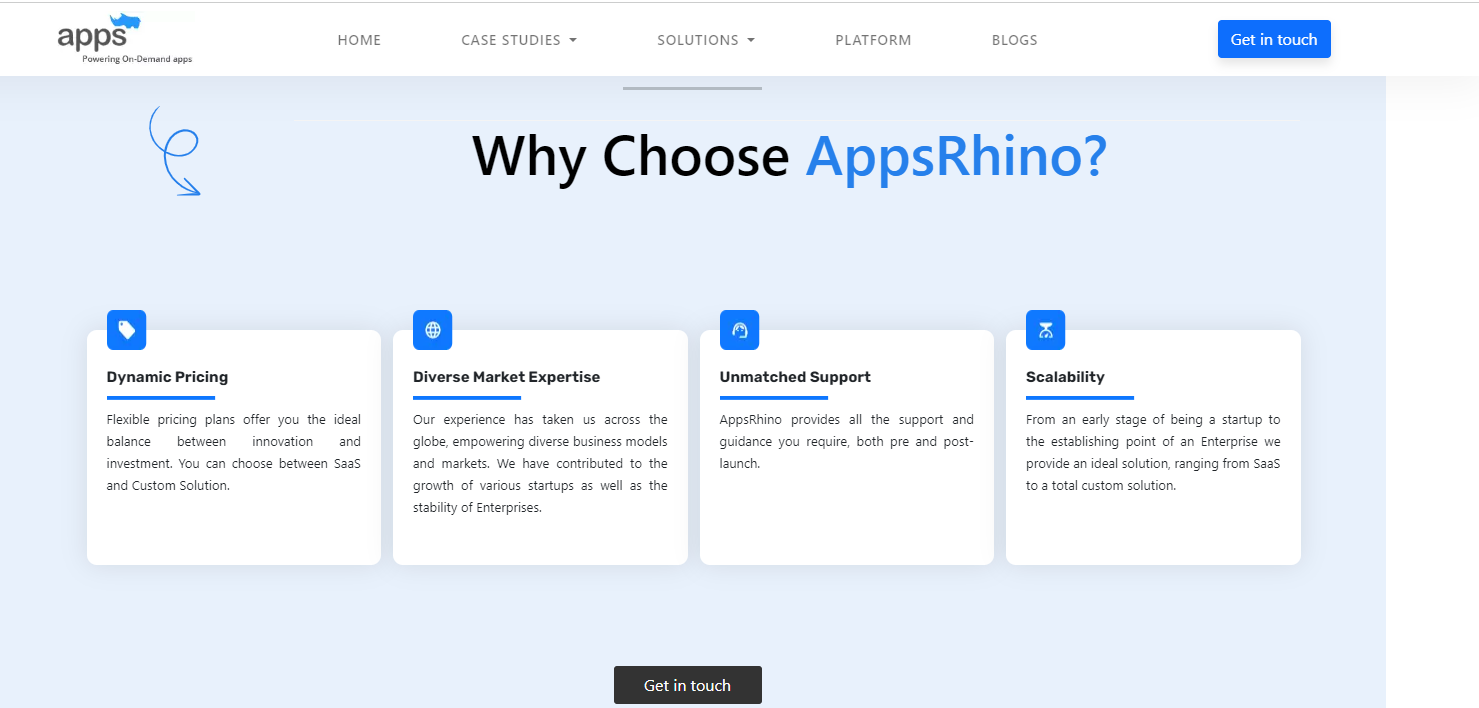 Diet friendliness
Walmart Grocery brags a variety of foods that fit nearly any diet. For instance, vegetarians and vegans can buy fruits, vegetables, canned goods, tofu, and plant-based meat alternatives. Also, meat, eggs, butter, vegetable oils, and dairy products are available for those following a ketogenic diet. There are also several options for food allergies or intolerances, including lactose-free milk and gluten-free products.
Remember that it's not presently possible to filter items based on dietary restrictions or specific ingredients. Therefore, it's important to carefully check items' labels and ingredient lists before buying them.
Comparison with competitors
One significant difference between Walmart Grocery and its rivals is that other delivery services allow you to order from any grocery store in your area. Still, Walmart Grocery restricts you to products in its stores.
For instance, Instacart offers same-day delivery and pickup from different grocery stores, including Walmart. Same-day delivery starts at $3.99 for orders over $35, while fees for orders under $35, 1-hour deliveries, and club store deliveries may differ.
Conclusion
Walmart Grocery is a service that provides delivery and curbside pickup for groceries and other Walmart products. If you buy most of your groceries from Walmart and want a convenient way to stock up on your favorite foods, it is the best option available.
The app is a little more costly than some rivals and only allows you to purchase products from Walmart. It gives you a wide selection of groceries and has a simple interface.
If you want to create a delivery app for your business, check out AppsRhino. They are a fantastic team of developers with a proven track record in app development.
Frequently Asked Questions
What is the usage rate of the Walmart Grocery Delivery App?
The usage rate of the Walmart Grocery Delivery App has been steadily increasing as more customers opt for the convenience of online grocery shopping.
How does the app handle delivery times?
The app efficiently manages delivery times, ensuring prompt and reliable delivery of groceries to customers' doorsteps.
What are the most popular grocery items ordered through the app?
Customers frequently order a wide range of items through the app, including fresh produce, pantry essentials, and household products.
Is the app available in all regions?
Walmart is continuously expanding its delivery service, but availability may vary depending on the region. Check the app for coverage in your area.
Are there any delivery fees associated with the app?
The delivery fees might apply, but they are usually reasonable and can be waived with certain promotions or subscription services.
How does the app ensure the quality of fresh groceries?
Walmart takes great care to ensure the freshness and quality of groceries by employing trained shoppers and using reliable packaging techniques.
Can I schedule grocery deliveries in advance?
Yes, the app allows customers to schedule deliveries based on their preferred date and time, providing added flexibility and convenience.
Are there any discounts or rewards for using the Walmart Grocery Delivery App?
Walmart often offers exclusive discounts and rewards for app users, providing additional incentives to shop through the platform.
How does the app handle substitutions for out-of-stock items?
If an item is unavailable, the app offers suitable alternatives based on the customer's preferences, ensuring a smooth shopping experience.
What payment options are available on the Walmart Grocery Delivery App?
The app supports various payment methods, including credit/debit cards and Walmart Pay, making checkout simple and secure.