Introduction
We've all probably seen people standing in lines and perusing restaurant menus to order lunch at least once in our lives.
Who would have guessed that the concept would spawn Foodiebay, a forerunner to Zomato, one of the world's largest food aggregators?
Assume a person becomes suddenly hungry but has no idea what to order or where to order from. Bam! Then there's Zomato.
They can visit the website, look at different restaurants, read their reviews, and then order what they like best. They'd probably find the delivery at the door any minute now.
The journey with Zomato appears to cover it all, from exploring restaurants to reading reviews to food delivery or dining out.
But what exactly is Zomato, and what is the Zomato business model? How does it work in practice? How does it generate revenue?
Let's take a closer look at this food tech unicorn's business model.
Zomato's Origins
Zomato's seed was planted about 15 years ago. The idea was born in 2008 in the minds of three passionate foodies tired of standing in long lines.
The desire to have digital access to all restaurant menus in one place and make them available to all gave birth to Zomato.
That idea was their baby, and it has now grown into a vision that motivates a team of over 5000 people every day.
Zomato did not start as Zomato. It began as 'Foodiebay,' an online restaurant directory.
Deepender Goyal, the CEO, felt the need to change the name because it sounded too similar to 'eBay,' and he envisioned creating his own distinct identity.
As a result, the christening ceremonies took place, and it has been known as Zomato ever since.
Working of Zomato Explained
Customers use the website or app to search, discover, and explore various restaurants to order meals or reserve a table for dining out.
Restaurant owners receive the order request and then dispatch the order after it is prepared.
The order is picked up by a delivery partner chosen by the proprietary platform's algorithm, which searches for the closest and most suitable delivery personnel.
Delivery personnel are not employees but rather partners in the company, and they can accept or decline a delivery job.

It is another aspect of the Zomato business model, where the company has more partners for different jobs.
When the job is accepted, the delivery service providers will deliver it to the specified location.
Customers can pay when they order or when they receive their order. They then leave reviews, which help Zomato improve its services and other customers make informed decisions when placing orders.
Zomato delivery operating model can be broken down into three steps:
Customers use Zomato's app to place orders from existing restaurants and food establishments partnered with Zomato.

Zomato contacts the nearest and most suitable delivery partner to fulfill the customer's order.

The delivery partner delivers the order. Zomato and its delivery partner receive commissions on the order.
Zomato Business Model
Zomato's success is based on the Zomato Business Model.
Zomato's business model revolves around providing food delivery services, information, user reviews, and menus of partner restaurants.
Zomato has paved the way for other online food delivery apps.
The following are the key components of the Zomato business model:
Customer Segments: Zomato's customer segment is divided into three parts:
Local restaurants: Zomato allows restaurants to be visible to their target audience.
Users: Zomato caters to users who want to find restaurants or specific cuisines in their area. Zomato is a one-stop shop for users who enjoy home delivery.
Reviewers: Reviewers are Zomato's content contributors. They actively review food and places and provide users with relevant information in textual and graphical form.
Zomato Provisions: Zomato serves as a link between customers and partner restaurants. They have created a well-thought-out pricing model for their delivery service.
Zomato Gold is a membership club that allows customers to get exclusive discounts at Gold-tagged restaurants, pubs, and lounges across the country.
This feature of the Zomato Business Model has made it more customer-oriented.
As a result of the benefits it has for consumers, over 1.4 million users have subscribed to it, according to Zomato's datasheet.
Alliances of Zomato: Collaborations with major brands such as Uber Taxi, Visa, and PayPal have bolstered Zomato's business model.
The partners have helped Zomato in various ways, including finding a location to set up a shop, hiring and other procedures, job placements, market research, dealing with operational, accounting, political, and legal issues, and so on.
Zomato's Value Propositions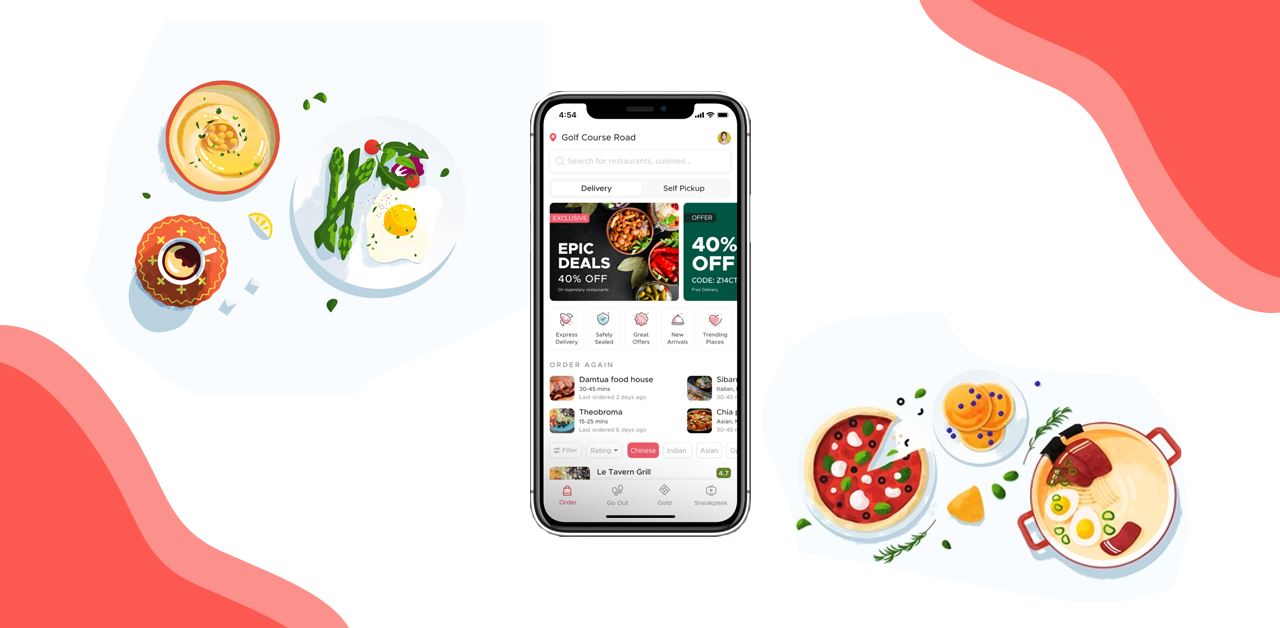 Zomato is well-liked for the way it works. Zomato is built on the QAAV model, which means it promises and delivers Quality, Accessibility, Affordability, and Variety to its customers and partners.
The following are Zomato's value propositions, which make it unique and admirable:
Improving food quality: Zomato is completely committed to maintaining a neutral platform. Hyper pure consistently assists food establishments in maintaining high standards. Zomato's Hyper pure initiative is an innovative way for the company to bring fresh, squeaky clean, high-quality ingredients and kitchen supplies to its partner restaurants. The Food Hygiene rating is the most coveted and well-known quality symbol among its partner restaurants.
Increasing customer accessibility: Since its inception, Zomato delivery has been growing and expanding its reach to more and more cities. They are aggressively expanding their services. They now take table reservations, provide corporate catering, and feed India.
Ensuring affordability: The success of Zomato gold demonstrates Zomato's efficiency in providing a diverse range of exciting options. Zomato constantly strives to be the best and leaves no stone unturned. They ensure affordability without sacrificing profits.
Assist in the selection: Zomato believes in assisting its customers in discovering new tastes and experiences that transcend geographical boundaries. They present the best information to their customers in the most readable format and assist them in making informed decisions.
Zomato's Revenue sources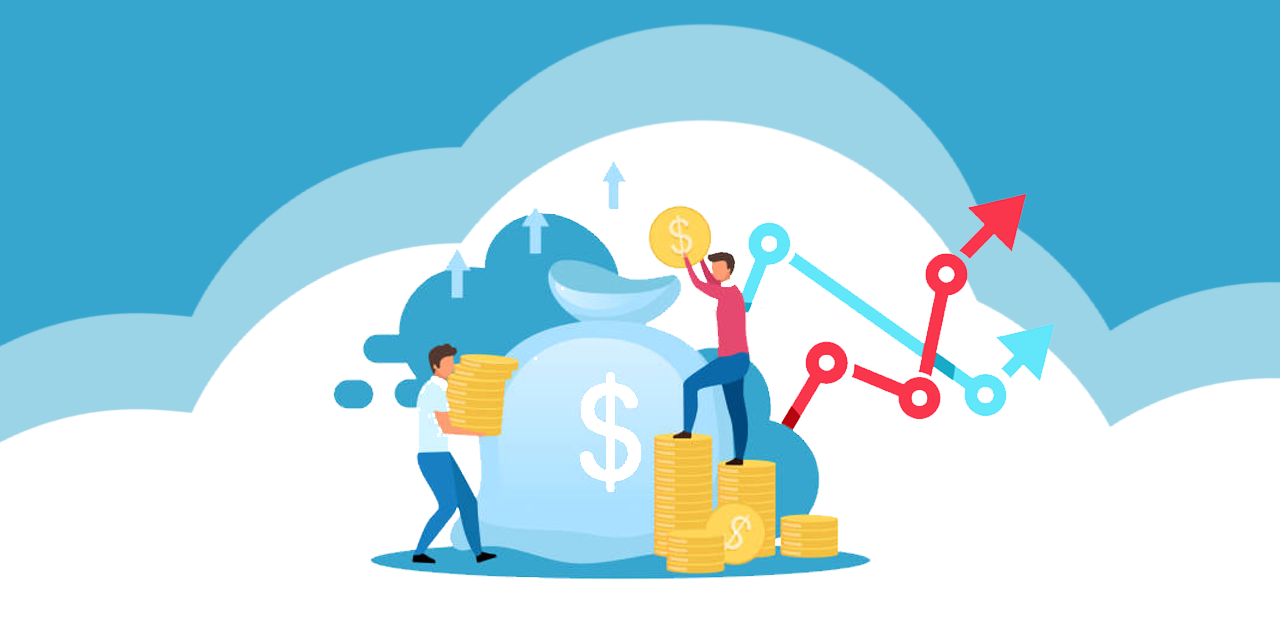 Commission on delivery services: These commissions accounted for approximately 75% of Zomato's total revenue in the fiscal year 2019. It amounted to $155 million, four times their previous earnings. It is the primary aspect of revenue generation in the Zomato business model.
Zomato Gold: Zomato Gold is based on a freemium model. The concept aims to provide subscribers with premium services. This system allows customers with gold memberships to enjoy complimentary food and beverage services. This service generates hefty amounts of revenue and is one of the highlights of the Zomato business model.
Ticket sales: In the form of commissions, ticket sales for various events held in restaurants in collaboration with Zomato generate colossal revenue for Zomato. Zomato also charges for the consultation services that they offer to its partners. It is yet another part of the Zomato business model for revenue generation.
Promotions: Not just the Zomato business model, but every business model has space for tie-ups and promotions. Zomato is constantly promoting different restaurants. Zomato charges partners for increased exposure and visibility through banner advertisements.
What does the future hold for the food industry and Zomato?
Zomato, in 2022, published the Mid-COVID Report for India.
Their report shared the finding that the food delivery sector has recovered with some regional flavors and, in fact, grown beyond pre-COVID levels in a slew of large pockets across the country, with some affluent residential areas leading the way.
Because of the lockdown and everything returning to the home trend, many premium restaurants were becoming receptive to the idea of online delivery, attracting many affluent customers.
In fact, during the lockdown, customers began to rely more heavily on online deliveries. People spent more quality time with their families and loved ones, so group ordering became more common.
Zomato has transformed the food industry by making the concept of universal access a reality. We have discussed the Zomato business model in-depth and analyzed every aspect.
If you want to build an online marketplace like Zomato, you can connect to AppsRhino for the same.
AppsRhino is a mobile app development company that powers on-demand mobile and business apps for entrepreneurs and enterprises.