Zomato is an on-demand delivery app to shape the future of food. The brand's goal is to change people's eating habits by improving their eating habits. Zomato was previously known as Foodiebay because it is a haven for foodies at heart. The brand recognizes that food has a distinguished existence and an important connotation with happiness in people's lives, and it strives to package and parcel happiness to people regularly. Zomato brings you everything from the smallest eateries to the most upscale restaurants. Zomato provides you with convenience and gratification! Even the Zomato business model is smartly prepared and laid out. To make things easier for you, we've explained the Zomato business model.
Summary
Zomato is an on-demand delivery app to shape the future of food. The brand's goal is to change people's eating habits by improving their eating habits. Zomato Business Model is one of the most brilliant business models in the food delivery apps category.
In this article, we will explain the Zomato Business model, while taking in account all the aspects of it.
Zomato's Origins
Zomato's seed was planted about 13 years ago. The idea was born in 2008 in the minds of three passionate foodies who were tired of standing in long lines. The desire to have access to all restaurant menus digitally in one place, as well as the desire to make it available to all, gave birth to Zomato. That idea was their baby, and it has now grown into a vision that motivates a team of over 5000 people every day.
Zomato did not start as Zomato. It began as 'Foodiebay,' an online restaurant directory. Deepender Goyal, the CEO, felt the need to change the name because it sounded too similar to 'eBay,' and he envisioned creating his own distinct identity. As a result, the christening ceremonies took place, and it has been known as Zomato ever since.
From a small home project, it has grown into a large food aggregator with a global presence. With a presence in nearly 24 countries and over 10,000 cities, it constantly strives to achieve its vision of better food for more people. Zomato has expanded beyond discovery and delivery to include restaurant reservations, loyalty programs, and live events. Zomato not only serves as a connecting link between food and people in all contexts, but it is also an example of closely cooperating and working with restaurants to enable a sustainable ecosystem.
How Does Zomato Operate?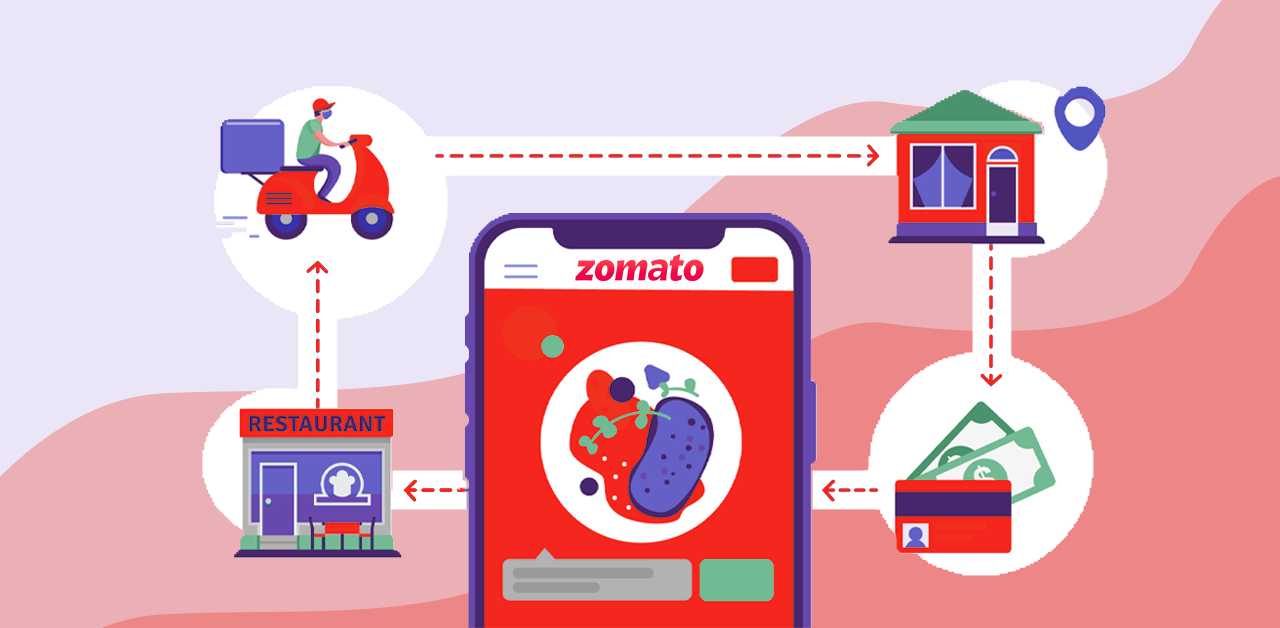 Customers use the website or app to search, discover, and explore various restaurants to order meals or reserve a table for dining out. Restaurant owners receive the order request and then dispatch the order after being prepared. The order is picked up by a delivery partner chosen by the proprietary platform's algorithm, which searches for the closest and most suitable delivery personnel. Delivery personnel are not employees but rather partners in the company, and they have the authority to accept or decline a delivery job. It is another aspect of the Zomato business model, where the company has more partners for different jobs. When the job is accepted, the delivery service providers will deliver it to the specified location. Customers can pay when they order or when they receive their order. They then leave reviews, which help Zomato improve its services and other customers make informed decisions when placing orders.
Zomato delivery operating model can be broken down into three steps:
Customers use Zomato's app to place orders from existing restaurants and food establishments that have partnered with Zomato

Zomato contacts the nearest and most suitable delivery partner to fulfill the customer's order

The delivery partner delivers the order. Zomato and its delivery partner receive commissions on the order
Dine-out part of the Zomato business model, on the other hand, differs from that of traditional delivery services and the normal Zomato business model. It is heavily reliant on Zomato's subscription-based pro offering.
Zomato Pro is a subscription-based premium service and a part of Zomato's business model that provides its members with additional benefits and discounts on dining out and delivery services. When they order from partner restaurants, they receive complimentary food and drinks as well as other discounts. They gain access to exclusive delivery offers as well as a priority treatment in the preparation and delivery of their orders. It increases the overall speed of the process by an average of 15-20%. They also receive money-back guarantees if they do not save twice the Zomato Pro subscription fee during the subscription period. This again is an eye-catching feature of the Zomato business model.
ZOMATO BUSINESS MODEL
Zomato's success is based on the Zomato Business Model. Zomato's business model revolves around providing food delivery services, information, user reviews, and menus of partner restaurants. Zomato has paved the way for other online food-based applications. The following are the key components of the Zomato business model:
Customer Segments: Zomato's customer segment is divided into three parts:
Local restaurants:

Zomato allows restaurants to be visible to their target audience.

Users:

Zomato caters to users who want to find restaurants or specific cuisines in their area. Zomato is a one-stop-shop for users who enjoy home delivery.

Reviewers:

Reviewers are Zomato's content contributors. They actively review food and places and provide users with relevant information in textual and graphical form.
Zomato Provisions: Zomato serves as a link between customers and partner restaurants. They have created a well-thought-out pricing model for their delivery service. Zomato Gold is a membership club that allows customers to get exclusive discounts at Gold-tagged restaurants, pubs, and lounges across the country. This feature of the Zomato Business Model has made it more customer-oriented. As a result of the benefits it has for consumers, over 1.4 million users have subscribed to it according to Zomato's datasheet.
Alliances of Zomato: Recent collaborations with major brands such as Uber Taxi, Visa, and PayPal have bolstered Zomato's business model. The partners have helped Zomato in various ways, including finding a location to set up shop, hiring and other procedures, job placements, market research, dealing with operational, accounting, political, and legal issues, and so on.
Zomato's Value Propositions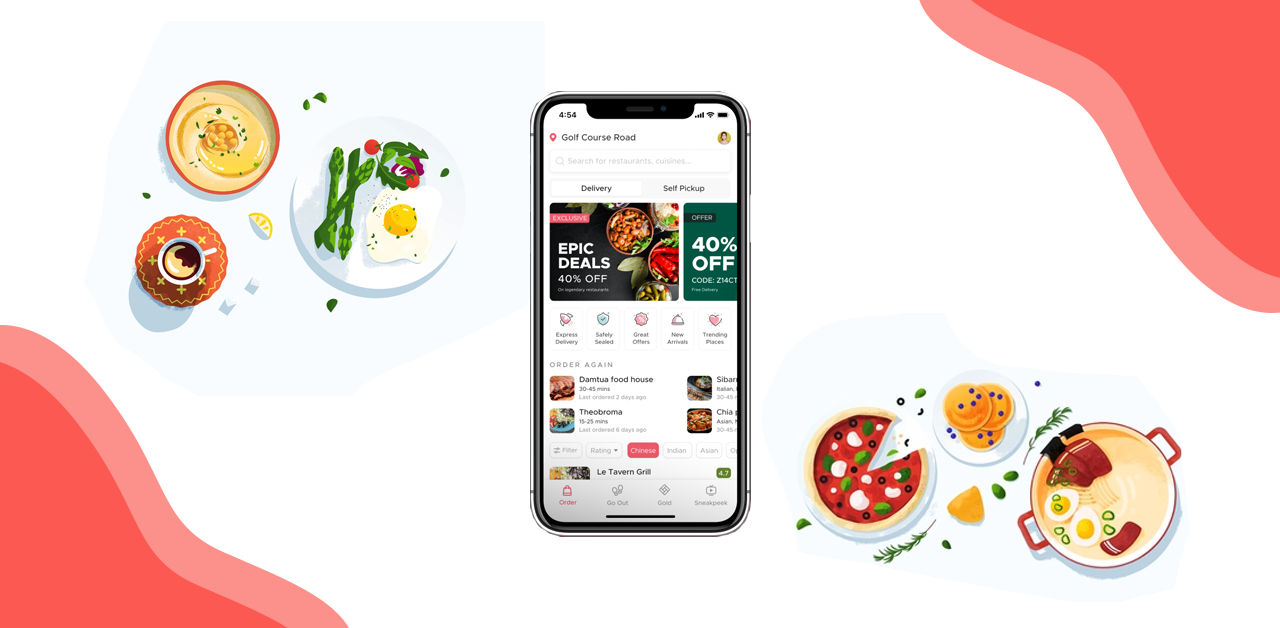 Zomato is well-liked for the way it works. Zomato is built on the QAAA model, which means it promises and delivers Quality, Accessibility, Affordability, and Variety to its customers and partners. The following are Zomato's value propositions, which make it unique and admirable:
Improving food quality:

Zomato is completely committed to maintaining a neutral platform. Hyper pure consistently assists food establishments in maintaining high standards. Zomato's Hyper pure initiative is an innovative way for the company to bring fresh, squeaky clean, and high-quality ingredients and kitchen supplies to its partner restaurants. The Food Hygiene rating is the most coveted and well-known quality symbol among its partner restaurants.

Increasing customer accessibility:

Since its inception, Zomato delivery has been growing and expanding its reach to more and more cities. Zomato's services as of 2019, are available in more than 10,000 cities. They are aggressively expanding their services. They now take table reservations, provide corporate catering, and feed India.

Ensuring affordability:

The success of Zomato gold demonstrates Zomato's efficiency in providing a diverse range of exciting options. Zomato is constantly striving to be the best and leaves no stone unturned to do so. They ensure affordability without sacrificing profits.

Assist in the selection:

Zomato believes in assisting its customers in discovering new tastes and experiences that transcend geographical boundaries. They present the best information to their customers in the most readable format and assist them in making an informed decision.
Zomato's Main Activities
The following are Zomato's primary activities:
Aggregator:

The Zomato Business Model is based on the aggregator model. It means that it serves as a connecting link between restaurants and customers. To elaborate, it allows different restaurants to come on board and sell their products (food in this case) directly to the customers. Zomato charges a particular amount on every order, and the rest goes to the seller (restaurants in this case).

Listing:

Before Zomato started providing Online food delivery, it offered the service of listing to its users. Restaurants can not just list their menus but also let the users know if they are open to dine-in or delivery. Through this feature, it is easy for a user sitting miles away to know where to go.

Reviews:

Zomato allows its users to put reviews after every order they make. The customers can give reviews to the restaurant and the delivery partners individually. It builds trust among customers.

Online food delivery and subscription:

The next activity under the Zomato business model is that it Initially focused on food discovery solutions; Zomato expanded into the food delivery segment and later added a subscription feature.

Consultant for partners:

Another activity under the Zomato business model is that Zomato maintains a massive repository of user databases and employs a variety of analytical tools to unearth critical information. It serves as the basis for the customized consultancy services offered to partner restaurants and eateries.

Zomato Whitelabel:

Zomato also assists restaurants in developing their own robust app using a plug-and-play platform.
Zomato's Revenue sources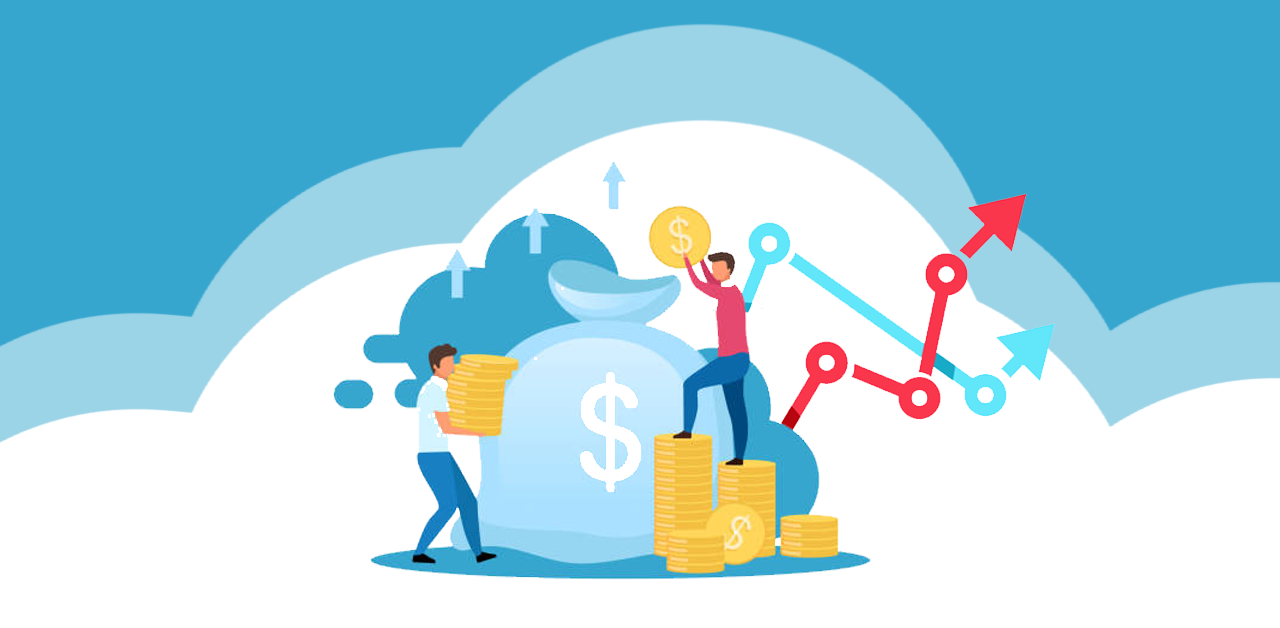 Commission on delivery services:

These commissions accounted for approximately 75% of Zomato's total revenue in the fiscal year 2019. It amounted to $155 million, four times their previous earnings. It is the primary aspect of revenue generation in the Zomato business model.

Zomato Gold:

Zomato Gold is based on a freemium model. The concept aims to provide subscribers with premium services. This system allows customers with gold memberships to enjoy complimentary food and beverage services. This service alone generates hefty amounts of revenue and is one of the highlights of the Zomato business model.

Ticket sales:

In the form of commissions, ticket sales for various events held in restaurants in collaboration with Zomato generate colossal revenue for Zomato. Zomato also charges for the consultation services that they offer to their partners. It is yet another part of the Zomato business model for revenue generation.

Promotions:

Not just the Zomato business model, but every business model has space for tie-ups and promotions. Zomato is constantly promoting different restaurants. Zomato charges partners for increased exposure and visibility through banner advertisements.
Revenue Analysis of Zomato
Here are a few numbers from Zomato's revenue. Restaurant advertising and marketing contribute significantly to total revenue, accounting for 72 percent of the total revenue. Ticket sales accounted for approximately 12%; advertising contributed roughly 4% of revenue. Consulting and food delivery services account for 3% and 2%, respectively. Zomato Gold and other analytical services account for approximately 7% of total revenue.
Important Resources
Top-tier database, committed employees, a talented community of content contributors and reviewers, the aura of the Zomato brand, and a large pipeline of funding partners, including well-known investors such as Ant Financial, Sequoia Capital, Info Edge, and others; these are the key resources that enable Zomato to stand tall in the food industry. Apart from these, Zomato has around 310K delivery partners serving all across the globe (data as of July 2021).
What does the future hold for the food industry and Zomato?
Zomato recently published the Mid-COVID Report for India. Their report shared the finding that the food delivery sector has recovered with some regional flavors and, in fact, grown beyond pre-COVID levels in a slew of large pockets across the country, with some affluent residential areas leading the way. Because of the lockdown and everything returning to the home trend, many premium restaurants are becoming receptive to the idea of online delivery, which is attracting a large number of affluent customers. In fact, during the lockdown, customers began to rely more heavily on online deliveries.
People spend more quality time with their families and loved ones, so group ordering is becoming more common. As a result, Zomato is in for a good time.
Zomato has transformed the food industry by making the concept of universal access a reality. We have discussed the Zomato business model in-depth and analyzed every aspect. If you want to build an online marketplace like Zomato, you can connect to AppsRhino for the same.
AppsRhino
is a mobile app development company that powers on-demand mobile apps and business apps for entrepreneurs and enterprises.