Introduction
A majority of companies have previously relied on outsourcing companies to provide the talent. Over the past few years, more and more companies have realized the benefits of setting up offshore software development centers.
Outsourcing to offshore locations is on the rise across the globe. Over the past few years, offshore developers have become increasingly popular. Nowadays, companies outsource their work for various reasons, such as saving costs, gaining access to top skills, and enjoying flexibility.
Do you have any idea why this might be happening? Working with an offshore team has countless benefits, from a lower cost of hiring developers to accessing a larger talent pool.
Have you ever considered offshore development and now want to know more about offshore developers? Are you familiar with some offshore developer facts?
We've got you covered!
This article will discuss offshore development, the factors to consider before hiring offshore developers, and their cost.
What Is Offshore Development?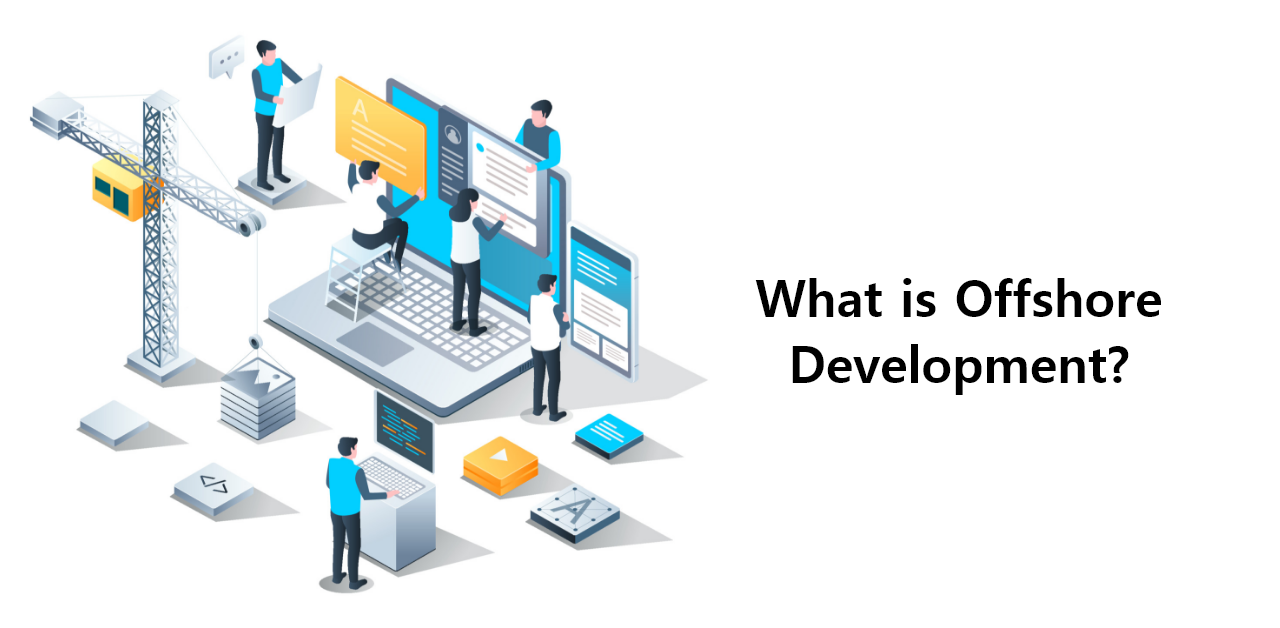 Offshore software development, also referred to as "offshoring," is the process of hiring a third-party vendor in a different nation to develop software or applications.
Generally, offshore refers to a situation with a significant time zone difference between the customer's and the offshore developer's locations.
As a result, these companies establish an overseas office and hire a specialized software development team.
Several IT giants have their R&D centers in Bangalore, the Silicon Valley of Asia, including Google, Apple, and Microsoft.
Startups can gain several advantages through offshore software development, including lower costs and increased efficiency.
Developing an application from scratch is only a part of the range of offshore software development services. Offshore software development can benefit entrepreneurs and startups in numerous ways!
Who Are Offshore Developers?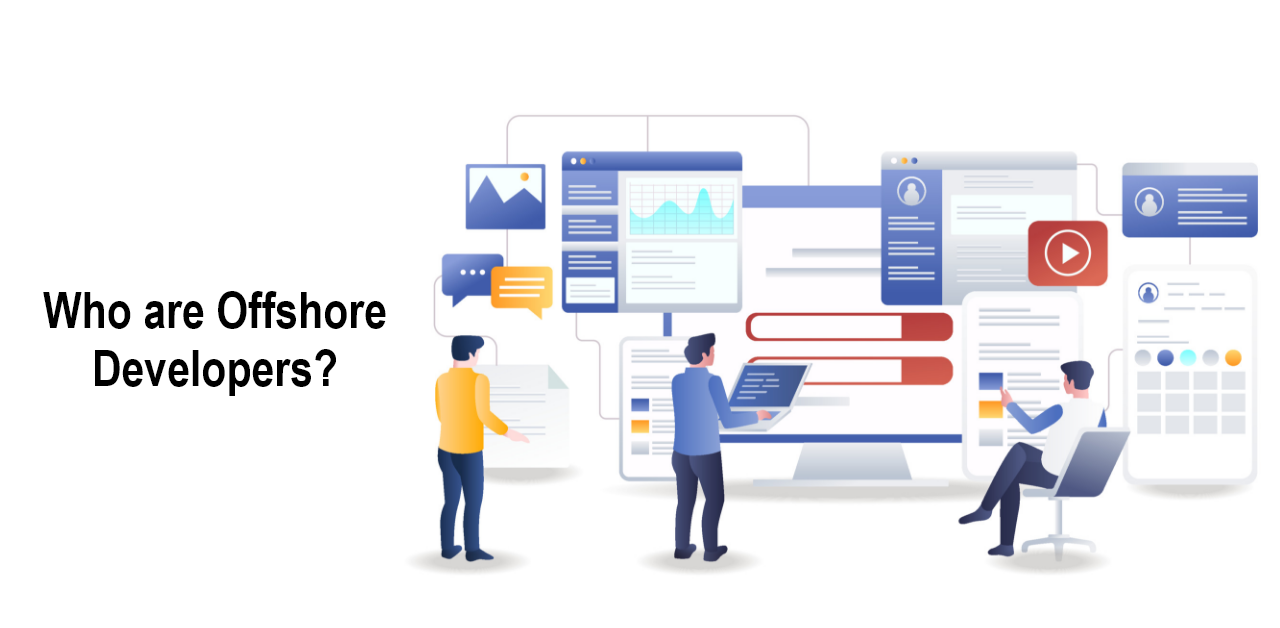 Due to COVID-19, global IT service expenditure will reach around 1.2 trillion US dollars in 2022, representing an 11.2% increase over 2020.
In order to save money, optimize their product development processes, and achieve cost savings, many companies are moving their software development activities offshore.
Using offshore outsourcing provided access to a broader pool of tech talent due to the market's high demand for experienced offshore developers.
Generally, offshore developers specialize in specific areas, such as app development, UI/UX design, or backend programming.
The advantages of hiring offshore developers are that startups can build a high-quality MVP while saving time and money. Furthermore, it allows startups to create new features, conduct experiments, and work on their backlog without worrying about human resources.
10 Things To Know About Offshore Developers
Below are the top 10 points to consider before employing offshore developers for your software development.
1. Economical Approach
The Quartz report states that 46% of startups fail during their initial stages. Offshore developers won't put the startup in such a bind. Hiring offshore developers means one doesn't have to spend money on overhead costs. Instead, they can invest it in the growth of their business.
2. Enhanced Quality and Productivity
Offshore developers cut costs and shorten development times by improving the development process. As a result, there is no need to spend additional time on employee training when someone chooses to pursue software development with an offshore developer on their side.
This way, they can concentrate on their main corporate goals.
3. Seize Potential Market Opportunities
As new technologies emerge, companies strive to establish their presence before competitors. To gain an edge over their competitors, startups should hire offshore developers if they don't have one already.
4. Scaling a business.
Growth is a crucial part of an expansion. Hiring an offshore developer enables operational flexibility and gives the company a competitive edge by assisting in optimizing the business process, entering international markets, or scaling up/down effectively.
5. Meeting Customer Expectations
One can meet their requirements without increasing operational costs by hiring offshore developers from an offshore location and collaborating with an existing local team.
6. Enhanced Productivity
In addition to outsourcing the tasks or projects, it is also advisable to outsource the core competencies.
Hiring offshore developers would simplify the process and ensure the tasks are completed on time.
7. Diverse Abilities
In the context of the IT industry specifically, few companies have technology specializations. Outsourcing with a solid grasp of an offshore developer can assist the business in setting up and managing the project.
8. Teamwork
Employing a professional offshore developer allows a corporation to direct its workforce in accordance with its needs and expectations. They can obtain offshore developers for hire through various online freelance sites in addition to existing groups.
9. Provide Expertise
There are several benefits of working with an offshore developer who can share cultural insights and maintain an open communication channel with customers that extends beyond technical expertise. Offshore developers can enhance a software development team's ability to understand the customer's needs and solve technical issues by providing insight into local conditions.
10. No Work Barrier
Despite efforts to eliminate workspace barriers, it isn't easy to ensure that local clients and offshore developers can communicate effectively. To resolve this issue, businesses should employ a corporate culture that embraces offshore developers from all regions, fosters learning, and eliminates workplace barriers.
Cost Of Hiring Offshore Developers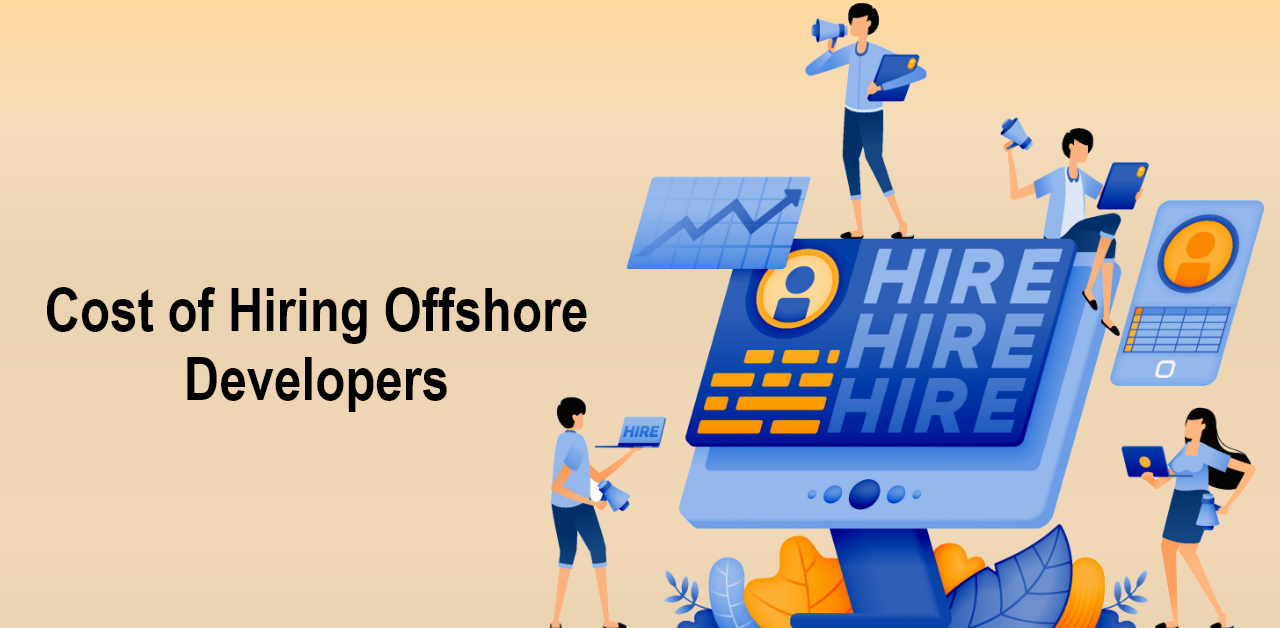 Outsourcing software development is becoming more popular because companies can find a more affordable talent pool offshore.
There is, however, more to making a country an ideal location than just low offshore developer rates.
The living standard in Asian countries is relatively low compared to other continents due to the high population density. As a result of this influence, offshore developers charge as low as USD 18-25/hour.
Eastern Europe has a high density of software developers—about 1.5 per 100 people. Eastern European offshore developers typically charge between USD 25-30 per hour.
The concept of offshore software development in Latin America is relatively new. Consequently, hiring an offshore developer in Latin America generally costs between USD 30-50 per hour.
Africa's youthful population is one of the primary reasons for establishing an IT culture. It is one of the preferred outsourcing destinations because it offers offshore software developer rates of USD 20-40 per hour.
Conclusion
Globalization and technological advancement have paved the way for many companies to become successful through offshore software development.
As IT advances, finding offshore developers with the necessary expertise to work on software development projects has become increasingly difficult. Thus, many tech companies have decided to establish offshore development centers.
It is estimated that the worldwide IT outsourcing market will generate $413.7 billion in revenue by 2023.
In order to control costs and maximize this popular method of collaboration, businesses are starting to hire offshore developers.
The benefits of hiring offshore developers include scaling your business, gaining access to different kinds of talent, increasing productivity, and saving money. Additionally, it helps you eliminate the challenges and hurdles associated with managing an in-house team.
In a summary, it is reasonable to say that, nowadays, employing offshore developers can help your business in increasing its productivity.
If you looking for a team to take your project idea to the next level—then AppsRhino is the way to go!
AppsRhino is the market-leading on-demand app development company that can assist you to hire the developers of your dreams.
Contact us today!