Introduction
Are you one of those bookstore owners for whom the difference between an online bookstore and a physical bookstore is just "tomayto, tomahto?" If you are, you are not doing any good to your business.
Today, more and more consumers prefer indulging in an online read or e-book to sitting with printed ones. Also, those who still want a printed book tend to buy it from an online bookstore.
And this preference change is the result of the excessive dependence and use of tablets and smartphones for entertainment. Thus, people's little friends, smartphones, have spawned digital readers, and they will continue to do so in the future.
Undoubtedly, this scenario will fuel the growth of the global market. The global online book services market is anticipated to increase at a compound annual growth rate of 5.8 percent for the prediction period (2020 to 2027).
The above-stated data clearly indicates that everyone is highly inclined to buy and read books from an excellent online store.
If you are curious about why you should invest and open an online book store, this blog is apt to answer it!
What are the 5 reasons why an online book store app is essential for your business?
There is no action without a driving force. And for you to decide whether you should open online bookstores, you will require compelling or justifiable reasons on which to base your decision. Thus, we share the five reasons why an online Bookstore App is crucial for your business.
These reasons are as follows:
1. The Convenience
The masses like to shop over the Internet as it saves them effort, time, and money, unlike shopping at a physical store. Suppose you do not believe that people really enjoy buying books from the comfort of their homes. In that case, the success of Amazon and Alibaba will convince you.
The underlying success of these two companies is the convenience factor they offer to their customers. Thus, the first reason why an online bookstore is crucial for your business is that it gives you more customers courtesy of Convenience.
2. Cost-Effective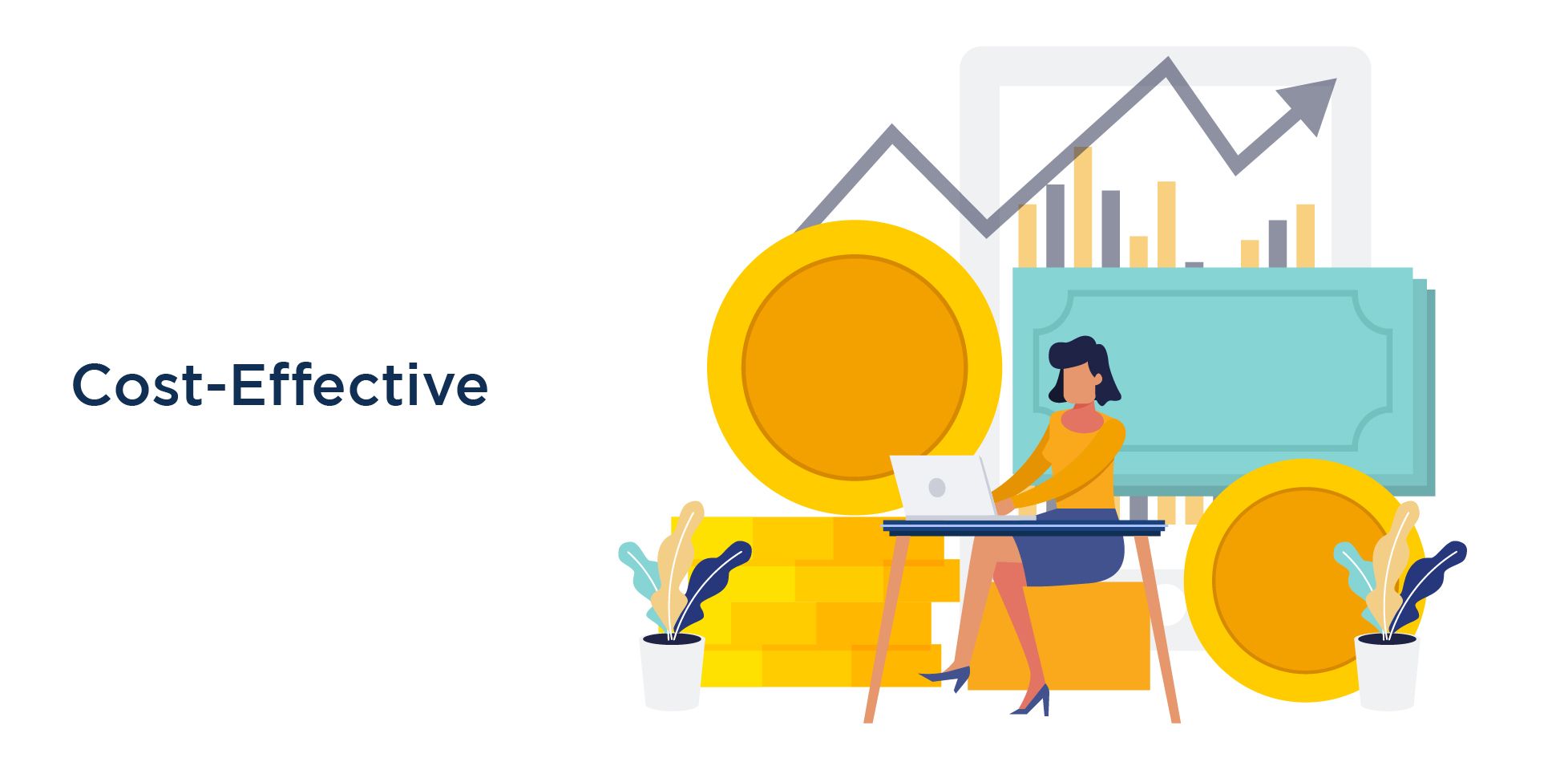 Starting an online bookstore does not require you to hire more staff members, rent a showroom to display your collection, pay electricity bills of the said showroom, etc. Thus, expanding your business by opening an online store instead of erecting one more offline shop is cost effective as it reduces unnecessary expenses .
3. Access To A Bigger Market
Dreaming of making it big is excellent, and you should have aspirations. However, just indulging in wishful thinking and not taking the required actions to bring your desires to fruition is a total waste of energy and resources.
As a small business, you can not reach the global market solely depending on your traditional physical store. To achieve that level of success, you need online bookstores and an app to govern your activities.
Today, a considerable number of people have access to the Internet and opt for online shopping. And for you to become a global business, you will need to capitalize on this vast global market with the help of your online bookstore.
This market tends to only get bigger over time as several undeveloped countries are on the path of becoming more advanced and giving their citizens access to the Internet.
4. Diversity of Products
Another stark difference between a physical establishment and an online store is room. Yes, you read that correctly. You can expand your online bookstore and easily display an array of products you deal in. Doing so offline might create issues related to the space.
Thus, dabbling in an online bookstore gives you ample room to showcase the various products you sell, which is absent in the case of a physical store.
5. Get to Be Open for Business 24/7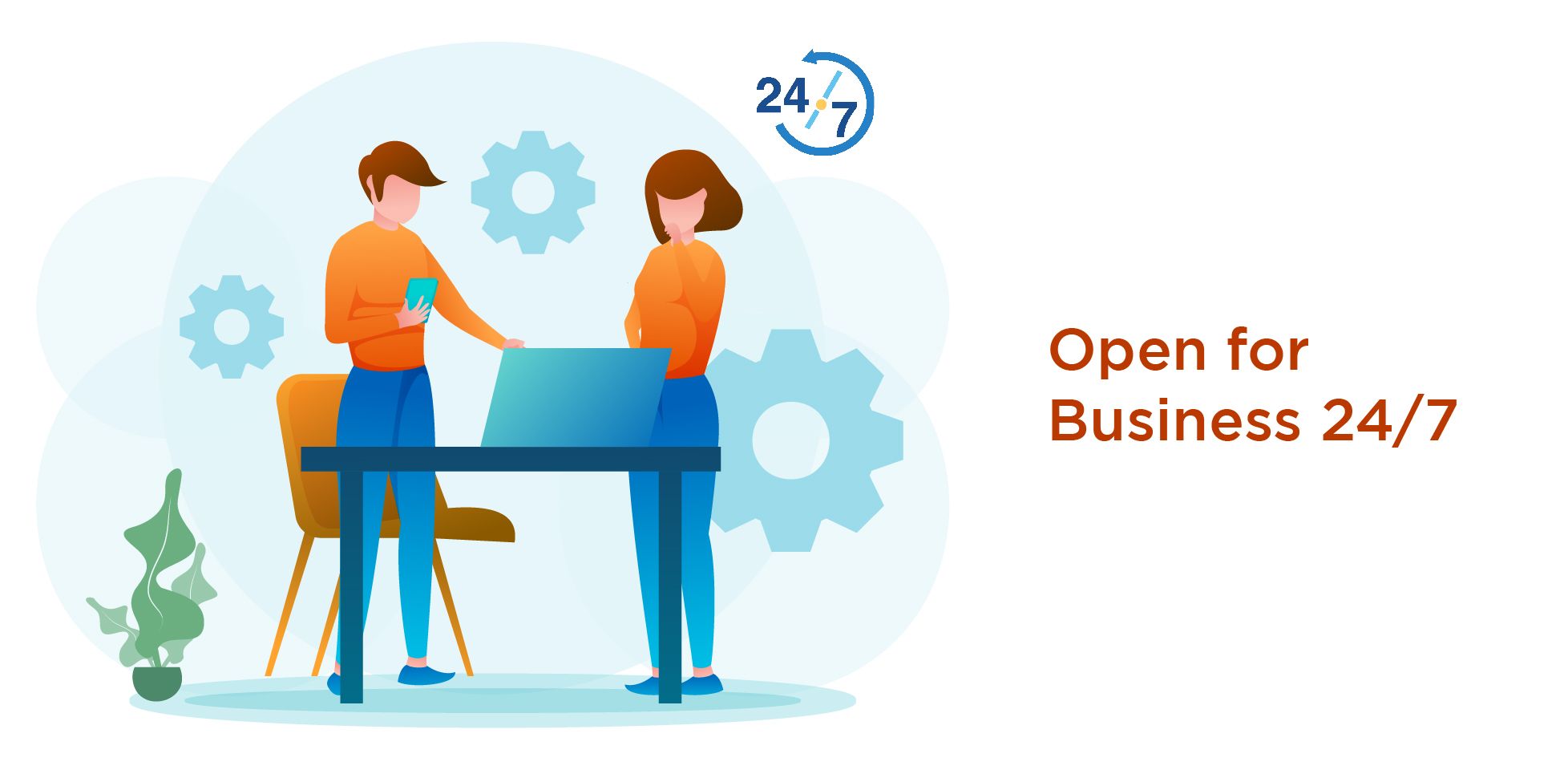 Money is why businesses work, as everyone needs money to make ends meet. However, there is a limit to keeping the doors of your stores open in the offline medium as most people do not shop late at night. As a result, you will observe a decrement in the number of visitors coming to your store after a certain point during the day.
Whereas your online bookstore will work around the corner, people can visit your store anytime while looking for books online. Thus, attracting more people even at night from around the globe is also one of the reasons why you should open an online bookstore.
Now that you know why you should opt for an online bookstore, let us see how you can snag one app for the same.
How can you get a Book store App for your business?
Getting an app for your online bookstore is easy when you team up with a reliable mobile app development company like AppsRhino. The reason why you must opt for a mobile app development company is that you will require the following members on your development team in order to develop a flawless online store app:
iOS developers

Android app developers

Project manager

Front-end developers

Back-end developers

User Interface and

User Experience developers

Testers
The easiest way to snag all these professionals conveniently is by coming to AppsRhino.
Besides deciding on the features, looks, designs, etc., you will also need to finalize the tech stack required for the app development process. The suitable one for an online bookstore app is as follows:
1. Cross-Platform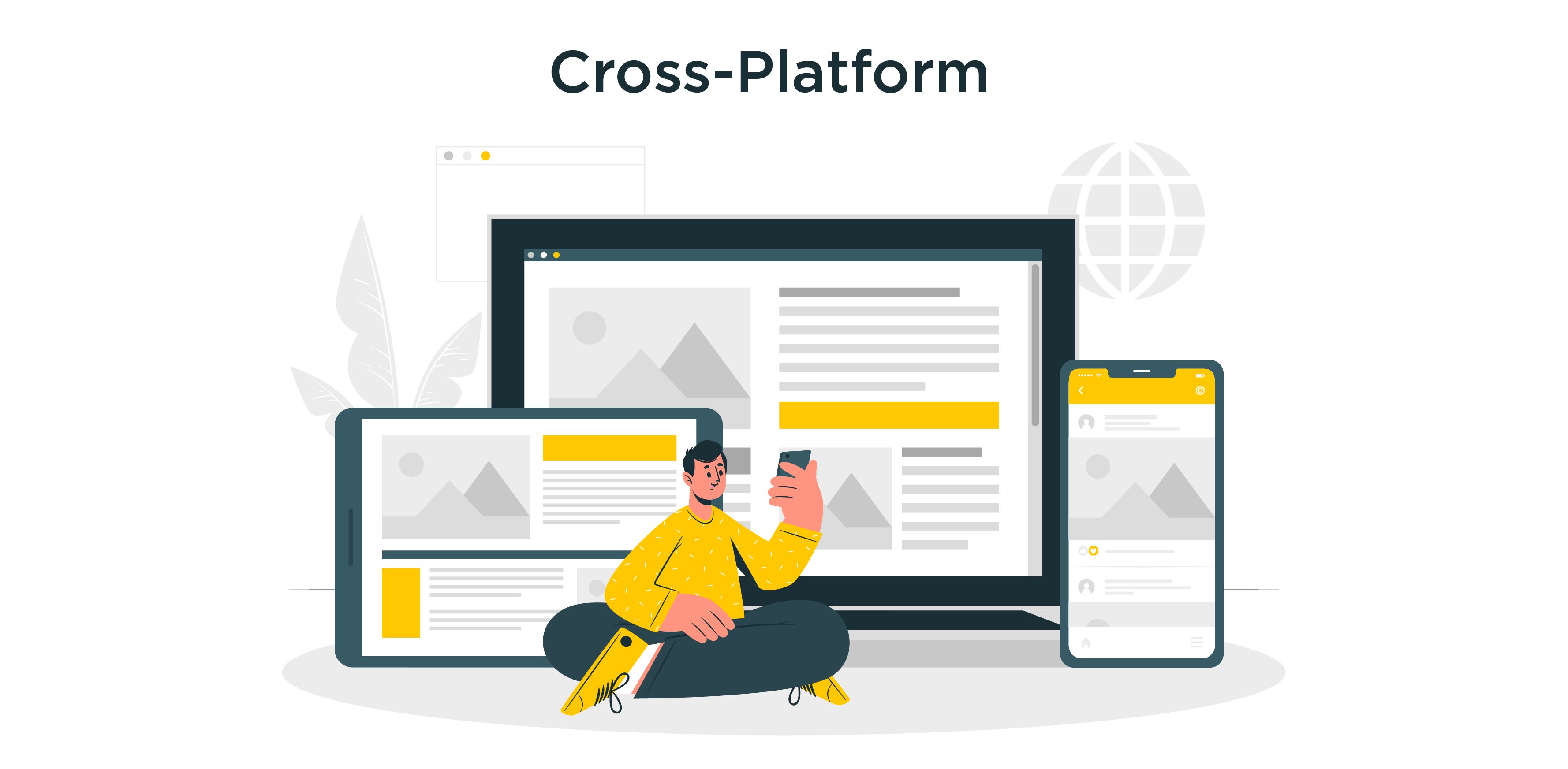 JavaScript

Cascading Style Sheets

Hypertext Markup Language
2. iOS
iOS software development kit

XCode

IntelliJ AppCode

Swift

Objective C
3. Android
The android software development kit

Emulators

Debugging tools

Graphical user interface builder

Java

Kotlin
Another thing worth noting is the type of online bookstore you want to build. Knowing which kind of store you want to develop and roll out will help you decide which features you must include in your app. Here we list the two types of online bookstores for your reference.
4. An Online Bookstore by a Publishing House
These bookstores are the ones you generally come across on the Internet. Authors pay a fee to the online store app or the website owner to display their work on the platform.
Authors pay a fee as a commission on each sale made on the platform. Also, the number of visitors to such a platform is significant as these platforms offer various books of various authors and genres. Besides it, the conversion rates here are also high.
Thus, launching such a platform means acting as a bridge between writers/ authors and readers.
5. An Individual Online Bookstore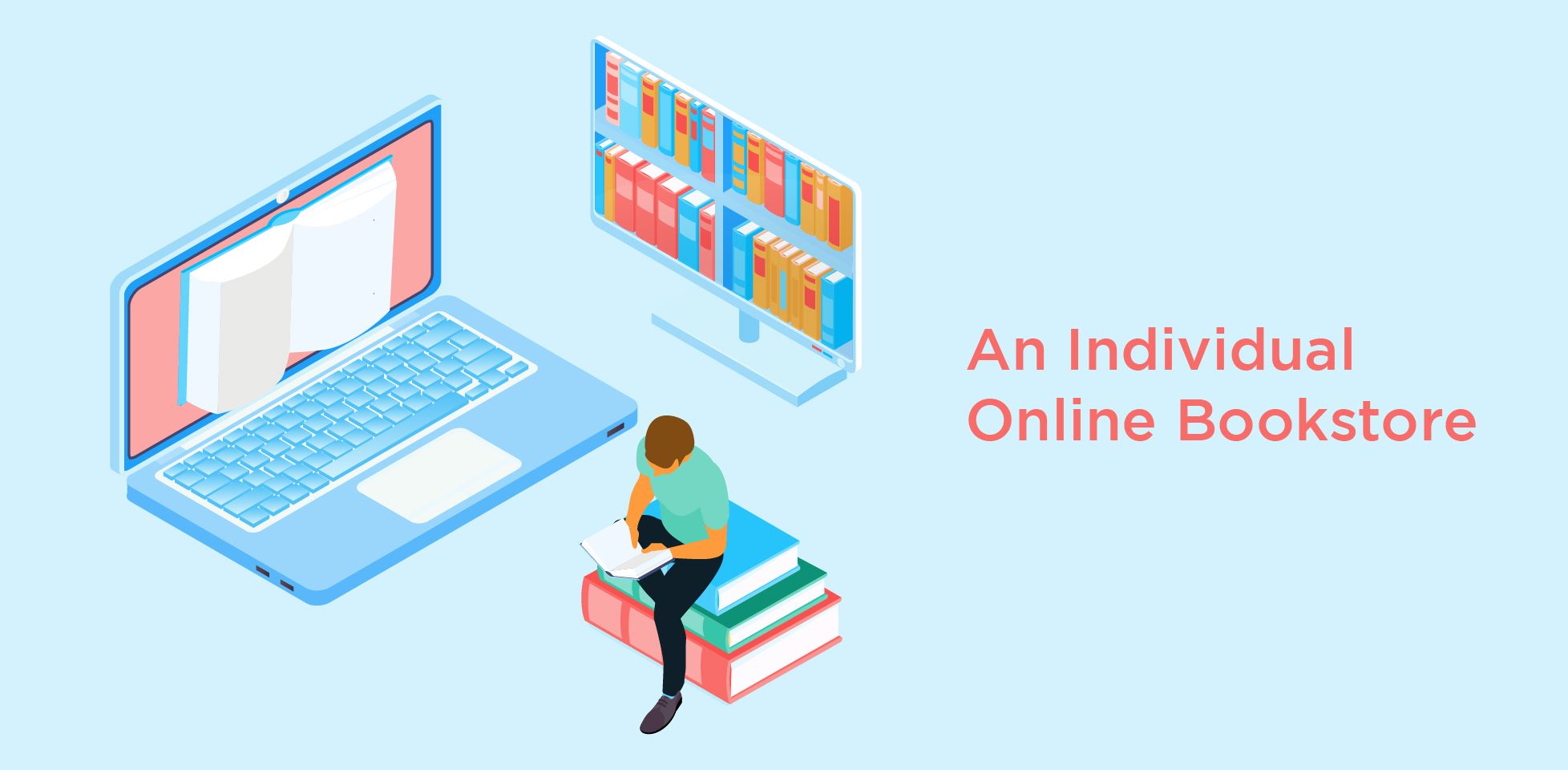 One thing to note is that only those authors with a massive body of work open these platforms to sell their books.
This way, avid readers who love a particular author can follow them here and buy their recent work with just a few taps on their mobile screens.
However, such apps/ websites only contain information on one author (those who want to seek information on other authors must head to another platform).
Conclusion
Are you ready to take over the online world of bookselling? In order to achieve this feat, you will require a company like AppsRhino, as mentioned above.
Many entrepreneurs make the folly of underestimating the power and necessity of opting for a professional mobile app development company. Instead, they use an app builder.
However, suppose you be wise and consider the online bookstore trends. In that case, you will realize how important it has become to have your business online.
The main benefits you can enjoy are the ease of Convenience for customers, around-the-clock services, access to a bigger market, and the diversity of products.
And the best way to avail yourself of these perks is by getting an excellent online bookstore app for your business. AppsRhino has sufficient experience to develop such apps for your business. We offer dynamic pricing and scalable solutions to our clients.
Contact us today to get started!