Do you want to use the wonder of technology to provide happiness to people with your on-demand food delivery app? For food delivery startups, restaurants, food chains, and food truck enterprises, AppsRhino offers a variety of white-label, on-demand app development solutions and services. Here we have illustrated our services to give you a business-centric solution for food delivery app development.
Provide a new boost to your food business with an outstanding food delivery app
AppsRhino is a reputable company that offers excellent mobile application development services at cost-effective rates. We can assist you in developing a fully functional delivery service app under various business models, giving your customers an easy method to order food online. We are a white-label food delivery app development firm.
Additionally, to give your customers the best experience and a feature-rich UI, our top food app developers will help you overhaul your current food delivery app. Let us read further to learn how to create a business-centric food delivery app solution.
Popular features of food delivery apps
Most Popular Client Needs
Anyone who wants to avoid the hassle of cooking and enjoy a steaming bowl in the comfort of their sofa with just a click on their mobile device may do so with the help of online food delivery.
Quick development of the app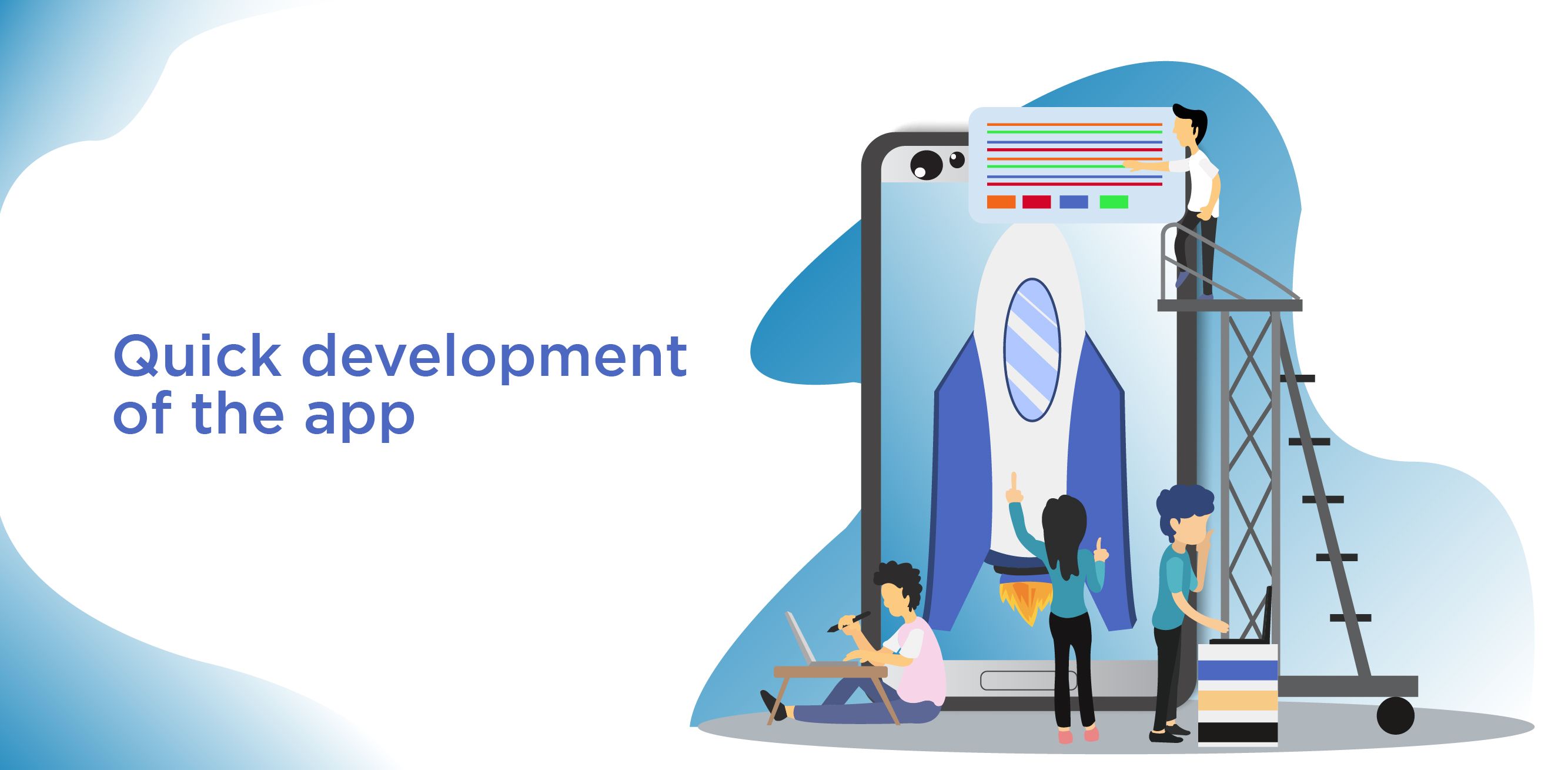 We understand how crucial it is to finish an online delivery app development project on time, with all the necessary features working and without any bugs.
Customized service
We give way to exceptional teamwork, constant communication, and a sincere desire to offer the best service to our customers as food delivery app developers.
Wide-ranging Experience
We have expertise in providing the best mobile app development services with appealing and user-friendly UI/UX for various sectors and businesses.
Effortless payment gateway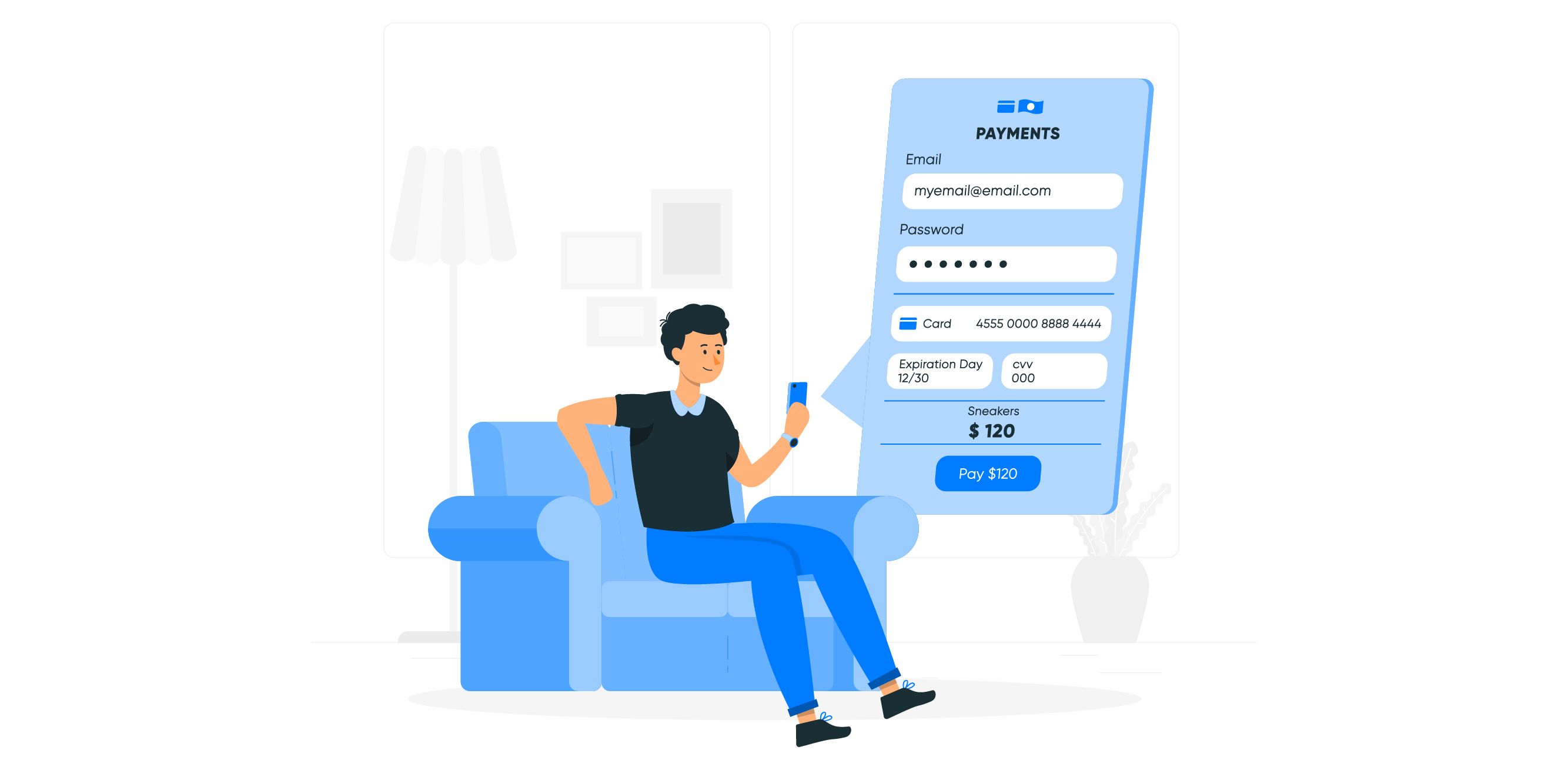 We recognize the value of removing unnecessary stages so customers can quickly and conveniently purchase meals through a secure payment site.
Solutions From Our Food Delivery App For Various Business Models
We offer the best-in-class specialized food delivery app development solutions to customers, admins, restaurant partners, individual restaurants, and restaurant aggregators. Our top-tier food app developers offer highly enticing features and popular modules for your online food delivery application to take your company to the next level.
Franchise Restaurants
The purpose of the food order and delivery applications is to make it easier for clients to order food by looking through various restaurants' menus.
Food vendors in startups
The user-friendly program may accept or reject restaurant delivery orders based on availability and is loaded with incredible capabilities.
Aggregators
Your fully functional food delivery app can connect target customers with restaurants while keeping track of the transaction through a well-designed admin panel.
Our Solutions for Online Food Delivery App Development
For the most effective strategy to increase your online customer base, our team of top restaurant app developers, may offer food delivery app development services. With our significant expertise in developing food delivery mobile apps for companies of all sizes, including startups, restaurants, food establishments, and restaurant chains, we can assist you in getting started right away.
Booking a slot online

Ordering and delivery online

Solution for Delivery of Food on Demand

Apps for Delivery Partners

Reviews and ratings are found online.

System for In-App Payments

A platform for Menu & Deals

Instantaneous Tracking System
A Few Of Our Online Food Delivery App's Highlights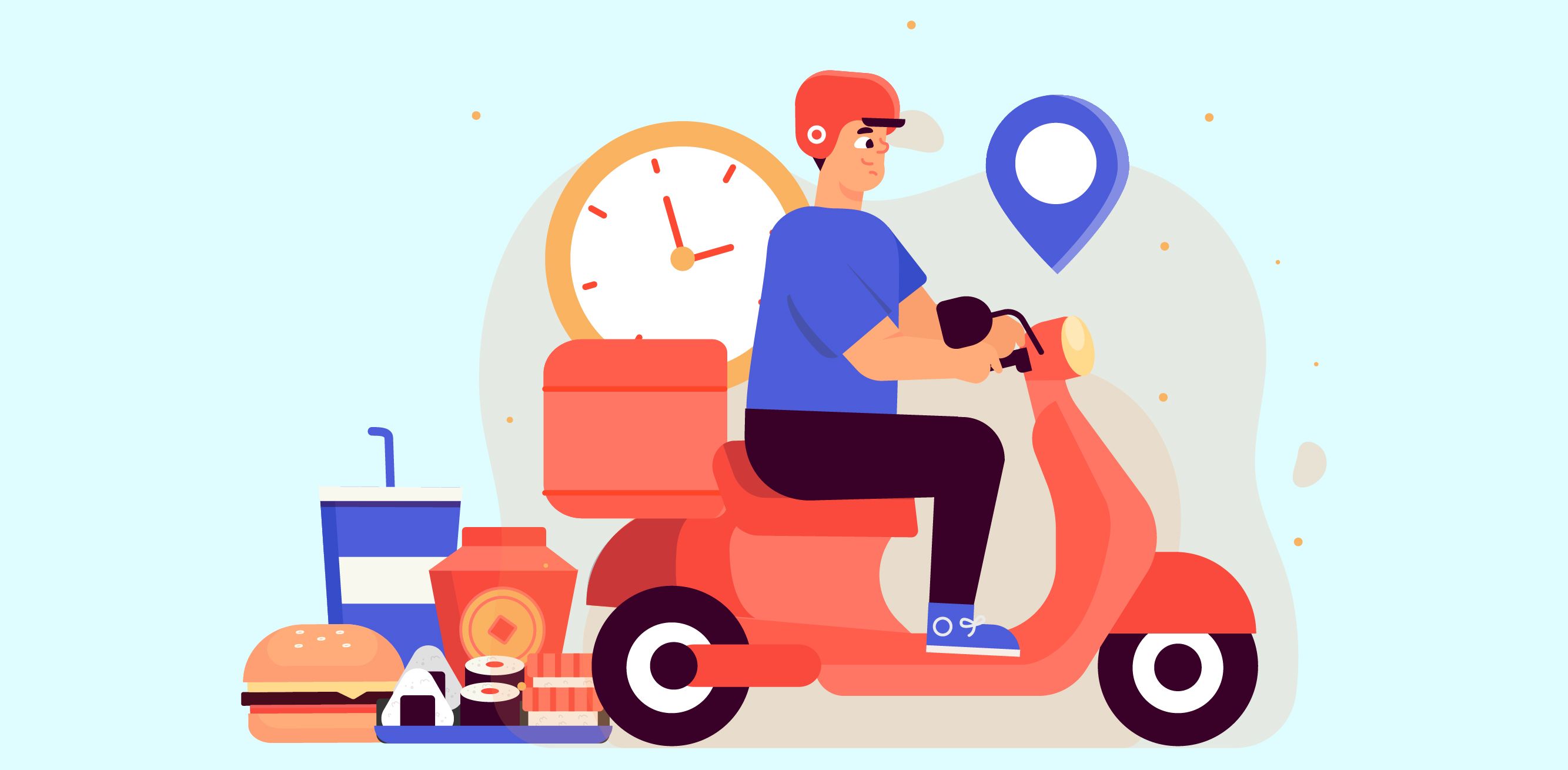 AppsRhino offers complete on-demand food delivery app development. We provide specialized food ordering management systems and on-demand delivery software services to assist you in expanding your clientele globally. We design apps that appeal to users and clients. We produce a top-notch food delivery app by merging distinctive features and user-friendly design components.
The users in the search box can apply search filters to see results based on their preferences. This feature will help them find restaurants quickly.
Announcements and updates
Users will get push alerts notifying them of any discounts or special deals.
Featured products
Featured restaurants will be positioned at the top of the page or on the banner to increase exposure and enable rapid checkout.
Monitoring Orders
Users may keep tabs on their food orders with the help of a real-time tracking application. Users can view their orders' exact location and the driver's estimated arrival time.
Paying through an app
Users of the food delivery service can pay online using their wallets, UPI, or other methods.
Ratings & Reviews
Customers can offer feedback about the product's value, cost, and quality through comments, reviews, and ratings.
Why Choose AppsRhino To Build An Online Food Delivery app?
AppsRhino is aware of how crucial it is for the food delivery industry to create a successful, user-friendly on-demand food delivery app that achieves your company's goals. Our experts provide specialized food ordering and delivery app development services that provide you with complete control over every facet of your food delivery app. To take your food delivery business to the next level, we offer you desirable features and trendy modules from our top-tier team of food app developers.
Client satisfaction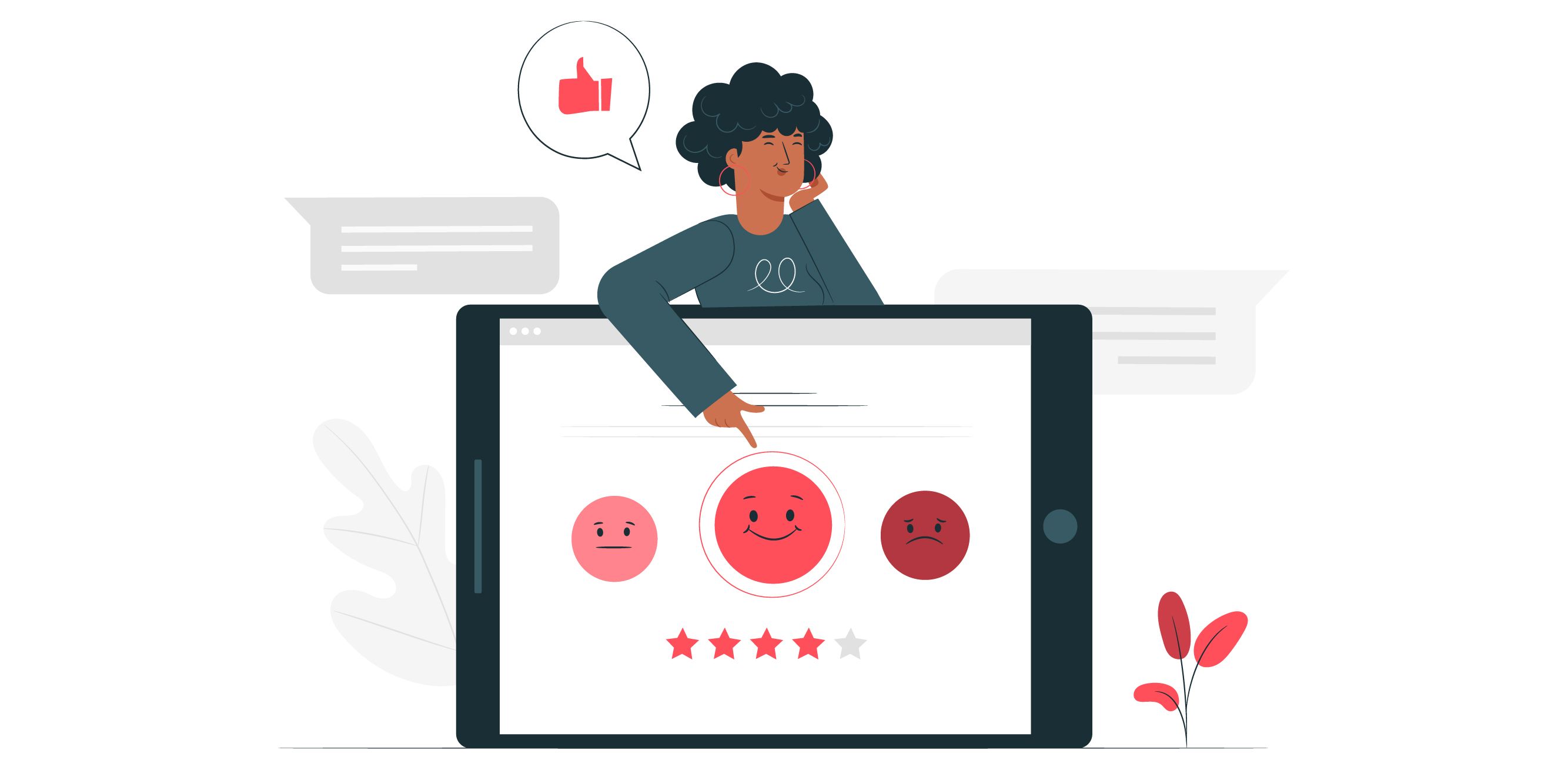 You may grow your food delivery and ordering business to new heights with the help of our fully-featured food delivery app development solutions.
Technology use
To create the ideal food delivery software, we keep robust features and use cutting-edge technologies.
Seasoned team
Our staff members put their entire effort into integrating cutting-edge infrastructure and technology into your app.
Simple personalization
Your personalized on-demand food delivery app will be ready on time with precise planning and approach.
Pocket-fitting
As a top online food delivery app company, we can help you with precise pricing estimates based on functionality and features.
Let's turn your vision into something valuable.
Food delivery applications are in great demand due to the popularity of food delivery businesses like Ubereats, Postmates, Deliveroo, Food Panda, Zomato, and Swiggy. Hiring an experienced food delivery app development company will enable you to connect with a broader range of tech-savvy clients and offer pleasurable affordable services.
Have a thought? Still, trying to figure out where to begin? Contact AppsRhino.
At AppsRhino, we use our comprehensive knowledge and expertise to produce the application that will work best for both end users and food suppliers. You might obtain a business-centric solution that will guarantee your company's success with the help of our food delivery app development.
We can assist you anywhere in the project, whether you need to start from zero or redesign an existing one. We work with you to create a prototype, take your idea from concept to reality, or help you assemble a new team. Get in touch with us to simplify things for you.