Introduction
Technology has completely transformed the way people shop. Everything is available inside the smartphones we have in our hands 24x7.
Businesses are moving online, and why shouldn't they when the world has gone digital? People are now buying things online that they prefer to see and buy earlier. Jewelry, for instance, is now being sold and purchased online using a jewelry store app.
Are you a jewelry business owner? Believe us when we say a jewelry store app is a must in this fast-paced world. According to Grand View Research, the market could snowball at a compound annual growth rate of 8.1% by 2025, reaching $480.5 billion in value.
Sounds big, right? It is! To get more insights about the jewelry store app industry, read on!
With more than 290 million smartphone users in the USA alone, it is safe to say that people prefer convenience. A well-planned and executed online jewelry store app can provide the same service.
"But how would jewelry app store development help me?" is your question, right? Here is your answer!
Global Reach
Your physical store is visited by people in the same locality or the nearby localities. You have a limited customer base based on geography. Still, with the jewelry store app, the sky is the limit (not literally)!
You can get customers from different cities or countries with your jewelry store app! Such broad reach would benefit you in terms of your ales. When something is visible to people over the internet, they will likely check it out!
Pocket-friendly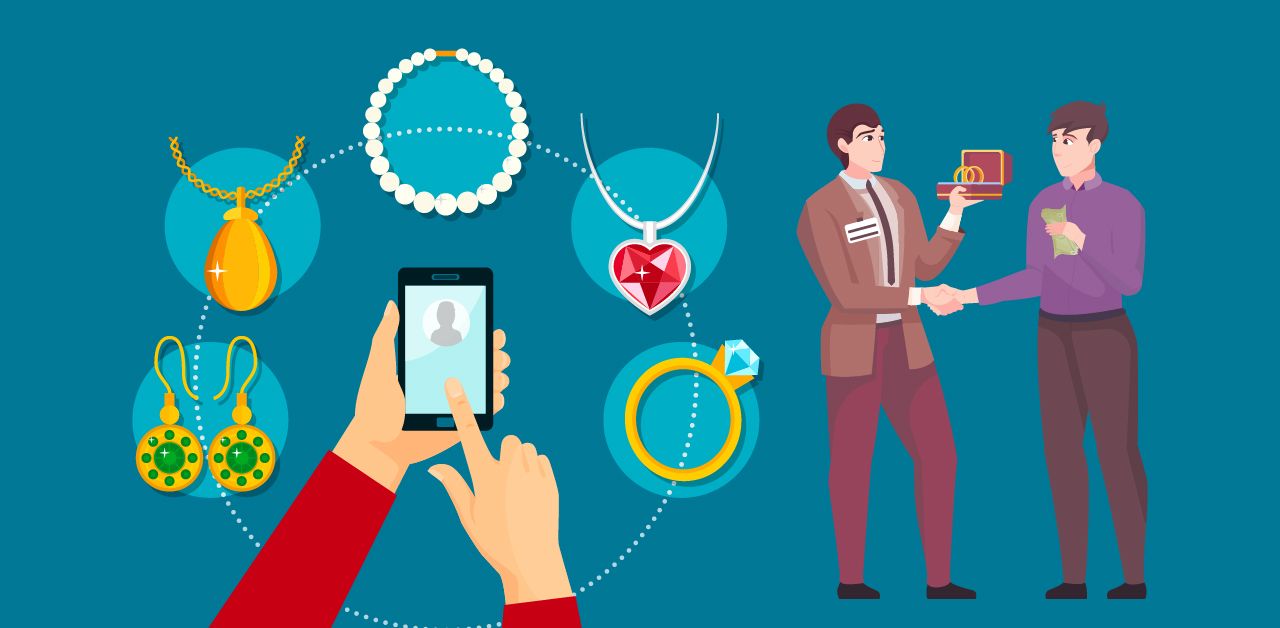 You might consider opening multiple branches for your jewelry store. It increases the cost of maintenance. You must pay your employees, pay your bills, and serve your customers.
What if you could cut your costs?
A jewelry store app is a one-time expenditure. It may require monthly updates, but the cost is low compared to the offline jewelry store you operate.
You can add premium memberships and in-app advertisements to your jewelry store app to supplement your income. It would be a promotion and a way to increase your revenue.
Convenience
Customers are what make a business. Agreed?
What could be better than providing them with the comfort and convenience they seek while profiting?
Your jewelry store app would allow you to interact with your customers more effectively. You can provide customer support 24x7 by adding a chatbot. To make the purchase more convenient, you can include multiple payment options.
Your jewelry store app can do absolutely everything. All you have to do is consider jewelry store app development for your business.
Store customer purchase patterns
We call it a "track record" because some regular users you want to target repeatedly have a consistent purchasing pattern.
Your jewelry store app can track user behavior and save it for future reference. Using the features in your jewelry store app, you can send them updates about the products they are most interested in.
This would aid in increasing your sales and profits. You can maintain warm relationships with your customers while doing so.
Must-have features in a jewelry store app
According to Statista, the jewelry industry in the United States sold nearly $3.4 billion in jewelry in February 2021. Indeed, the United States provides a wealth of opportunities for jewelry businesses to thrive. Those who innovate, on the other hand, achieve spectacular results.
And to innovate effectively, your app should stand out. And how would that happen? Your app should have features that make the user experience seamless.
Here is a list of jewelry store app features
Social login or registration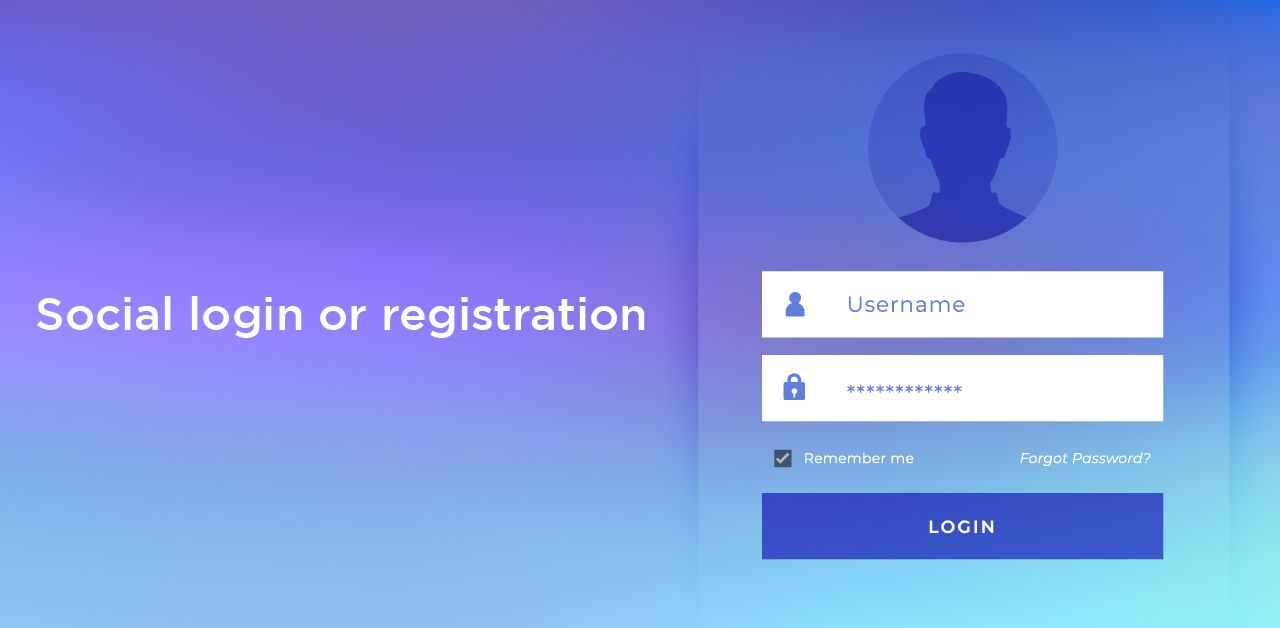 Previously, you had to sign up by providing all your personal information. Still, now all apps include social media sign-up. You don't need to remember your id or password after signing in with social media the first time.
Smart Search
It would simplify search by allowing customers to search for their favorite piece of jewelry using an image or smartphone voice. Typing the name or details of jewelry can be time-consuming.
Push Notifications
You must send customers reminders about the most recent jewelry collections that have been updated. Customers also get reminders of current sales or discounts on their favorite brand's jewelry.
Reliable CRM System
An effective CRM System plays a crucial role in maintaining the relationship between the app handlers and the customers. CRM can help administrators build strong relationships with their customers.
Camera within the app
Customers can have a virtual conversation with the jewelry assistants on the app thanks to the in-app camera.
Currency and multilingual support
Customers should be able to pay in whatever currency they prefer through your app. Customers worldwide use the jewelry ad, and it would be pretty simple for them to stuff if they paid in their home currency.
A Reliable Content Management System
To keep all of the important content related to customers and jewelry up to date, the content management system must function efficiently. Attractive content is what will entice customers to use the app.
Multiple Payment Options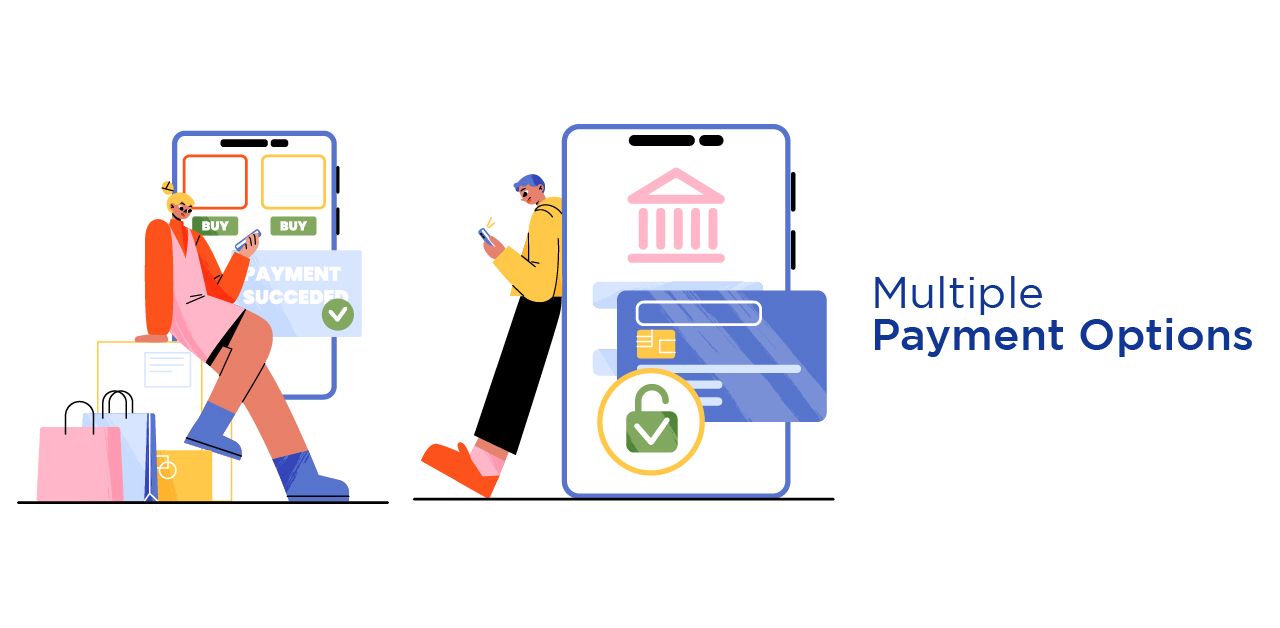 Customers should be able to pick their preferred mode of payment. Customers want and should be able to pay with debit cards, credit cards, UPI, and PayPal, among other options.
Chatbot assistance
When you open the app, you will see a chatbot texting you on your screen. This chatbot will answer your questions about how the app works and walk you through it.
Loyalty Programs
Customers who have been using the app for a long time and purchase jewelry regularly are eligible for loyalty programs, which include various types of offers and discounts. Ensure you provide them with it, as it serves as a reward. And who doesn't love some rewards?
Jewelry Store App Development: Future
The jewelry market is expanding, and we expect it to continue. The market's growth over the last decade proves that the jewelry industry is poised to soar. Initially, online jewelry shopping was uncommon, but the situation shifted as sellers removed the barriers to online jewelry shopping. There are currently sellers who have shifted their jewelry business online to gain an advantage in the future.
Jewelry is a luxury; while buying that, safety, security, and originality are major customer concerns. So, some proof is required to gain the customers' trust. Customers cannot "touch and feel the product" in the case of the jewelry store app, so the only way to gain their trust is through certification.
Any seller who sells jewelry online, whether metal or diamonds, must be certified by a reputable authority to be recognized as prominent and trustworthy. It also eliminates the shopper's fear of being duped.
According to the Global Online Jewelry Market 2018-2022 report, Global Online Jewellery will grow at a CAGR of 15.69% between 2018 and 2022.
The growth projections show that investors anticipated the significance of the jewelry market's shift to eCommerce and acted accordingly to stay ahead. Customers' insatiable desire for new and unique collections is fueling this expansion. With rising expectations and increasing competition, the online jewelry market will continue to grow.
Aside from these factors, prices have an impact on customers. Comparing goods and getting discounts online is a thing, and these factors are expanding the online jewelry market.
Conclusion
Now that you know the benefits and scope of jewelry store app development, you must be looking for a reliable partner. To make your app stand out and set a trend in the market, you need an experienced app development company.
We at AppsRhino have an experienced team to help you in your journey. Right from planning to execution to post-launch assistance, we have got you covered!
Contact us today to get started!