Introduction
Someone once said, "Jewelry has the power to be this little thing that can make you feel unique."
Sounds accurate, right?
Jewelry has always been that one thing customers purchase a lot. The precious stones, imitation pieces, or funky; jewelry keeps them busy and invested.
Just like all the other things they order at home, like food, groceries, medicines, shoes, etc., what if they could purchase jewelry online?
A Jewelry store app has become essential nowadays. People prefer to shop online, and businesses leave no stone unturned to gain maximum profits through apps.
In such a scenario, you must be wondering how you can maximize your profits as a jewelry store owner.
A jewelry store app is the answer!
Still not convinced?
Let's walk you through the top 5 benefits of having a jewelry store app for your offline business.
Why is a jewelry store app essential for your business?
Everyone appears to be addicted to faster living in modern life, which the advent of technology has heavily influenced. This fast-paced way of life has drastically altered consumer behavior.
The path to customer purchase has always been distinct and complex, but this has yet to prepare brands for the explosion of digital channels.
The internet's plethora of options has made it difficult for brands to establish genuine connections with consumers, but the rise of mobile apps can revitalize your drab brand strategy.
Let's now discuss how having a jewelry store app can help boost your business.
Sell it faster, put in fewer efforts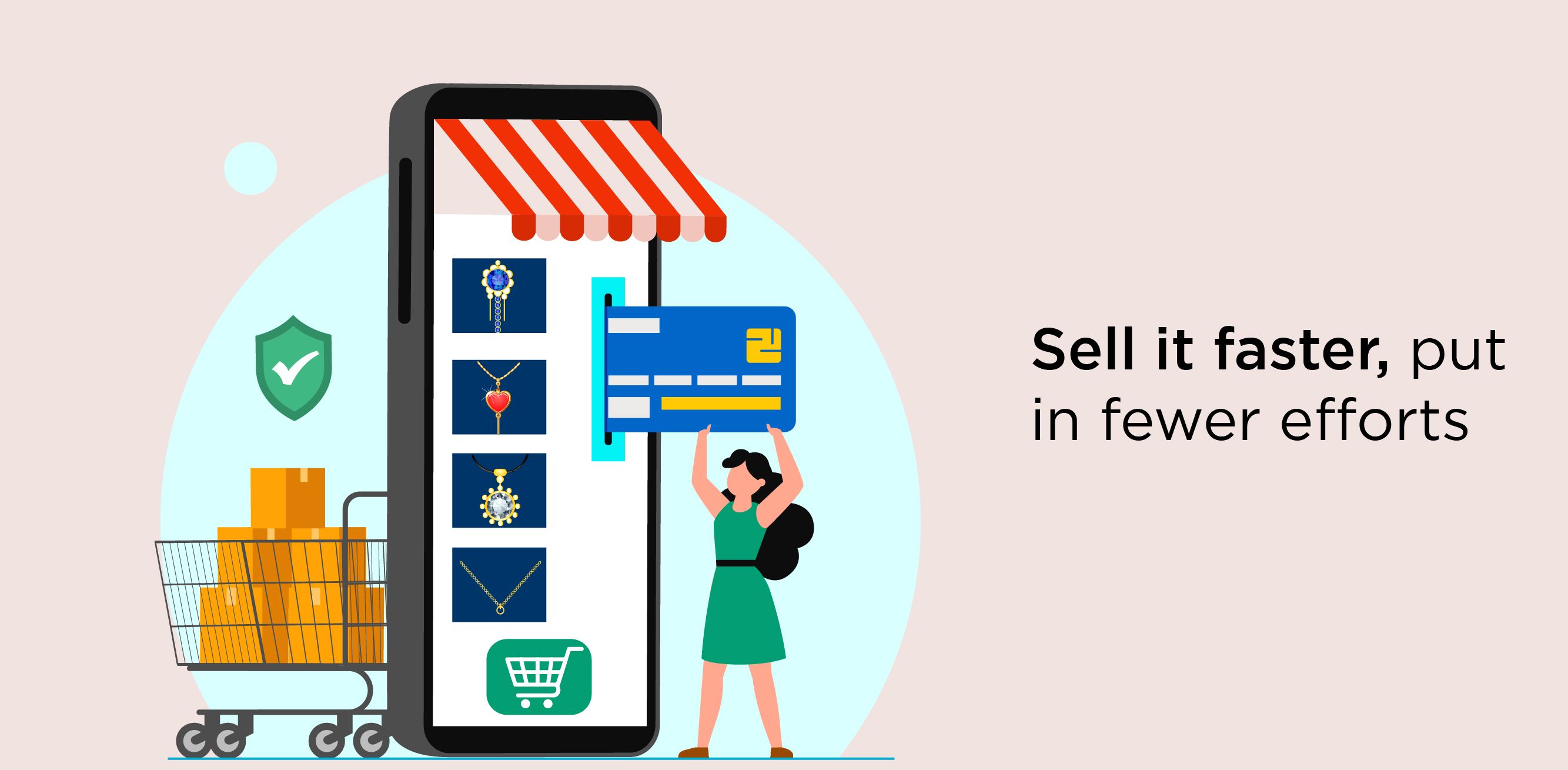 Online is quick!
There is a sales cycle you complete every time you sell something. Let's see what happens in an offline store:
The customer enters your jewelry store

You welcome them

You ask about their preferences and budget

You look for jewelry pieces that fit their needs

You keep the options in front of them

They shortlist

Then you start explaining the advantages
And this process goes on and on.
Hectic, isn't it?
Slow? Yes, it is.
A jewelry store app allows you to display all your products, which the users can filter according to their needs. They can then read the description, cost, and all other necessary details.
Fast and easy!
Keep a track record of your customers
We call it a "track record," as some of your regular customers you want to target again and again have a set pattern of making purchases.
Your jewelry store app can track the user pattern and store it for reference. You can send them updates regarding the products they usually show interest in using features in your jewelry store app.
This would help in boosting your sales and earning more profits. At the same time, you can maintain cordial relationships with your customers.
Cost-effective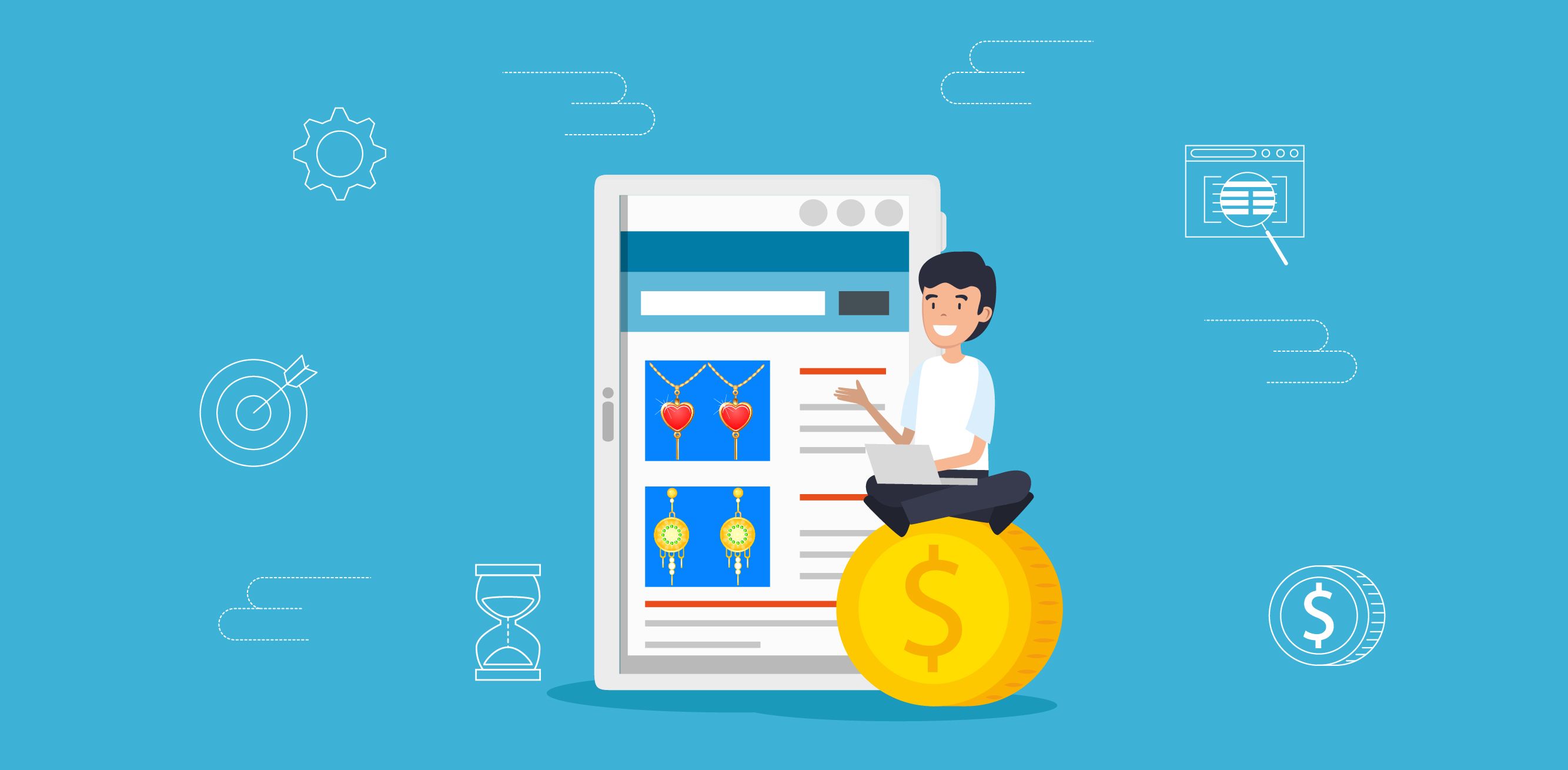 You may think of opening multiple branches of your jewelry store. This adds to the money you spend on maintenance. You have to pay the staff and the bills and cater to customers too.
What if you could minimize expenses?
A Jewelry store app is a one-time investment. It may need updates every month, but the cost is low compared to the offline jewelry store you are operating in.
You can add premium memberships and in-app advertisements to earn a side income to operate a jewelry store app. This would be a promotion and a way to expand your revenue stream.
It's convenient
"Customer is God." You have heard this one. Right?
What could be better than providing them the comfort and convenience they look for while earning profits?
Your jewelry store app would enable you to interact with your customers better. You can add 24X7 customer support service or add a chatbot for the same. You can add multiple payment options to make the purchase more convenient.
Your jewelry store app can do everything and anything. All you need to do is, get one made professionally!
Expand your customer base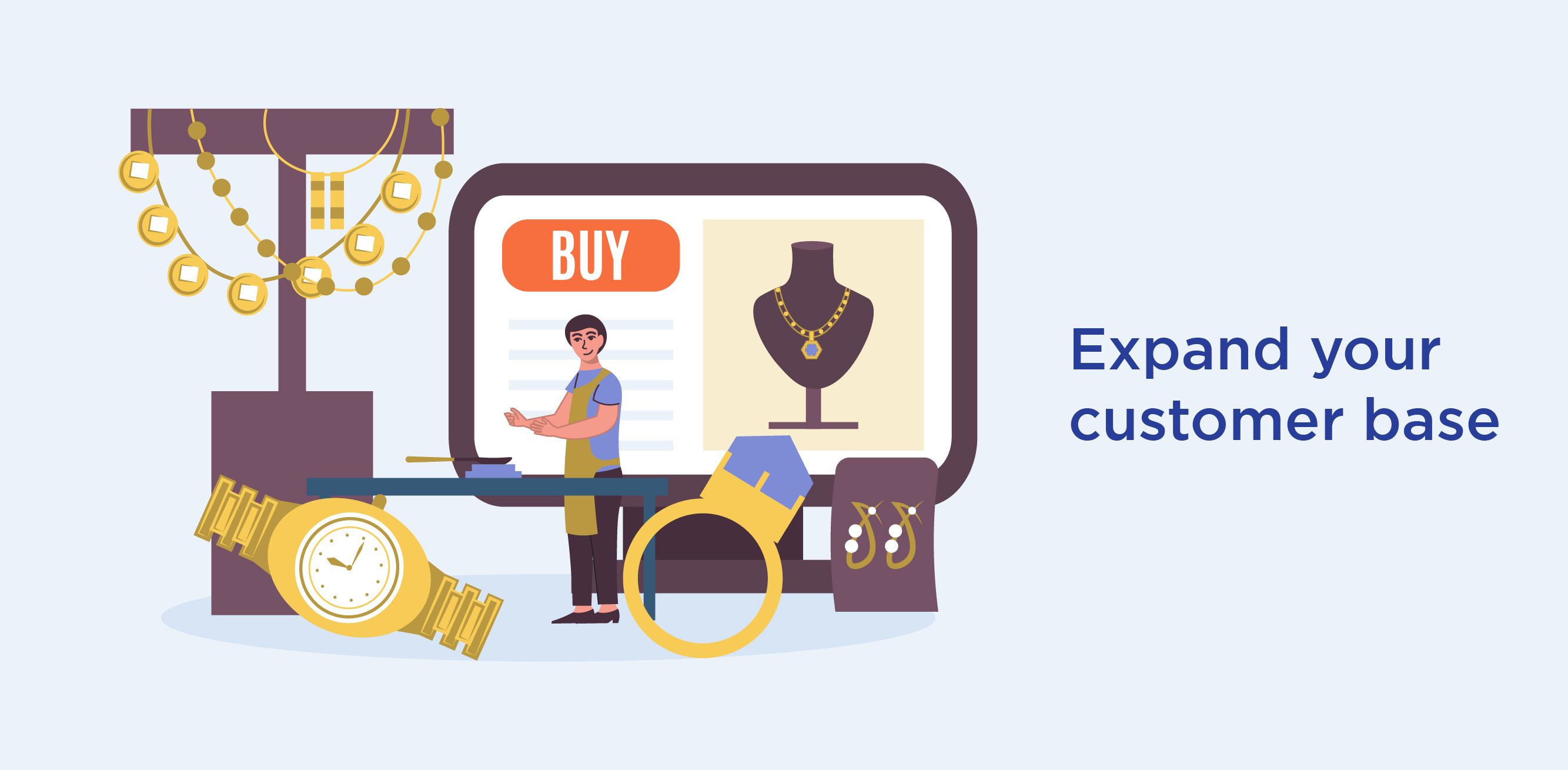 You couldn't have missed this one!
A jewelry store app can get you customers from around the globe (depending on the scale and scope of your app).
More reach means more customers; more customers mean more profits. More profits make you happy and your business a success!
A jewelry store app can cater to all your needs and fulfill all your expectations.
Conclusion
As we just saw, developing a jewelry store app for your offline jewelry store is very beneficial.
From getting more reach to getting more customers to earning better, it brings you all the benefits. What else does a business owner need?
We are the right fit for you if you are interested in jewelry store app development!
We at AppsRhino, have an experienced team of developers, designers, and testers.
Our proficiency in jewelry store app development is well-known. You can count on us to be there from ideation to launch and post-launch as well.
To get started, contact us today!