Introduction
Do you trade in jewelry? Have you forgotten to adorn your business while
embellishing your customers with their desired jewelry pieces?
Are you puzzled about how you can add charm to your business? Your only way of doing so is by incorporating an online jewelry store into your business!
The global jewelry industry is worth 249.02 billion dollars as of 2021. And we can expect the US jewelry market to grow by a compound annual growth rate of 1.31 percent from 2021 to 2026. Besides this growth, it is also anticipated that the US jewelry market will earn 61.868 billion dollars in revenue by 2026.
There are several benefits of having an online jewelry store besides owning a brick-and-mortar store, and reaching customers around the globe is one of them!
Do you want to know more benefits of having online jewelry stores? If yes, you need not look elsewhere as we have compiled some advantages here!
Let us dive right into it!
What are Online Jewelry Stores?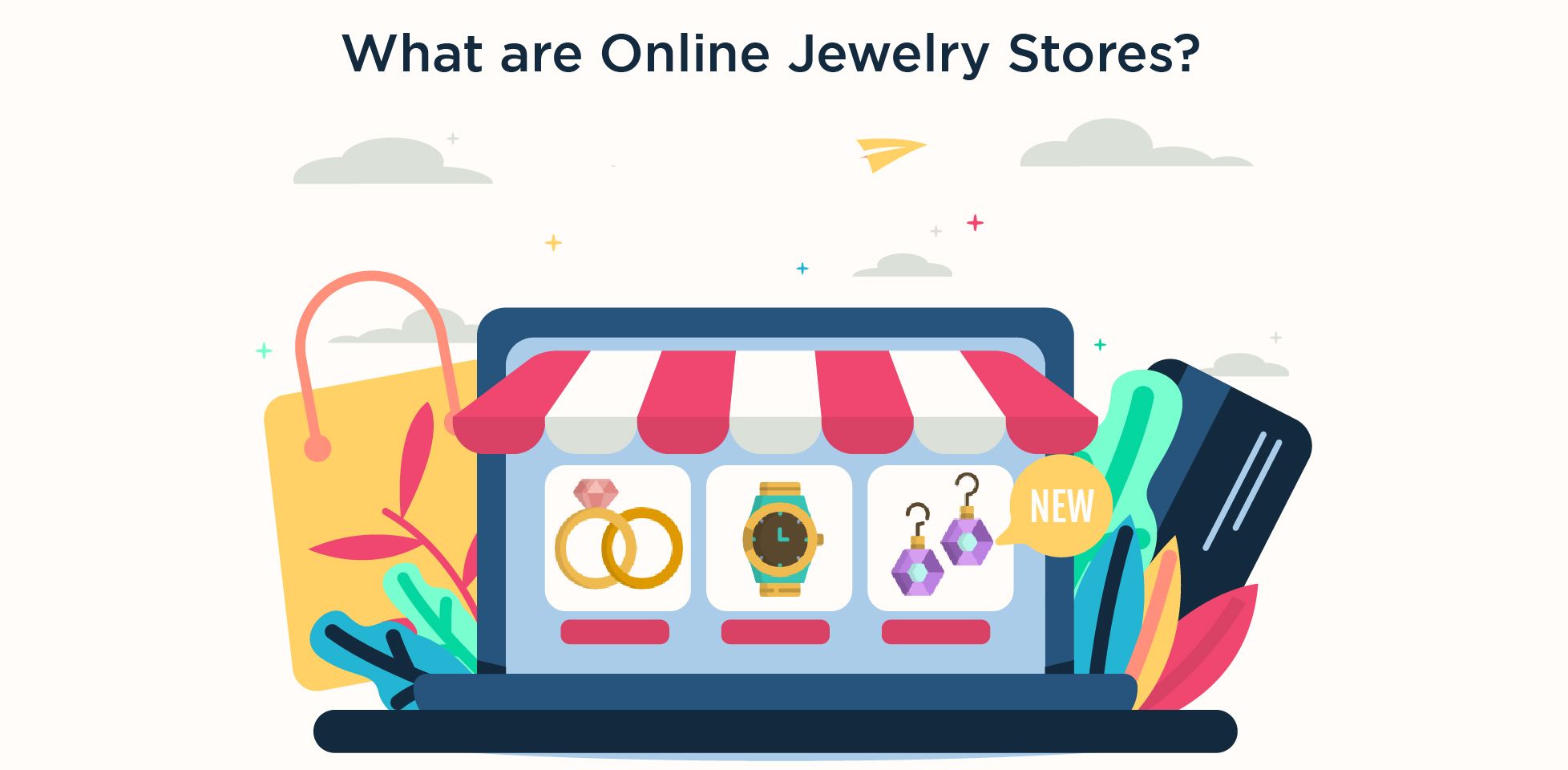 A jewelry store is a business retail establishment specializing in selling and sometimes buying watches and jewelry. A jewelry store generally provides the following facilities to the masses:
Remodelling pieces of jewelry

Reparation of articles

Restoring accessories

Designing and manufacturing customized jewelry pieces.
When a business offers all these facilities online without requiring you to visit them in person, it is said to have an online jewelry store.
Thus to summarize, we can say that an online jewelry store is a facility where customers and businesses meet and trade without requiring to sit in the same room.
What are the benefits of Online Jewelry Stores for your business?
Having online jewelry stores in addition to a brick-and-mortar shop has several benefits, such as:
Less investment
Having an online presence in the form of online jewelry stores helps you immensely and prevents unnecessary expenditure! When you open an online store instead of a physical one, you do not need to spend money on electricity bills, reparations, renovation, hiring additional staff, etc.
Now, suppose you are already the owner of one offline store and considering opening one more branch of your business. In that case, you can opt for online jewelry stores and save money.
In a nutshell, selling jewelry online requires less investment but showers you with a good return on investment.
Advertisements and Promotions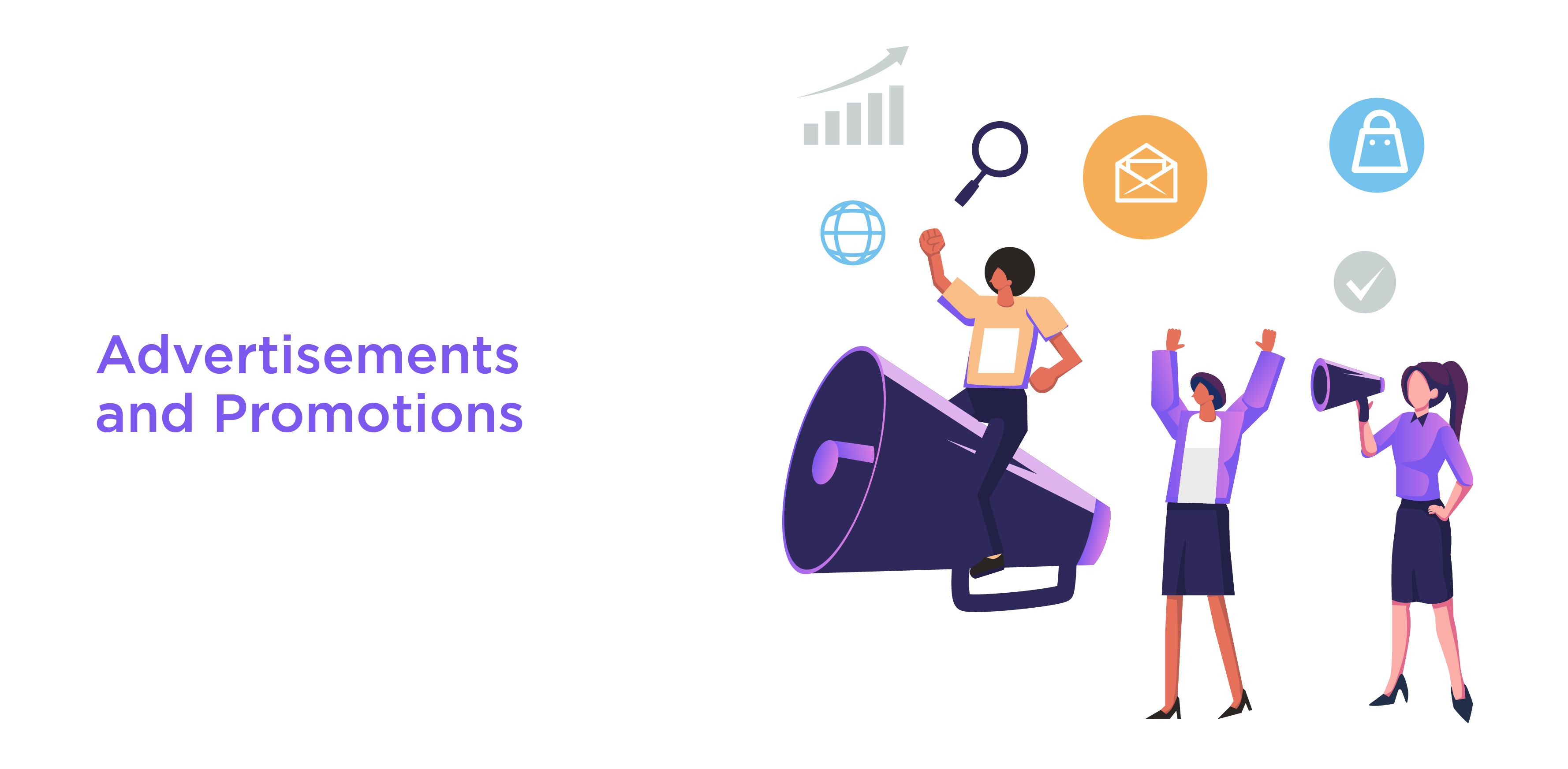 Promoting your brand, offers, campaigns, and special discounts becomes easier than before when you make a transition from offline to online.
Here, you can write about your programs in the details section of the app or the website, giving your customers complete information regarding the offers.
You can also display the offers and programs at the bottom or top of the page while your customers surf for jewelry. This way, you can inform them of your latest developments and offers without getting the ads printed in newspapers.
No robbery threats
Several incidents have been in the news of jewelry stores getting robbed and owners facing massive losses. However, you are immune to this scenario when you do business online, as here, you are no longer required to keep the whole stock with you in public!
Here only an eCatalog will suffice to display your articles to customers.
Improved customer service and responsiveness
Online jewelry stores make sure that your customers get all the potentially required information at their disposal. A buyer might have several questions and concerns they can resolve by going through the comprehensive "Frequently Asked Questions" on your website or app.
If you had not had an online jewelry store, they would have been required to visit your store to resolve the concerns or call you, which is taking so much time.
Thus, it adds to customers' convenience, making them return to you for future purchases.
Increased Customer Reach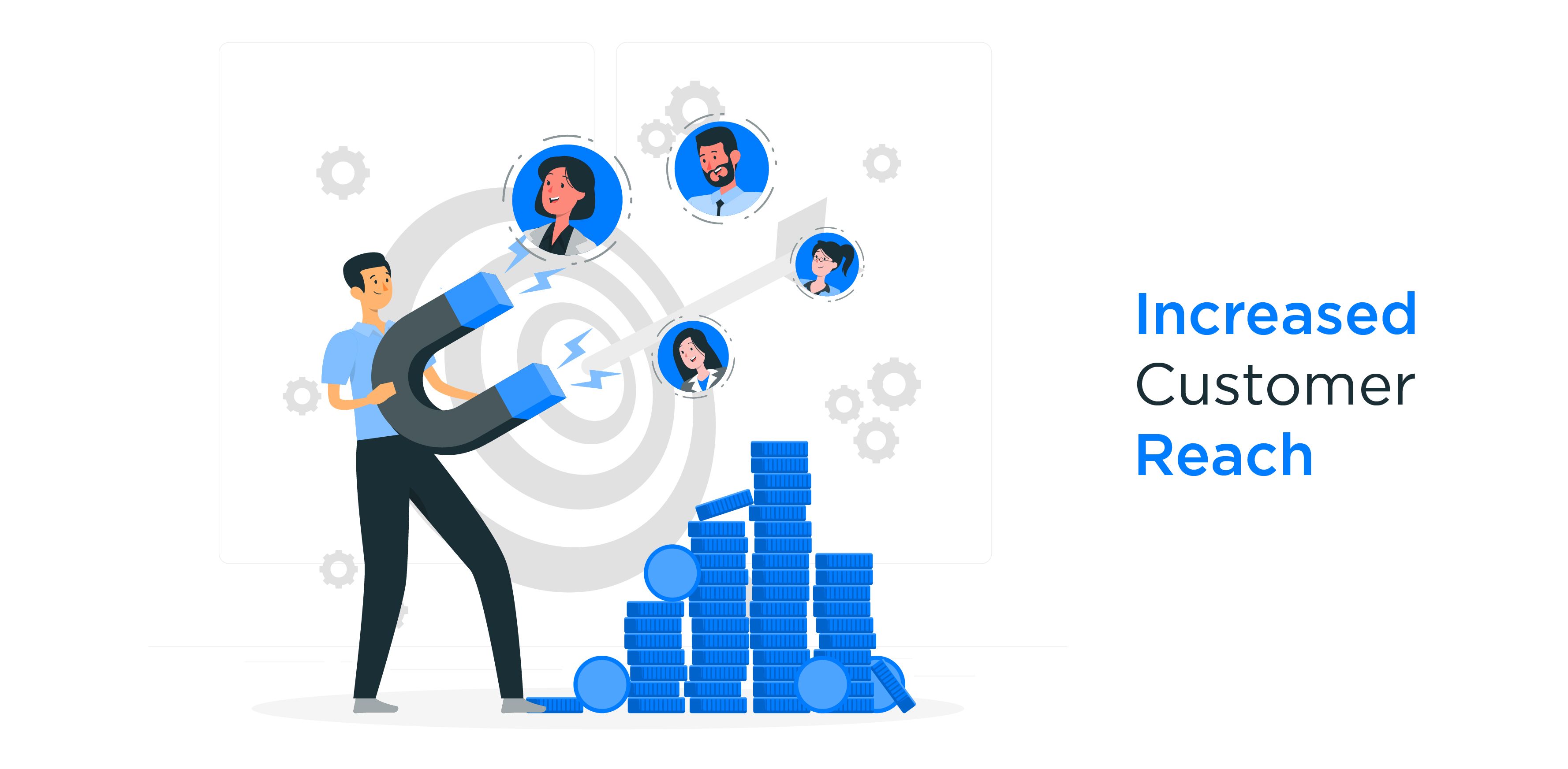 Online jewelry stores mean more reach as now someone living in a different part of the world can come across your brand and buy a few articles if your assortment pleases them. This would have been a fancy thought without an online store!
Available round the clock
With online jewelry stores, you can enjoy the benefit of selling jewelry articles even after working hours. When working through an establishment, it is obvious that there are fixed working hours beyond which getting any business opportunity is out of the window.
But now, with an online store in your arsenal, you can witness orders even late at night.
Some people like to shop in their free time, and if the free time is at night only, they will like to go to brands that offer online trading.
Hence, getting an online store helps you attain buyers even at odd hours.
Aids in raising credibility
Having online jewelry stores helps you share your experience and knowledge in the field.
The "about us" page can help you impart your history as a retailer to your current and future customers. You can add content to your website or app that tells people how you make jewelry pieces, your vision and work ethic, and your ideologies.
It will let you increase your credibility among your shoppers.
Current Trend
People find shopping online more convenient than visiting a physical establishment and spending hours there. According to Forbes, around 71 percent of consumers like to view in-store inventory online, and approximately 50 percent expect to be given the facility to buy jewelry online and pick it up in-store.
Thus, having an online presence ensures you do not lose opportunities to local businesses that have already transitioned to the online medium.
If we talk about your major business rivals, it is evident that at least one is working online and getting better results than the rest!
You can also be one of them if you incorporate online jewelry stores into your traditional business.
These are the perks of having online jewelry stores; you can enjoy them by building one. And you can develop one with ease by coming to app development companies with substantial experience, such as AppsRhino.
How much does it cost to develop Online Jewelry Stores?
We can always come up with an estimate for app or website development. However, it depends on a number of factors, such as the complexity of your app or website, the number of features you want to include, and the type of developers (freelancers, in-house, or outsourcing firms) you have chosen.
But if we need to arrive at a rough value, then developing an app or store with basic features costs between $10000 and $20000. On the other hand, an advanced app or website demands something around $150,000 and $450,000.
Let us now look at a few best online jewelry stores on the market.
What are the few best Online Jewelry Stores at present?
We list some of the thriving online jewelry stores below:
Zales

Super Jeweler

Ice Rings

Ross-Simons

Helzberg Diamonds

Jane Win

Camille Jewelry

Miral Jewelers

George Jensen

James Allen
What are the basic features of an Online Jewelry App or Website?
This online jewelry store guide also tells you what features you must have in your online jewelry stores or apps. Let us have a look at them below:
User Panel Features
The following features are indispensable in the user panel of your online store or app:
Multilingual Support

Push Notifications

Multicurrency payment options

Login and signup using social media profiles or emails

Create and manage profiles

View and provide ratings and reviews

Manage orders and keep tabs on the delivery

Customization of jewelry option

Physical store locator

Browse items and add them to wish lists

Product quality certifications

Live chat assistance
Jewelry Retailer Panel Features
The following features are indispensable in the Jewelry Retailer panel of your online store or app:
User signup and sign in

Product management

Category management

Customer support via chat

Invoice management

Add daily and group deals

Add discounts and offer

Manage listings

Price management
Admin Panel Features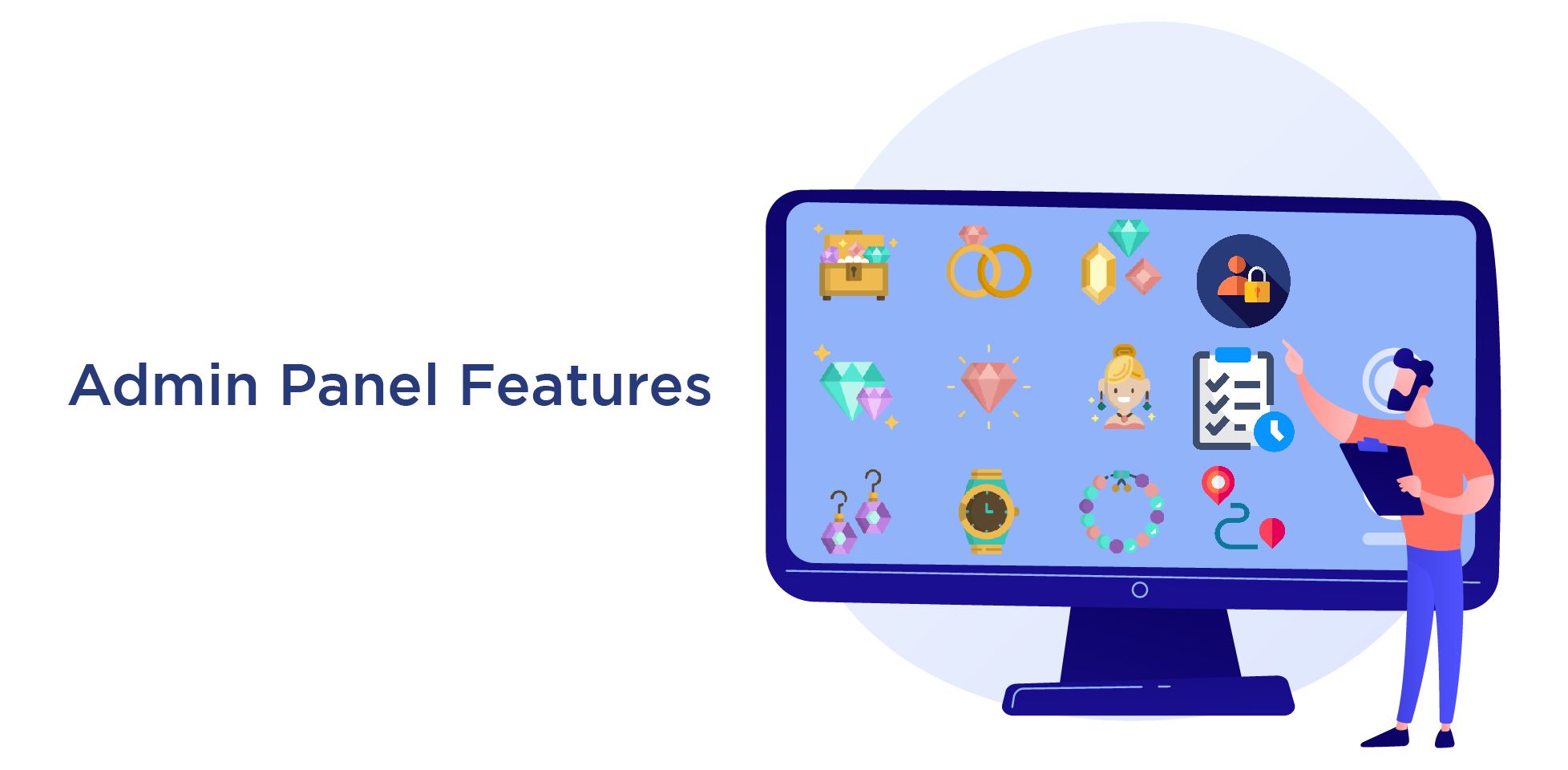 The following features are indispensable in the admin panel of your online store or app:
Analyse user behavior and data

Secure login

Manage listings

Manage user profiles

View earnings and generate reports based on them

Track jewelry delivery in real-time

Manage categories and user profiles

Manage CMS

Review product pricing

Manage your product catalog

Maintain product quality standards
Conclusion
Incorporating online jewelry stores into your business requires plenty of things, such as budgeting, getting an app or website, and hiring developers, UI/UX developers, and testers. Besides these, you also need to focus on marketing to raise awareness of your online presence/ venture!
You can leave the development process to AppsRhino and focus on other aspects of your business. AppsRhino is a reputed app development company that always strives to serve their clients with the best possible outcome!
What are you waiting for? Contact AppsRhino today to get started and storm into the online world of trade with a fantastic app/ website!