When cooking dinner or traveling elsewhere to buy food isn't an option, ordering a meal and having it delivered to your house can be a lot easier. Meals delivery apps can be a quick and easy method to get food delivered to your door. There are many delivery driver apps in the US.
Many applications allow delivery and pickup from restaurants, convenience stores, supermarkets, and even liquor stores, among other places.
However, there are other aspects to consider while selecting the best driver delivery app for you. Mentioned below are some criteria to choose the best driver delivery apps.
Availability of the app
Selection of the pickup points/places
Range of Available items
Additional fees
Convenience
Before you choose an employer, you should think about a few things. As a result, we've compiled all of the information you'll need to make an informed selection in this article.
You'll find out which apps pay the most and have the most flexible schedules, as well as a list of the benefits and drawbacks of working for each one. Discover the greatest food apps to drive for in 2022 by scrolling down.
If you have an iPhone or an Android phone, these are six of the best driver delivery apps you should install.
Now let's discuss about the 6 Best Delivery Driver Apps in US
1. DoorDash
For drivers interested in making exclusively food deliveries, DoorDash is popular. One of the best driver delivery apps connects clients with nearby eateries and sends orders to logged-in drivers (also known as Dashers).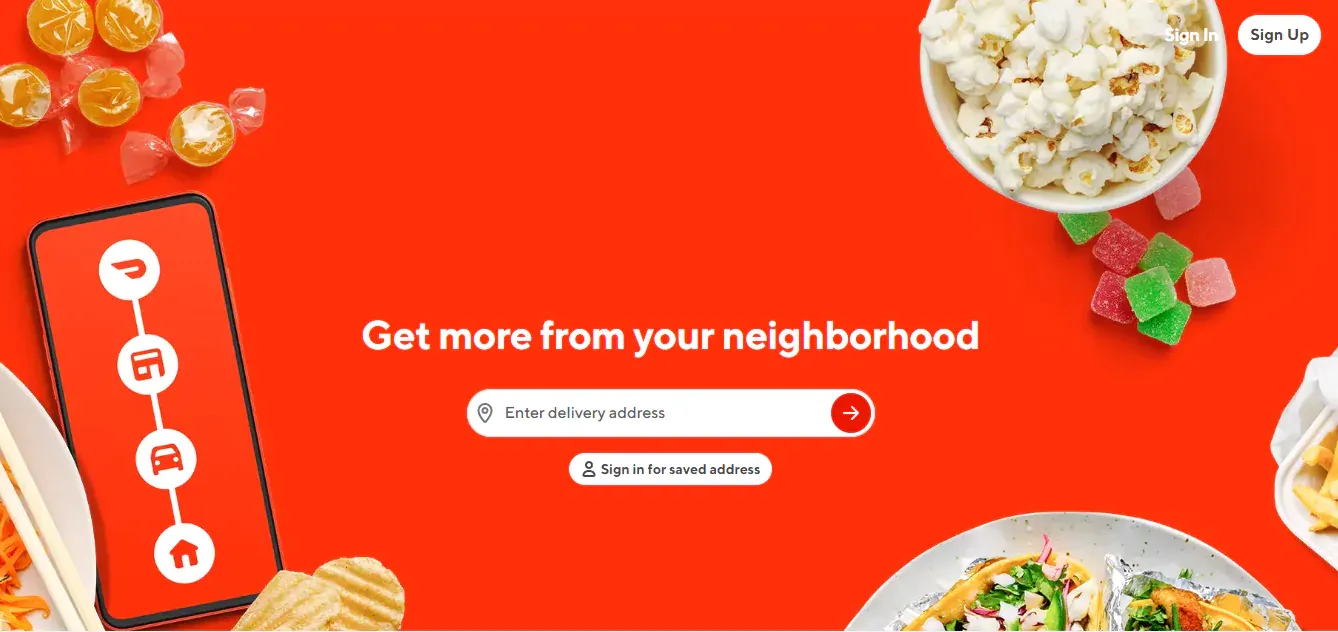 They've even started delivering from convenience stores and drugstores in some regions.
Like most driver delivery apps, you are your boss when driving DoorDash. You can set your schedule and deliver when and where you choose. When it comes time to pay for an order, the DoorDash app encourages users to tip generously.
However, excellent customer service might help you earn more money.
Requirements:
18 years of age and up
Do you have a car, a scooter, or a bicycle? (in select cities)
The number of a valid driver's license (if delivering by car)
The Social Security Administration assigns a number to you (only in the United States)
Consent to a background investigation.
With DoorDash, you may get paid in the following ways:
$10-$25 per hour, including Delivery amount (depending on the duration, distance, and desirability of the order)
100% of tips
According to the national average, dashers are paid $23 per hour while making deliveries. Actual earnings will vary depending on various factors, including the number of deliveries made, the time of day, the location, and expenses.
Average Dasher payouts during delivery (from when you accept an order until you drop it off) during 90 days are used to compute hourly pay. Compensation from peak pay, tips, and other incentives are included.
2. Uber Eats
Most people are familiar with Uber because of its ride-sharing services. Uber Eats, a meal delivery service, was added to the popular app in 2014.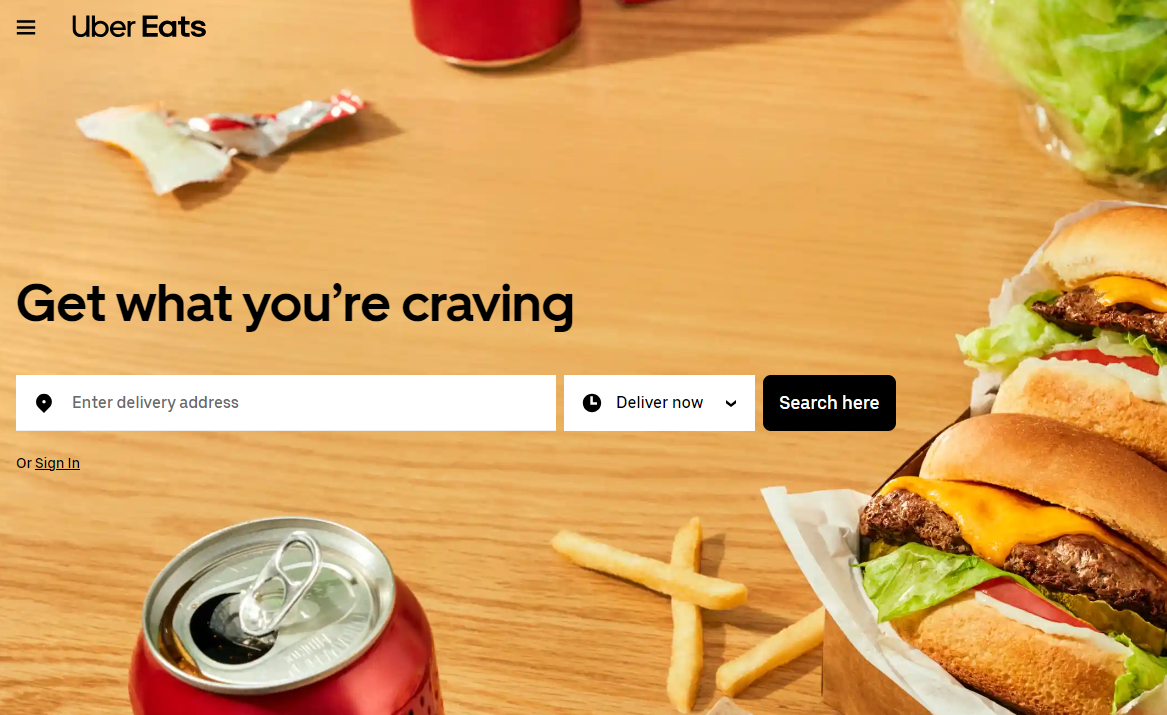 UberEats may be the best option for drivers because of Uber's massive, built-in client base. However, Uber's profitability structure is more complicated than other delivery apps.
Requirements:
Be sure you're at least the legal driving age in your city if you're driving.
You need to have at least one year of experience behind the wheel if you're driving.
Make sure you have a valid driver's license, registration, and insurance if you're driving.
If you plan on biking, you must be at least 18 years old.
If you're bicycling, you'll need a government-issued ID.
Registration and evidence of residency are necessary for several markets.
Please provide background information for a background check.
How much money can you make with Uber Eats?
$8-$15 per hour, plus a flat fee per pickup
Per drop-off, a fixed amount is charged.
The distance between pickup and drop-off points is multiplied by the per-mile rate (not applicable in all cities)
Time spent from arrival at the first restaurant to final drop-off is used to calculate the per-minute fee (not applicable in all cities)
100 percent of suggestions
Surge Zones and Quest Goals are

UberEats

promos that allow you to earn additional money.
3. GrubHub
GrubHub, one of the first meal delivery businesses to enter the market, now has over 115,000 restaurant partners.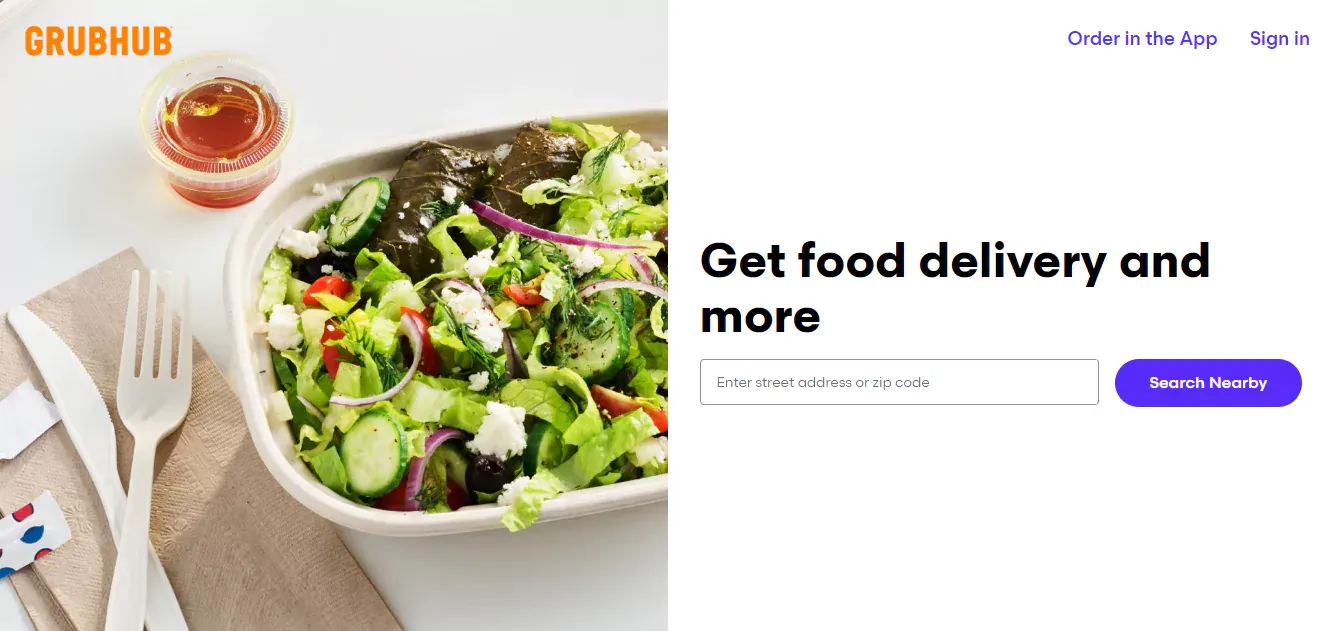 As a driver, you'll get all the information you need with each order, including the pickup location, drop-off location, and total payout plus tip. It is one of the best driver delivery apps in the US.
GrubHub drivers choose when and where they work, but they are restricted to a delivery zone (selected at registration). Some zones may be smaller than others, depending on your location.
As a result, if you spend a lot of time away from home, you may miss out on delivery chances.
Requirements:
19 and up (21 and up in Chicago and Las Vegas)
iOS 11 or above on an iPhone OR Android 5.0 or higher on an Android (must have a data plan)
a checking account with the capacity to make direct deposits
A valid driver's license is required (for at least two years)
Insurance for automobiles (if driving)
Possess a valid state identification card (if riding a bicycle)
How much money can you make with GrubHub?
$12 per hour on average (based on time and mileage)
100 percent of suggestions
Drivers can cash out their profits at any moment with Instant Cash Out.

4. Caviar
Caviar is a high-end meal delivery service owned by DoorDash that operates in over a dozen central metropolitan locations.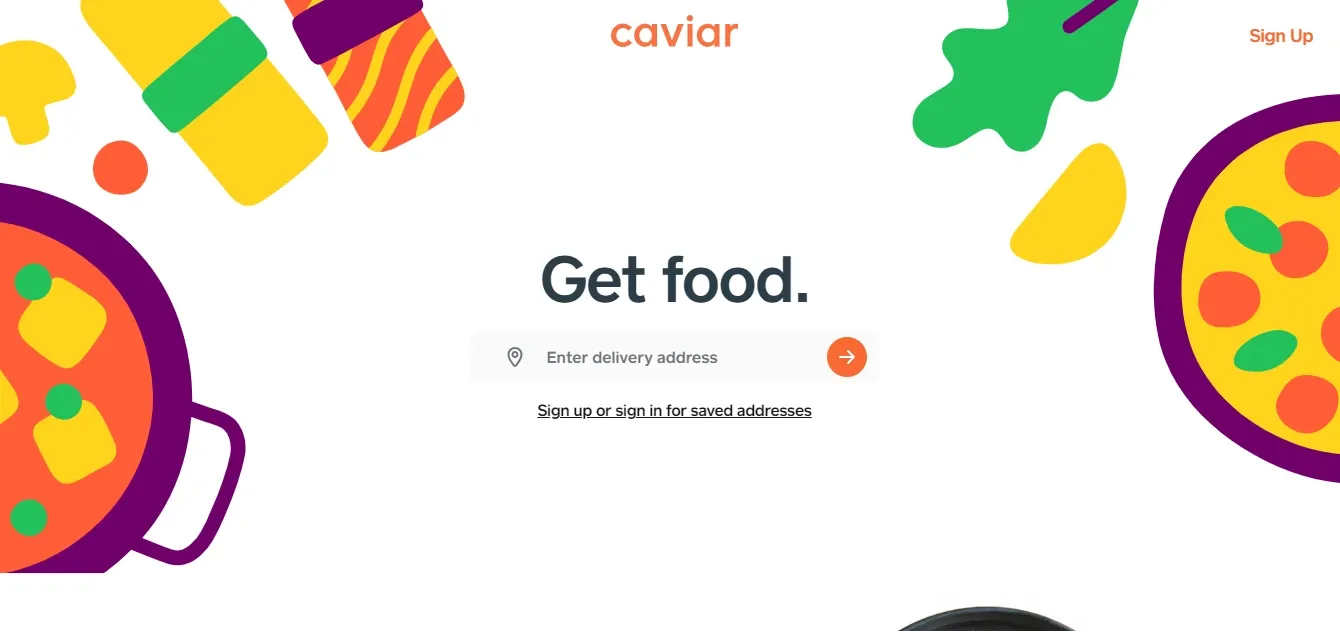 Not only do they keep consumers happy, but their customer service team is also committed to aiding drivers along their journey. This factor makes it one of the best driver delivery apps in the US.
While Caviar drivers can earn up to $25 per hour during peak hours, this is not always the case. Try working in more expensive restaurants to increase your earnings and collect more extensive tips.
If you're interested in driving for Caviar, visit their website to see what areas they currently cover.
Requirements:
18 years old and up
Possess a vehicle (car, truck, bike, scooter, or motorcycle)
Two years of driving experience is required.
Do you have a smartphone?
A background check is required.
Caviar can be used to gain the following:
$10-$25 per hour, plus:
An "effort-based algorithm" takes distance, time, and order size.
100 % tips
With the Cash App, you can get paid right after placing an order.
5. Deliv
Deliv is different from other delivery applications in that it does not prioritize food orders. Instead, they assist local retailers with same-day deliveries.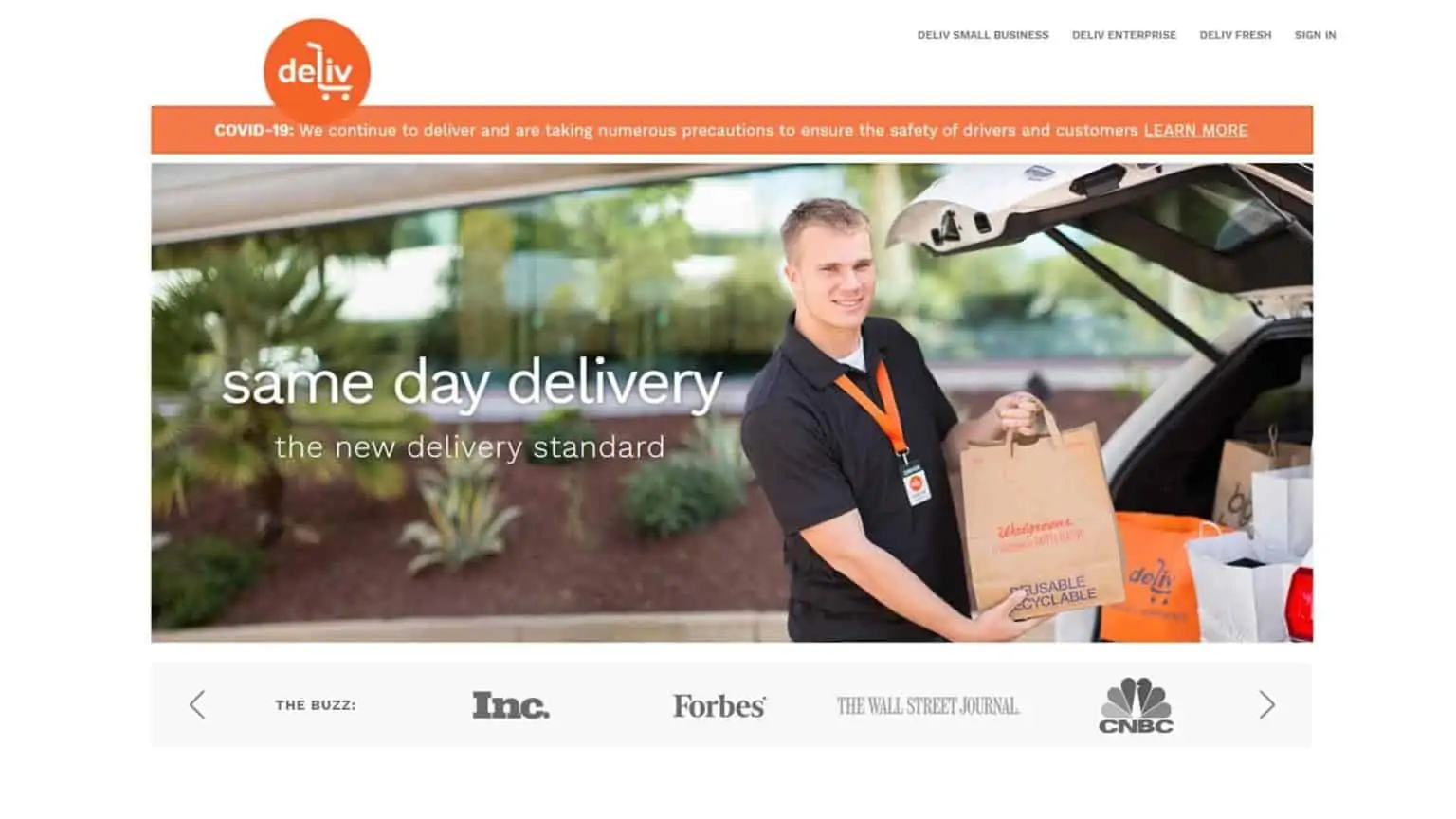 You might transport dog food one day and office supplies the next as a driver. Best Buy, Walgreens, and PetSmart, to mention a few, are among Deliv's partners.
You can plan your hours ahead of time or daily. Furthermore, the majority of deliveries are made within a 15-mile radius.
Requirements:
18 years old and up
Possess a vehicle (2004 or newer)
Data-enabled smartphone
Lifting capacity of up to 50 lbs.
Have a good grasp of the English language.
1+ year(s) of driving experience is required.
Complete a background check
How much money can you make using Deliv:
Up to $22 per hour, plus:
Time spent on a task is rated.
The mileage rate for deliveries
6. Instacart
Instacart is a food delivery service that aims to make grocery shopping more convenient. They strive to be the world's best online grocery delivery service.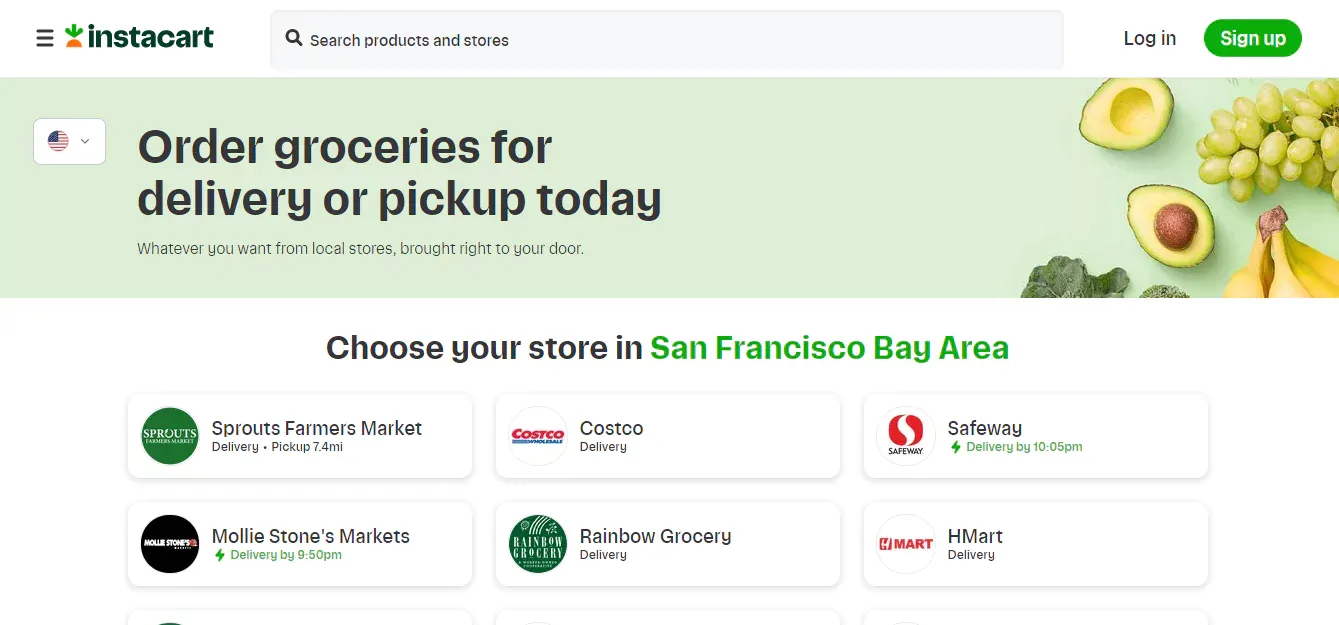 You're in charge of collecting and delivering a client's order as a full-service shopper (Instacart provides the grocery list). You're paid weekly, receive tips, and have the flexibility to work whenever you'd want.
Additionally, you can evaluate the expected earnings before accepting or declining a delivery opportunity.
Requirements:
18 years old and up
To work in the United States, you must be a citizen of the United States.
Vehicle accessibility
Smartphone (iPhone 5 / Android 4.4 or newer) required
Lifting 50 pounds with or without help is a must.
How much money can you make using Instacart?
$7-$20 per hour, which includes:
Percentage of deliveries (if a task involves only delivery)
The cost of each delivery is determined by the number, weight, and kind of items (if a study involves personal shopping)
100% tips
How can a delivery driver earn more money?
To be effective, every delivery driver needs to have the following skills:
Driving
Navigation
Customer service is essential.
Organize your time.
Resolving issues
When it comes to deliveries, these qualities are beneficial. Here are a few more tips to help you increase your earnings:
When feasible, accept large orders.
With each delivery, maintain a professional and polite demeanor.
Work during the lunch/dinner rush and on weekends for more orders.
Drive near places of business where tips are provided most frequently.
For more orders, work near a college town (though tips are usually worse)
Conclusion
Food delivery apps like Uber Eats, DoorDash, and Postmates have exploded in popularity in recent years, resulting in fierce competition for the best drivers.
Apps for food delivery are a two-sided market. In order to meet the needs of hungry app users, these apps must have adequate drivers.
Food delivery has become one of the most popular side hustles in 2022. You choose your own hours, choose the deliveries you want to make, and be paid well for your efforts.
However, with so many delivery applications on the market today, it's difficult to know which one is the most profitable and which one offers the greatest working conditions.
Remember that you don't have to stick to just one delivery service. If you have time on your hands, work on various platforms to increase your income possibilities.
AppsRhino offers the best Tech-driven solutions for Home services, Laundry delivery, Alcohol delivery, Grocery Delivery, On-demand Cannabis, and Taxi Services:
AppsRhino is a mobile app development company powering on-demand mobile apps and business apps for entrepreneurs and enterprises.
Frequently Asked Questions (FAQs)
What are the best delivery driver apps available in the US?
There are several popular delivery driver apps in the US that offer great features and user experiences. Some of the best apps include Uber Eats, DoorDash, Postmates, Grubhub, Instacart, and Amazon Flex.
How do these delivery driver apps work?
Delivery driver apps generally connect drivers with customers who need deliveries. The apps provide information about available orders, including location, items to be delivered, and delivery instructions.
Drivers can choose the orders they want to accept, and the apps provide navigation assistance to the delivery locations. Once the delivery is completed, the driver marks it as finished in the app.
Can anyone become a delivery driver using these apps?
Most delivery driver apps have certain requirements for drivers. These requirements typically include having a valid driver's license, being at least 18 or 21 years old, having a reliable vehicle, and passing a background check.
Some apps may also have additional requirements, such as a certain level of driving experience or specific vehicle insurance coverage.
How do delivery drivers get paid through these apps?
Payment methods can vary between different delivery driver apps. In general, drivers earn money based on the orders they complete.
They may receive a base pay for each delivery, plus additional earnings based on factors like distance, time, and tips.
Can delivery drivers work flexible hours with these apps?
Yes, one of the advantages of working as a delivery driver through these apps is the flexibility in choosing working hours.
Drivers can typically set their own schedules and work as much or as little as they want, depending on their availability and preferences.
Are there any costs involved in using these delivery driver apps?
While signing up and using the apps is generally free for drivers, there may be some costs associated with being a delivery driver.
These costs can include fuel expenses, vehicle maintenance, and insurance coverage. It's important for drivers to consider these expenses when calculating their earnings.
Are there any customer ratings and reviews for delivery drivers on these apps?
Yes, most delivery driver apps have a rating and review system where customers can provide feedback on their delivery experience.
These ratings and reviews can help drivers build a positive reputation and potentially receive more delivery requests.
Can delivery drivers choose which areas they want to work in?
Many delivery driver apps allow drivers to select their preferred delivery areas or zones. This feature enables drivers to focus on specific neighborhoods or areas where they are more familiar or comfortable delivering.
Do these delivery driver apps provide customer support?
Yes, the majority of delivery driver apps offer customer support services for both drivers and customers. These support channels can assist with various issues, such as order inquiries, technical difficulties, or disputes.
Can drivers use multiple delivery driver apps simultaneously?
In some cases, delivery drivers may be able to work with multiple apps simultaneously. However, it's important to review the terms and conditions of each app to ensure compliance with any restrictions or limitations.
Additionally, managing multiple apps concurrently may require careful time management and organization skills.