Introduction
Are you a part of the healthcare industry and want to hit a six? Do you want your services to reach the masses? Do you wish to be a pioneer in the healthcare industry? If your answer to all these questions is YES, we have something for you! Technology is continuously evolving the way we live our lives. It would not be wrong to say that there is an app for everything. Humans have touched the moon, rovers have landed on mars, and people live in the metaverse; humans have truly evolved. The Healthcare industry is nowhere behind. From getting medicines delivered to receiving prescriptions online via healthcare apps, people are investing more in Telemedicine. To substantiate the market's growth, here is a quick fact: The estimated revenue of the healthcare apps industry is $111.1 billion in 2025. The healthcare apps industry is bound to blaze! So, do you want to have an app for your business? Do you want to know about the top healthcare apps that no one knows about and follow their suit? If yes, this blog is your perfect healthcare apps development guide!
What are healthcare apps?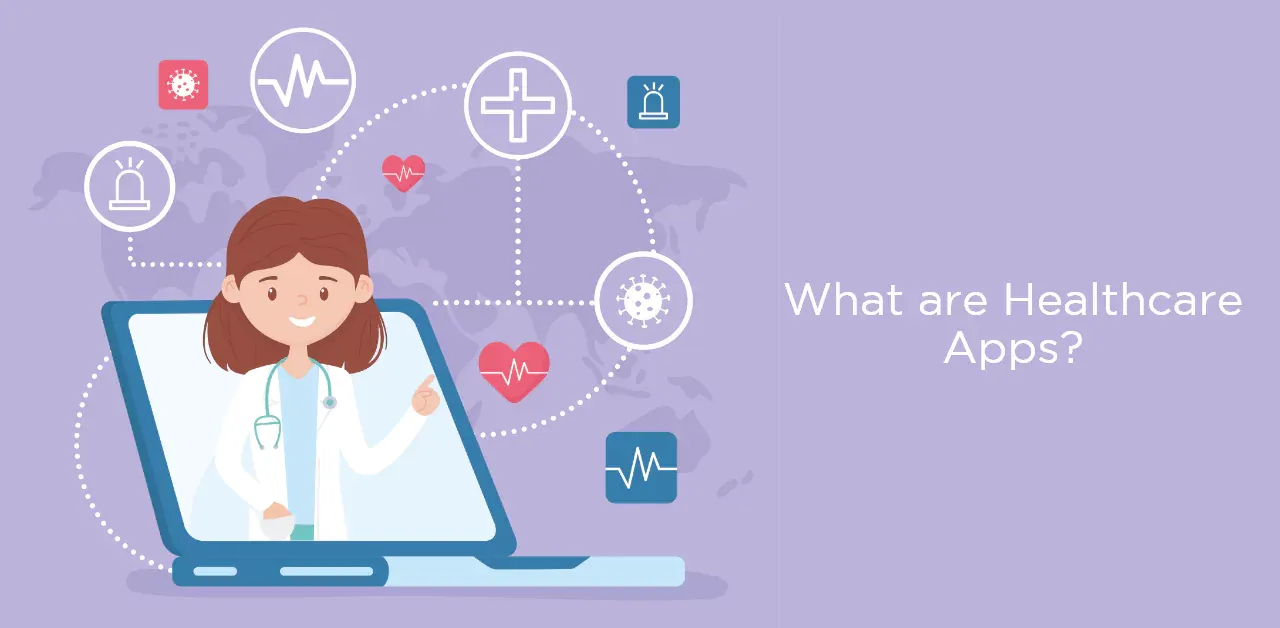 Let's first understand what healthcare apps are and what they do. The FDA defines a healthcare app as mobile software that diagnoses, tracks, or treats disease. Healthcare apps are part of the drive toward mHealth programs in health care since they are accessible to patients at home and on the go. There are numerous healthcare apps available for purchase in app stores. Some are designed to assist people in making healthier choices in their daily lives by providing exercise or nutrition recommendations. Others, such as apps for people with diabetes, automatically send glucose readings to their primary care physicians, enabling doctors and patients to connect from a distance.
What is Telemedicine, and how does it work?
As we discussed, patients need not visit the doctor's clinic when they feel under the weather. All they have to have is a healthcare app installed on their devices. Simply put, through telemedicine services, they can consult a doctor anytime, anywhere, by using technology. Using healthcare apps, patients may discuss underlying issues with physicians of their choice in no time. Speaking of the working of Telemedicine, it is pretty simple. A patient books an appointment via the healthcare apps, the doctor confirms it, and then both parties connect using their preferred way of consultation.
What hardware and software are used for Telemedicine?
Suppose you want to take your healthcare business online and get a healthcare app made. In that case, you must know what hardware and software are required to begin with Telemedicine services. It's no tough row to hoe! You need very basic things to switch to Telemedicine.
Hardware
In many cases, the only hardware needed to implement Telemedicine is laptops, cellphones, and tablets that your clinic and patients already have. You may also need a webcam, a stable Wi-Fi connection, and a workspace.
Software
Videoconferencing is often the first step in Telemedicine. So, it would help if you had reliable video conferencing software. You may also need real-time telemedicine software and a remote patient assessment app. It would help if you had a healthcare app of your own. Healthcare apps are one-stop solutions to all your needs. You won't have to install multiple software if you have a healthcare app intricately designed for your needs. To make healthcare apps for your business, you may contact AppsRhino, a professional app development company.
How do mobile health apps reduce the cost of healthcare?
Mobility boosts many sectors, but healthcare has seen the most significant benefits. Let's dive deeper and learn how healthcare apps development can save you money.
Mobile Reports: Healthcare apps assist in mobilizing patient reports. Doctors can look at it wherever they want, eliminating the need to keep a stack of reports on their tables.
Less Human Resources: Most costs are incurred in allocating resources to monitor and maintain physical patient data and other hospital expenses and revenues. You can save significant time and work once you start employing healthcare apps.
Data Storage: Healthcare apps can create and keep records, so there is no need to store physical data or even have a separate folder on your PCs.
Top 9 Telemedicine services you didn't know about
Since the telemedicine industry is growing by leaps and bounds, it is evident that there are thousands of healthcare apps available. We have compiled the names of some top-class healthcare apps, categorizing them. So, here we list the top 9 telemedicine services you didn't know about:
Lemonaid Primary Care Complete (Top Overall Care)
Lemonaid Primary Care aims to eradicate the need for physical visits to the doctor's clinic or hospital. With Lemonaid Primary Care Complete, patients always see the same doctor. Individual and family plans have a set subscription charge. Services include a one-hour video consultation, unlimited same-day appointments, and unlimited talking and texting with the doctor in between sessions once they sign up. The doctor, via this service, can treat acute diseases like minor accidents and infections and provide continuous care for chronic conditions like high blood pressure and allergies.
Plushcare (Most Affordable)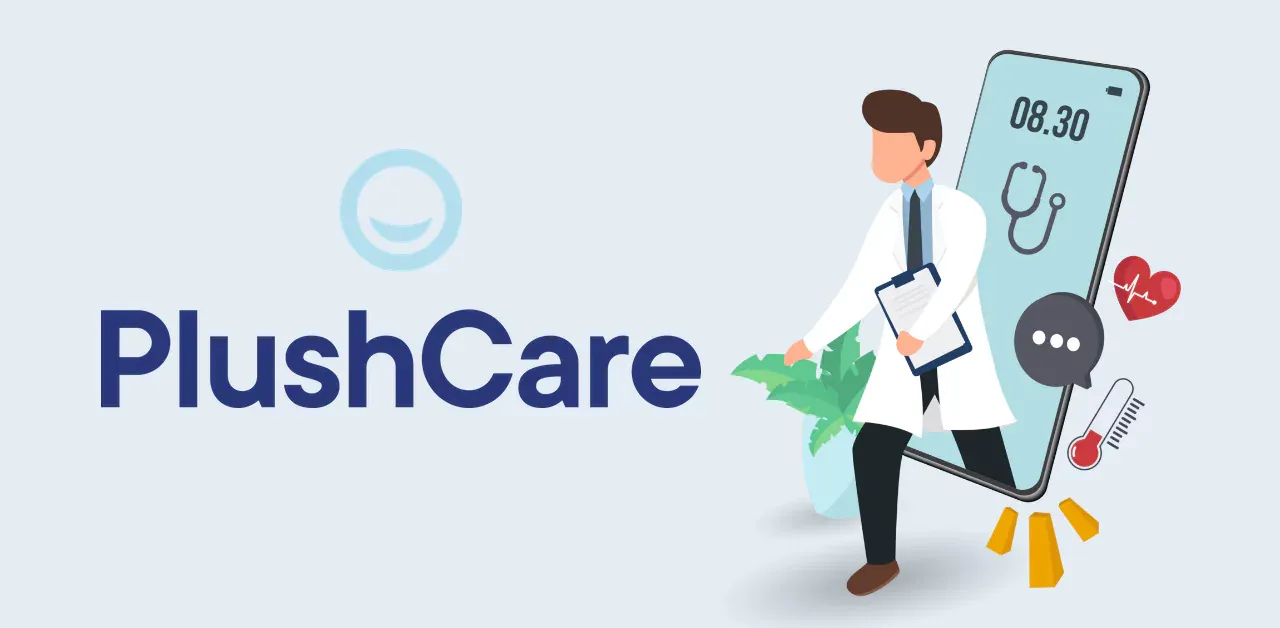 PlushCare collaborates with an existing primary care physician and specialists. Exams are available via appointment to supplement the care one receives in person. PlushCare provides services like urgent care for acute diseases and disorders, assistance with chronic problems such as diabetes and asthma, prescription refills, and STD testing. A PlushCare doctor can also request blood tests and contact the user once the findings are received.
Amwell (Women's Health)
Patients who use Amwell can access on-demand healthcare by selecting an available online doctor. Within minutes, they will have a video consultation with a physician where they can discuss their problem and receive treatment. Amwell specializes in dealing with a range of women's health needs. Amwell's doctors can help patients choose birth control, manage PMS, postpartum depression, and menopause symptoms, and give breastfeeding support.
Anytime Pediatrics (Childcare)
People may get an online doctor for their child with Anytime Pediatrics, which offers pediatric-specific services for children aged birth to 21. It offers online health services 24 hours a day, seven days a week. Anytime Pediatrics connects patients with their primary physician or another on-call, board-certified pediatrician through the mobile app. Anytime Pediatrics' physicians treat various non-emergency diseases in newborns, children, and adolescents via video visits, including allergies, rashes, respiratory ailments, nausea, diarrhea, minor abrasions, and mental health. Pediatric physicians can also give excused absence notes for school.
Hims (Men's healthcare)
Hims is a telemedicine platform created by men for men. It is intended to address common and particular men's health issues such as reproductive and sexual health, mental health, hair loss, and skin care. While Hims does not provide complete health care, it is a fantastic place to start if male-focused treatment is required. Users must set up an account with a medical history and respond to questions about their health and lifestyle. Hims will put them in touch with a licensed physician who can answer their questions and give treatment recommendations. Hims can deliver medicines for concerns such as erectile dysfunction or hair loss to their door in discreet packaging for free
BetterHelp (Therapy)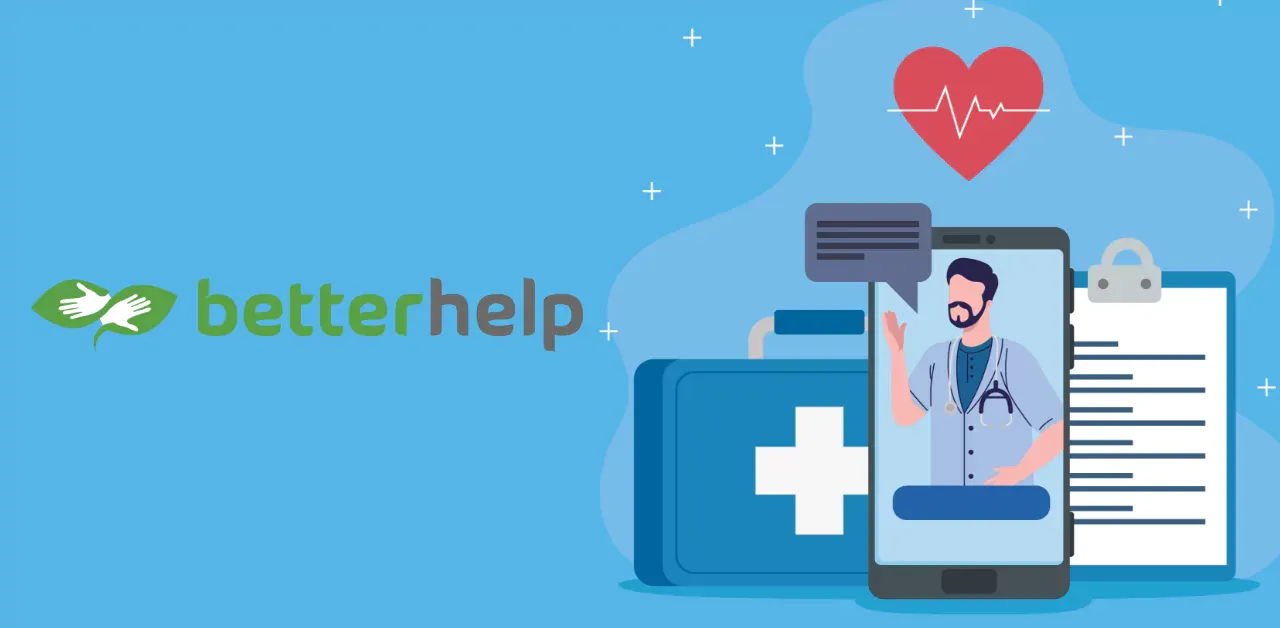 BetterHelp helps people suffering from common mental health concerns such as anxiety, depression, eating disorders, addiction, low self-esteem, and grieving. BetterHelp connects clients with therapists from their database of credentialed mental health providers. Psychologists, certified professional counselors, licensed clinical social workers, and marriage and family therapists are among the providers.
JustAnswer (Healthcare queries)
The internet may give a plethora of information on almost any issue, including healthcare and medical advice. Still, it can be hard to determine which answers are trustworthy. JustAnswer aims to alleviate these worries by providing quick on-demand access to trusted internet doctors. JustAnswer is a subscription-based website that allows one to ask experts in various fields, including medicine and healthcare, unlimited questions. Experts are adequately vetted and will connect by phone, text message, or live chat to accurately and comprehensively answer queries. If necessary, JustAnswer allows users to upload papers and photographs.
LiveHealth Online (Custom treatment plans)
Users can choose their doctors through LiveHealth Online. After a user signs up, they'll be able to discover who is available in their state and request a video consultation. The app usually connects them with their doctor within a few minutes. Doctors are accessible for appointments 24 hours a day, seven days a week. LiveHealth offers allergy appointments, where patients can devise a treatment plan and, if necessary, acquire a prescription.
Teladoc (Nonurgent care)
Teladoc was one of the USA's first telemedicine services. Physicians and patients have consistently given the company excellent marks. Teladoc's team can assist users by linking them to their preferred in-network lab or facility. The healthcare expert reviews the patient's results before uploading them to their account. Patients may use Teladoc for various medical difficulties, including pediatric services, non-emergency medical issues, dermatological conditions, mental health consultations, sexual health consultations, and so on.
Is Healthcare app development a boon?
Now that we have gone through almost all the nooks and corners of healthcare apps and telemedicine services, you must be wondering if it's worth it. Let's take it step-by-step. Shall we? You know what healthcare apps are and how they save clinics and hospitals tons of money and resources. You also are aware of telemedicine services, their work, and why people prefer using them. Healthcare apps development is challenging, but with the proper planning, you can get one in no time! What do you need to make the right plan? A reference of some famous healthcare apps (We have given you a list of 9 apps) and a professional app development company. AppsRhino is an experienced and professional app development company that provides the best services at affordable prices. Healthcare apps development can be made simpler if you have the right companion. We are just a call away! Contact us today!