Metaphors have been around for quite a few times. It has shaped the way we think about things around us. If you are here, that means you have heard of a metaphor viz., Cloud computing.
Cloud computing has become a popular term. It is another way of saying that your data will be safely stored somewhere on a server. We tout servers metaphorically as the cloud.
Cloud computing provides many services that are helpful for businesses and customers. SaaS apps are one best example of services that cloud computing provides. And our focus will be on SaaS apps in this article.
Wouldn't it be relaxing if you could store our data, and no blue screen error could destroy it?
What if you do not have to worry about updates of your software application?
What if you do not need to pay for every functionality of an app you use?
All this is possible with a SaaS app. But, what are SaaS apps exactly? Well, they are the answers to all the problems that we have discussed.
SaaS apps are cloud-based services. A cloud service provider hosts an app for any third-party software provider. Subscribers can avail of the functionality of the application through the internet. In many cases, the cloud service provider is the software provider.
SaaS means 'Software as a service' and is one of the many cloud computing services. SaaS, PaaS, IaaS, DaaS, etc., are the different forms of cloud computing services. SaaS is the best service as it provides multiple benefits over others.
SaaS apps have millions of users. Its convenient and hassle-free services make it the first among equals. The host company manages all your data, which you can access easily.
Let's Dive Deep into concept
You do not need to worry about hardware or software management with SaaS apps. All you need is a compatible browser and computer with minimum hardware requirements. The hardware requirement could be as low as the windows 7 operating system, 2GB RAM, and 2GHz processor.
SaaS apps are managed entirely by the service provider. They do everything like managing access, security, and performance for the application. You only need an internet connection to access your application.
All the users of SaaS apps share the same infrastructure and codebase. The service provider maintains and allows the users to enjoy every new update simultaneously. It helps to do away with the compatibility issues. It also helps save time as users need not invest time maintaining different sets of codes for other versions.
The SaaS model protects your privacy as data related to different users are segregated. SaaS apps are easily customizable. You can choose the specific features that fit your business needs. And amazingly, the customization doesn't affect the shared infrastructure. You will get needed customizations through updates that are specific to users.
Features of SaaS apps
Like a bank, SaaS apps are multi-tenant applications. Different users share the same code base and infrastructure for one kind of software in this model.
SaaS apps are customizable according to the needs of a software company. You can use the features of your choice, and you need to pay only for those features.
You need to pay a subscription amount for the use of the Software.
You can access your application from any device. Operating system compatibility is not an issue as it runs on every OS.
You will have access to tools that help you analyze data.
Some popular SaaS applications
Let's look into some popular SaaS applications
Salesforce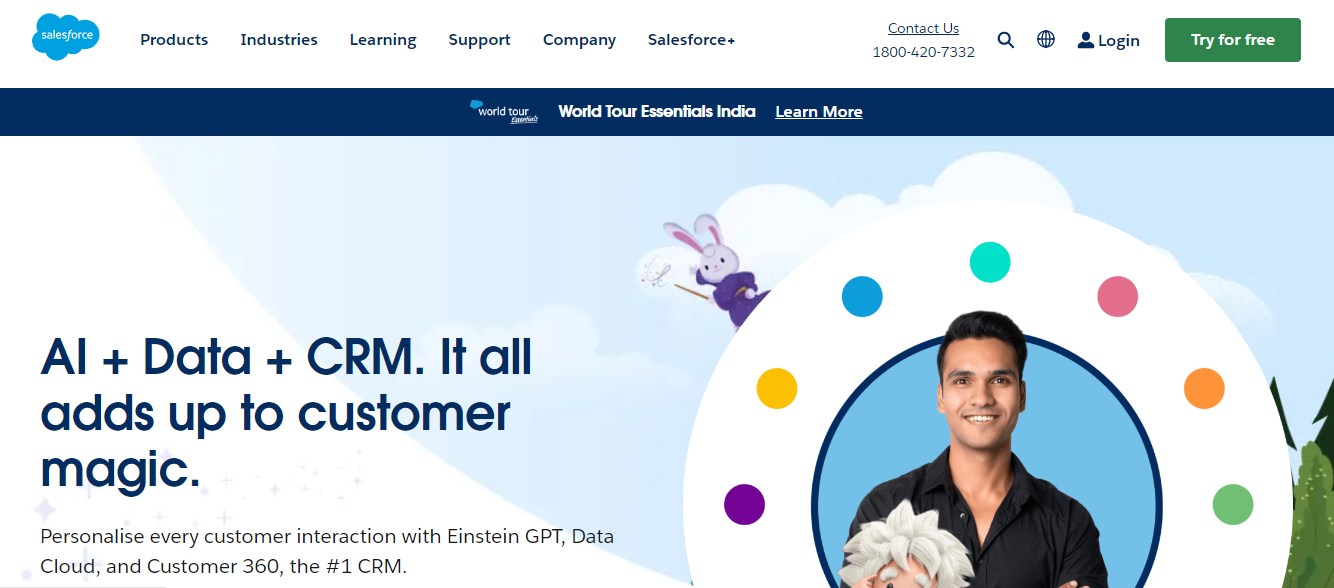 Salesforce is a big name in the CRM industry that provides cloud-based customer relationship management tools. It helps you connect marketing, IT, sales, and commerce teams to achieve the best customer satisfaction.
What is the usage of this SaaS app?
It helps you bring more lead with personalized marketing
Helps you understand customers by analyzing data
Provides faster response channel for customer support
Provides an AI called einstein that helps make decisions
It helps customers create apps with reusable low-code components
With the motto of doing good globally, this SaaS app helps you achieve more sales and engagement with your customers.
Slack
It is a wonderful company that rose from ashes like a Phoenix. This company helps different teams to collaborate on a shared p[latform. Its success is based on its humble beginning that started with word-of-mouth marketing. With over eight million users, this SaaS application has shown unexpected growth.
What does slack do?
With 2500 apps in the store, they help teams, information, and tools come together. It works with a team of developers and makes applications that help streamline work for businesses. It has a presence in over 150+ countries.
Its app directory gives access to loads of apps that can help your teams be more effective.
Zoom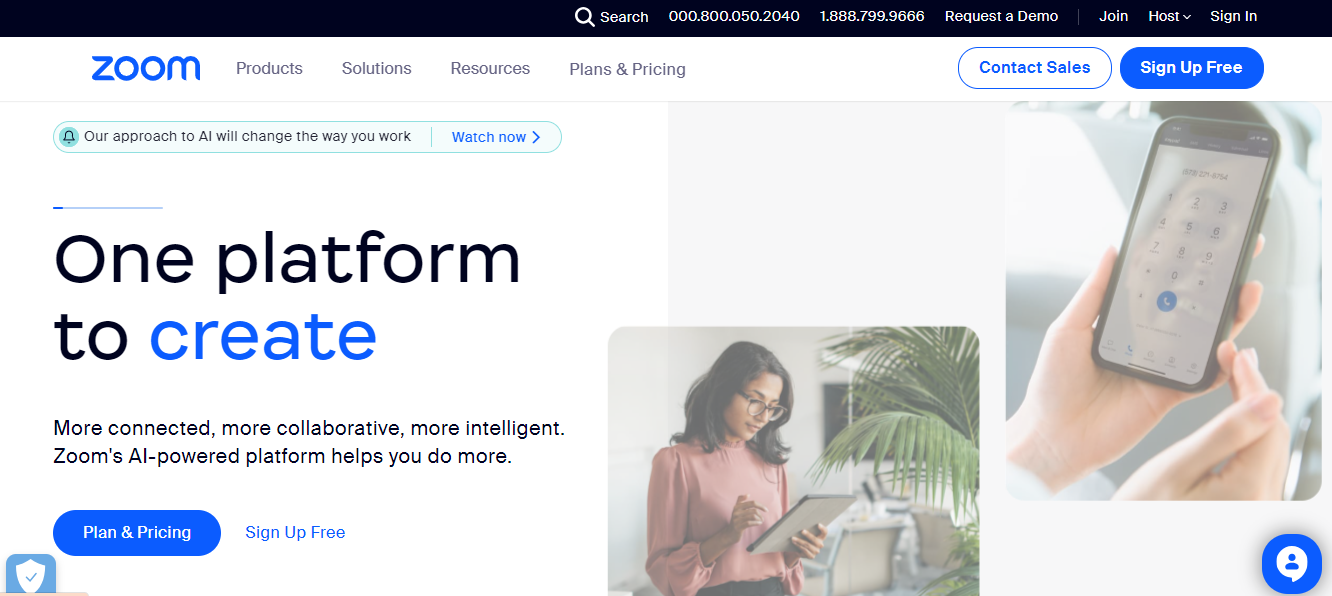 It is a cloud-based application that specializes in video telephony and online chat services. A former Cisco executive Eric Yuan founded the company in 2011. The freeware was launched in 2013 which came in vogue during the pandemic. It allowed millions of people to connect and communicate.
With business meetings and online classes, the SaaS app saw a record jump in its user base. The software provides services like teleconferencing, distance education, and social networking. The cloud solution allows features such as video recording and screen sharing; it helps users experience an office environment.
LogMeIn
It is also a collaboration tool that provides SaaS-based services. This SaaS-based app has everything from remote access facilities to IT management tools. You can use the services to get direct access to someone's computer.
It is one of the top ten SaaS companies in the world. It was started in the year 2003 and recorded a revenue of $1.2 billion in 2017. It provides services in three main areas. UCC services (Unified communications and collaborations services) like GoToMeeting are used to host meetings, desktop sharing, and video conferencing.
Other services include engagement and support products. LogMeIn Rescue is one example of such a product. With so many solutions like LastPass and LogMeIn Hamachi, the software company also covers identity and access management services.
LinkedIn
LinkedIn is a SaaS-based app that is a subsidiary of Microsoft. It is heaven for people looking for job opportunities. Microsoft acquired the company in 2016 and worked as a job hunt platform. LinkedIn helps people share content and acts as a digital marketing tool for many people.
Different companies post jobs and get in touch with their prospective employees through the platform. It can be used to organize events, post articles, and a lot more.
Adobe Creative Cloud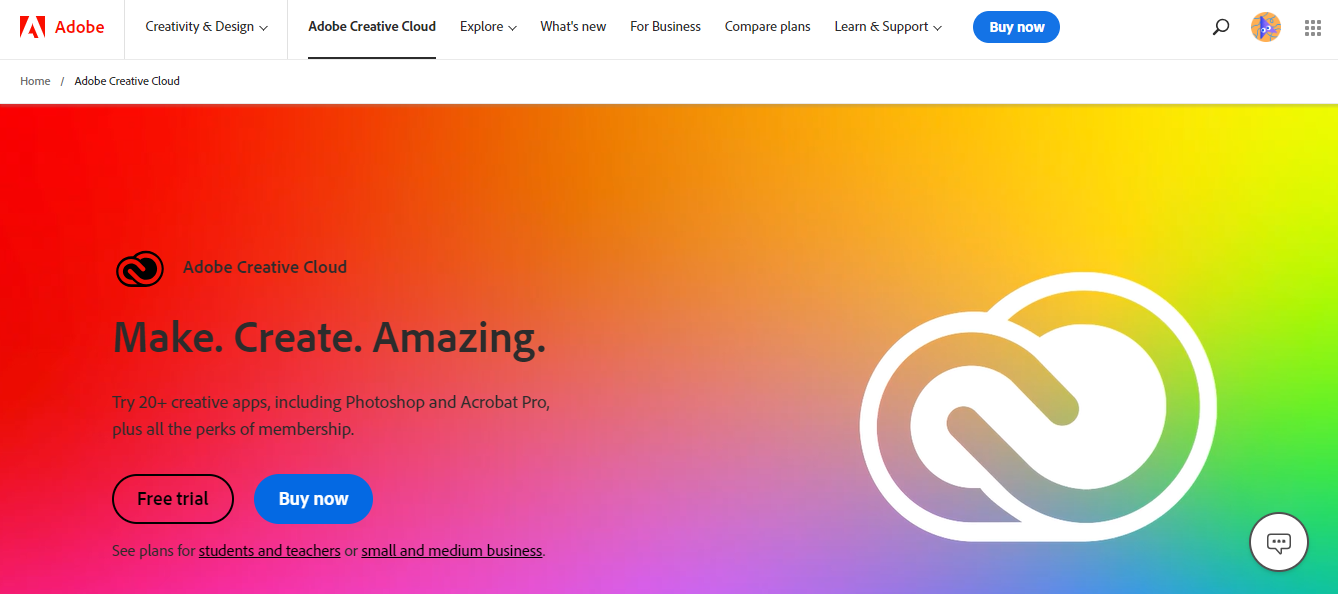 Adobe used to offer perpetual software licenses for individual products. With the advent of cloud computing, SaaS apps have become very common. Following the trend, Adobe Creative Cloud now offers cloud-based solutions. It provides software used in video editing, photography, graphic design, etc. and some other cloud-based services.
The SaaS-based service from Adobe was first announced in 2011, followed by the release of another version in the following year. Adobe has Creative cloud subscriptions for individuals of different types of businesses and schools.
Pros of SaaS Apps
Cost-effectiveness
Initially, no one fancies investing a lot of money in IT infrastructure. To have your self-hosting infrastructure is very expensive and can cost you an arm and a leg. SaaS apps are a good alternative, as you only need to pay subscription fees to avail of the services you need.
Reachability
SaaS apps are accessible to anyone with a browser. So if your business provides software using the SaaS model, it is an advantage for you.
Less time and resources
SaaS apps provide a fascinating alternative to traditional software installation methods. It does not ask for any hardware installation. You will save tons of time and resources that you will pool somewhere else.
Integration
Cloud is the home to SaaS apps that enable service integration. The hopeless traditional method requires a new set of servers altogether, which is costly. With SaaS apps, you can customize services according to your needs.
AppsRhino offers the best Tech-driven solutions for Home services, Laundry delivery, Alcohol delivery, Grocery Delivery, Food Delivery, and Taxi Services:
Cons of SaaS Apps
Cost-effectiveness
In the long term, other issues will consume your resources. If you need to scale up your business, you may need to pay a higher price for upgrading the hosting service.
Server Outages
The eventuality of a server infrastructure outage is inevitable. And if the outage happens for a prolonged period than usual, then it could cost you a fortune.
Internet outage is another concern. You can only access SaaS apps if you have an internet connection. In case of an internet outage, it could be hard for you to manage.
Security Concerns
Security is a vital aspect of an application. In case of a security breach with the cloud service provider, your data will be at risk.
Outsourcing security is a tricky game. It may cost you a lot of money as the web is vulnerable to cyber-attacks.
Performance Related Issues
It could be a real issue if you do not have a compatible browser. Different SaaS apps require a definite version of the browser. If you are on a lower version of the browser, you will face issues with software access.
Types of Businesses Around SaaS Apps
Research shows that SaaS apps are here to stay and rule the world. It is expected to grow to a $272.49 billion industry in 2021. With growth prospects and cost-effective methods, the industry will flourish exponentially.
There are two types of main categories of SaaS apps based business models that are popular in the market. Low-touch SaaS and High-touch SaaS companies work on different customer bases. Low-touch SaaS focuses on individual customers whereas, High-touch SaaS focuses on enterprise-level customers.
Low-touch SaaS businesses
Low-touch businesses provide SaaS apps that are easy to use. The prospect users are targeted through free trials. Businesses generally provide a free version of the SaaS apps to increase their user base. Once users are accustomed to the free version, they upgrade it to a subscription version.
High-touch SaaS businesses
It is an enterprise-based model that focuses on enterprise-level sales. The SaaS apps are designed to meet the needs of enterprise customers. Its marketing strategy is generally opposite to the Low-touch business model.
Conclusion
SaaS apps are the future that has promising growth potential. With the rapid growth of internet infrastructure worldwide, SaaS apps provide a better alternative to traditional methods. It helps reduce initial expenses and helps people choose according to their needs.
Many successful businesses are running on this model. SaaS apps like Salesforce, Slack, and LinkedIn have changed how we think about the business or individual experience. These applications, however, come with some negatives that attribute to amateur infrastructure around the business model. SaaS apps are a step towards cloud-based services that help businesses be more productive with a tinge of contingency.
If you are also looking to build Saas Based apps or use on-demand Saas apps then contact AppsRhino to get started instantly. AppsRhino has delivered multiple Saas based solution to clients across the globe.
Frequently Asked Questions
What is a SAAS app?
A SAAS (Software as a Service) app is a software application that is delivered over the internet on a subscription basis. Instead of purchasing and installing the software on individual computers, users can access the app through a web browser, eliminating the need for local installations and maintenance.
How do SAAS apps differ from traditional software?
Traditional software is typically installed on individual computers or servers, requiring users to manage updates, security patches, and infrastructure. SAAS apps, on the other hand, are centrally hosted and managed by the provider, allowing users to access the app anytime and from any device with an internet connection.
What are the advantages of using SAAS apps?
SAAS apps offer several advantages, including cost savings since there is no need to purchase and maintain hardware or software licenses. They also provide flexibility and scalability, as users can easily adjust their subscription plans based on their needs. SAAS apps often have regular updates and enhancements, ensuring users have access to the latest features without additional effort.
Are SAAS apps secure?
SAAS providers prioritize security and invest in robust measures to protect user data. They employ encryption, secure authentication, and regular backups to safeguard information. However, it's essential for users to choose reputable and trusted SAAS providers and follow best practices such as using strong passwords and being cautious with sharing sensitive information.
Can SAAS apps integrate with other systems?
Yes, many SAAS apps offer integration capabilities with other software systems. They often provide APIs (Application Programming Interfaces) or connectors that allow data to be shared between different applications, enabling seamless workflows and data synchronization.
How is data stored in SAAS apps?
SAAS apps store user data in secure and centralized databases or cloud storage. Providers adhere to data protection regulations and implement measures to prevent unauthorized access, data loss, or breaches. Users typically have control over their data and can manage privacy settings according to their preferences.
How is customer support handled for SAAS apps?
SAAS providers usually offer customer support through various channels, such as email, live chat, or phone. They have dedicated support teams to assist users with technical issues, provide training, and address any concerns or questions that may arise during the usage of the SAAS app.
Can SAAS apps be accessed offline?
In general, SAAS apps require an internet connection to access and use. However, some SAAS apps offer offline capabilities, allowing users to work offline and sync their data back to the cloud once an internet connection is available.
What happens if I cancel my SAAS app subscription?
If you cancel your SAAS app subscription, you will typically lose access to the app and its features once the subscription period ends. Some SAAS providers may offer a grace period or the ability to export your data before terminating the subscription.
How do I choose the right SAAS app for my needs?
To choose the right SAAS app, consider factors such as your specific requirements, budget, user reviews, and the reputation of the provider. It's advisable to take advantage of free trials or demos to evaluate the app's functionality and suitability for your business or personal use.