In today's busy world, people rarely have the time to visit stores and buy their products. With social distancing and safety protocols to be followed, customers prefer to order products online rather than physically going to the stores. All the industries are now investing in building their apps and shifting their business online. One such industry is the alcohol industry which saw a massive surge in online demand during the pandemic. Lack of online alcohol delivery platforms or such platforms being numbered further aggravated the problem in many countries. This has made a case for more and more businesses to look for an online delivery app or platform to tackle such situations in the future. The on-demand alcohol delivery apps are consumer-friendly; they are easy to use and convenient for consumers to order their drinks, sit at their homes, during parties, or even while chilling with their friends. The on-demand alcohol delivery apps are becoming popular, and there are still a lot of scopes and a vast market that they can cater to. To know how the alcohol delivery apps are created and how they have benefited the online alcohol market to grow, let us take a look at the article.
How to build an on-demand online alcohol delivery app?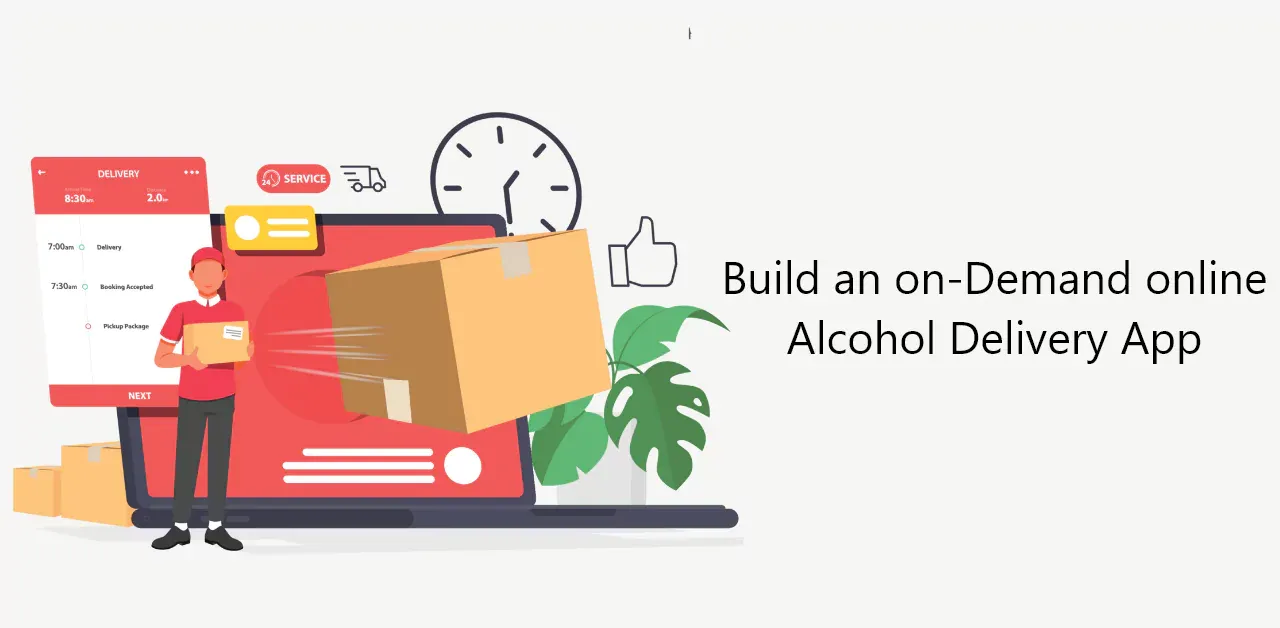 To build an on-demand alcohol delivery app that is user-friendly, easy to use, and attracts customer attention, follows the below-mentioned steps:
Plan the concept of your app
To create your alcohol delivery app, the first step in the direction is to sketch out your idea of how you want the app to be, its design, and its layout. Also, list the functions and features you want to incorporate into it.
Create a wireframe
Your alcohol delivery app must be such that it provides the users with a refined and seamless smooth and effortless experience. To make a successful and easily accessible app, you must ensure that the users can accept and profit from its functionalities. It must essentially be dynamic and user-friendly. Wireframes help in effortlessly building up the app design and evaluating the complete process. While designing wireframes, device-specific designs can also be considered to make the app more suitable for different devices.
Hire the right alcohol delivery companies
You'll need technical support and assistance to put your thoughts and visions about the app into action. A team of app developers will help you achieve your objectives in time. They will help in doing away with confusion related to the app's development.
Select the right monetization model
To generate more revenue and to have a profitable business in the field, you must keep the business model in mind to make more money. Prepare your commission scheme, attract the targeted audience through promotions and advertisements, compel buyers to switch to premium accounts to boost revenue by offering free shipping, no delivery charges, giving them perks, and much more.
Test the app
Testing is an essential step while creating your app. It assures you about the quality of your app. It ensures that the application is stable, functional, and secure for the users. To ensure that the app is working well, prepare a Q&A survey test to check the app's functioning. Test all the cases by covering all the elements that the app is designed to offer.
Benefits of on-demand alcohol delivery apps
Contactless orders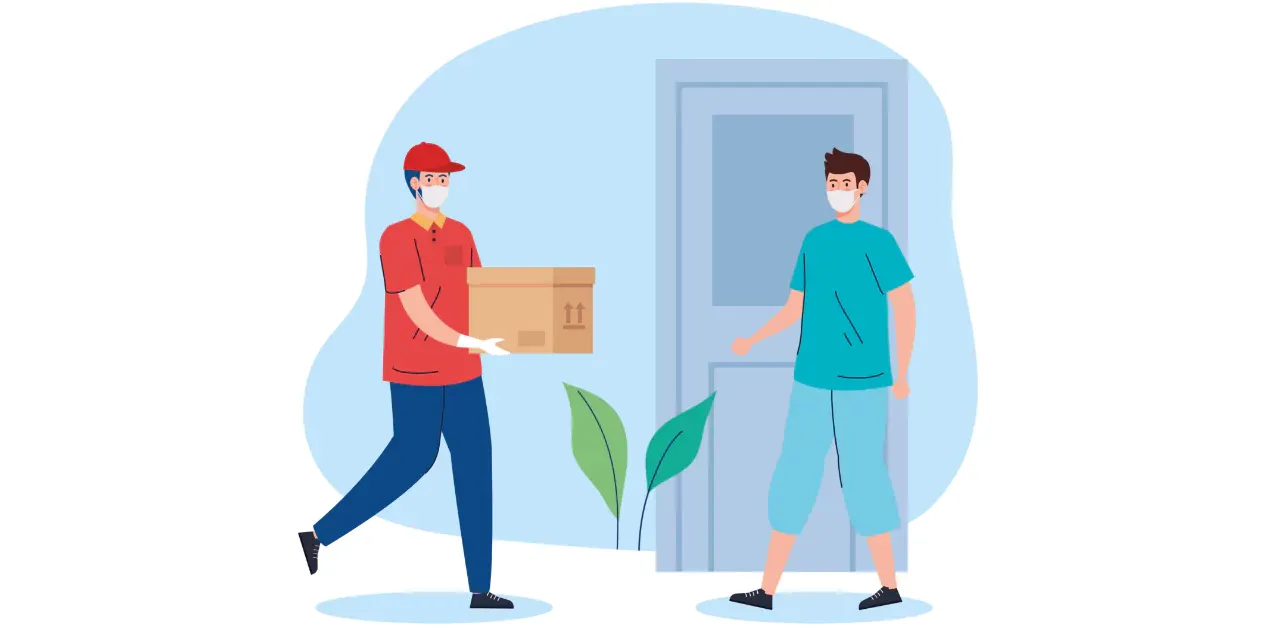 Personal hygiene and social distancing have become the norms after COVID-19. It forced everyone to work from home, study from home, and most essentially stay at home. Restrictions were also put on buying items of daily needs. This has changed everyone's life completely. Customers are now relying heavily on technology and access to the internet to order their drinks and groceries. Ordering online is fast and convenient. Contactless orders make it safe and hygienic for customers as well.
Global access to markets and customers
By endorsing the drinks online, companies can deliver liquor globally without the time and spatial restrictions. They do not have to restrict themselves to providing drinks locally. Still, They can expand their sales and broaden their customer market further. This would also facilitate drinks delivery 24 hours a day and on all seven days a week. Customers would be benefitted from not having to think about the weekends or shop timings and can enjoy their drinks anytime. A customized and personalized schedule would help the businesses function across the year and increase their sales and demands.
Convenient and easy payments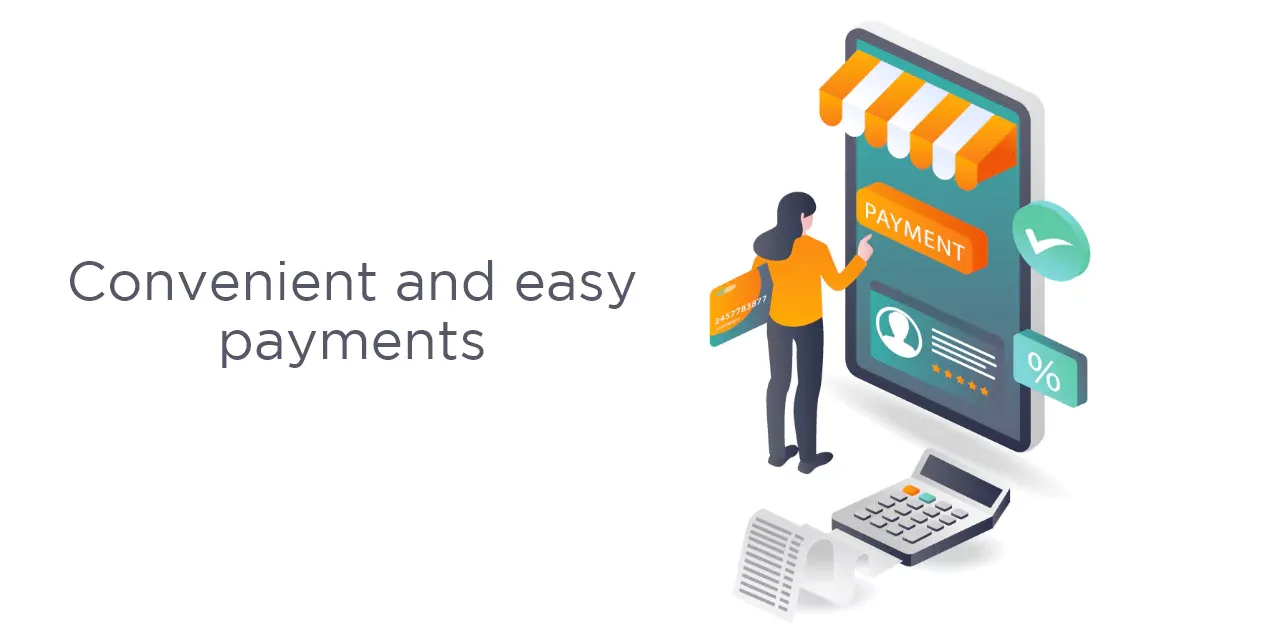 While ordering drinks online, customers have the flexibility and the option to make payments comfortably. Payments are not merely restricted to cash and card transfers but can be made online as well. This makes it easy for customers, and they do not have to worry about having cash all the time. Online ordering allows cashless transactions and keeps track of the transactions as well.
Saves customers time
The most important and perhaps the most beneficial thing about online alcohol delivery apps is that they save customers time traveling to the store, standing in queues, waiting for their drinks to come, and then returning to their homes. With online deliveries, customers can save their traveling time, and at the same time, there is no loss of sales or profits for the sellers themselves.
Better analysis and ROI
With customers ordering their drinks online, sellers can keep track of customers' orders and preferences. They can have an analytics section where everything from sales, orders, vendors, brands, and much more information can be saved together and used for future references. Companies can prepare graphs and analyze them to compare their business statistics and work on the gaps to improve their share of the market and customer base.
Stock and inventory management
The online system of ordering liquor self updates the inventory and stock. This reduces manual labor and helps in automatically updating the supply of liquor. This helps efficiently manage the stock and updates all the information about the stock of drinks available in the online store. It reduces the dependence on human labor and automates the process efficiently.
Effortless promotions
Customers are driven towards online stores as they offer massive discounts, promos, coupons, and offers. This attracts a lot of customer traffic and increases sales, thus leading to higher profits. The occasional deals and promo codes help liquor businesses earn higher profits and expand their customer base.
Improved customer service
On-demand liquor stores do one-way transactions of providing drinks to customers and collect their feedback and complaints to improve their services and perform better than their rivals. They keep their customers informed by providing regular notifications and checking customer queries, responding to them at the earliest possible time.
Takeaway and delivery options
The alcohol delivery apps are beneficial in the sense that they allow users to browse through products online and order them using their phones while providing them with an option to collect their drinks from the store if they wish not to get them delivered to their homes. The customers can also get their drinks delivered online. The customers can select their preferred date and time to get their drinks picked, packed, and delivered on time.
Conclusion
Modernization has led to a change in the business models of many industries. The liquor industry has also witnessed numerous changes over time. One major shift, even after catering to such a large audience, is that the industry moves from offline markets to online platforms to reach out to more people at different locations and expand their sales even further. The online market is still to be tapped, and there is great potential in the alcohol industry to grow in online trading. The segment of on-demand liquor delivery is emerging as a unique selling proposition. If you want to enjoy its benefits, then there is no better chance than now. AppsRhino is a market leader in delivering alcohol delivery apps before time, with superb build quality and within budget. If you want to also build an Alcohol Delivery App, contact us now!