Assume it's late at night, and you're having a good time with your friends and family when you realize you've run out of your favourite bottle of whiskey, wine, or beer. So, what are you going to do? In between the gatherings, would you rush to your nearest or even farthest liquor store to replenish your stock and leave the party?
Well, you would not if you had an alcohol delivery app.
There is an app for everything in today's technologically advanced world. Everything from booking a cab to ordering your favourite food or even delivering your parcel from one location to another can be accomplished with a few taps. So why not have a liquor delivery app as well?
Summary
The alcohol industry is a difficult one. Many current trends pose significant challenges to the beer, wine, and spirits industries as we approach 2022.
The changes that are taking place do not only affect those in the United States. In fact, challenges can be found in every corner of the globe. In fact, the European alcohol industry and the population's attitude toward consuming alcoholic beverages are currently exerting a significant influence on how business is conducted in the United States.
Off lately Alcohol delivery apps have become a great option for the retailers. An alcohol delivery app provides transparency, access to a larger customer base and increased sales for the retailers.
For the customer an alcohol delivery app means getting their favorite drink at the doorstep. There are literally almost no drawbacks to having an alcohol delivery app for any stakeholder. But business owners and entrepreneurs generally face problems during app development.
Some of these problems are generic in nature while some are specific to the alcohol delivery app. These are listed below:
Customers want ethical Brands
Growing competition
Managing Regulations
Curating a good Digital Marketing strategy
Moderation and smaller portions
Advantages of an Online Alcohol Delivery App
Customers:
Allows customers to refill their favourite brands and bottles easily.

There is no need to leave the house. Choose the store of your choice and order your favourite drink as soon as possible.

There are numerous options to choose from.

Allows them to take advantage of numerous discounts and offers to help them save a significant amount of money on their expenses.

Order drinks whenever and wherever you want, which is not possible in offline mode.

There is no need to stand in line and wait for your turn, saving you a lot of time.

Pay as you please, whether online or by check.
Business:
Profits will be maximized with potential and a repeating customer base.

Increase your revenue by taking advantage of these apps' excellent set of features.

To increase sales, manage and attract more customers.

Efficient stock management, resulting in less manual labour.

Provides a higher return on investment.

Allows for cashless transactions while also tracking daily transactions.
Why Should You Invest in the Development of an Alcohol Delivery App?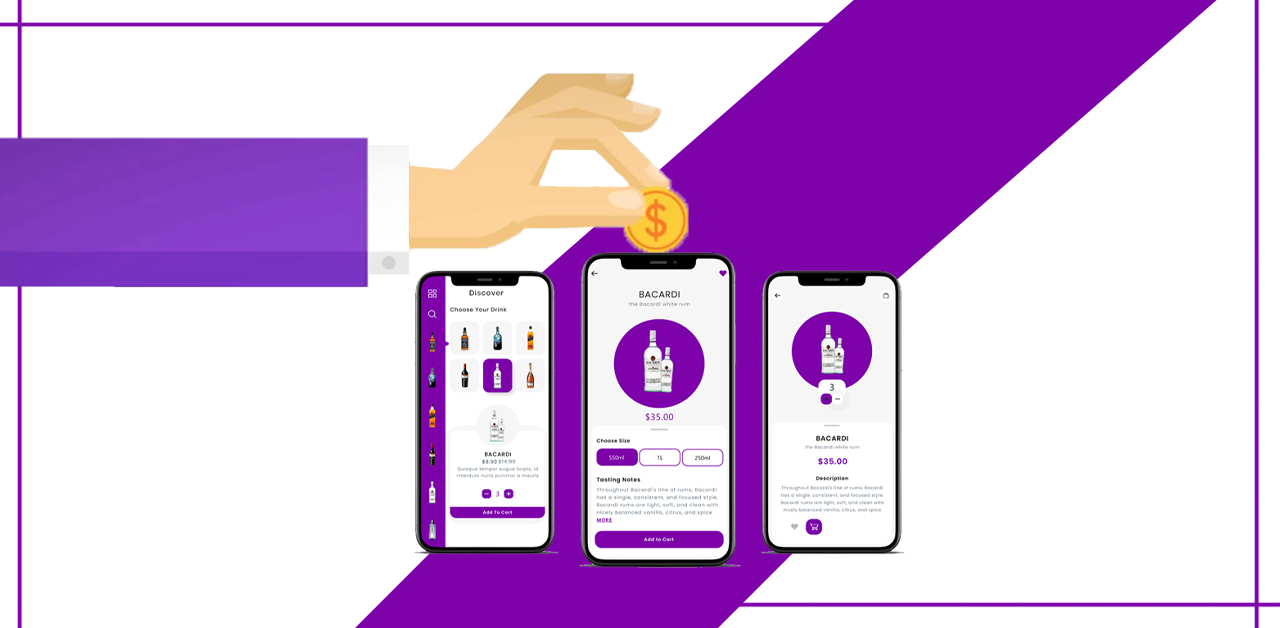 In 2017, the global alcoholic beverage market was valued at $1,439 billion. This is expected to grow to $1,684 billion by 2025, with a CAGR of 2.0 percent from 2018 to 2025. This expansion is primarily driven by an increase in the global young-adult demographic and consumer demand for premium products.
The same factors have contributed to a significant increase in the Indian alcohol market. The Indian Made Foreign Liquor (IMFL) segment is expected to be worth more than INR 3,000 billion by the end of 2026, with a CAGR of 5.2 percent.
According to the statistics presented above, India is an ideal market for generating high revenue growth for alcohol. As a result, the on-demand alcohol delivery app model has proven to be a highly profitable venture.
The main characteristics of an online alcohol delivery app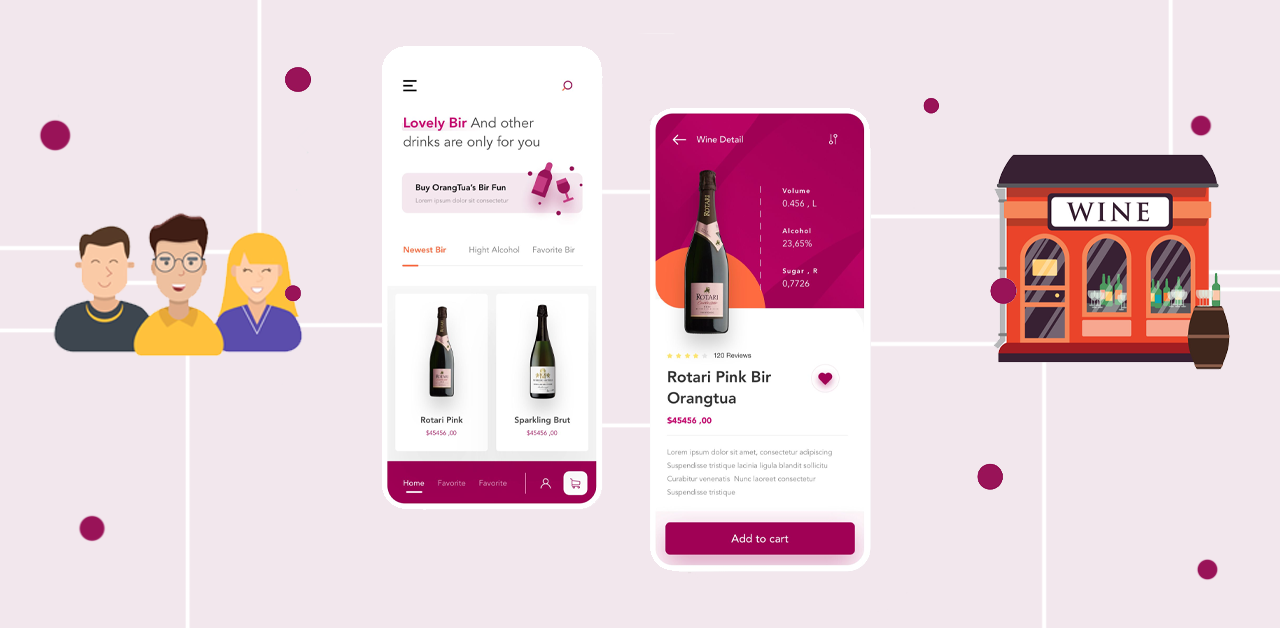 App for Customers:
Login: By simply registering for the app, you can find high-quality drinks and great deals on them.

Listing: Customers can view all listed drinks from the nearby shops after registering. View the price and learn more about the drinks.

Apply filters: Customers can use filters in the app to make purchases more manageable. The filters provide various liquor categories, price points, drink customer ratings, etc.

Place orders: Once you've decided on a drink, you can place an order for it.

Track your order: Once you've placed your order, the app, like any other delivery service app, will show you an estimated delivery time. Get order statuses such as accepted, on the way, arrived, and so on with this feature.

Cashless payment: The app supports a variety of transaction models, including credit/debit cards, net banking, and a variety of payment gateways.

Order history: There are times when you want to order the same drink you had the night before or the week before. You can view older orders and repeat orders with a single tap or click using the order history feature.

Product reviews and feedback: Customers can leave reviews for alcohol stores or delivery services.
App for Stores:
Login: The alcohol store will register on the platform as a stakeholder.

Manage Drink Categories: The alcohol store owner can categorize their drinks, such as wine, beer, whiskey, breezes, and so on.

Manage Drinks and Snacks: Some stores include complimentary snacks and extra items with their drinks. The owner can easily list such add-ons for customers to order with this feature.

Manage Prices: The liquor store owner will be in charge of the price details for the products.

View Ratings and Reviews: The alcohol store owner can view the ratings and reviews left by customers and make changes based on their honest feedback.

Manage Earnings: The liquor store owner can analyze monthly or weekly earnings and manage profits and costs within the platform using the app.
App for Delivery Partners
Accept/Reject Orders: When a delivery agent receives an order request, he has the option to accept or reject it.

Mark Active/Inactive: The delivery agent should mark himself as available/unavailable by activating the Active/Inactive toggle.

Order History: The delivery agent can see the total number of orders delivered.

View Customer Location: The delivery agent can view the customer's delivery location and navigate it and other details such as contact information.

Chats: Delivery agents can chat with customers in-app to confirm the delivery location or other details.

Check Earnings: Delivery agents can review their total earnings from online deliveries (day, week, and month-wise).
5 Problems people face while developing an alcohol delivery app
Now that we have discussed the features and advantages of alcohol delivery apps, let's move to the problems faced while developing them. The government's heavy reliance on liquor sometimes results in a steady income. Minors being sold alcoholic beverages is another big problem in online alcohol delivery. According to the Washington Post, Uber Eats and its drivers have delivered cocktails and alcohol without verifying the customer's ID or even seeing them. Persuading buyers to buy alcoholic beverages without first tasting them is very difficult.
Let's look at some more challenges faced while on-demand alcohol delivery app development.
Customers Want Ethical Brands
Assuming a customer is 21 years old or older, alcoholic beverages cross all age and gender lines. Customers are becoming more cautious about purchasing gender-neutral alcoholic drinks in 2022.
This is a trend that we've seen in many other business areas. Across the alcohol industry, Johnny Walker has stayed ahead of the curve by introducing a redesigned logo depicting a female.
The truth is that consuming alcoholic beverages is no longer a male-dominated industry. If you want to stay relevant and grow your business, it's time to create more socially inclusive marketing campaigns. It will broaden your demographic appeal and allow you to enter new markets.
So the customers would expect your app to have varieties. Not just simply sorts but the best ones. Tying up with stores that sell branded alcoholic drinks or with the brand directly can be a challenge that needs to be addressed.
There is more competition than ever before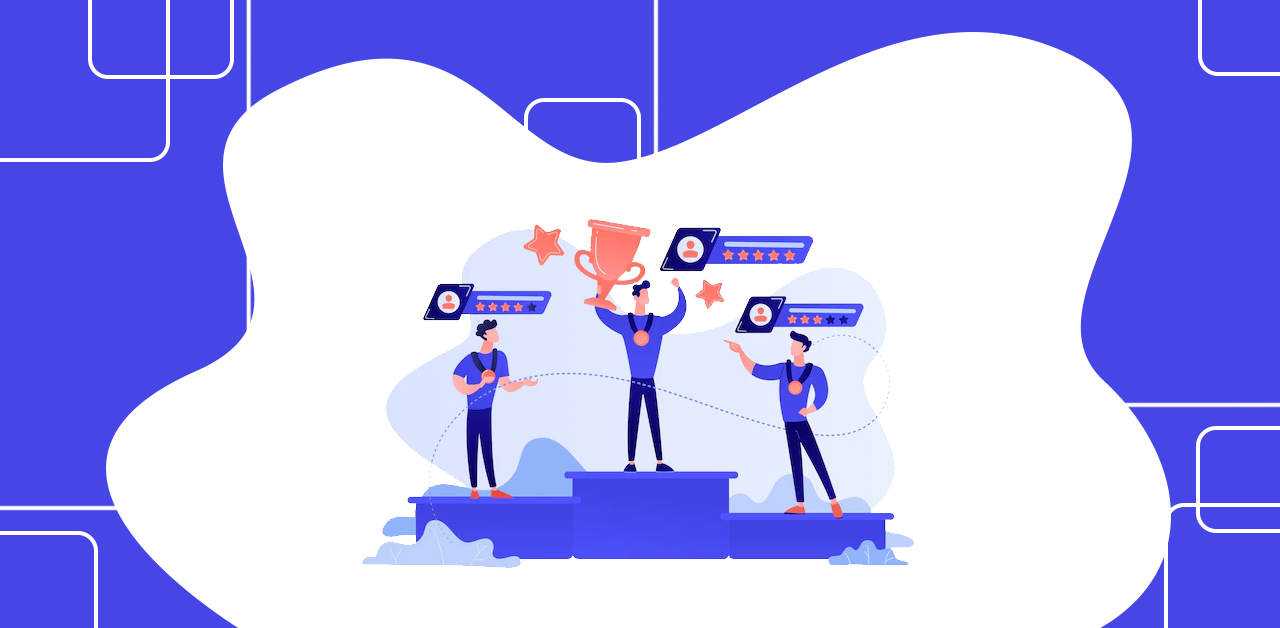 Almost every day, new legislation is introduced in the United States that makes the purchase and use of cannabis completely legal. The increasing popularity of cannabis has stifled the growth of the alcoholic beverage industry.
It's worth noting, however, that women (who account for a sizable proportion of alcohol consumers in the United States) aren't leading the way to cannabis. Women still prefer wine and spirits in general. With increasing demand, the number of alcohol delivery apps increases every day. This is in turn, increases the competition in the market, making it difficult for the new entrants to establish themselves.
To remain relevant and competitive during this period of cannabis popularity, alcohol and alcohol delivery companies will need to attract as many female consumers as possible. The male market isn't going away, but the female market is expected to grow the most.
Managing Regulations
Dealing with regulations is the most challenging aspect of doing business in the alcohol delivery industry if you are doing business in the United States.
Aside from the stacks upon stacks of federal laws, you must also comply with state and local laws to sell your product. Furthermore, excessive taxation can quickly kill a developing business model. These rules and regulations and acquiring essential licenses can take time and energy.
These regulations differ from one state to the next. If possible, relocate your operations to a state with less stringent alcohol regulations.
Alcohol Digital Marketing Strategy That Works
One of the primary digital transformation challenges facing the alcohol delivery industry is using digital channels to drive sales and MRR. Many alcoholic beverage companies struggle to be efficient and measure the impact of their marketing channels such as paid media, enterprise SEO, local SEO, content strategy, and social media. One of the most significant challenges these companies face, in our opinion, is their digital experience, website design, and brand presentation. As we begin a new year, keep these common challenges in the alcohol industry in mind. You're not the only one who has to deal with them. We can begin to address them as an industry.
Moderation and smaller portions
One of the issues with the beverage industry as a whole is the packaged quantity problem. What if a customer is not in a mood to buy the whole bottle of wine or whisky? Brands such as 'Wine in a glass' have tried to solve this prob;em and have become very successful which proves that the problem is very real and a solution has to be worked out.
With the overall increase in cannabis consumption and the competition it brings, the alcoholic beverage industry must consider how it packages its product in a customer-friendly manner.
Cannabis is marketed as a better-for-you alternative to alcohol. The beverage industry will need to take calculated steps to compete in promoting smaller packaging sizes and serving options.
The industry is also dealing with a moderation movement. You can balance the consumer moderation desire in both new and mature drinkers by offering smaller serving options.
Conclusion
If you are concerned about hiring a developer to create and design your alcohol delivery platform, change your mind and be smarter today! Start your own SaaS alcohol delivery app in no time and with no coding and be ready to outperform the competition.
AppsRhino will provide you with the best app features that any on-demand alcohol delivery service should have. Having delivered market-leading apps like Drizly, you sure will find yourself in great company with AppsRhino.
Related Articles
On-demand Alcohol Delivery Market: Size, Players and Opportunities
Build an on-demand alcohol delivery app like Drizly
Why AppsRhino is #1 when it comes to Developing Alcohol Delivery Apps