Have you been planning to take your alcohol business online? Or, perhaps build a new mobile app that could be the next Uber for Alcohol?
The market is ripe, and if you were wondering, was there a right time to plunge? Then this is now.
While most alcohol is sold only in liquor stores or local pubs, the online space is a relatively new entrant.
But with the advent of various on-demand alcohol delivery apps, it is far easier for us to grab a beer bottle or order our favorite wine bottle online and get it delivered straight to our doorsteps, anytime.
Indeed, no hassle with visiting the local stores, and no worries about finishing stock!
As to the great convenience, alcohol delivery apps have gradually gained popularity across many countries, creating a significant buzz in the on-demand market.
What are the digits and data to prove it? And scope in the decade? This article answers all of those.
Market Size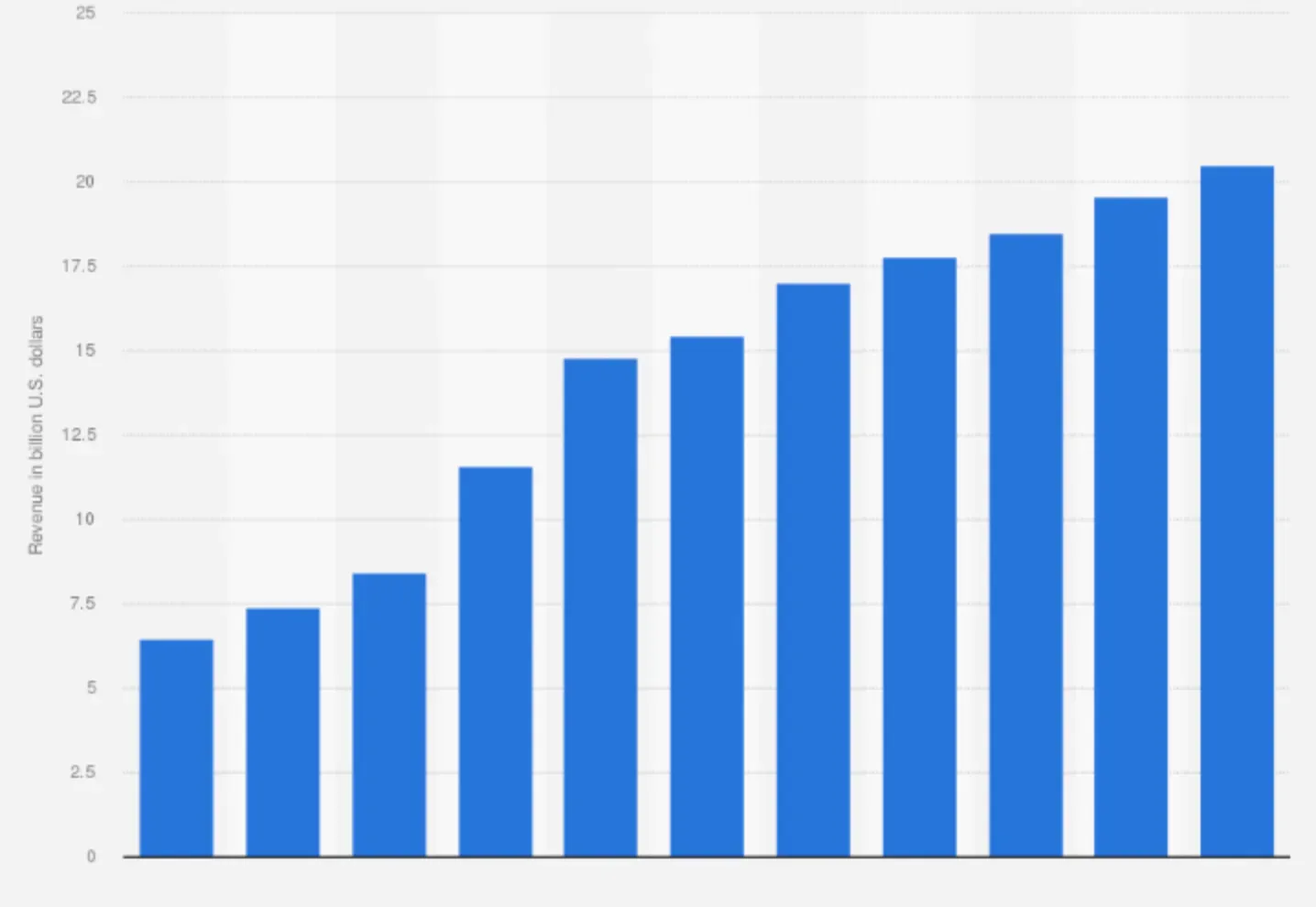 In 2018, the sale of alcohol through on-demand liquor delivery apps witnessed a significant growth of 35%.
Moreover, the revenue generated by online alcohol delivery in the same year reached $776 million. In the US alone, online liquor sales amounted to $ 2.6 billion in 2019, reporting year-on-year growth of 22%.
These sales have come from online grocery and alcohol marketplaces, which grew by 115% and 60% in 2019. The total value of alcohol delivery apps across ten worldwide regions reached $5.6 billion in 2020, up from $3 billion in 2019.
After studying trends in 16 global markets, including Australia, Brazil, Canada, and the United States, a journal published in Drinks International magazine predicted that e-commerce alcohol sales would grow by 66 percent over the next five years.
Further, it discovered that sales in alcohol delivery apps climbed by roughly 12% in 2019 but then by over 43% during the 2020 lockdowns.
By 2025, e-commerce is expected to account for roughly 6% of global volume sales of alcoholic beverages, up from only 2% in 2018.
In 2025, the alcohol delivery app business in just those 16 nations is expected to be worth more than $42 billion.
According to International Wine and Spirit Research, the entire value of the alcohol delivery app businesses in ten worldwide regions, including the United States, will top $40 billion by 2024.
Unlike other e-commerce, this sector doesn't have many profound online operators, especially in the United States. In the United States, it is illegal to buy or sell alcohol through the Internet.
Even after Prohibition was repealed in 1933, the 21st Amendment limited the freedom of sale. It stipulates that no single entity has control over the manufacture, distribution, or sale of alcohol, establishing a three-tier system.
That is why we have a handful of online alcohol delivery startups- Drizly, Saucey, or Minibar Delivery.
Few startups sell alcohol-content beverages like aperitifs to crop up in the system. However, digital marketplaces do not fall under such restrictions. Thus Doordash becomes a potential stager.
Market experts predict that the online share of the $120 billion United States alcohol market will rise to 20% within five years from about 5% in the early 2020s.
In addition, studies have discovered some underlying trends that are triggering these sales on a global level are listed below:
As per a report, 47% of millennials prefer to drink at home, while 28% feel it is too much effort to head out to a local store to buy drinks.
According to IWSR, nearly three-quarters of US consumers are comfortable spending a few extra bucks to buy drinks online versus visiting a nearby store.
These trends point towards a changing consumer behavior, causing an evident boom in the on-demand liquor delivery space.
Top On-Demand Alcohol Delivery Apps
Leading on-demand alcohol delivery apps like Drizly, Saucey, and MiniBar have successfully catered to the demands of a wide variety of consumers by giving them access to a wide range of drinks to choose from while offering door-to-door delivery services.
Due to several benefits these intelligent apps provide, there has been an overwhelming response to their services.
Drizly

Drizly, the fastest-growing online spirits retailer founded in 2012, allows users to conveniently shop for beer, wine, and other liquor through its mobile app. And ensure quick delivery through local stores in less than an hour.
The startup has a strong network of 1,400 stores in more than 100 markets across North America.
The local alcohol stores deliver only to whom the orders are directed, and Drizly acts as a tech intermediary, connecting them with the consumers.
Delving deep into Drizly's business model, 70% of its total alcohol sales are achieved through mobile phone apps, whereas the remaining comes from desktop computers and tablets.
Reporting a 700% year-on-year sales increase, Drizly has cemented its place in the top tier of online spirits retailers.
The online alcohol delivery giant has raised $119.6 million in the last Series C funding. Previously, the company had raised $69.6 million from a mix of leading investors spread over five funding rounds.
The previous round of funding was conducted in December 2018, where it secured a whopping $34.5 million from a group of 17 investors, including Polaris Partners and Baird Capital, among others.
Saucey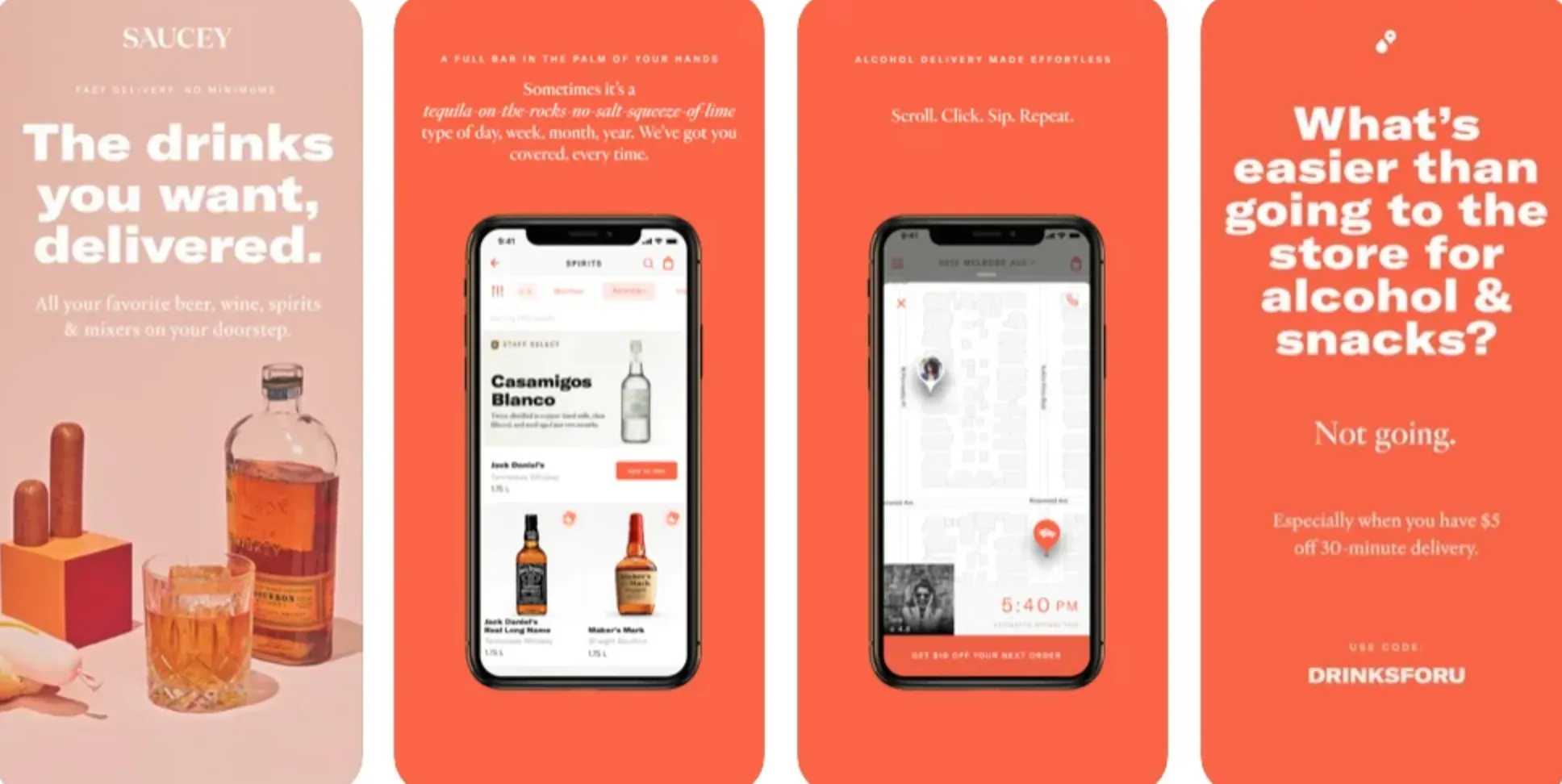 Saucey, another popular on-demand alcohol delivery app founded in 2013, has been catching up steadily with Drizly for a long time.
The Los Angeles-based startup boasts of its robust delivery network, which it uses to fulfill all alcohol deliveries within an hour.
With its operations spread across various US markets, including Chicago, San Diego, San Francisco, and Los Angeles, Saucey has recorded strong growth over the last seven years.
To date, Saucey has raised $10.2 million in funding, spread over three rounds. Their latest funds raised were an amount of $5.4 million in July 2017, which was led by Bullpen Capital, with participation from investors like Blumberg Capital, Structure Capital, and HashtagOne.
MiniBar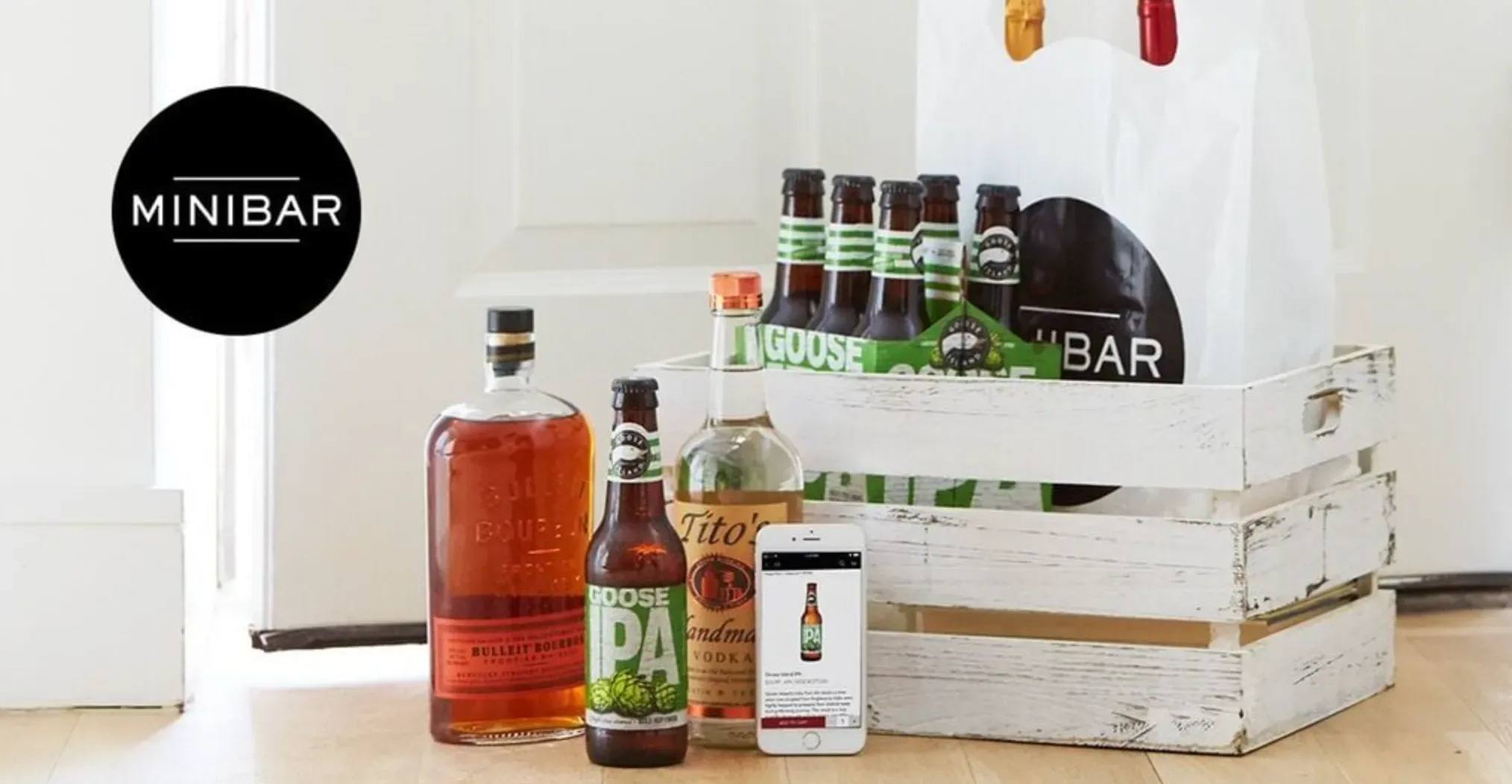 Offering a wide range of beer, wine, liquor, and non-alcoholic beverages, Minibar literally has become a mobile bar.
Minibar has been one of the leaders in the on-demand alcohol delivery space, promising quick delivery.
The marketplace, launched in 2013, delivers to 40 cities nationwide, including New York, Los Angeles, Chicago, San Francisco, Miami, and many more.
Its additional feature of renting a bartender is an exciting offering for all the party organizers.
The startup has secured a total funding amount of $6.8 million to date, raised in two rounds.
They received their latest raise of $5 million in August 2017, which Corigin Ventures led, along with participation from investors like Female Founders Fund, Winklevoss Capital, LaunchCapital, and RiverPark Ventures.
Market Opportunities
Being at a nascent stage, the market for on-demand alcohol delivery holds positive potential for all budding entrepreneurs and startups.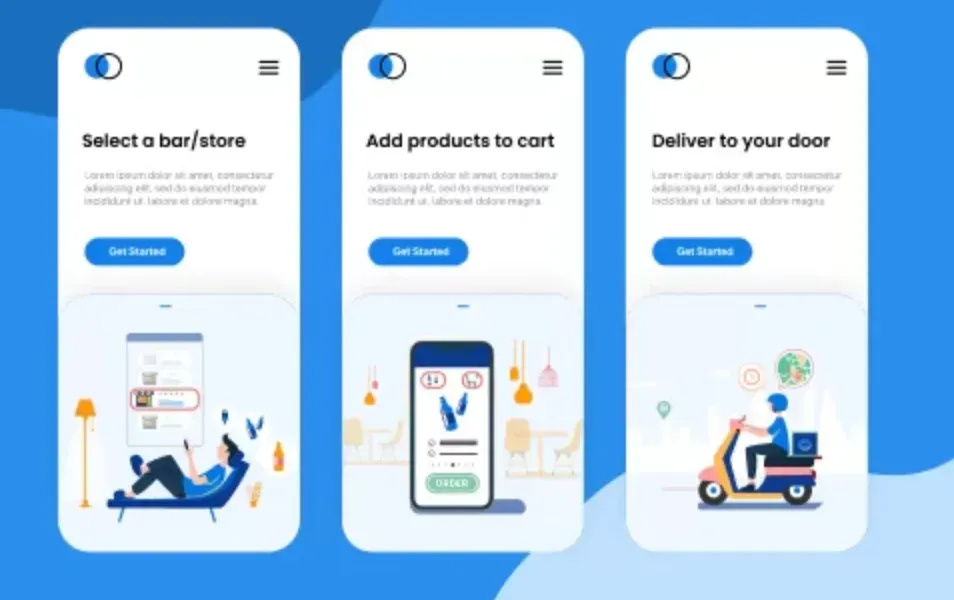 These apps have numerous growth opportunities, which will only grow with time. Some of them are listed below –
As consumer awareness of these on-demand liquor delivery apps increases, their adoption will grow in the coming times, thus expanding their overall market.
Thus presenting an excellent opportunity for new players to join the wagon with their unique offerings and business model.

Considering the rapidly advancing lifestyles of today's population, it is pretty sure that alcohol consumption worldwide will pick up over the years.
According to a report, the global alcoholic beverage market will reach $1600 billion by 2024.
These numbers highlight the considerable scope and potential for new businesses to thrive and grow in this space.

The industry is currently not driven by tough competition, as now, only a few on-demand liquor delivery apps have dominated the space.
With growth likely on the cards, the industry awaits the entry of new players, who could contribute to this rapid growth and help ensure a perfect demand-supply equilibrium.

Liquor delivery has now been legalized in many countries.
With many of the guidelines and regulations now being relaxed, the governing policies that could have hindered new players' entry have now been watered down or entirely removed.
This further broadens the scope of growth for newer players.
Conclusion
The future of on-demand alcohol delivery is bright and promising, where the probability of success of new players is pretty high.
A diligent team, a high-headed leader, and strong tech support are all required to crack the market.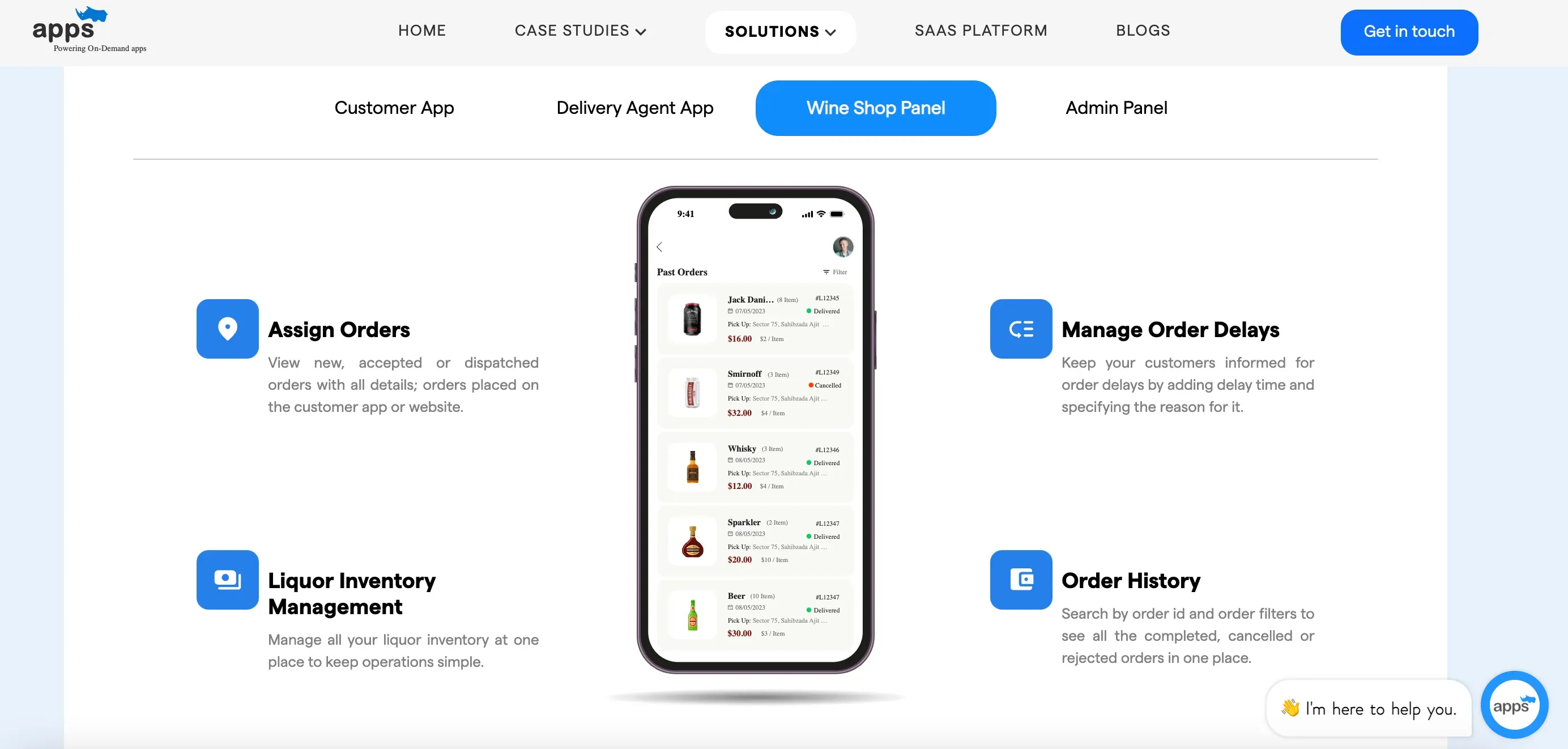 AppsRhino offers the best Tech-driven solutions for Home services, Laundry delivery, Alcohol delivery, Grocery Delivery, On-demand Cannabis, and Taxi Services:
So, if you are also thinking of entering this space and planning to launch an on-demand alcohol delivery app that could become the next Uber for Alcohol, get in touch with AppsRhino.
We will assist you in designing the most appropriate, distinct, and user-friendly app for your business.
Let us help you kickstart your journey into a market with limitless growth potential!
Frequently Asked Questions (FAQs)
How does on-demand alcohol delivery work?
On-demand alcohol delivery services operate through online platforms or apps, allowing customers to browse and select their desired alcoholic products for delivery to their doorstep.
Are there restrictions on what types of alcohol can be ordered?
Certain regions may have legal restrictions on the types of alcoholic beverages that can be delivered. It's important to check if there are any limitations or age verification requirements when placing an order.
How long does on-demand alcohol delivery take?
Delivery times can vary depending on factors such as the location, availability of the products, and the number of orders. Generally, deliveries can take anywhere from 30 minutes to a few hours.
Can you schedule an alcohol delivery in advance?
Many on-demand alcohol delivery services offer the option to schedule deliveries in advance. This allows customers to choose a specific date and time for their alcohol to be delivered, providing convenience and flexibility.
What are the payment options for on-demand alcohol delivery?
Most on-demand alcohol delivery platforms accept various payment methods, including credit/debit cards and digital wallets. Some may also offer cash-on-delivery as an option, depending on the service provider.