Mobile app usage is on the rise and has been for a long time. In fact, according to Hootsuite, today, 92% of the time on mobile is spent using apps, and only 8% is spent using a webpage!
Staggering statistics, aren't they? But they're a direct reflection of how mobile app usage is growing. With current trends, websites might soon become a thing of the past as people feel that they get more personalized content on apps.
Desktop use has already shrunk in comparison to mobile usage, app usage has now gotten the attention of big businesses, and everyone's making the jump, developing different types of apps catering to all kinds of needs and improvising on user experience.
This has given birth to app development platforms! You no longer need to know how to code, as apps come with templates that can be customized for your own needs.
So as we cover the shifts in dynamic, let's see what Appypie is, what it has to offer, whether it is a true game-changer as it claims to be in the app development world!
Summary
Appypie is a convenient, do-it-yourself app and web development platform that is compatible with many operating systems like IOS, Android, and Windows OS. What makes it so compelling and user-friendly unlike other app development platforms is that it's a no-code app development platform, meaning you no longer need to have any technical know-how to develop an app anymore!
Appypie comes with many other products that make your business needs easier, such as the Appypie design software, Appypie connect, Chatbot, and livebot.
Making an app using Appypie is fairly easy as well, the steps are-
Choosing the App name
Selecting color Scheme
Customizing app design
Choosing a test device
Installing the app on your device
Adding specialized features to your app
Test before the launch
Publishing the app
According to TechCrunch, the average smartphone owner uses 10 apps per day and 30 apps each month, this is a massive jump from 2016, a growth by a whopping 5 times! So the incorporation of an app in your arsenal is a must
What is Appypie?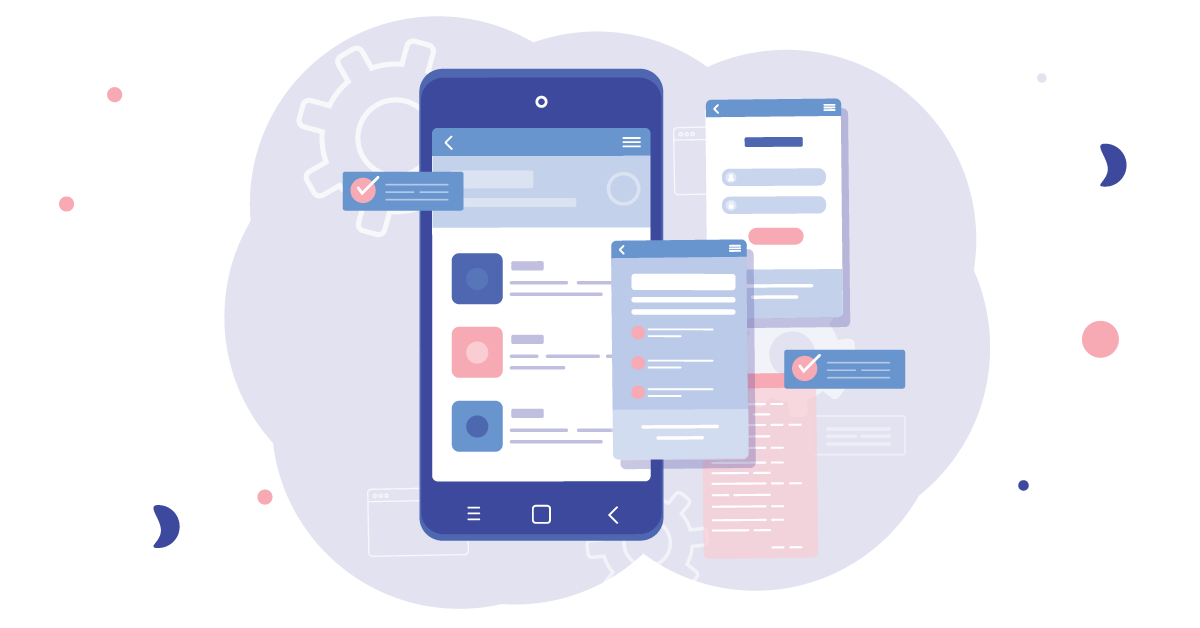 Appypie is a convenient, do-it-yourself app and web development platform compatible with many operating systems like IOS, Android, and Windows OS. Unlike other app development platforms, what makes it so compelling and user-friendly, is that it's a no-code app development platform.
This simply means that you don't have to have any technical knowledge about coding or graphic designing. You do not have to hire someone to develop your app and webpage!
Appypie uses a drag and drops feature to select all the functionalities of your app, making the entire process a hassle-free experience. Voila! An app that is ready to use in a few clicks within minutes!
Appypie's product isn't only restricted to the app and web development. Appypie comes with many products that revolve around it. such as-
Appypie graphic design software

Appypie Connect (to help you integrate multiple websites)

Appypie Chatbot builder (to build chatbots)

Appypie Livechat
Who is Appypie for?
Appypie is one of those platforms that anyone can use, whether a start-up or a well-developed business; Appypie has custom-made plans for individuals and businesses of all sizes.
Easy to use with multiple integrations
Appypie's easy-to-use nature means that anyone can use it without any technical knowledge and abilities; it can even be integrated with multiple social media platforms such as Facebook, Twitter, LinkedIn, and so on. Thus saving you time and preventing you from going through an infinite amount of processes before reaching your end product.
It can be used irrespective of language or culture
Appypie supports up to 10 languages and works in a multilingual way so that Communication barriers are never a problem.
Multiple Operating Systems support
Whether you're an IOS user, an Android user, or a Windows OS user, Appypie doesn't face issues running on any of these operating systems; it can even go a step further and integrate with Progressive web apps.
Features of Appypie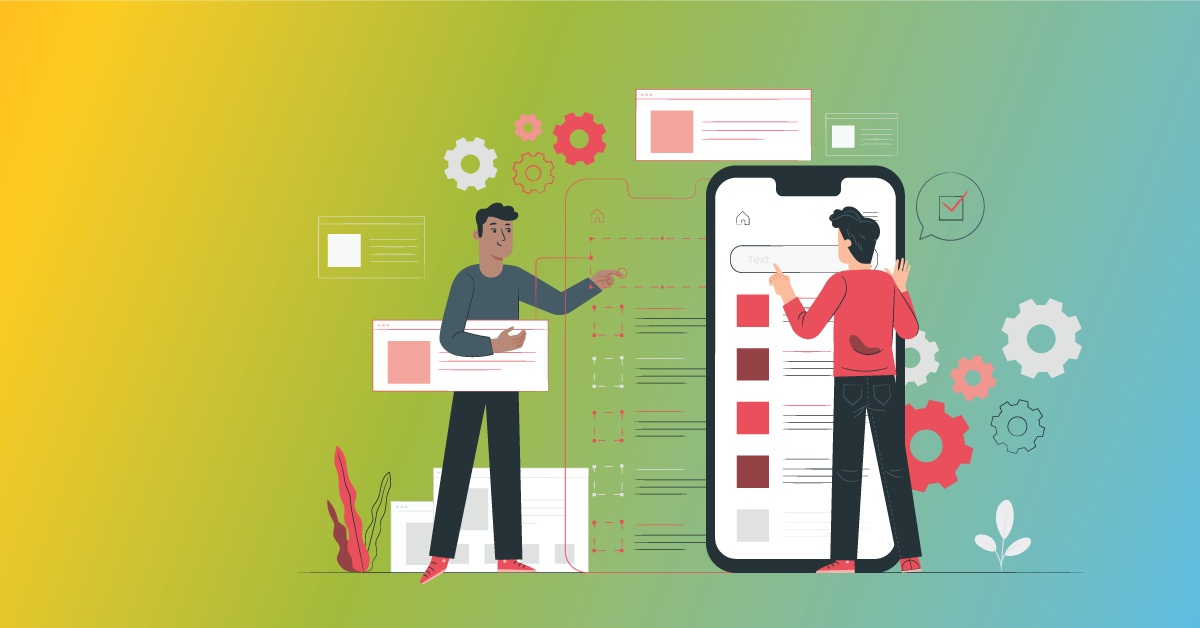 Appypie comes with many features that can't be covered under a single blog post, but here's a list of its most useful features.
Lightning-fast native apps with offline functionality
Whether the internet connection on mobile is high-speed or 3G, as in a mobile phone from the last decade, Appypie has no problem running apps on either.
Being a no-code app-making software, it can also load certain content even without an internet connection.
Compliance management
Information stored and transferred on Appypie complies with PCI DSS; hence data leaks are never a possibility; Appypie apps are safe and secure.
App testing and real-time updates
Making a test run with the application to look for modifications that match business needs is easy; any updates and changes will reflect immediately on other devices that run the application.
Detailed app analytics and management
Appypie gives insights on the app created, where the users are from, which operating systems they use, most sought-after features, and so on; this makes optimizations and improvements easier, enhancing user engagement.
Built-in AppStores publisher
Whether you're on IOS or Android, publishing the app on the AppStore takes a few minutes with the help of professional team members who provide end-to-end support.
How Appypie works: A Step-by-step guide
Step 1- Choosing the App name
Unlike conventional app developers, you will not have to go through a whole strategizing and planning unless the brand is fairly new. A developed and flourishing brand already has its name in place.
Selecting an app name should be a fairly easy task in this case. However, suppose the app is fairly new. In that case, it is advisable to develop a catchy name keeping in mind the personality of the audience or customers.
Step 2- Selecting color Scheme
Picking the right colors for the app is more important than most people think.
Once the app's name has been chosen, selecting another important feature that adds value to the brand is the color scheme! Going with one that represents the brand image is an ideal place to start.
Step 3- Customizing app design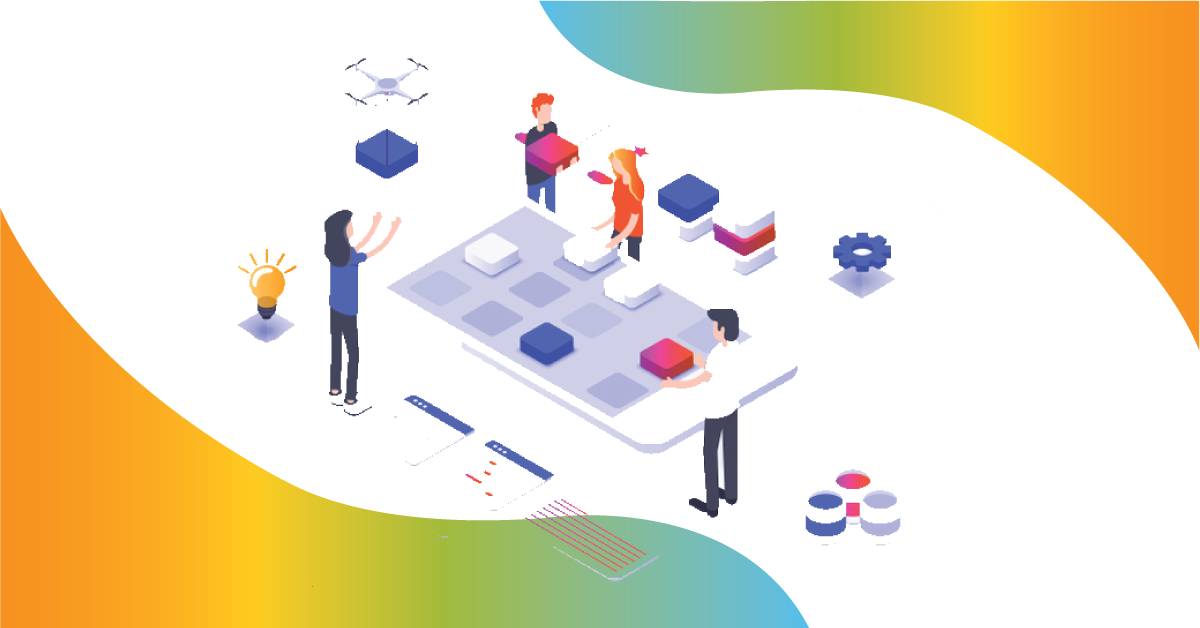 According to TechCrunch, 25 percent of users abandon a product after only one use. Making an app that is appealing to the eyes and keeps the users hooked is necessary for this day and age.
Appypie comes with many design features that give your app the edge. Everything is customizable, from app icons to layouts, backgrounds, fonts, and colors.
Step 4- Choosing a test device
This is the part where you get to turn your work into a functional form. In the "test your device" section, you get to choose which Operating system you'd like to run your app on, giving you a glimpse of what your app would look like to its users on that particular OS.
Step 5- Installing the app on your device
Adding to the final touches, installing the app on your device after step 4 will give you more details about its usability, speed, and other features; you will get to see the app in its full-fledged use.
Step 6- Adding specialized features to your app
Every business works differently and has different requirements; you can choose from a wide array of features that suit your business needs; food delivery apps may depend heavily on maps to track delivery agents, while educational apps would require videos and e-books!
Appypie lets you customize your app so that you will not require a separate channel for multiple businesses.
Step 7- Test before the launch
Getting early reviews and feedback before a full-fledged launch is a step in almost every app out there. Beta versions of the app are first made public to a handful of users. This will help you determine loopholes in the system which you might not have understood in the earlier stages.
Step 8- Publishing the app
Going live on the app store is probably the most exciting bit of the app-making journey! Creating an app isn't enough; publishing it on a platform that makes it available to customers is as important as creating it.
Publishing it on the PlayStore or AppStore will help you connect with your audience as they download the app from there.
Though this isn't a step in the app-making process of appypie, it's important to point out that once your app has been published and is ready to use, you must ask for customer feedback.
Feedback will help you make changes so that your customers are never left feeling disappointed. Appypie does a good job of making the process super easy and fun rather than seeming like a daunting task.
Importance of app development platforms and why you should use them
According to TechCrunch, the average smartphone owner uses 10 apps per day and 30 apps each month. This is a massive jump from 2016, a growth by a whopping 5 times! So the incorporation of an app in your arsenal is a must!
Going where the customers are going will help you connect with them and build stronger relationships.
Apps are accessible from different platforms worldwide, making sure the audience is never left unattended no matter which part of the world they are in. BotPenguin Chatbot helps you do the same by integrating with multiple apps seamlessly.
It is important to give credit where it's due, and Appypie deserves it. Making an app without coding knowledge has always made interested people take a step back because they could be short on budget to employ someone else to do the job, feel that the person who might build an app for them might not put in their best effort or simply find the process to be a very complex one.
Whatever the reason may be, App development platforms solve this problem.
Conclusion
Appypie's app development platform is known to solve many problems businesses, and individuals face with no coding knowledge, making the task of app making a fairly easy one.
Appypie's cost-effective plans have also been a major reason for its outbreak and a massive following. However, many similar platforms have started cropping up, giving a tough challenge to Appypie.
Answering whether Appypie is the best in its niche is a tough one. Still, it certainly is very competitive and has a lot to boast about with its user-friendly nature and the number of features you get when you subscribe to its paid plans.