Introduction
The healthcare sector was the only business that did not bear the brunt of the Covid-19 pandemic. Though this sector survived the implications, it went through a revamp. The traditional ways of treating people and diagnosing diseases are no more in operation. And those healthcare organizations that still use them are on the brink of fading into oblivion.
The thing that helped medical practitioners manage the massive influx of patients was healthcare apps. Healthcare apps also assist in handling administrative tasks well.
Apart from this, today's healthcare apps are also not up to the mark. IMS Institute states that out of 43,000 fitness and healthcare apps in Apple's iTunes app store, merely 16,000 are patient-facing apps containing genuine health content. This observation reiterates that developers, people, and healthcare professionals are not aware of the benefits of healthcare apps.
Thus, to make them know the benefits of healthcare apps for them to create efficient healthcare apps, this blog discusses the general and work-specific benefits of healthcare apps.
The Future of Healthcare Apps
Here we discuss how healthcare apps help everyone in general.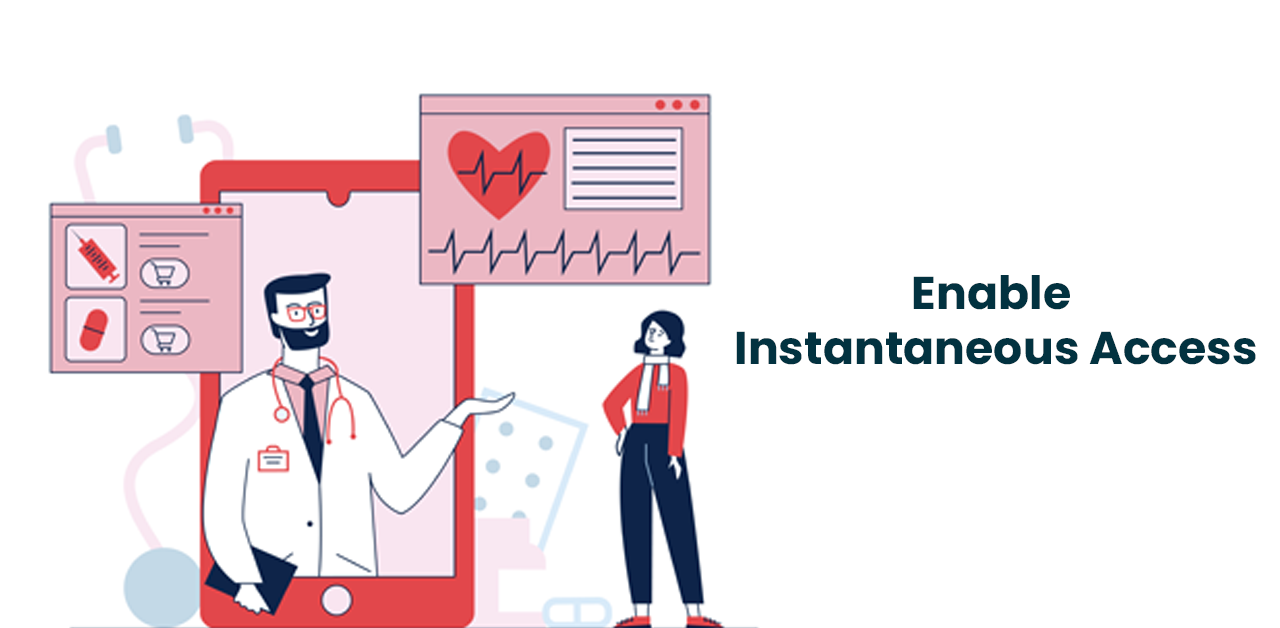 Enable Instantaneous Access
Healthcare apps provide instant access to patients and doctors. Using a healthcare app means the patient is no longer bound to commute and be physically present in the hospital. All a patient needs to do is download healthcare apps and get in touch with professionals anywhere and anytime.
Besides this, doctors also save time by monitoring patients via healthcare apps instead of visiting patients at their places.
Efficient Handling of Emergency Patients
A custom-made healthcare app helps doctors to prepare for an emergency in advance. The healthcare app will notify doctors of the incident and send the necessary information if an emergency arises.
This information will help them prepare the treatment plan while the patient is going to the hospital.
Enhanced Coordination
Customized Healthcare apps also assist doctors and staff in coordinating with their patients. In addition to it, healthcare apps help manage work, information flow, and communication on the hospital premise.
Healthcare apps also make it easy for patients to collect their prognoses without even visiting the hospital and start taking their medications. Apart from this, healthcare apps are a great tool to remind patients and doctors of their scheduled appointments.
Integration with Wearables
Healthcare apps have made remote monitoring a reality. For this, healthcare apps work in tandem with wearables. These wearables measure a person's pulse rate, blood pressure, etc.
The database stores this data for use in the Future. This data also helps in remote monitoring.
Excellent Business Opportunity
This benefit of healthcare apps is not patient-centric. It revolves around healthcare app developers and entrepreneurs. Not many entrepreneurs use automation and emerging technologies in their healthcare apps.
This way of app development creates room for improvement. New start-ups focus on those features that others have missed out on, thus earning people's trust and profits.
Improved Patient Engagement
Healthcare apps improve a hospital's patient engagement. People tend to use a hospital's facilities only when they offer to securely store their data like medical records/prescription details.
Such a feature ensures that patients can access their data and receive their prescriptions without going to the hospital.
Minimize Risks of Misdiagnosis
Everyone knows that manually storing a patient's data is time-consuming and prone to inaccuracies. Inaccurate data can be fatal to a patient's health. Still, healthcare apps keep such a situation at bay by digitally storing patient data. This stored data helps doctors prescribe the proper medication with the correct dosage.
On top of it, if a patient decides to change their doctor, they can freely do it as this stored data can be transferred easily.
Hassle-free Payments
Healthcare apps have made standing in long queues to make payments a thing of the past. This feature is a relief for both doctors and patients. Now, they do not need to carry cash while visiting hospitals. Highly secured payment gateway integration in healthcare apps prompts people to make payments instantly.
Improved Prescription Alerts
Healthcare apps have an inbuilt reminder that helps patients remember when to take their medicines, their following appointments, and prescription renewals. In this way, patients have more control over their therapy and treatment than before.
This feature of healthcare apps reduces repetitive administrative work by making reminders automatic.
Enhanced Data Management
A hospital daily gets tons of data to store. This task is tedious when done manually. Integration of EHR into healthcare apps makes keeping data easy. This arrangement automatically stores valuable patient data from connected devices or wearables and produces a comprehensive profile of each patient.
So far, we have read about the general benefits of healthcare apps. Now we will read how healthcare apps help hospitals, patients, pathology labs, and chemists.
AppsRhino offers the best Tech-driven solutions for Home services, Laundry delivery, Alcohol delivery, Grocery Delivery, Food Delivery, and Taxi Services: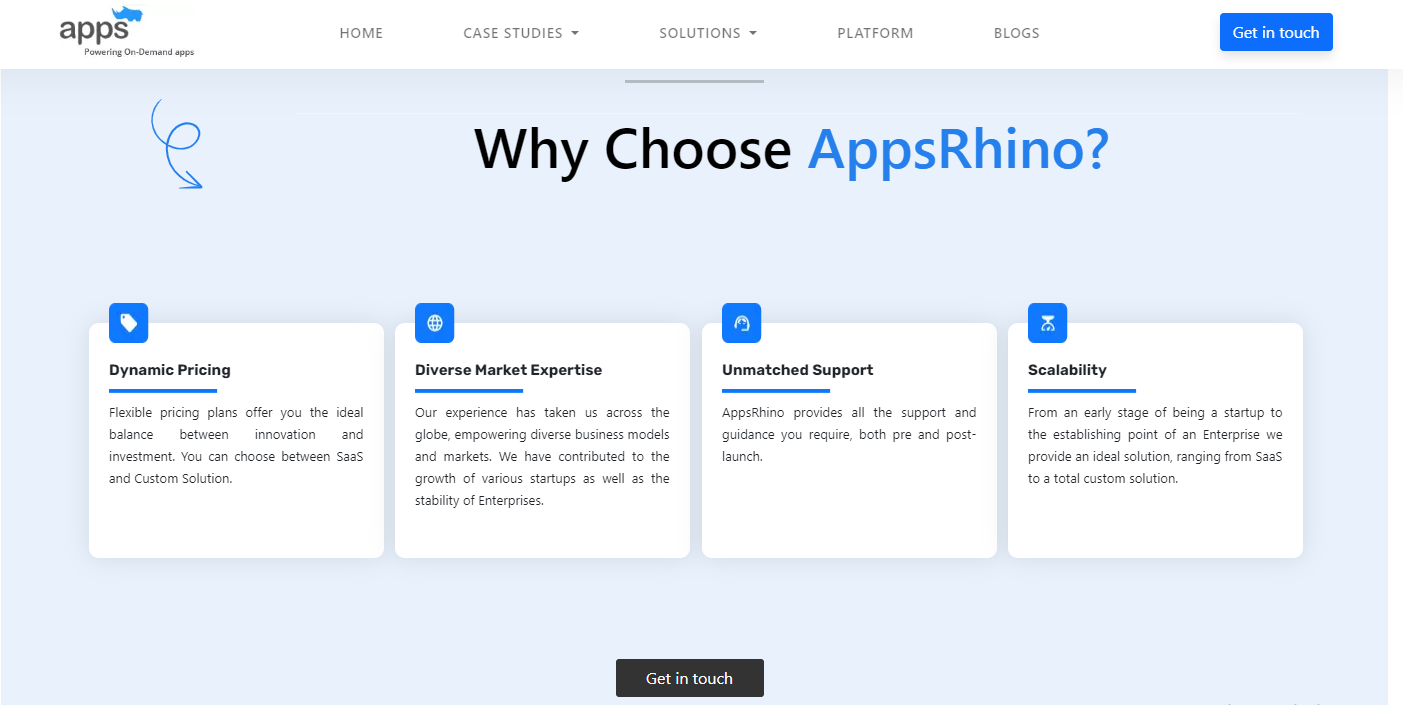 How are Healthcare apps beneficial to Hospitals?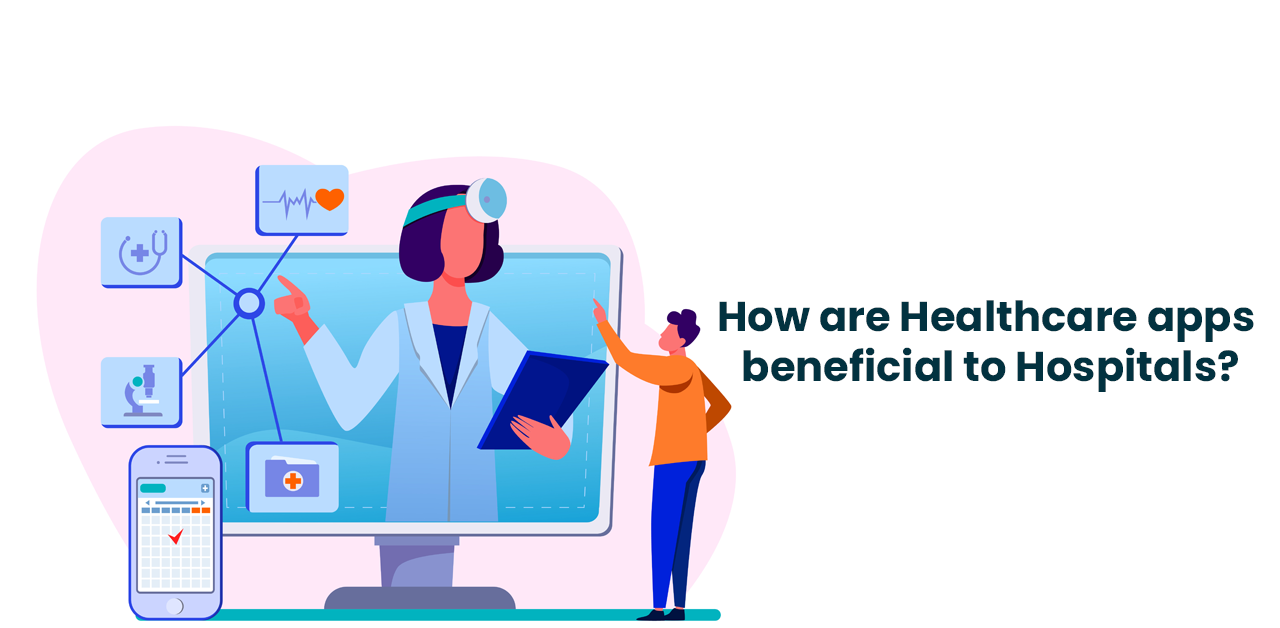 Hospitals can see increased customer satisfaction as patients no longer need to visit hospitals for minor issues such as reports, bills, medicines, etc.
Healthcare apps prevent crowding in hospitals, leading to doctors giving more time to severely ill or injured patients. Those with minor health issues contact doctors via healthcare apps' video conference feature.

Patients get the duty to maintain small things like hospital scheduling, health records, medications, etc., on their own.

Healthcare apps improve the quality of patient-doctor communication. Now, doctors can contact their patients anytime to gain more information on their health or diseases. This move leads to better treatment planning.

Healthcare apps minimize misdiagnosis cases by ensuring every patient receives their report or the dosage of medications is within proper limits.

Healthcare apps also reduce hospital expenses by automating tasks that previously required human attention.

Owning

healthcare apps increases brand value

as people believe your hospital is reliable and credible.
How are Healthcare apps beneficial to Patients?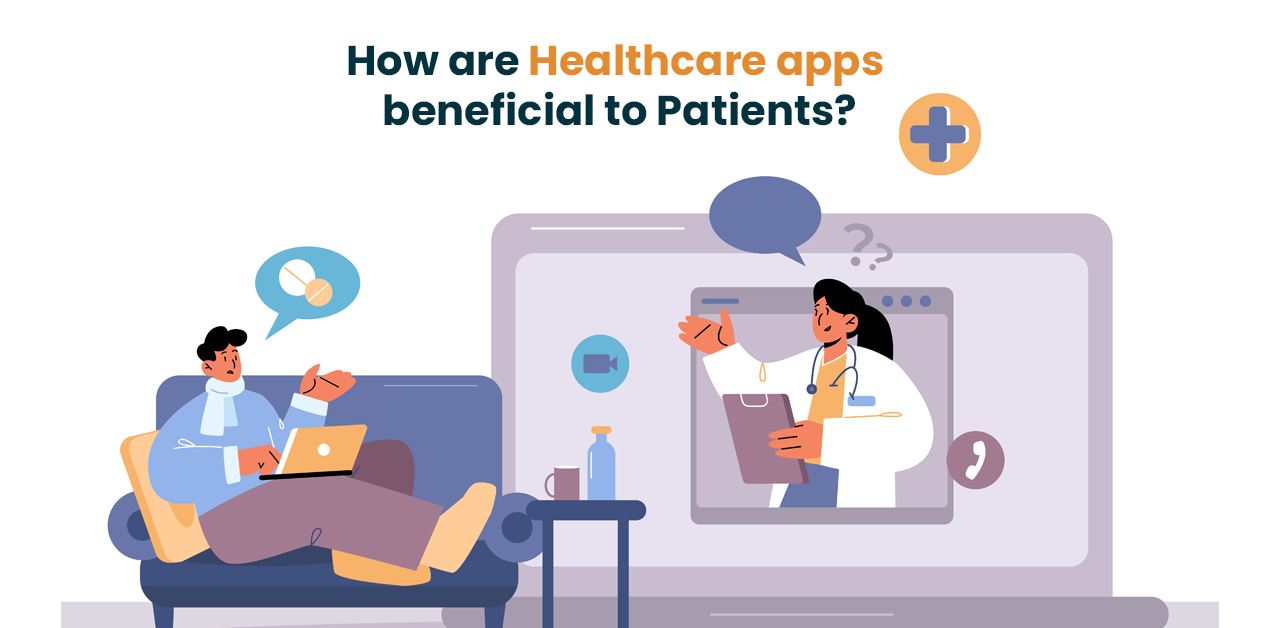 Healthcare apps help patients monitor their health on a personal level. Thus, measuring one's blood pressure, sugar level, weight, cholesterol, etc., is now more accessible.
People living in inaccessible areas can get treatment using the online consultation feature of healthcare apps.
Contacting doctors for clear questions, discussing reports, or chatting about medication takes place digitally,

thanks to Healthcare apps

. This feature reduces the number of unplanned hospital visits.

Patients make payments without standing in long queues and without carrying wads of money.
How are Healthcare apps beneficial to Pathology Labs?
Healthcare apps ease pathologists' workload and reduce their lab time detecting issues with samples. They can also upload reports to the app for every patient.
Healthcare apps give doctors access to patients' reports, immensely reducing the turnaround time.
Healthcare apps enable doctors and patients to view their records without hassles. It leads to a quick diagnosis.
How are Healthcare apps beneficial to chemists?
Healthcare apps

help chemists manage their inventories efficiently as these apps keep records of every medicine. Moreover, chemists can generate numerous reports swiftly.
Healthcare apps let chemists sell medicine online, thus reducing crowding in their shops.
Healthcare apps permit people to buy medicine online. Therefore they do not need to go to pharmaceutical shops far away from their houses.
Conclusion
Developers need to create healthcare apps according to the latest trends and technologies. Moreover, healthcare institutes need to examine their rivals' healthcare apps and see what they have and what they lack. Doing so will ensure that your healthcare apps have everything that a person wants in addition to what they need but have not gotten yet.
This task requires extensive care and focus. And only a professional can execute it like an expert. You can find such professionals in the developers of AppsRhino, so contact us today to get started!
Frequently Asked Questions
Why are Healthcare apps important in the future?
Healthcare apps are important in the future because they provide convenient access to medical information, enable remote consultations with healthcare professionals, and allow for better management of personal health and wellness.
How can Healthcare apps improve patient care?
Healthcare apps can improve patient care by enabling remote monitoring of vital signs, facilitating medication adherence, providing personalized health recommendations, and enhancing communication between patients and healthcare providers.
What are the benefits of using Healthcare apps for individuals?
Using healthcare apps offers benefits such as easy access to medical records, the ability to schedule appointments and receive reminders, access to reliable health information, and tools for tracking and managing health conditions.
How do Healthcare apps contribute to preventive medicine?
Healthcare apps contribute to preventive medicine by promoting healthy lifestyle choices, offering reminders for health screenings and vaccinations, providing access to educational resources, and facilitating early detection of potential health issues.
How can healthcare apps benefit Healthcare professionals?
Healthcare apps can benefit professionals by streamlining administrative tasks, improving communication and collaboration with colleagues, accessing medical references and resources, and enhancing patient monitoring and follow-up care.