Introduction
Are you looking for java developers for your next project? Are you tired of not knowing whom to choose and whom to drop while considering a bunch of outsourcing firms?
Since opting for outsourcing firms helps get your hands on the best talent at affordable rates, the chances of finalizing things with a firm without adequately checking their achievements out of haste are high. And doing so will definitely impact your app development negatively.
When you go for outsourcing firms, you rest assured that your project's confidentiality is maintained and that you have a team of professionals at your disposal when your app needs some rework in the future.However, selecting the wrong firm can cause your endeavor to come crashing down.
If you are looking for an outsourcing firm, consider opting for AppsRhino. AppsRhino is a reputed outsourcing firm that provides clients like you with the best Java developers who have repeatedly proved their mettle.
Do you want to know why you should hire AppsRhino for your java-based projects? Read further to understand why!
Let us begin the journey by looking at some of the highlights of our professional service commitment. We take immense pride in our work ethics and would like you to have a glance at them!
What are the highlights of our professional service commitment?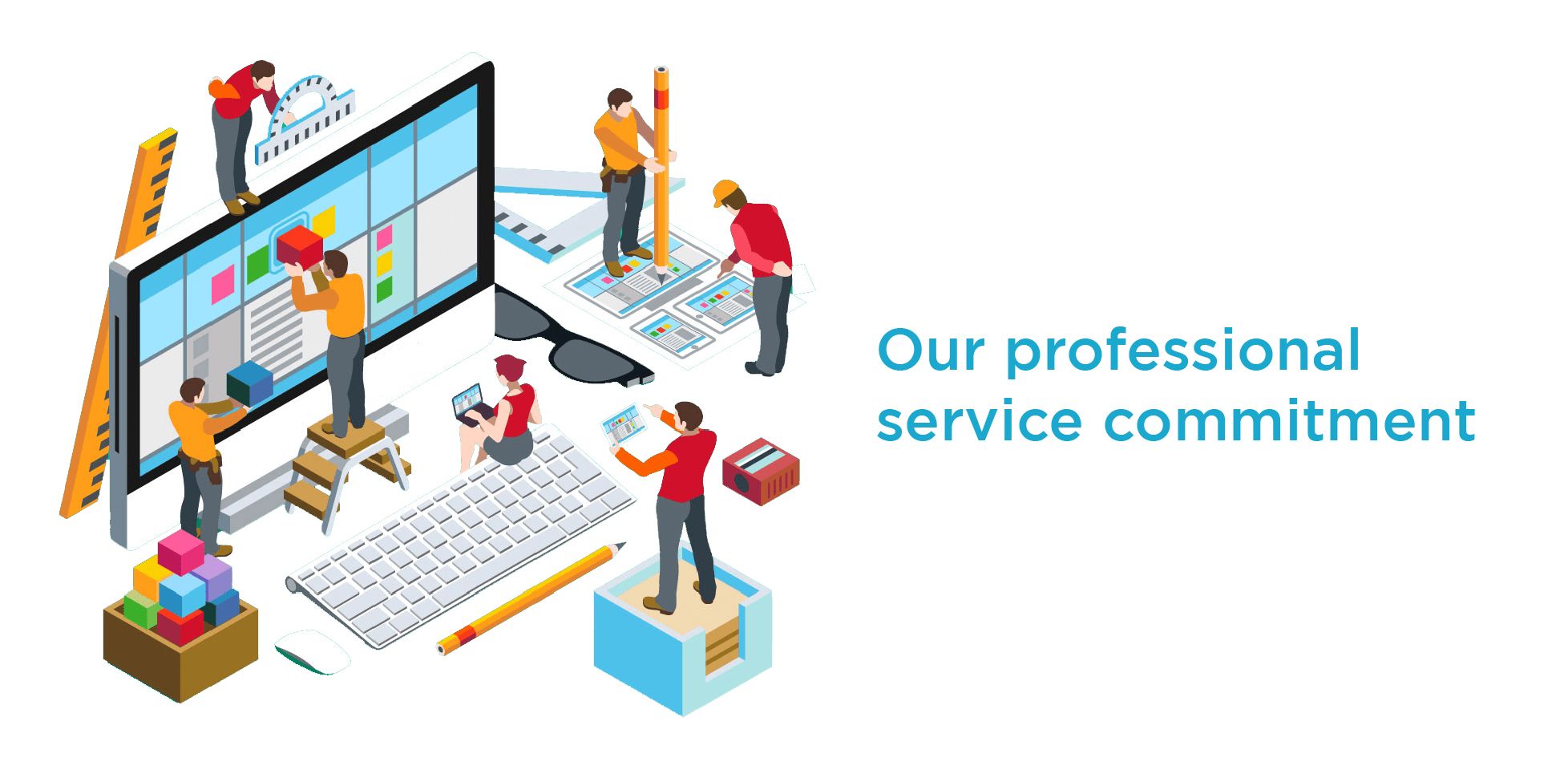 We believe in furnishing our clients with the best result and for that we strive round the clock. These are the highlights of our professional service commitment:
We provide our clients with daily/ weekly/ monthly reports via the zoom or slack app.

AppsRhino offers flexible office hours depending on the time zone.

As our clients, you will have direct access to work resources.

You are guaranteed to have 160 plus person-hours.

We also give daily/ weekly/ monthly code delivery to our clients.
Now that you have read a bit about our professional services commitment, let us read what is so special about our Java Developers!
Why should you hire AppsRhino's Java Developers?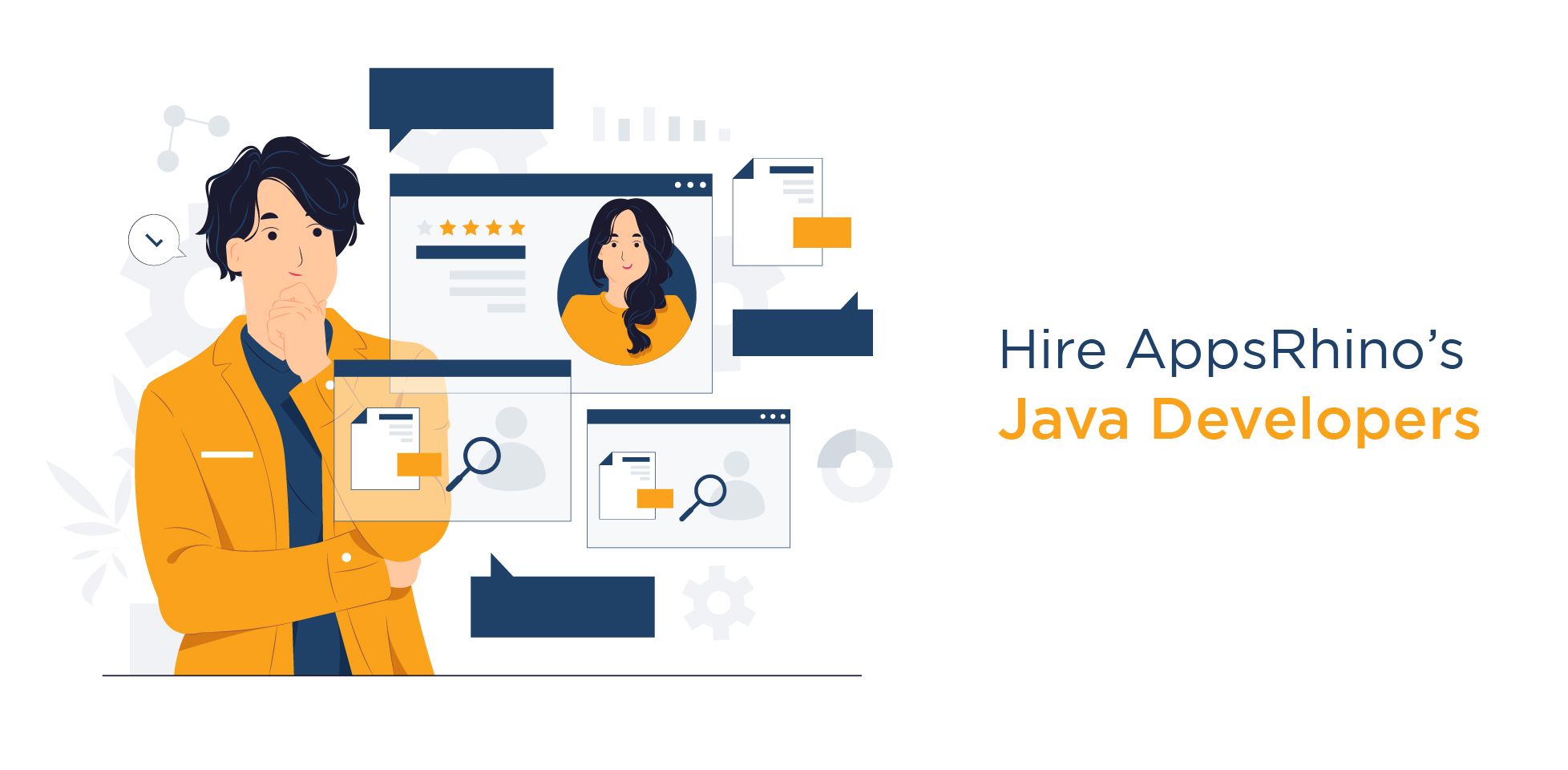 No one makes decisions about anything important without gathering all the necessary facts. Therefore, we have compiled a few benefits of hiring our Java developers for you to consider.
Let us take a look at them below!
We hire only the best java software developers keeping in mind what our potential clients would like to have in their selected developers.

Our java developers write needed and clean code to develop user-friendly apps.

We hire java developers based on their logical and technical skills.

The communication skills of our java developers are also a parameter on which we hire them.

The pricing you get when you hire AppsRhino's java software developers is affordable. Thus, working with us will be easy on your pockets.

We also sign a nondisclosure document with all of our java developers besides maintaining high security to guarantee IP protection. Thus, when you work with our java developers, you can rest assured that your idea is safe with us.

We have java developers with considerable experience in this app development field.

You get excellent developers in 8 calendar days to initiate your project development.

You can avail yourself of a flexible engagement model.

We take care of all hardware, employee engagement, training, employee benefits, and development while you only enjoy project development.
These are some of the compelling reasons why you should hire our java developers.
How to hire AppsRhino's Java software developers?
We at AppsRhino can craft an excellent app for you, courtesy of our team of skilled java developers.
We are sure you can not wait to know how to hire them. So without further delay, let us see the process of hiring Java software developers at AppsRhino!
Send us your requirements.
To let us help you with our Java developers, you will need to send us your requirements so that we comprehend your needs.
The things you will need to specify are as follows:
The number of developers you want to hire.

The seniority level of developers who desire to work with.

The preferred qualifications of your java developers.

And the pricing model you want to select.
Select from the lot
Now that you have let us know your requirements, we can work on providing you with what you need. And for that, we will give you a set of resumes to review.
Now you might wonder what these resumes are and why you need to review them. These resumes are those that we shortlist based on your requirements, and we send you them so that you have a say in whom you want to work with and deem perfect for your project.
Once you send us the names of java developers with whom you want to work, you can interview them when you feel convenient.
Conduct interviews with Java software Developers
You can interview your shortlisted java developer candidates via zoom or google meet and make a decision based on your findings.
Project onboarding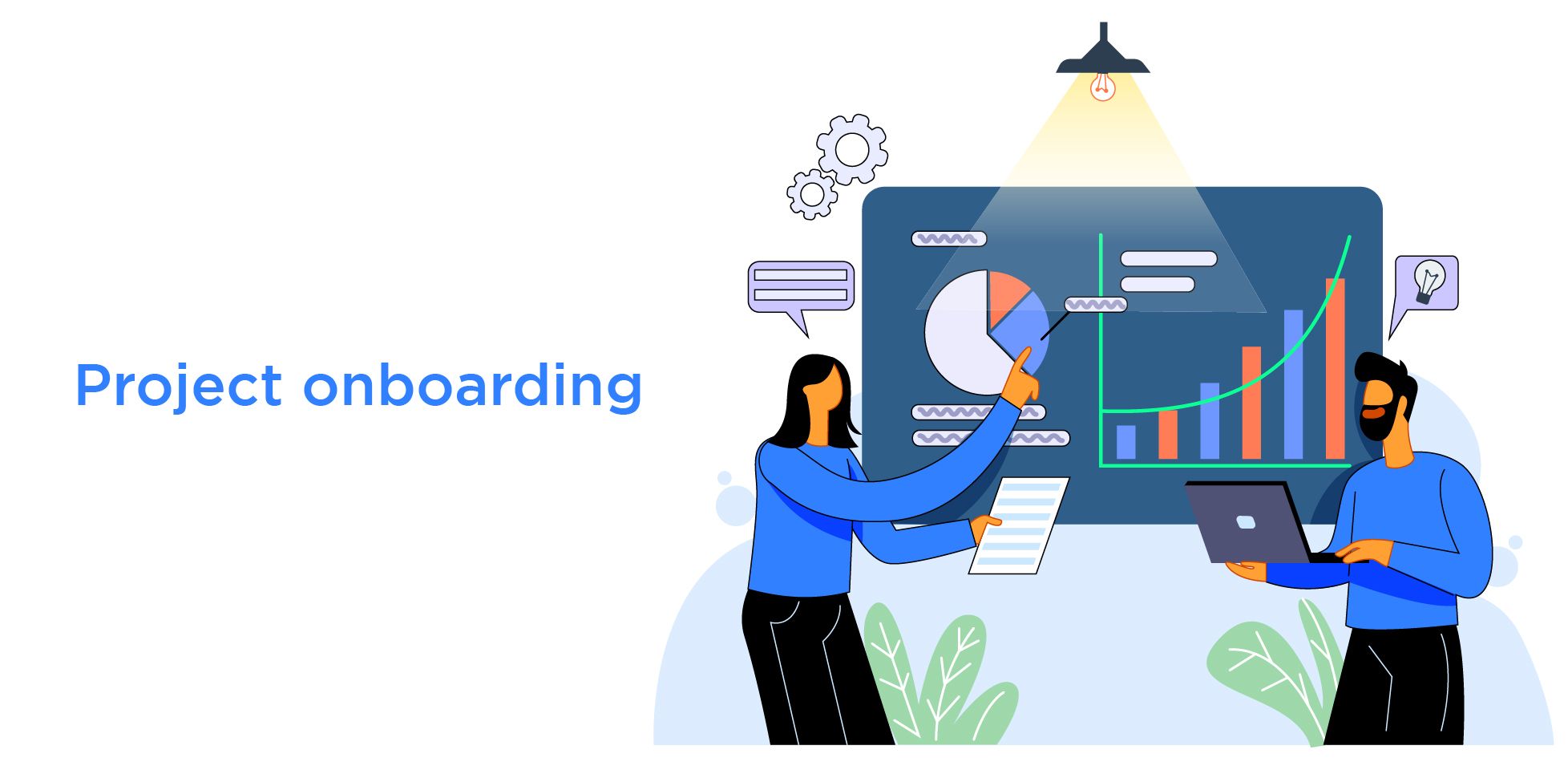 Now that you have made your team of java developers, you can get started right away.
Unsatisfied? We have your back!
If there are situations where you feel that a particular java developer is not competent or you want to replace the supplied resources, you always have the option to ask for replacements.
That is, move to the first step and find your desired replacement!
These are the steps you need to follow in order to hire our java developers. But the main question is, why hire our java developers?
We will tell you why hiring our java developers will streamline your app/ web development.
Let us first read the main highlights before diving into the details.
Hire Dedicated Developers for various technologies such as Android, Angular, React, IOS, PHP, Node, Joget, MongoDB, and Java with AppsRhino:
Conclusion
Java is a programming language that helps create Android apps. Also, the demand for skilled Java developers has been on the rise since the language is easy to use, write, compile, debug and learn compared to other languages.
As the demand rises, many people feign their skillsets to snag jobs as java developers. And hiring such java software developers will be detrimental to your project's success and the company's reputation.
However, you can protect yourself from the rotten apples by making the right decisions before commencing your app development process. And the right decision you can make is to contact a reputed outsourcing firm for your java-based projects.
One such company is AppsRhino, and we provide java developers that are hard to find elsewhere. We only hire the best java developers so that we can supply the right ones to our clients seeking such developers.Our solutions are scalable, and we offer dynamic pricing that is more than enough to tempt anyone to come and avail themselves of our services.
If you do not want to waste your time and desire a 100 percent success rate, contact AppsRhino to get started today!
Frequently Asked Questions
What makes AppsRhino a reliable choice for Java-based projects?
AppsRhino has a team of experienced Java developers who specialize in creating robust and scalable applications, ensuring high-quality deliverables for your project.
What advantages does AppsRhino offer for Java-based projects?
AppsRhino provides comprehensive support for Java-based projects, including seamless integration of third-party libraries, efficient code optimization, and adherence to industry best practices.
How does AppsRhino ensure the security of Java-based projects?
AppsRhino prioritizes security in Java-based projects by implementing rigorous coding standards, performing regular security audits, and employing secure coding practices to safeguard sensitive data.
Can AppsRhino handle large-scale Java projects?
Yes, AppsRhino has extensive experience in handling large-scale Java projects and possesses the expertise to manage complex requirements, ensuring smooth execution and timely delivery.
Does AppsRhino offer post-development support for Java-based projects?
Yes, AppsRhino provides ongoing support and maintenance services for Java-based projects, including bug fixes, performance optimization, and feature enhancements, to ensure long-term success.