Introduction
Do you intend to develop a food delivery app for your business? Ever wondered what it takes to create an excellent on-demand food delivery service?
Then, we've got you covered! The best food delivery services make ordering as easy as clicking a button!
Food delivery services have increased dramatically recently, but never more so than during the Covid-19 outbreak. Despite limitations, there is no imminent threat to the relevance of food delivery apps. For many people worldwide, on-demand food delivery apps have become a blessing in disguise!
Many businesses have recently developed apps for online food ordering and delivery. With delivery as an additional option, restaurants can enter new markets to increase sales.
In this article, we'll go through the process of developing a food delivery app, its cost, and the future of the food delivery industry.
Continue reading to learn more!
Why Do You Need A Food Delivery App For Your Business?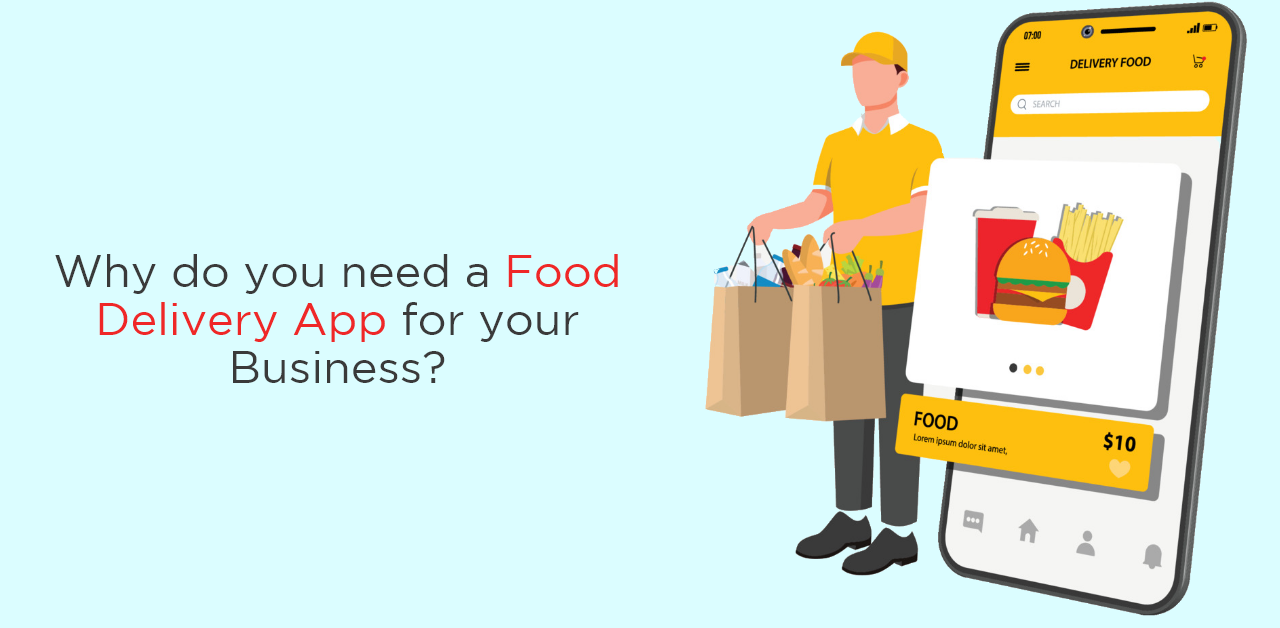 A food delivery app enables its users to order food from the restaurant of their choice and deliver it whenever they want. These apps provide the consumer with a hassle-free experience.
The on-demand food delivery industry is one of the fastest-growing market sectors worldwide.
According to Statista, the number of people ordering food using apps has nearly quadrupled over the last three years, rising from 364.8 million in 2017 to 625.9 million in 2020. This amount is predicted to reach 858 billion in 2024 and surpass one billion in 2025.
An ever-increasing customer base contributes substantially to this growth.
Several restaurant owners and customers increasingly use food delivery apps to establish themselves as market leaders.
Do you intend to create a unique on-demand Food Delivery App? But still not sure if it's a wise investment? To make things much clearer, consider the following statistics:
Online food delivery companies made $7,092 million in revenue in 2019.

Restaurant-to-Consumer Deliveries constitute the most significant portion of the market, with a volume of $5,825 million.

Sales of Restaurant-to-Consumer delivery within the eServices industry are anticipated to reach $22,898.2 million by 2023.
Benefits Of Developing A Food Delivery App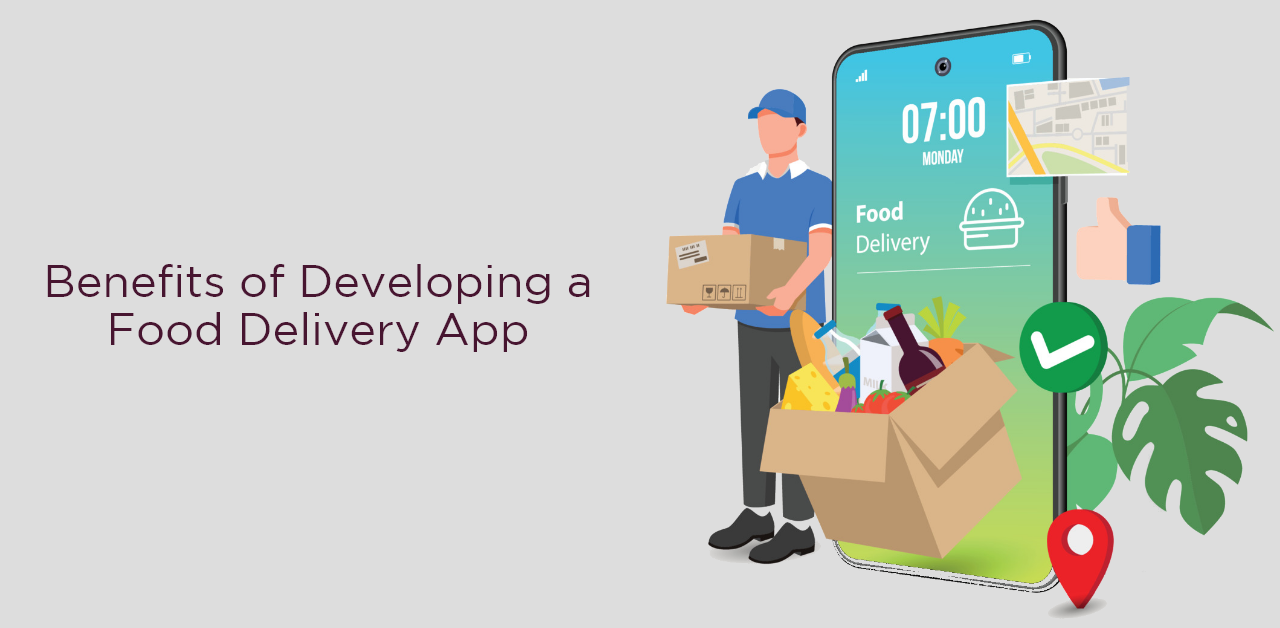 Considering the popularity and growth of on-demand food delivery apps, no restaurant or food establishment can afford to ignore their potential.
Let's discuss the primary benefits food delivery apps provide for businesses and how users might find such apps highly convenient in satisfying their food cravings.
FOR RESTAURANTS:
1. Exposure
Using a food delivery app, you can reach new customers outside your regular ones. The brand can increase sales by enhancing its online presence in the market.
2. Increased Business Opportunities
It is common for customers to want their food at the convenience of their homes. One may cater to a broader spectrum of customers by providing food delivery services.
3. Expanded Reach
Even though a restaurant may only have 100 or fewer seats available at once, it can reach thousands of customers by using a food delivery app. All they require is a seamless ordering mechanism, and they are ready to go.
4. Enhanced Customer Interaction
Who are some of your regular clients? Which foods are the most popular? Restaurant owners can use analytics from a food delivery app to respond to these queries. Sales are increased through excellent customer involvement.
FOR CUSTOMERS:
1. Simplified Ordering
An app is convenient, fast, and easy to use. As opposed to ordering over the phone, there is no chance of misunderstandings or frustrations. The food delivery app makes ordering food convenient for customers, as it's at their fingertips.
2. Convenience
Customers can order from their handheld devices anytime, anywhere. Using a food delivery app, customers can place orders quietly without talking over the phone.
3. Multiple Payment Options
There are numerous options to pay for the order, including cash on delivery, net banking, debit/credit cards, and wallets. Additionally, some restaurants provide loyalty points, which can result in higher discounts for you if you frequently dine there.
Key Features Of A Great Food Delivery App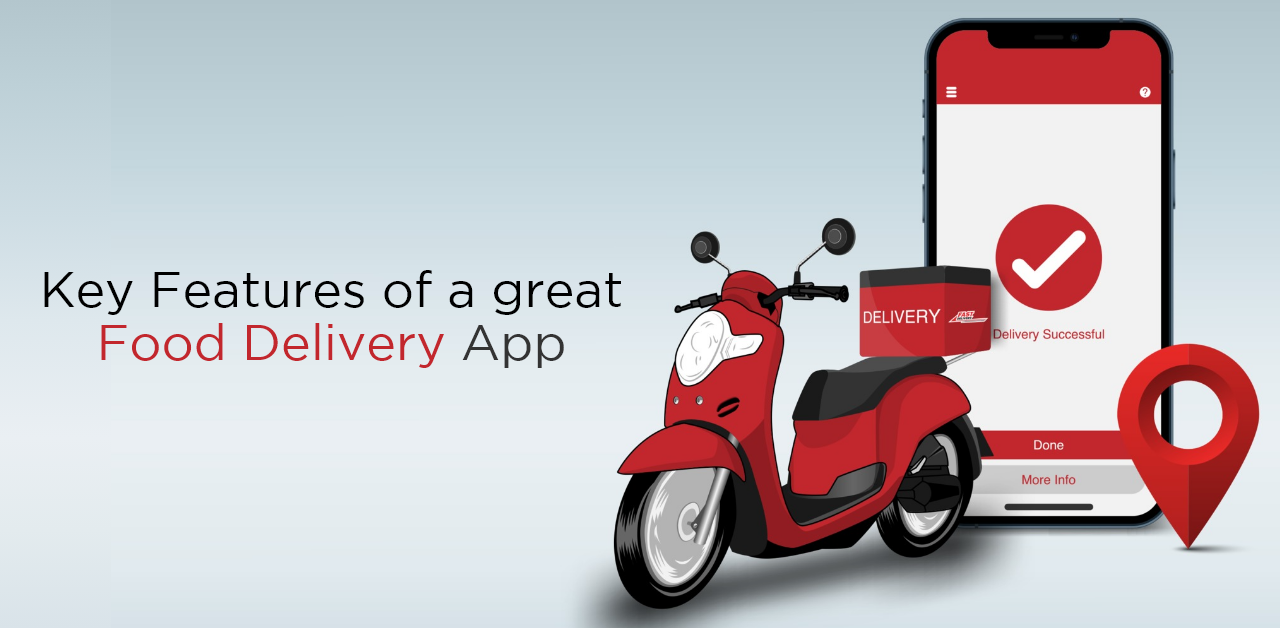 The following features are essential for a top-notch food delivery app:
1. Push Notifications
The most significant way to increase visibility and stay a step ahead of competitors is to send push notifications.
2. Loyalty Programs
The best method to persuade more people to use a food delivery app is by providing them with sale coupons and special deals.
3. Delivery Tracking
One of the critical functions of food delivery apps is the ability for customers to follow the location of their delivery agent using real-time GPS.
4. Simple Payment Options
Payment methods that are quick and easy are very productive. One must include convenient payment methods like Wallets, Credit/Debit Cards, and Cash On Delivery in their apps.
5. Profile Customization
In essence, the user's profile is a database of information. Past purchases, preferences determined by order analytics, shipping addresses, payment methods, and more may all be taken into account.
6. Reviews and Ratings
With this option, customers may rate and review restaurants on the app based on their liking. There's a thick chance that many users will opt to visit the app if it has a high rating.
How Much Does A Development Of Food Delivery App Cost?
The key features that must be included in an on-demand food delivery app have been discussed.
Nevertheless, now the question arises—how much does the development of a food delivery app cost? An app's development cost is influenced by several factors, including the type of platform (iOS or Android), the number of features and integrations, third-party APIs, etc.
Food delivery apps require 60-70 hours of development on the back end, whereas platforms may need 120 hours to develop. The average UI/UX design takes 50 hours to complete. Tests and bug fixes may take up to 100 hours.
As a result, the project will take approximately 300-400 hours to complete. The price for developing a food delivery app varies by location, and most companies charge by the hour.
A typical developer in the US charges $200 to $300, while a European developer charges $100 to $200.
Based on a median development cost of $50 to $100 per hour, it will cost $15,000 to $30,000 to develop a food delivery app. Users who integrate unique features into their apps will incur additional costs. Therefore, the food delivery app development cost approximately ranges from $15,000 to $40,000.
Conclusion
It is reasonable to conclude that food delivery apps are becoming increasingly popular nowadays. Therefore, their momentum is not likely to slow down anytime soon.
Now is the perfect time to create your food delivery app and position yourself as a leader in this fiercely competitive industry.
Hiring an app development team is vital if you want to launch a food delivery business. The AppsRhino team specializes in developing mobile apps that streamline and enhance food delivery services.
Contact Appsrhino right away to satisfy your cravings and demands. Viva la cuisine!