What are the numerous everyday requirements for every buyer? Grocery Delivery services, Food Delivery Services, Home Maintenance, Cleaning Services, and others.
People are engaged in their jobs and other activities throughout the day. Therefore, they may be unable to engage in these necessary Home Maintainance related tasks.
However, we require clothes daily. If we are going to work or a party, clothes are the basic needs for every individual. Would you want to wear unclean clothes to an important company meeting? Or will you wear smelly clothes to a party? Even imagining these situations makes you not want to think about them.
What is the solution to this problem? You can involve yourself in Laundry App Development! This application is the perfect way to solve the Laundry needs of every customer!
Do you want to know about Laundry Apps? You should read this blog for a complete overview of Laundry Applications and their features!
Moreover, know about some of the most popular On-Demand Laundry Apps in 2022!
How does an On-Demand Laundry App work?
Here is how the application will work after Laundry App Development! This overview of the working is from the customer's point of view as they download your Laundry App to receive cloth cleaning services.
The customer opens the application and Registers/ Signs in with their email id/phone number and password.

They enter their required time for cloth pick up and delivery.

The customers can specify details about cleaning, machine, clothes, etc.

The Admin Panel receives the cloth pick-up request and approves it per availability.

The user gets confirmation about the Laundry pick-up via notification or email. The application shall ensure the smoothness of the process.

The delivery partners pick up the clothes at the scheduled time from the customer's doorstep and deliver fresh and clean clothes back when ready!

The customers get a hassle-free Laundry experience!
Laundry App Features
As an entrepreneur, you have the responsibility to make your customers happy. The buyers appreciate the services your application provides. Hence, here are some features you may add to your On-Demand Laundry App!
List of Laundry professionals
When the users open your application, you can show them a list of professional companies available for cleaning their clothes. Alternatively, you can connect the customers with individual Laundry-people to make their clothes fresh and new!
The application may have categories for customers to choose from if they want to go with commercial companies or particular small businesses. Additionally, you can provide ratings based on former customer experience or other websites like Yelp.
Customer Support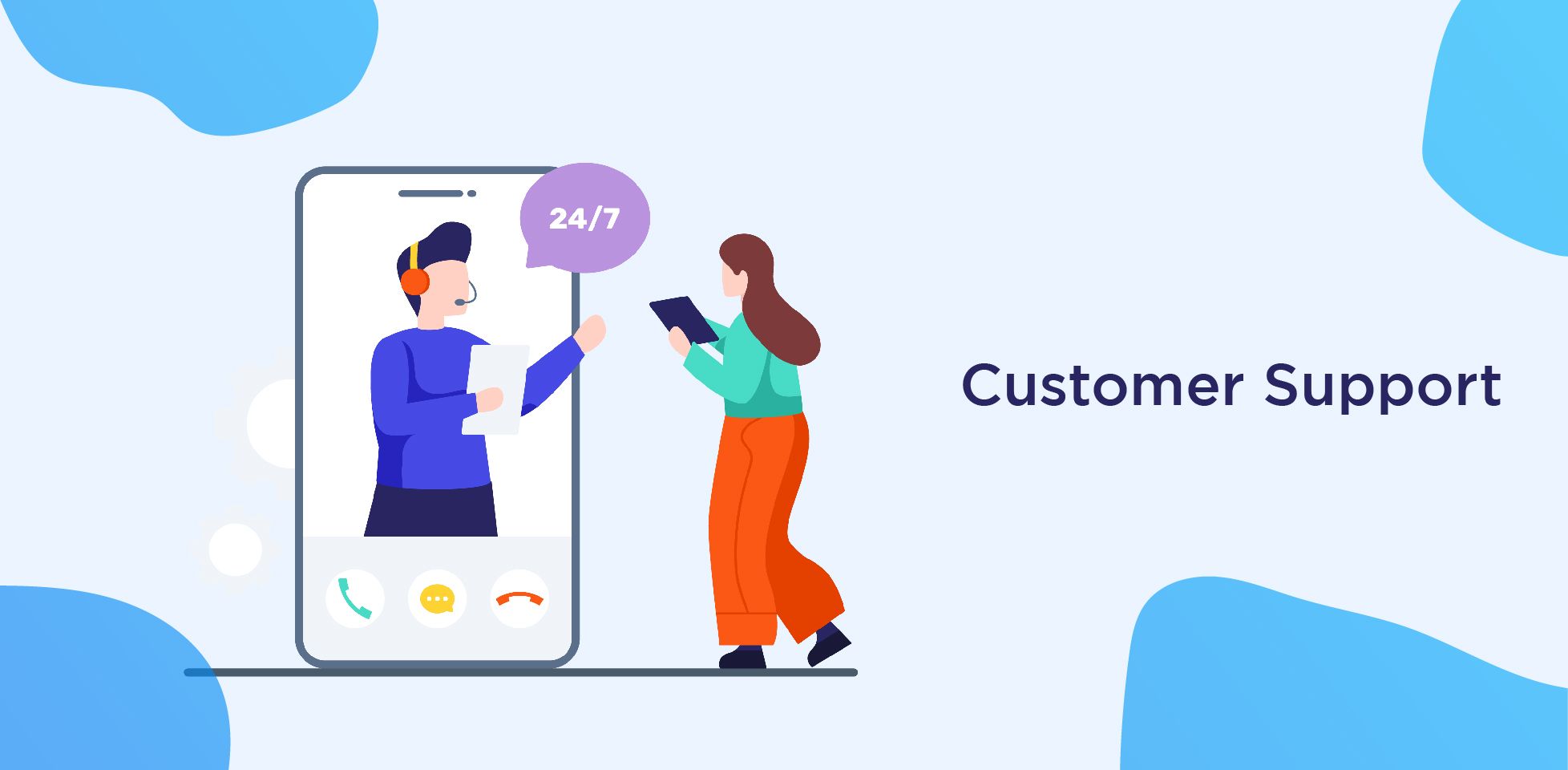 What if the customers are unhappy with your service? What if their favorite shirt shrinks? Will you take responsibility for their clothing? How will they reach out to you and get the solution to their problem?
Your Laundry App should have approachable User Support. Customers can contact you via phone calls, emails, and chatbots!
Here is a list of some benefits of chatbots you shall consider before implementing them in your application.
Available 24*7 for the customers

The Admin Panel doesn't have to sit and wait for the call all day. They can answer the customers when they are available.

General question options for the customers

Users can request a call from the experts.

Chatbot integration with multiple platforms
What is the best chatbot platform for your Laundry App? BotPenguin! Start your free trial with BotPenguin today!
Pick-up and Delivery Time setter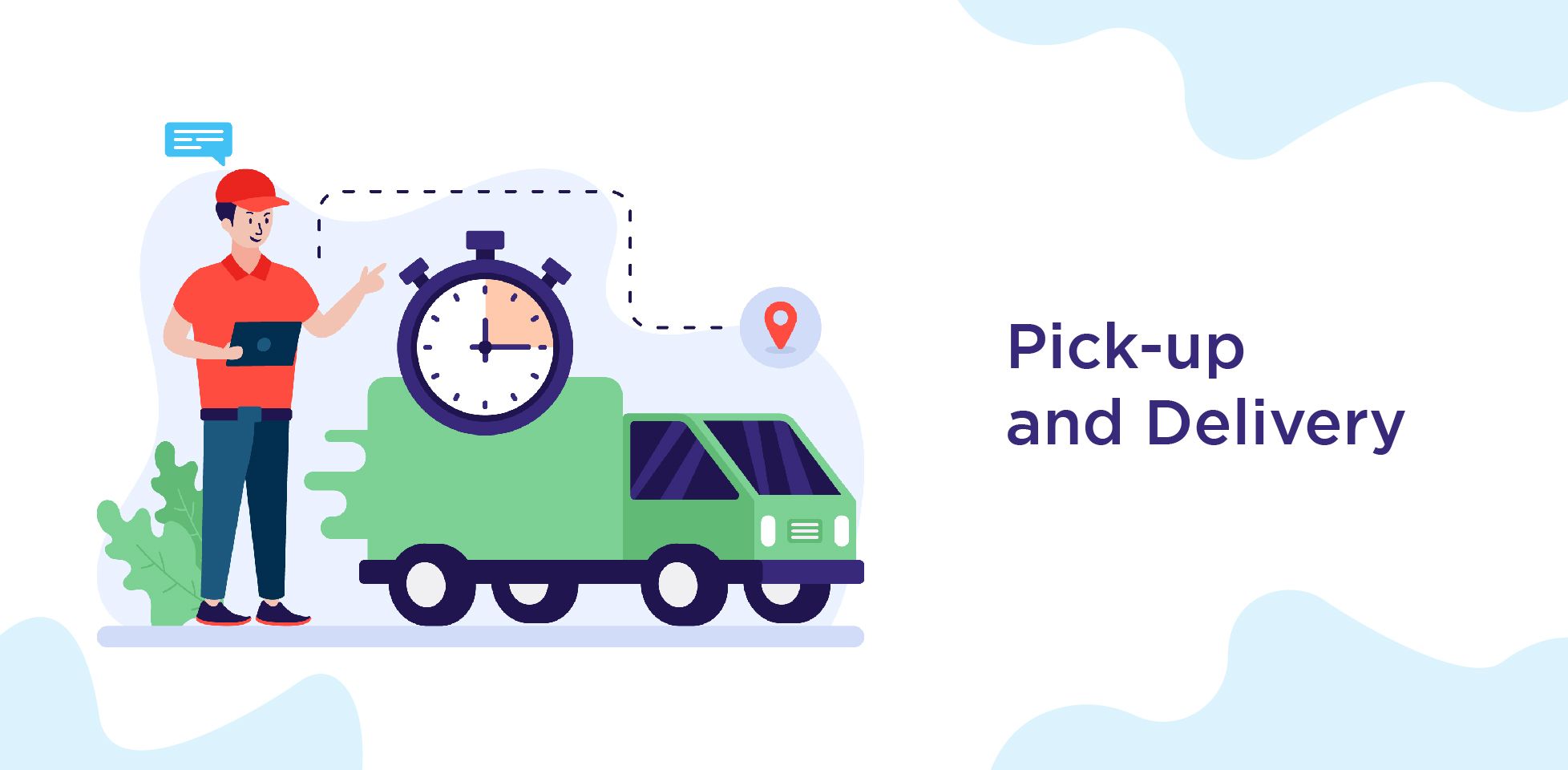 You can create a calendar and clock feature for the customers. This quality will allow the users to choose their available time for clothes pick-up and delivery.
You don't want the delivery partners and the customers to wait without productivity. Hence, the calendar and the clock will ease the waiting time and work for everyone.
Cost estimation Feature
You can let the customers add their cloth type on the Laundry App. Moreover, the users will enter the number of clothes they'll give to the delivery partners for cleaning.
Based on the information from the customers, the Laundry App developers can create an option for the App to calculate the cleaning and service cost.
Further, this cost will vary per the cloth washing specificity by the customers per cloth.
Cancellation of Orders
Customers may wish to cancel their orders at some instants for numerous reasons. They may be unavailable at the pick-up time they chose. Or they may want to wash their clothes themselves!
What will the customers do after they book your service? You can allow the users to cancel their orders at any time!
You can allow a complete or partial refund for the customers as they cancel their orders.
Multiple Payment Gateways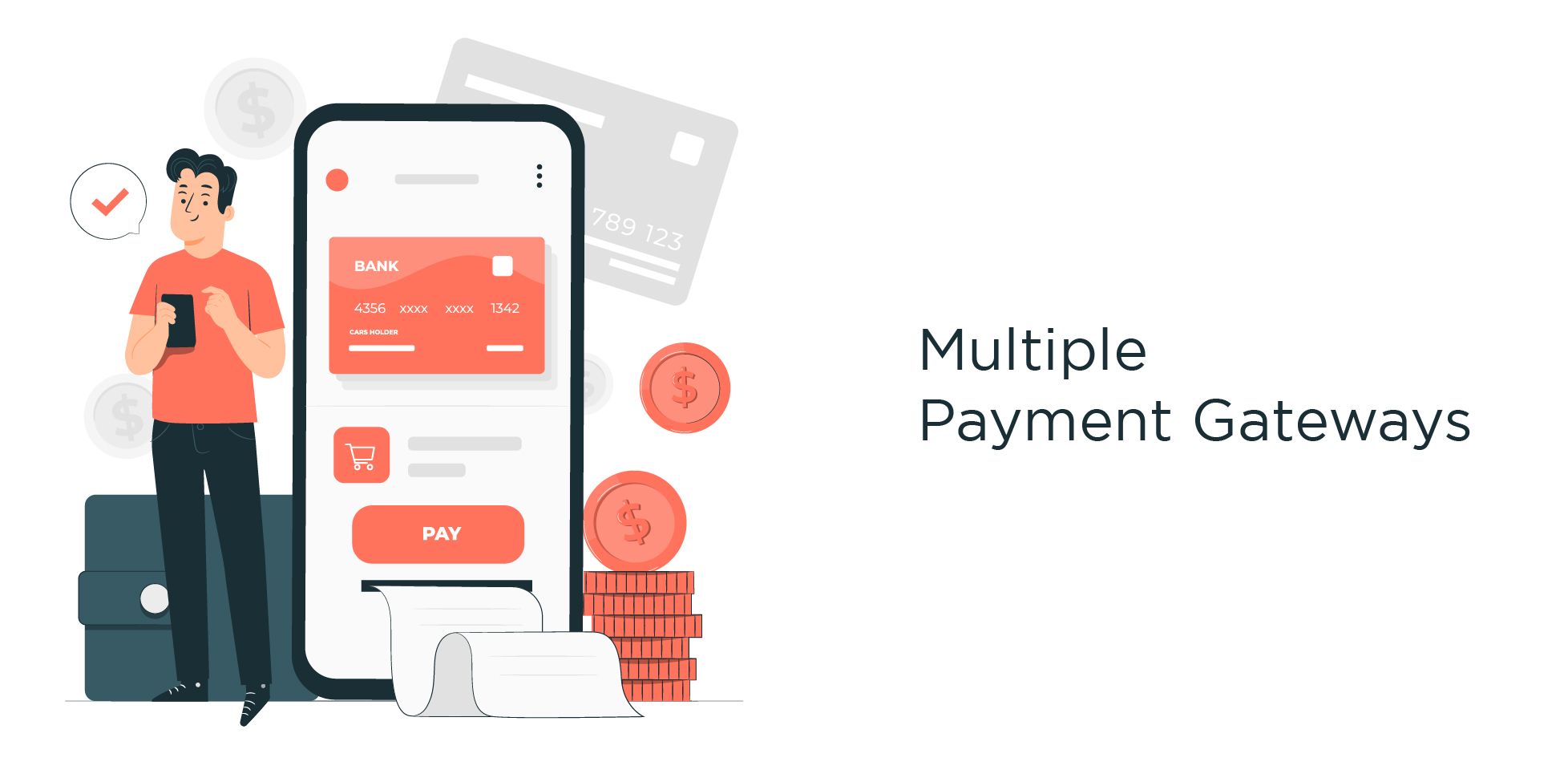 One of the essential Laundry App Features is the ability to choose any option from the numerous Payment Gateways. The customers may not have liquid money after they order to clean their clothes.
Therefore, they may wish to use e-wallets or any other Payment method to pay for their cloth cleaning service.
You have the responsibility of satisfying your customers and fulfilling their demands. Hence, you should provide the following Payment options.
Cash on Laundry Delivery

E-wallets

Credit and Debit cards

Gift vouchers
And more.
How to engage in Laundry App Development?
Here is a list of steps you can follow to develop your Laundry App! Do you know about the Software Development Life Cycle? This cycle will help you in the creation and success of your application!
Strategic Planning and Target Audience
The first step before starting the development of your Laundry App is planning! Planning helps you set your goals for the upcoming months and divide your work per requirement and teams.
Moreover, planning assists you decide on the necessary budget and divide it based on the Laundry App developer's salary and marketing.
Additionally, you should analyze the market and determine your target audience. Do you want to avail the Laundry services for local customers and engage them with professionals, or do you want to go global?
You can ask yourself and your team questions for effective planning and target-setting.
Designing and Development
What will be the user interface of your Laundry App? Would you want to see dull colors and no pictures after opening an application? You can lure users to your App by creating an attractive user interface!
The customers should find the features and numerous options without hassle. Moreover, the application shall work smoothly!
You can hire a Designing team to create a UI Design for the Laundry app.
What's next? You shall hire a Development team to create your Laundry App from scratch! You should opt for the programming language and platform (Android, iOS, or both) for your Laundry App Development.
Further, you shall ensure the skills and experience of your Developers before hiring them for the application creation job.
The Laundry App Developers will collaborate with the Designers for the user interface and with other teams for the back-end work. Additionally, they'll work with the Testers to solve bugs.
QA Testing
The Final step before releasing the application on the PlayStore and AppStore is Software Quality Assurance Testing. This step ensures the removal of bugs and errors from your Laundry App.
The QA Testers use manual and automation testing to find issues in the App. Further, they apply their creativity and problem-solving skills to find the required solutions!
QA Testers are the saviors of any application, and companies should only proceed with testing their Laundry App for the customers.
Marketing and Feedback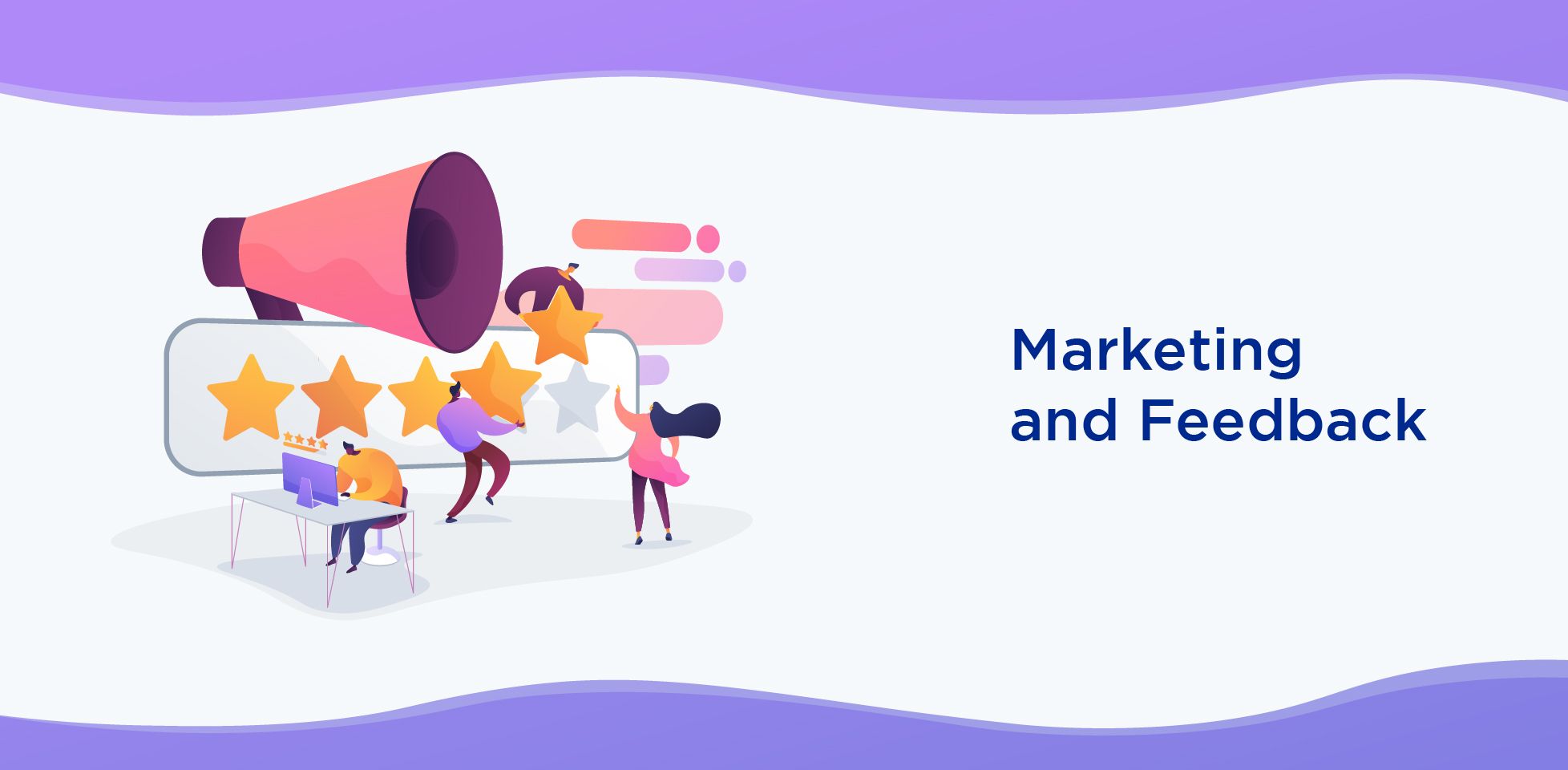 The last part of the Software Development Life Cycle is the marketing of your application. You can let the customers know about the features and benefits of your Laundry App via Digital marketing. You can send custom emails, post about your App on social media, and work wherever your target audience spends time.
Customer Feedback matters! The users tell you about their experience after using your Laundry App and provide ratings about your service. This Feedback determines your success in the market. Hence, you shall take the Customer review carefully. You may add features and update your application regularly based on the Feedback and found errors in the App!
Existing Laundry Delivery Apps
Here is a list of some popular Laundry Apps in the market. You can take inspiration from them and start your Laundry App Development journey!
TaskRabbit

Rinse

FlyCleaners

ByNext
AppsRhino offers the best Tech-driven solutions for Home services, Laundry delivery, Alcohol delivery, Grocery Delivery, On-demand Cannabis, and Taxi Services:
Conclusion
Do you know the technologies you can use to optimize your Laundry App for the customers? If your Laundry App Developers add these features, your application will improve. Moreover, database management and handling will become hassle-free for you and your Laundry App users.
The Cloud Technology will help the Laundry App developers and managers store data related to payments, orders, and users. Additionally, your application will become scalable and ready for more customers.
Another feature you can add is GPS integration. This Laundry App feature will help the customers know when they'll receive their services at their doorstep!
Additionally, you can add an Analytics and report feature to your Laundry App. Do you want any assistance while planning and developing your application? Contact AppsRhino!
We have the perfect team of Laundry App developers and designers for you. They are efficient in their skills and have the required experience. Connect with us today to know more!
Frequently Asked Questions
What is a laundry app?
A laundry app is a mobile application that allows users to conveniently schedule and manage laundry services, including pickup, washing, and delivery, through their smartphones or other mobile devices.
Why should I consider developing a laundry app?
Developing a laundry app can provide numerous benefits such as increasing customer convenience, streamlining operations, improving customer engagement, expanding your customer base, and boosting overall business efficiency.
What are the key features of a laundry app?
Key features of a laundry app typically include user registration and login, service selection, scheduling and booking, real-time order tracking, secure payment integration, push notifications, order history, customer feedback, and support options.
How can a laundry app enhance the customer experience?
A laundry app can enhance the customer experience by offering easy and quick service scheduling, transparent pricing, real-time order updates, hassle-free payments, personalized offers, and seamless communication with the laundry service provider.
What technologies are commonly used in laundry app development?
Laundry app development often involves the use of technologies such as mobile app development frameworks (e.g., React Native, Flutter), backend development using programming languages (e.g., Node.js, Ruby on Rails), cloud storage, APIs for payment gateways and location tracking, and database management systems.
How can I ensure the security of user data in a laundry app?
To ensure user data security, it is essential to implement secure data transmission protocols (such as HTTPS), encryption techniques for sensitive information, user authentication and authorization mechanisms, and regular security audits and updates.
How can I market and promote my laundry app?
To effectively market and promote your laundry app, you can employ strategies like social media marketing, targeted online advertising, content marketing, influencer collaborations, referral programs, search engine optimization (SEO), and partnerships with local businesses.
What is the typical process for developing a laundry app?
The process typically involves market research, defining app features and requirements, UI/UX design, app development, backend development and integration, testing, deployment to app stores, and post-launch monitoring, updates, and improvements.
How can I monetize a laundry app?
You can monetize a laundry app through various methods such as service fees or commissions on each laundry order, subscription plans with premium features, in-app advertising, partnerships with other businesses, and offering additional services or products within the app.
What are the ongoing maintenance and support requirements for a laundry app?
Ongoing maintenance and support for a laundry app involve regular updates to ensure compatibility with new OS versions and devices, bug fixing, performance optimization, server maintenance, security monitoring, and providing customer support through various channels.