The popularity of on-demand mobile applications has increased as people's schedules and lifestyles get busier.
Several smartphone applications make customers' lives easier, whether they are looking for food, beauty, or delivery services. Services like laundry apps are no exception.
Companies that offer on-demand laundry app development services are experts and intermediaries for the dynamic lifestyle.
Automate your laundry business with a mobile app if you want to learn how a laundry app can help your business.
Alternatively, if you plan to launch a laundry mobile app for your business, this blog post will assist you in understanding some of the critical characteristics and specifics of a laundry app.
Let's first look at the advantages of a laundry app before going over its key features.
What are the benefits of having a laundry app?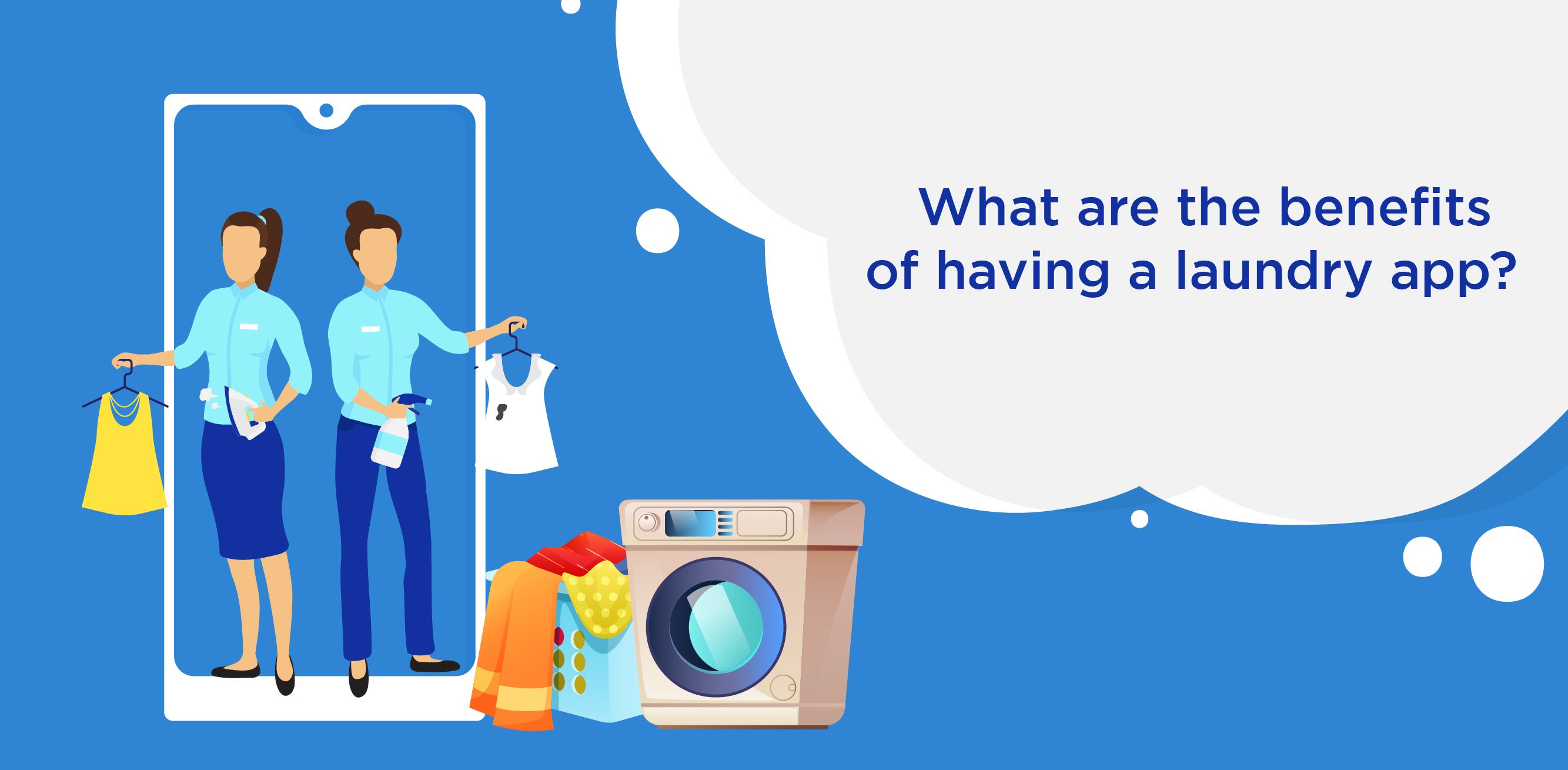 Customer convenience
With a laundry app, users can place online orders for their laundry with just a few clicks.
Process automation
Additionally, laundry businesses can automate every operation step (booking, payment, collection, and delivery) and increase their productivity with a mobile application.
Broad Coverage
With a mobile application, all laundry companies may serve far-away consumers, eliminating geographical restrictions.
Why is laundry app development necessary?
People are becoming increasingly fond of on-demand laundry and dry cleaning services because they may provide them with a wealth of knowledge on washing, drying, and ironing their garments.
Laundry service companies may reach a wider audience by taking advantage of modern technology like the internet and smartphones, which would be difficult or expensive to do through more conventional methods like running multiple marketing campaigns on radio, TV, newspapers, and brochures.
What advantages will a laundry app offer your laundry business?
Here are a few advantages for laundry service providers. Let's take a closer look at a few of these.
Register for the app- Service providers can register for the app using their email addresses, social media accounts, or mobile number.
Service Management- A service provider can manage and oversee various laundry services and item-based pricing.
Order Request- The service provider can accept or reject orders from clients to manage existing orders.
Order management- The laundry service provider is in total control of all order-related actions.
Profile setting- The ability to manage profile information such as first and last name, email, contact information, business name, profile photo or logo, etc., is provided through the profile setting feature.
Order History- Order history aids the laundry supplier in measuring various statistical information, such as the total number of active, finished, and canceled orders.
Coupons and discounts- They are available for the supplier to examine and use on all offers made by customers to one another. This knowledge could improve the way that suppliers provide options.
Customer Reviews- It helps manage comments and answer customer reviews and ratings after receiving services.
Laundry apps features that will benefit your business!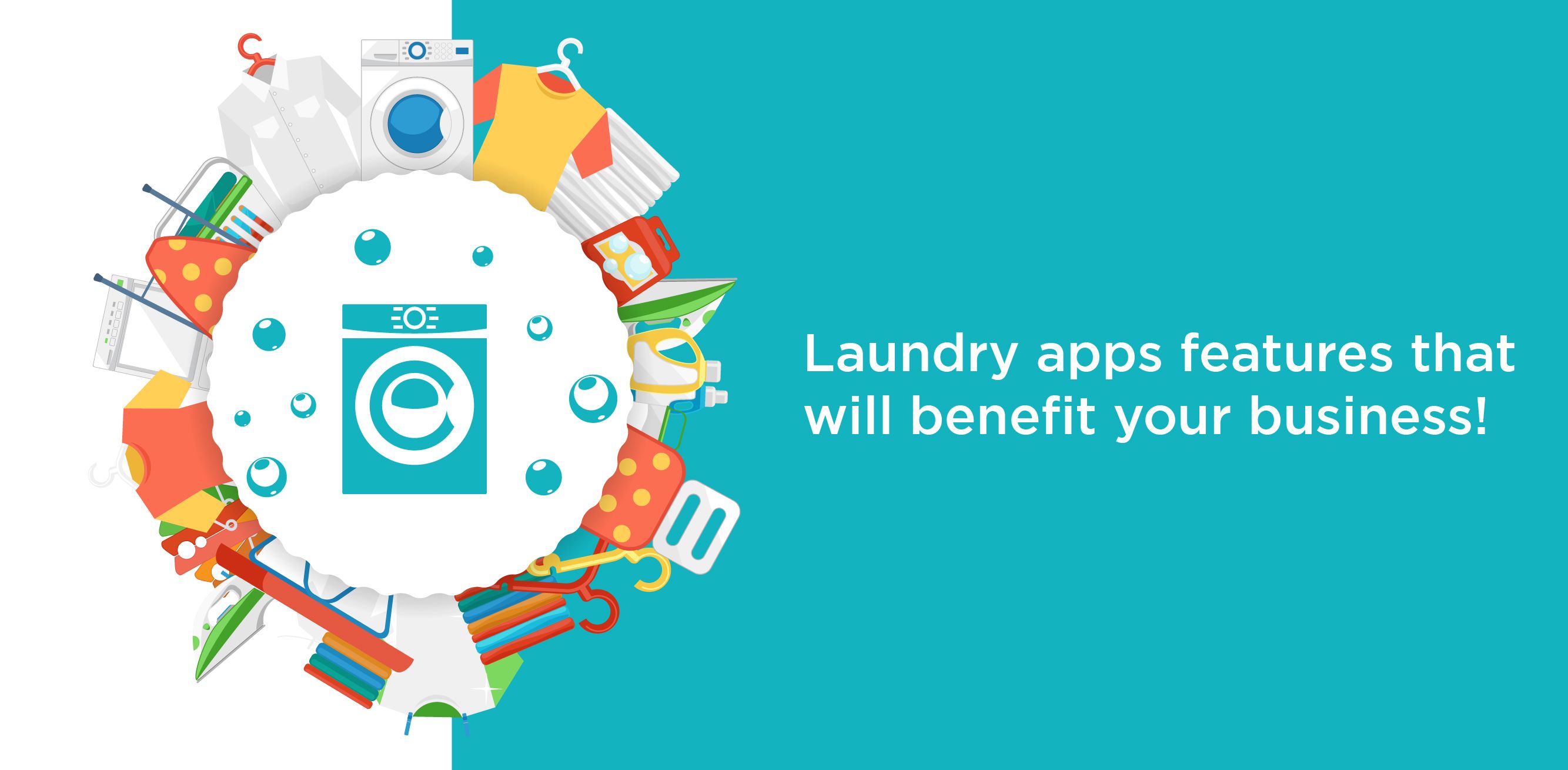 Login: A secure admin authentication page enables backend/admin panel access.
Dashboard: A well-designed dashboard aids in providing an intelligent overview of the platform.
Category management: The administrator can edit, add, or remove inactive items from product categories.
User Management: Admin can access details and add, update, and remove users.
Delivery Management: The administrator has control and management over the delivery portion.
Payment Management: The administrator can control various payment methods and transactions.
In-app chat: Using in-app chat to bridge the communication gap between users is a practical and successful approach.
Live GPS tracking: It is a feature that all on-demand service business apps must have to allow clients to monitor the arrival of their orders.
AppsRhino offers the best Tech-driven solutions for Home services, Laundry delivery, Alcohol delivery, Grocery Delivery, On-demand Cannabis, and Taxi Services:
To summarize
The secret to a growing and successful firm is digital transformation.
Now that individuals have smartphones at their disposal all the time, it is essential to ensure your business has a web and mobile presence.
Since the laundry industry is location-based and even dependent on it, modern technologies will help you take it to a new level.
Due to pick-up and delivery alternatives, Laundry Apps and websites can effectively promote your business, grow your clientele and revenue, market seasonal cleaning options, and serve more areas.
Since the modern world is all about speed and convenience, at AppsRhino, we give solutions that can be used to design your laundry app.
The app can then be used whenever and wherever possible to stay competitive and provide your consumers with even more.
Contact us today to get started with developing an exclusive on-demand app for your business!
Frequently Asked Questions
What is a laundry app and how can it benefit my business?
A laundry app is a mobile application that allows customers to schedule laundry services. It benefits your business by streamlining operations, attracting more customers, increasing efficiency, and enhancing the overall user experience.
Can a laundry app help me reach a wider customer base?
Absolutely! A laundry app provides convenience to customers, allowing them to access your services anytime, anywhere. This expands your reach beyond your physical location and attracts customers who prefer digital solutions.
How can a laundry app improve customer satisfaction?
A laundry app offers features like easy booking, real-time order tracking, personalized preferences, and secure payment options. These enhance customer satisfaction by providing convenience, transparency, and a seamless user experience.
Will a laundry app help me manage my business operations more efficiently?
Yes, a laundry app comes with features like order management, scheduling, inventory tracking, and customer communication. These tools help streamline operations, reduce manual effort, minimize errors, and improve overall efficiency.
Can a laundry app help me provide personalized services to my customers?
Absolutely! A laundry app allows customers to specify their preferences, such as detergent type, fabric care instructions, or special requests. This enables you to provide personalized services tailored to each customer's needs.