Imagine that it is late at night, and you are having a fantastic time at home with your friends and family when all of a sudden, your favorite bottle of whiskey runs out. What do you then? Amid the festivities, do you dash to the nearby liquor store to get a new bottle? Well, if you have a delivery app for alcohol, maybe not.
In the highly developed technology era of today, there is an app for everything. Everything can be done with a few clicks, including ordering from your favorite restaurant, a cab, or even laundry services. Therefore, why not also have an alcohol delivery app?
This blog lists the essential features your alcohol delivery app must have.
Features of a successful Alcohol Delivery App
A seamless shopping experience will be made possible by the alcohol delivery app through the app's features. This will accelerate the number of clients wanting to purchase alcohol through your application. These special features include order tracking and notification, scheduling orders, special discounts and promotions, adaptable payment methods, delivery tracking, and analytics.
1. Perfect UI/UX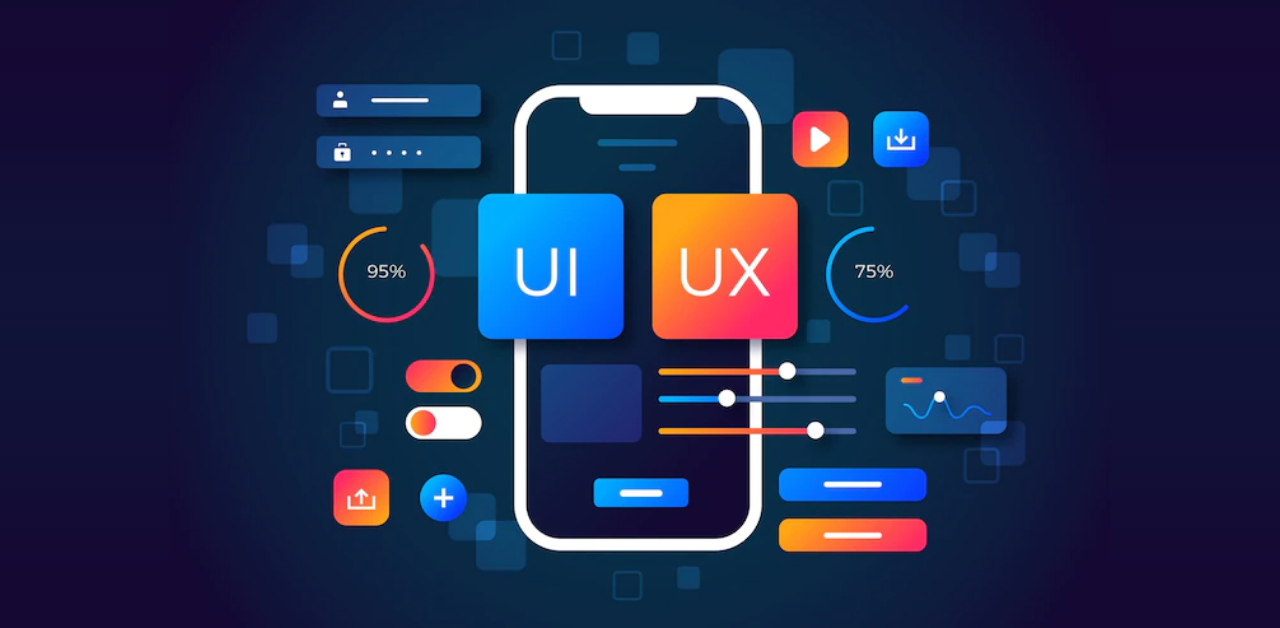 Your alcohol delivery app must make a statement; it is the best of all online alcohol delivery applications out there. Once a customer opens your app, it must be engaging enough for them to want to explore what your application has to offer.
A welcoming and upbeat environment could encourage users to use your alcohol delivery app more regularly. Your target audience will also influence your app's theme. This, in turn, increases the credibility of the application.
2. Login/Registration and document verification
This era of fast-paced lives is looking for precise and compact ways of dealing with things, and therefore, to make your app stand out, you must ensure that you value the customers' time.
An easy sign-up asking only for specific and necessary details is key. It always helps to make it more sophisticated. You can let users sign up through any social media platform. It will encourage quick and simple user registration.
We are all aware of the government regulations that declare unequivocally that there are few restrictions on alcohol use. As a result, it's crucial to request ID proofs and make it simple for clients to upload their IDs. It is crucial to include this "document upload." It is to be kept in mind that each country has its legal age specification for alcohol consumption. Your online alcohol delivery app should cater to the geographical diversity for its success worldwide.
3. Multiple Options for Payment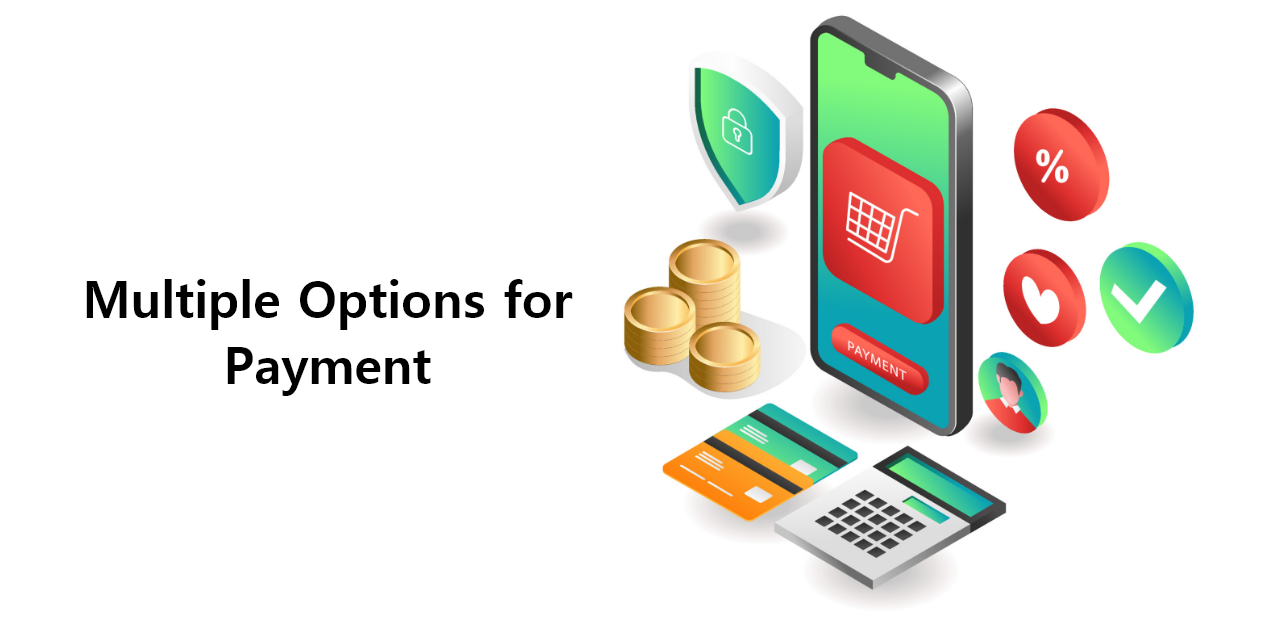 Allow users to pay using any method that works for them, including e-wallet apps. You should provide them with various payment options so they can pay whichever is convenient. If you provide your clients with the comfort they deserve, they will want to continue purchasing from your alcohol delivery app.
Hence, multiple payment options like credit/debit cards, PayPal, or GPay increase the chances of a potential client becoming loyal.
4. Search Filters
Customers can define descriptions of the alcoholic beverage in your online alcohol delivery application or select subcategories as needed.
Think of a customer who is prepared to purchase your finest bottle of wine for a particular event. Would they want to look up the label right away or explore the app to find the required type of alcohol?
Customers can narrow their choices of alternatives depending on the brand, cost, and popularity.
5. Customer Support Chatbot
Allow users to connect with your executives through texts in case of any query or doubt. Through Chatbot, you can stay in constant contact with your clients and understand their requirements better. A 24x7 agent catering to the queries and complaints of your customers helps give them a seamless and satisfying experience. This works to gain their trust and helps build customer loyalty. You can incorporate BotPenguin's Chatbot, which promises to provide users with excellent and accurate service.
AppsRhino offers the best Tech-driven solutions for Home services, Laundry delivery, Alcohol delivery, Grocery Delivery, On-demand Cannabis, and Taxi Services: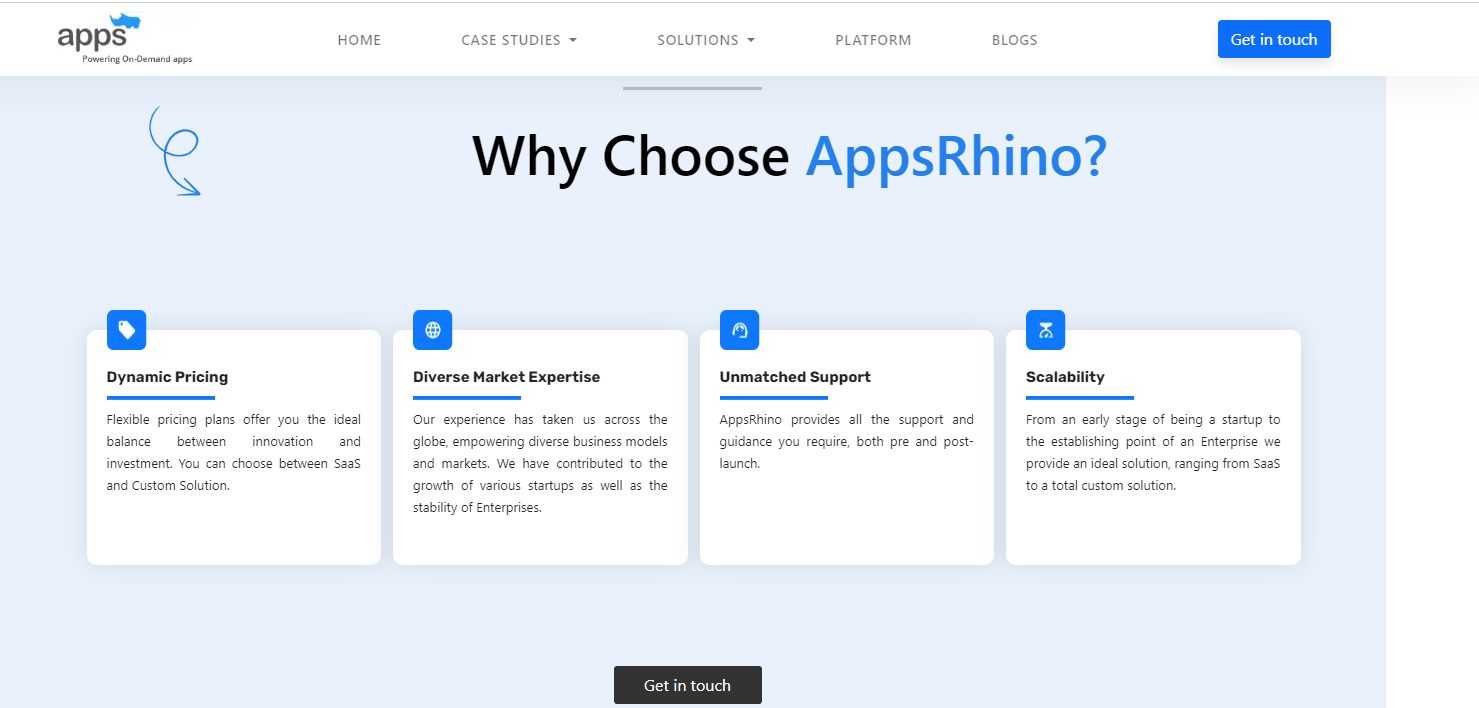 6. Various languages assistance
Being mindful of your target audience conveys a lot about the credibility as well as the potential expansion of your application. Hence, you would want your consumers to be able to select from a range of languages if you want to reach a global audience. Ensure that your program is multilingual.
Give your customers the option to download the online alcohol delivery app, then give them the option to select the language that best meets their needs and start purchasing!
7. Consumption preferences
Follow the customer's online activity and provide suggestions based on their most recent searches or orders. Additionally, you'll gain a better understanding of client preferences. This makes a statement that each client is valued and special. Once a customer's preferences are considered, it takes little time for them to get used to the comfort and familiarity that the app offers.
8. Delivery tracking through in-app navigation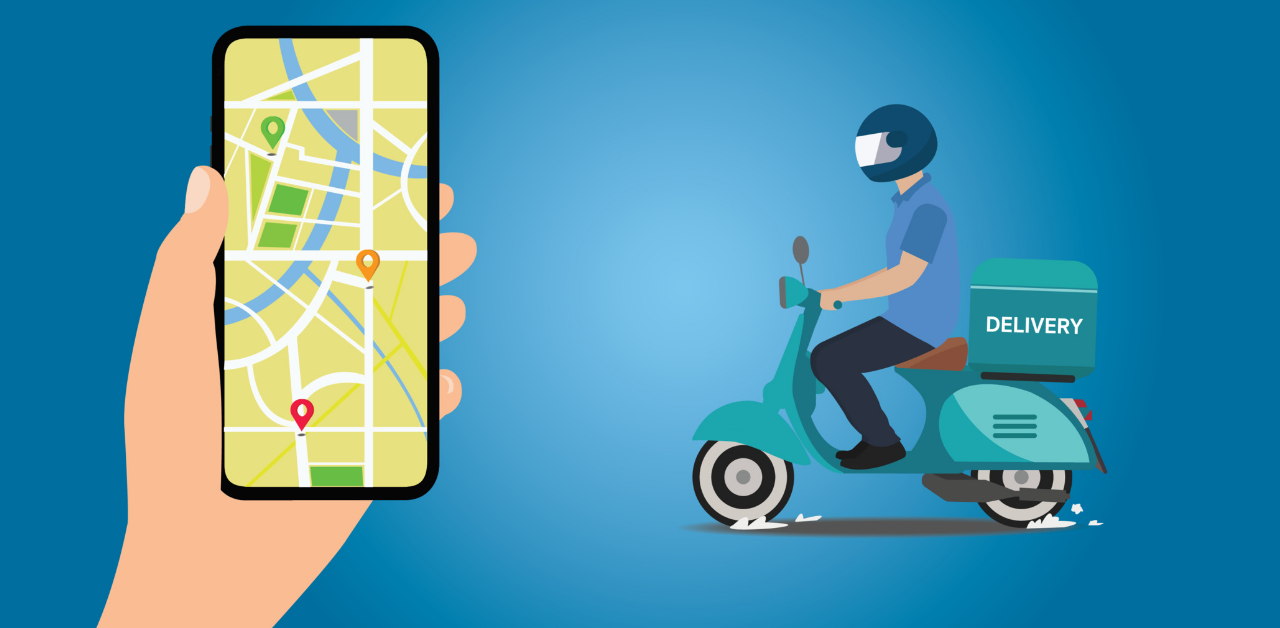 GPS location identifiers ought to be included in alcohol delivery apps. This function lets clients monitor the delivery agent's whereabouts in real time. Additionally, the monitoring screen logs and shows the approximate delivery time of each delivery.
9. Push Notifications
To keep an app running, you must regularly remind your clients what it offers. When the app obtains new updates, alert users or clients and let them know. With this feature, users can easily receive all new update notifications. You might use "Push notification" to notify your customers about coupons, special offers, vouchers, etc.
Conclusion
The competition out there is tough. If your alcohol delivery application doesn't stand out, it doesn't stand a chance of success. Alcohol delivery app development may vary from project to project, but it will always be tailored to your precise needs and optimized to yield the greatest outcomes.
To learn how to develop your app, deal with the perfect custom application development business like AppsRhino. We at AppsRhino, specialize in alcohol delivery app development, among others.
Our alcohol delivery app developers are proficient and experienced. You will not regret working with us.
Contact us today to get started!
Frequently Asked Questions
What are the must-have features for an alcohol delivery app?
Some must-have features for an alcohol delivery app include user registration, product catalog, search and filters, secure payment options, order tracking, delivery notifications, reviews and ratings, loyalty programs, promotional offers, and customer support.
How does user registration benefit an alcohol delivery app?
User registration allows customers to create personalized accounts, store delivery addresses, track order history, and enjoy additional features such as saved preferences and quick reordering.
Why is a comprehensive product catalog important for an alcohol delivery app?
A comprehensive product catalog enables users to browse and select from a wide range of alcoholic beverages, including various brands, types, sizes, and prices, enhancing their choices and satisfaction.
How do search and filter functionalities enhance the alcohol delivery app experience?
Search and filter functionalities make it easier for users to find specific products or refine their search based on parameters like brand, type, alcohol content, price range, and more, saving time and improving convenience.
What are the benefits of secure payment options in an alcohol delivery app?
Secure payment options, such as integration with trusted payment gateways, ensure safe transactions, build customer trust, and offer a seamless checkout experience for users.
How does order tracking improve the alcohol delivery process?
Order tracking allows users to monitor the status of their alcohol delivery in real-time, providing transparency and convenience while ensuring they know when to expect their order.
Why are delivery notifications valuable for an alcohol delivery app?
Delivery notifications keep users informed about the progress of their delivery, including order confirmation, dispatch, estimated arrival time, and updates on any delays or changes.