Remote work has grown in popularity over the previous 15 years and will only grow in the aftermath of Covid-19. Hiring remote developers and engineers could be a terrific alternative for your company: you can lower the cost and demand for office space and provide your staff with a more flexible work-life balance. Be confident in data that shows remote workers have high productivity standards.
Nonetheless, the hiring process can be difficult, complicated, and time-consuming. Anyone hiring must be confident in the knowledge and abilities to attract the top people and identify the perfect prospect. AppsRhino is committed to providing you with the knowledge and tools you need to grow your business. Today, we'll give you a comprehensive guide on hiring remote Testing engineers, complete with excellent tips.
The Advantages of Using Remote Testing Engineers
During difficult circumstances, you need your core software development team to deliver critical services in the most creative way possible. Here are three significant advantages of employing a remote engineer.
Access a diverse pool of talent
Location is no longer an issue. You may access a larger pool of talent from around the world that matches your tech stack.
Faster time to hire
Finding the right personnel can be shorter with a broader pool of talent than sourcing locally.
High cost/benefit ratio
With a shorter time to hire, access to larger talent pools, and fewer administrative and retention costs, the cost/benefit ratio is higher.
A Testing Engineer's Role and Responsibilities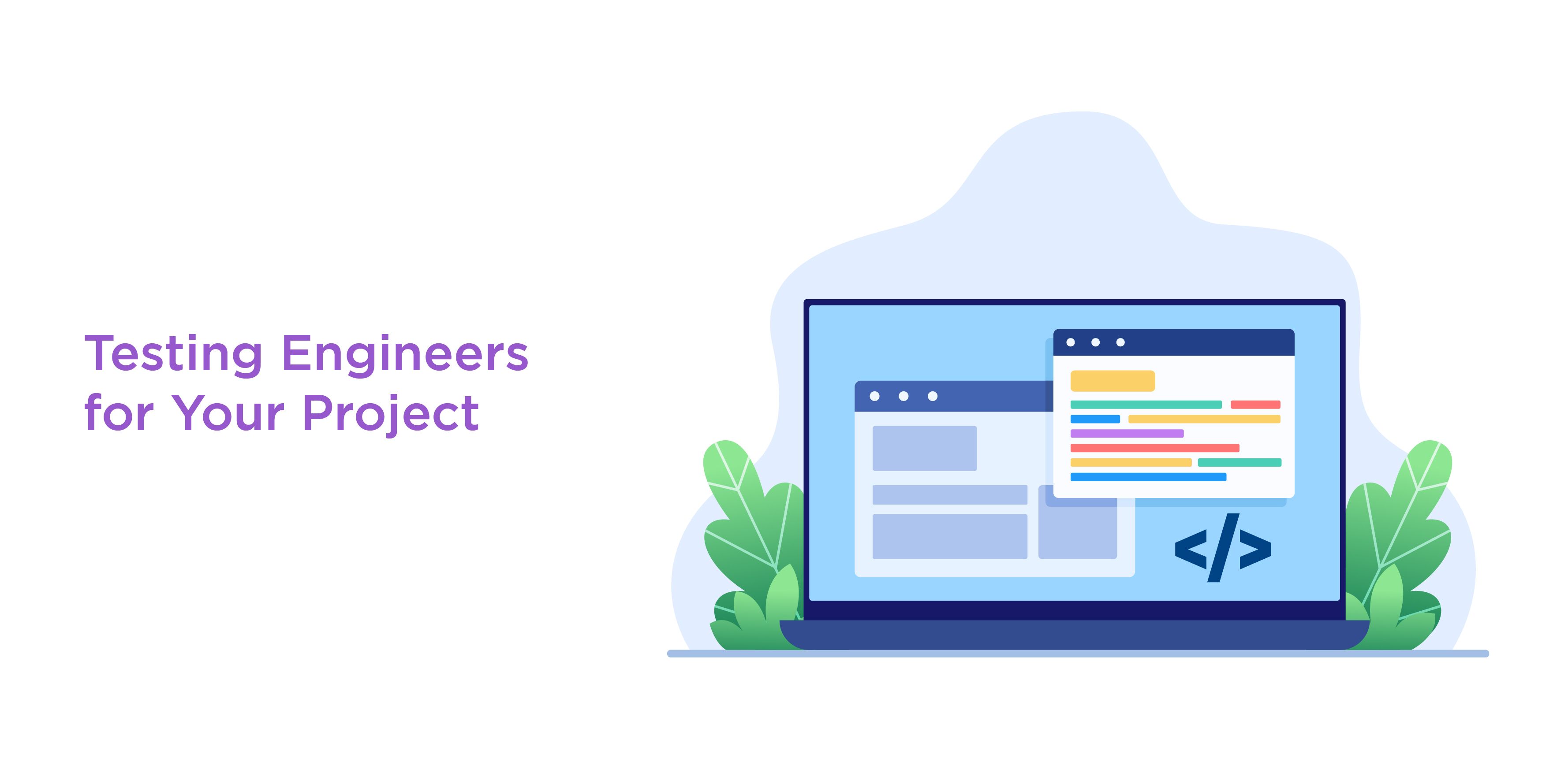 The quality assurance engineers or software testers divide the software product into testing objectives and report any errors discovered to the development team. QA professionals are also QA Analysts who concentrate on the software's business logic. Among their accomplishments are the following:
Finding flaws in the software's operation
Making test cases
User interface testing
Create automated test scripts
Outline your test strategies and strategy
Testing Engineer roles are more focused on enhancing software systems. Aside from the activities performed by QA analysts, a QA engineer can assist your product development team by:
Conducting risk analysis
Creating measurements and criteria to assure product quality
Investigating new tools and technologies for quality assurance processes
Examining software product documentation, and so on
5 Tips for Hiring Remote Engineering Teams
Your organization may have many questions about hiring remote engineers for the first time. Here's a beginner's guide to finding the most incredible remote talent. Here are five tips for hiring remote engineering teams:
1. Similar working style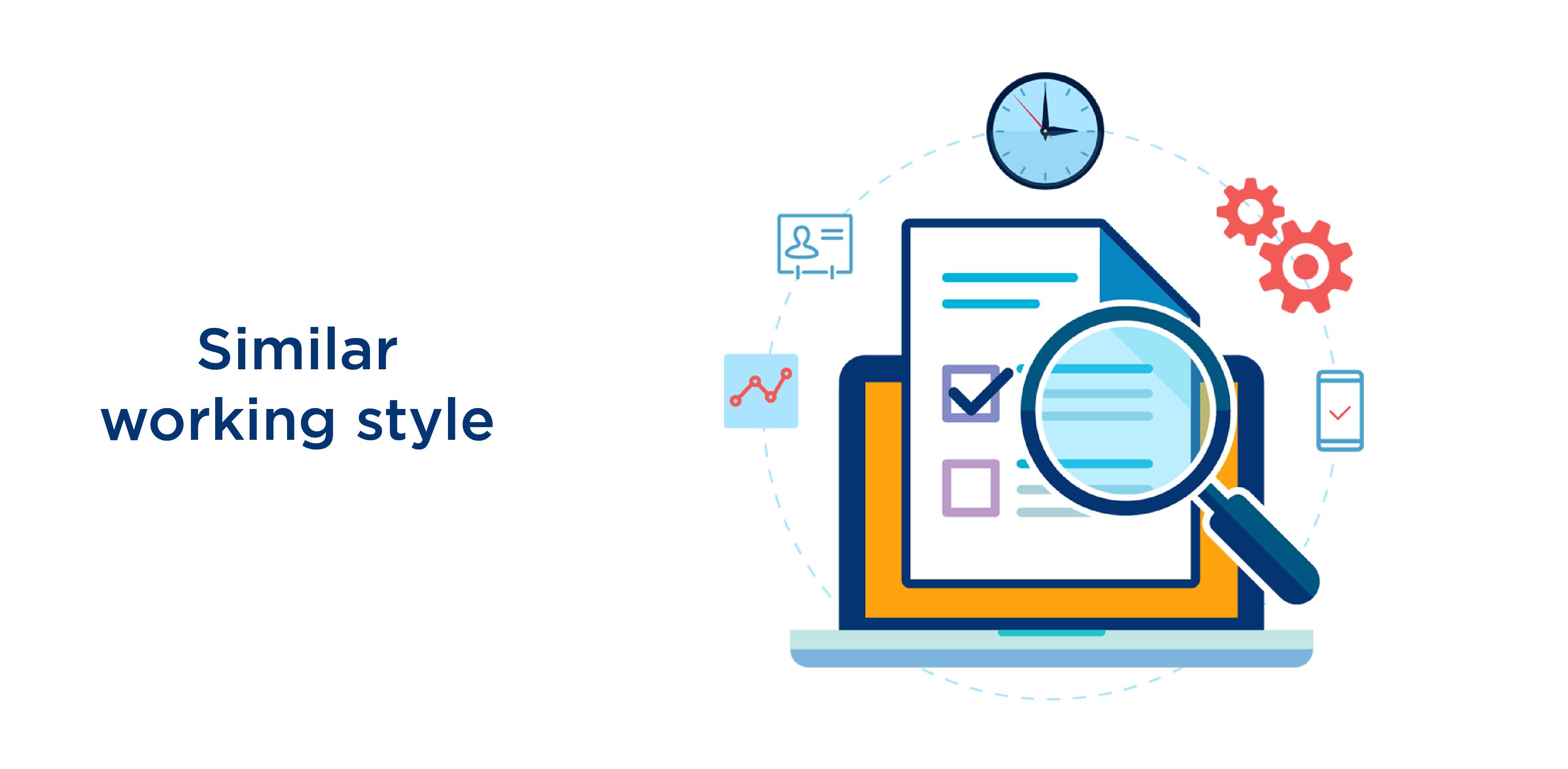 Remote engineers work similarly. Remote employment is like dating. You and they are particular people. To gel, you must have enough in common.
Example: You prefer video calling to email. You operate with remote teams, so video calling allows for more personal conversations. Remote workers must be comfortable utilizing video chat to communicate. Since you won't meet your remote team daily, your principles must align with theirs.
2. Quality
Talented engineers can solve half of a remote team's problems. Best engineers are 800% more productive than average—hire them. As evident as it appears, many companies miss this. Do not settle; get the best resources for your organization, quality first.
3. Communication
Communication is crucial to teamwork. Working with remote engineers in the same time zone as your firm makes communication easier. Looking for people in your time zone is good, but each firm may have different priorities.
4. Remote engineering? Don't conform
If a large corporation, like Google, has many operations in India, you shouldn't hunt for remote developers there. While engineers from India may be a good alternative, competing with Google is a struggle you won't win.
When looking for remote engineering expertise, select a less saturated industry. Strategically counter-trends.
5. Remote engineers pre-screened
If you're a hiring manager trying to hire remote testing engineers, you may wonder if they're trustworthy.
You must hire someone trustworthy, experienced, and compatible with your company's culture. You'll need to do multiple interviews, complete a background check, and spend a lot of time screening individuals.
Or use pre-screened remote engineers. Pre-vetted engineer means. It signifies that the remote engineer has passed interviews and exams to identify the best applicant.
The Hiring Process
Role(s) advertised: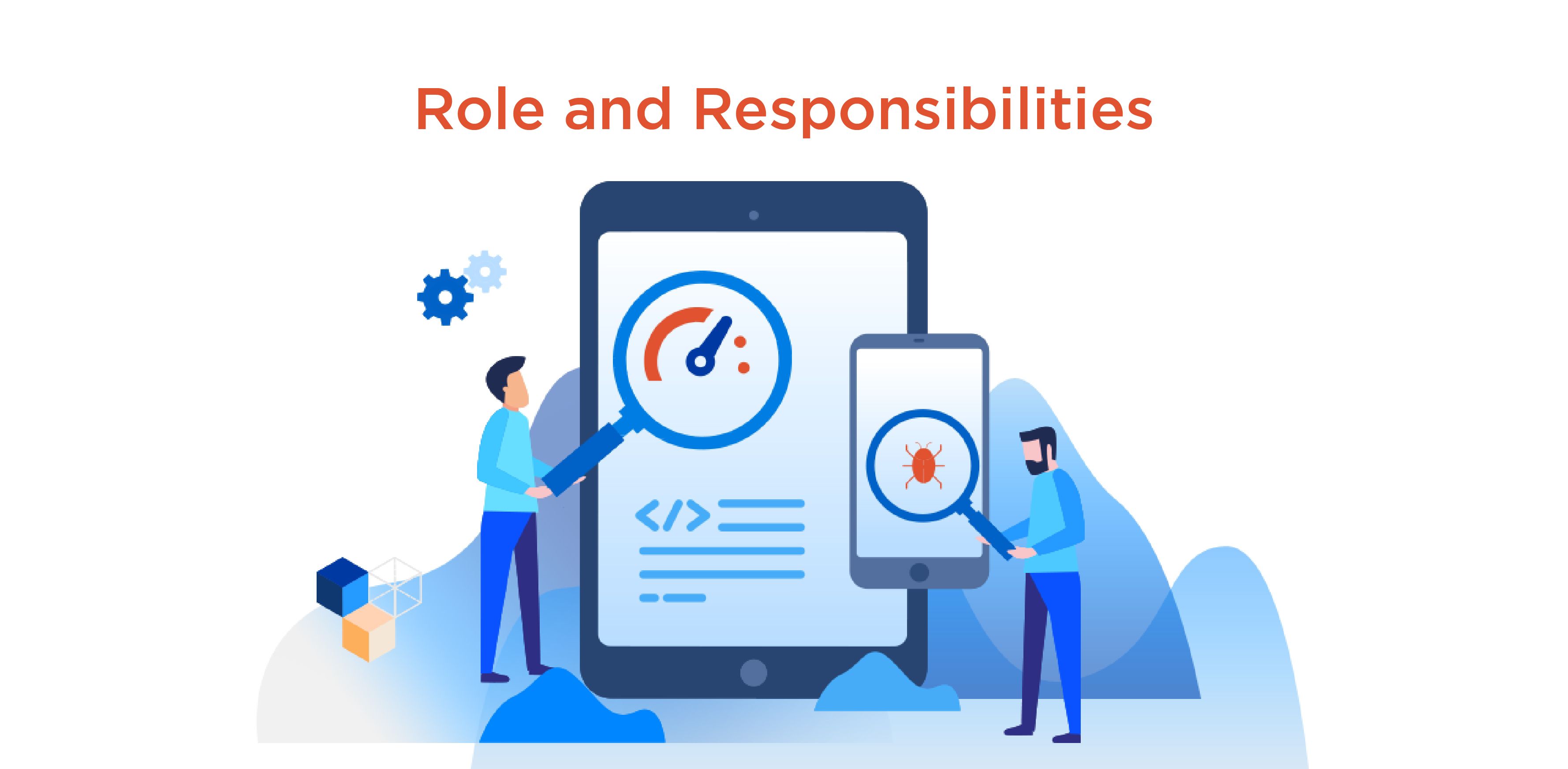 The recruitment procedure will be time-consuming; general developer or engineer descriptions won't assist slim prospects. You must know the technical criteria and talents needed for the post and state them in the ad. It will save time. Educate yourself if you lack specialized or software experience. Or recruit a colleague who knows what's needed.
Use careful terminology. That's how you pitch, name, and describe the role. Let's review:
When naming the job title, specify the type of developers you need, such as a UI/UX designer, iOS Engineer, app developer, or API developer.
Job descriptions should be detailed but brief. A blend of bullet points and story is usually the most effective format. Tell them why you're the ideal organization for them by describing your reputation, goals, benefits, salary, and team.
Be precise about job requirements so applicants know if they're qualified. It should involve non-engineering/software activities, such as engaging with clients, presenting proposals, and doing consumer research. Candidates must also have software training, such as Java, Python, C#, Android, etc.
There are many job sites and forums where you can publish your ad. Fiverr, Lorem, Gun. io, and Codeable are examples. Indeed, flex jobs, Trio, and LinkedIn are also famous. In the job description, note that the position is remote.
Who is suitable for you:
You know your company and goals best. Some critical characteristics form an excellent developer and engineering team. Remote workers need the discipline to fulfill deadlines, micromanage their job, and stay productive. Not only the field is required. You'll need a worker who can inform you of their progress, contact other possible clients, and explain ideas eloquently in writing and speech. Remote workers are responsible for your business as well as their work. They must be mature enough to handle that responsibility, which means having the confidence to execute projects well on their own, set and communicate realistic timetables, and reassure you and your team that the work is safe.
Your applicant must have discipline, strong communication skills, maturity, and initiative. Employer limits must also be considered. Start-ups face significant financial and business strains when picking a developer. When employing a freelancer, think how committed they are to other projects and how emotionally invested they will be in yours. Young and old developers worldwide are talented and capable. You need to locate the best prospects.
Filtering Candidates:
You have candidates, CVs, and cover letters. After reading everything, choose your top 10 candidates. These individuals should have all the abilities and requirements we mentioned. Tips for reviewing applications:
Read the job description? They're not a good fit if they don't have the necessary talents, experience, or time zone.
Their cover letter intrigued you? An excellent cover letter shows the individual knows your organization's role and can sell themselves. A solid cover letter helps candidates stand out.
Do you need this worker?p;/ Will they work full-time or freelance? These are the criteria for your final list.
Interviewing Applicants: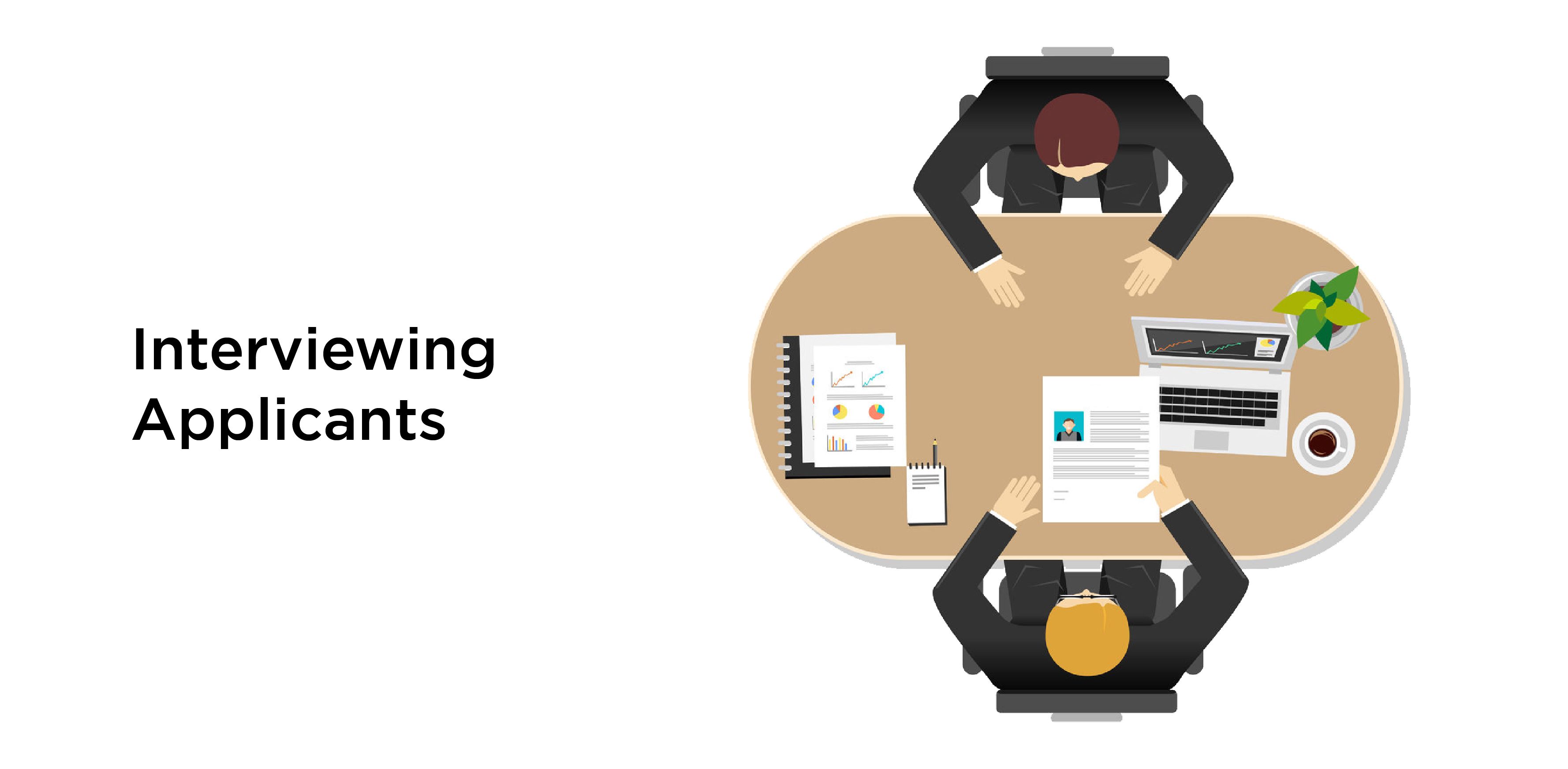 You've screened all your prospects and are in the final stages of hiring; it's time to interview. Job interviews have moved from offices to Zoom calls around the world. A remote consultation is distinct from an in-person interview. We provide tips for organizing discussions.
A candidate's short presentation can reveal a lot about them. It includes communication skills, energy, personality, technical ability, and rapport-building.
The technical interview lets you learn about an applicant's talents and projects and how they handled difficult situations. It helps them showcase their skills and abilities. It's a chance to blend technical talents with flair and enthusiasm.
A code challenge is an excellent test of a candidate's coding skills. Please give them a 30-to-60-minute task to structure, write, test, and document code. It shows how hands-on they are with development projects.
Test and score applicants. It will help you make hiring decisions. After the interviews, you choose the winner. This article can help you navigate recruitment and determine which applicant stood out.
Remote developers: pros, cons
You may be confused about the pros and cons of hiring a remote worker. As office work and slight work increase, you may feel like you're losing control of your personnel. Multiple studies suggest that workers want remote employment.
In 2019, Buffer. com revealed that 98% of applicants wanted to work off-site at least once. Remote work eliminates long commutes and improves work-life balance. You can manage workload and progress by controlling procedure, communication, and documentation. Monday. com or a Gantt Chart can help you track team progress. Remote workers are cost-effective because they don't need office equipment or sick pay. From 2013 to 2020, increasing study shows remote working's impact on productivity.
Keeping up with tech developments, knowledge, tips, and strategies is difficult. AppsRhino helps you solve all your technological and Fintech problems. Contact us if you need help recruiting a remote developer or engineering team. We'll help you harness the potential of this new frontier of productive working.
Hire Dedicated Developers for various technologies such as Android, Angular, React, IOS, PHP, Node, Joget, MongoDB, and Java with AppsRhino: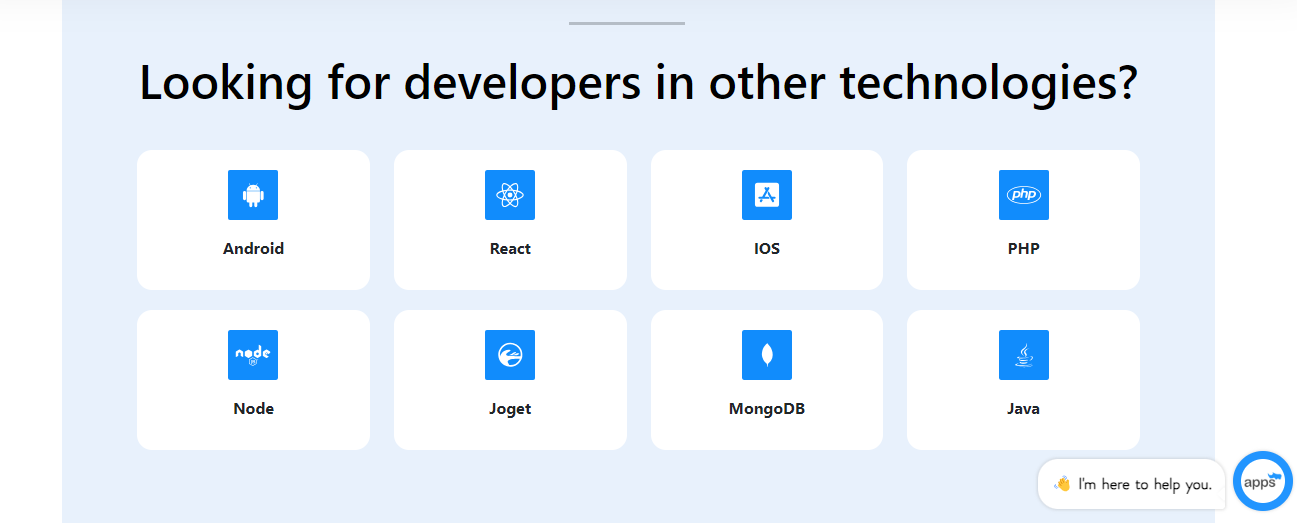 Wrapping Up
Remote engineer hiring is difficult. As talent changes to a borderless landscape, you'll have to adapt to the new workplace. Hire reliable, experienced workers. You must ensure a smooth workflow for all groups. AppsRhino hires remote engineers and developers from across the world. AppsRhino gives the top 1% of 2 million+ pre-vetted, experienced experts using AI and machine learning. AppsRhino's screening procedure ensures you hire the finest. Hire remote engineers who are trustworthy, experienced, and fit your company's culture. AppsRhino makes hiring such professionals easy.
Frequently Asked Questions
What are the advantages of hiring remote testing engineers for my project?
Hiring remote testing engineers offers benefits such as cost savings, access to a global talent pool, increased flexibility, and 24/7 project coverage.
How can I assess the skills and expertise of remote testing engineers?
You can assess their skills through technical interviews, coding tests, reviewing their previous work, and requesting references from their past clients or employers.
What qualifications should I look for when hiring remote testing engineers?
Look for candidates with relevant experience in software testing, knowledge of testing methodologies and tools, strong problem-solving skills, and the ability to work independently.
What platforms or websites can I use to find remote testing engineers?
Popular platforms for hiring remote talent include Upwork, Freelancer, Toptal, and LinkedIn. Additionally, you can leverage specialized software testing communities and forums.
How can I ensure effective communication with remote testing engineers?
Use communication tools like video conferencing, project management platforms, and instant messaging applications to maintain regular and clear communication channels.
What strategies can I employ to evaluate the cultural fit of remote testing engineers?
Conduct cultural fit interviews, assess their adaptability, and evaluate their communication and collaboration skills to ensure they align with your team's values and work culture.