Introduction
Spending money on your business while trying to earn soaring profits is an indispensable part of any business, and a furniture store business is no exception. As a result, entrepreneurs do not think much about parting ways with a few bucks to make millions and billions!
But what if we tell you that you can expand your business and eliminate avoidable expenses as a furniture store? Are you curious how?
It is simple! You just need to incorporate an online furniture store into your business to make the most of it!
An online furniture store lets you display all your products without demanding you to look for additional physical showrooms to accommodate your items. Thus, you get spared from the headache of managing more than one brick-and-mortar showroom and hiring extra staff!
There are more benefits to opening an online furniture store, which we have documented in the blog below.
Let us get started!
What are online Furniture stores?
An online furniture store makes people's shopping experience seamless and more convenient by offering them an array of furniture choices online, along with numerous styles, materials, and costs.
Here, you can discover conventional furniture and sassy ones, too, by just tapping on your mobile screens right from the comfort of your home.
What are some statistics on online furniture stores?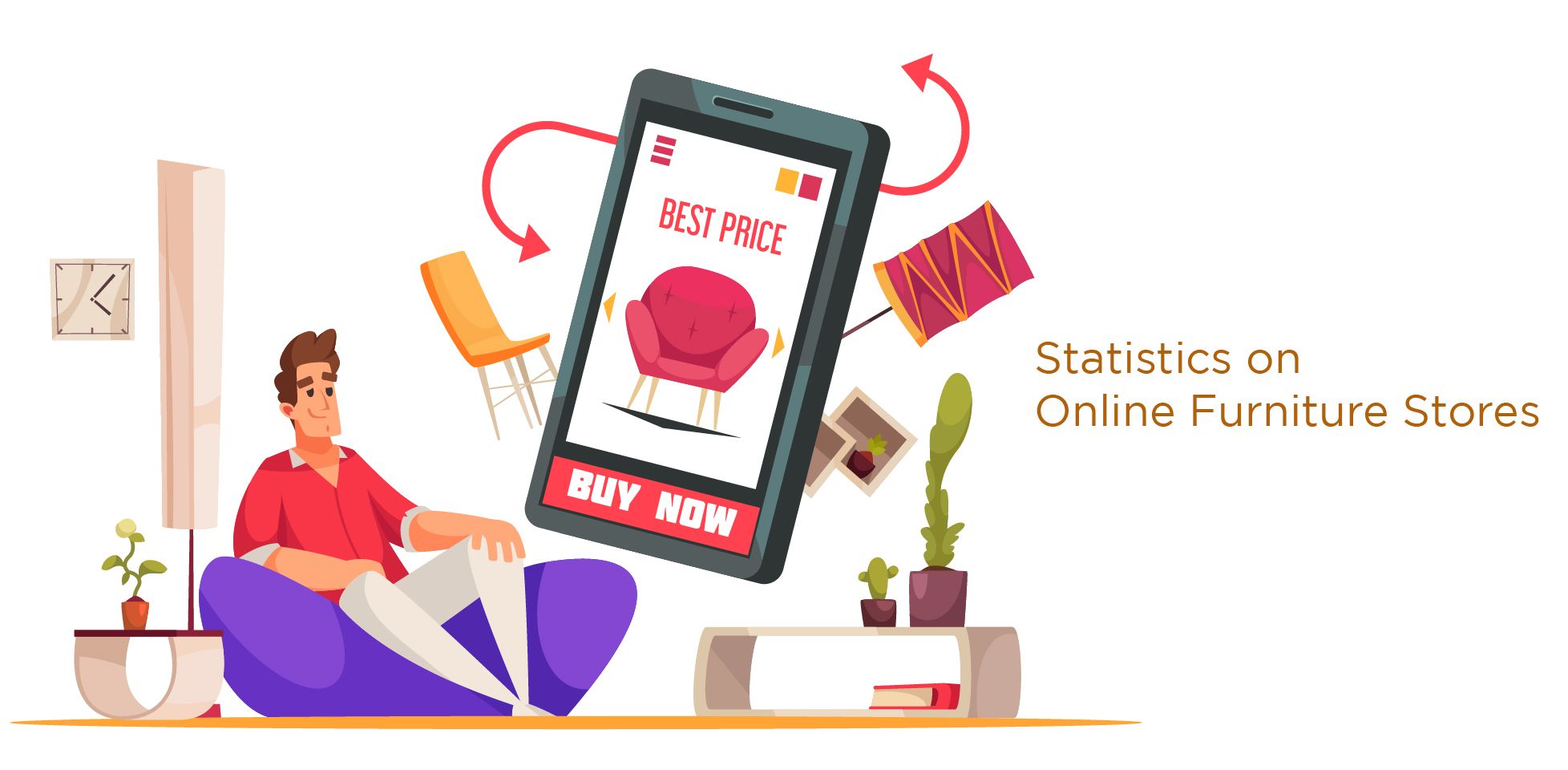 Before acquainting you with the benefits of online furniture stores, let us throw light on how they fare nowadays!
If we talk about online household furniture sales in the US market, we can see that its size was 57.8 billion dollars in 2022.

As far as the growth of online household furniture sales in the US market, we witnessed a growth of 4.1 percent in the market size in 2022.

Annualized market size growth from 2017 to 2022 in online furniture sales in the United States of America was 11.8 percent.
Why are online Furniture Stores important for your business?
There have been drastic changes in how people live in the world over time. Today, almost everyone uses the online platform for buying or selling. And purchasing furniture online has also become a common phenomenon.
Currently, the furniture eCommerce industry enjoys a worldwide valuation of 200 billion dollars, and nearly one-third of customers prefer buying furniture online!
All these numbers clearly indicate that a significant number of business owners are already engaged in online business. And you can expect more and more companies to jump on the bandwagon.
Suppose you are still confused about whether you must have online furniture stores to help you further your business. In that case, you will be able to arrive at a decision after reading the following points:
Easy on the pocket
Entrepreneurs who are toying with the idea of venturing into this industry can opt for online furniture stores without being at risk of losing a significant amount of money.
When you are new to the industry and trying to carve a niche amidst some already established names, spending money on erecting a physical store without a guarantee of success is risky! In this scenario, you can use online furniture stores to test the waters and see how your business fares.
If the venture starts to look promising, you can also go ahead and have offline stores without any fear of not getting customers!
And those who are already well established and want to expand their businesses can also leverage online furniture stores and eliminate the need to look for a piece of land to construct a building, hire more staff members and pay the electricity bills of the establishment.
Thus, whether a newbie or a veteran, going to online furniture stores is always beneficial!
Round the clock
Operating an offline business is synonymous with having a fixed number of working hours and expecting business opportunities beyond which is inconceivable. However, online furniture stores do not have any such restrictions.
Whether you are away at a family gathering, sleeping at night, or watching movies, you can always receive an online order from customers. On the contrary, expecting getting furniture orders in the middle of the night in the case of an offline store is a far cry from reality.
Thus, shoppers with swamped schedules can shop at their convenience, giving them ample business opportunities.
Helps With Business Credibility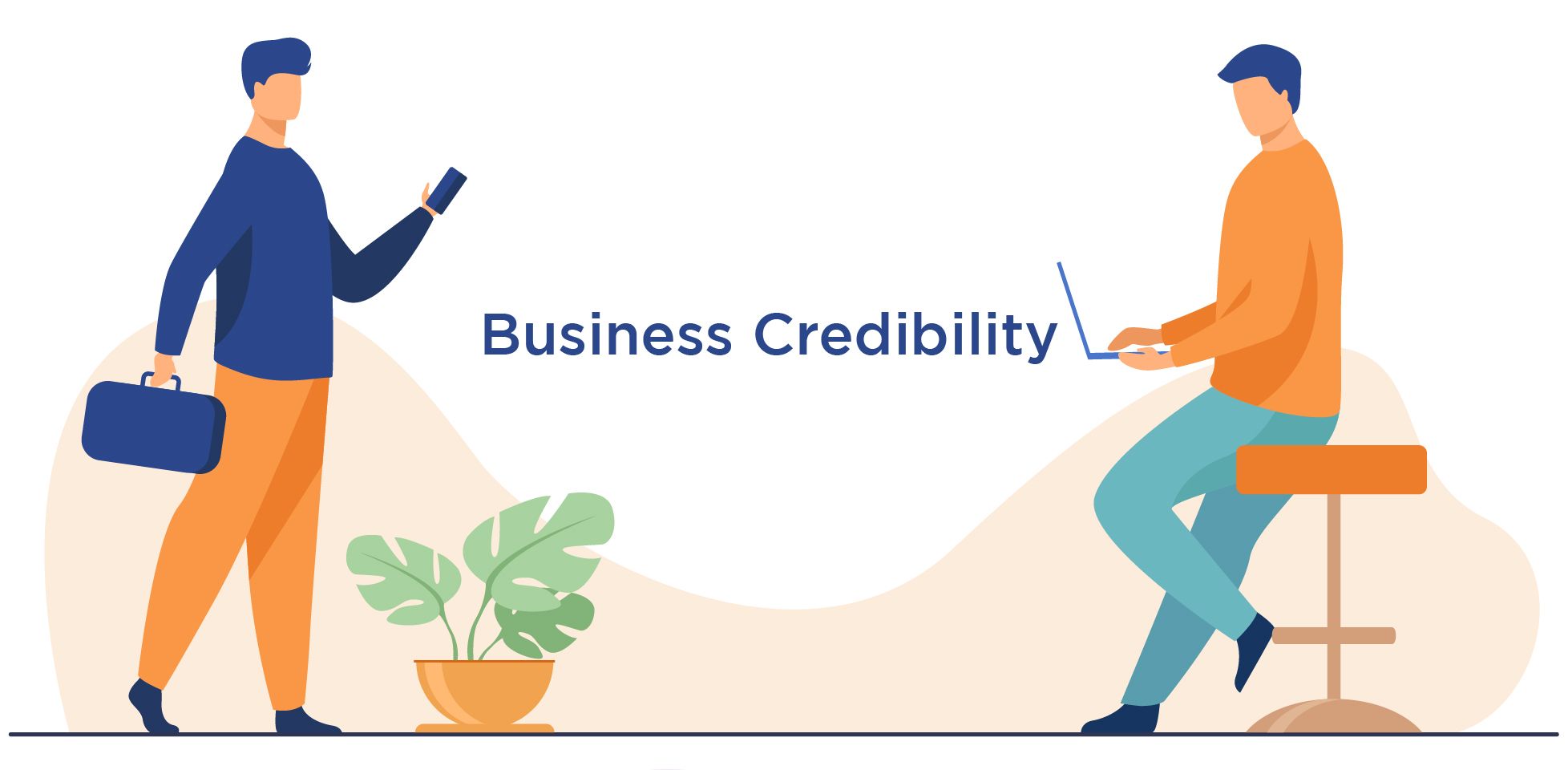 Online furniture stores aid your business in establishing credibility, as you can tell potential shoppers all about yourself by dedicating a particular page of your website or app to it. Moreover, it also provides you with a medium where you can answer all of the commonly asked questions for your current and future customers.
Therefore, you can now tell people about your history as a retailer, achievements, new programs, etc., with the help of online furniture stores.
Enhanced customer support
Online furniture stores let you entertain your visitors' queries without human intervention. Customers can talk to a chatbot to get more clarity on any product or buying process.
The right thing to do here is to let a chatbot provide solutions to problems that do not require human assistance. The chatbot can always transfer the query to an operator if a situation demands a human's involvement.
You can consider using BotPenguin. BotPenguin is an AI powered chatbot platform that lets you build amazing chatbots to answer queries, book appointments, and generate leads on websites, Facebook Messenger and other platforms.
In the case of an offline establishment, customers either have to come to the store or ask things telephonically, which is time-consuming for them and the operators.
Increased customer reach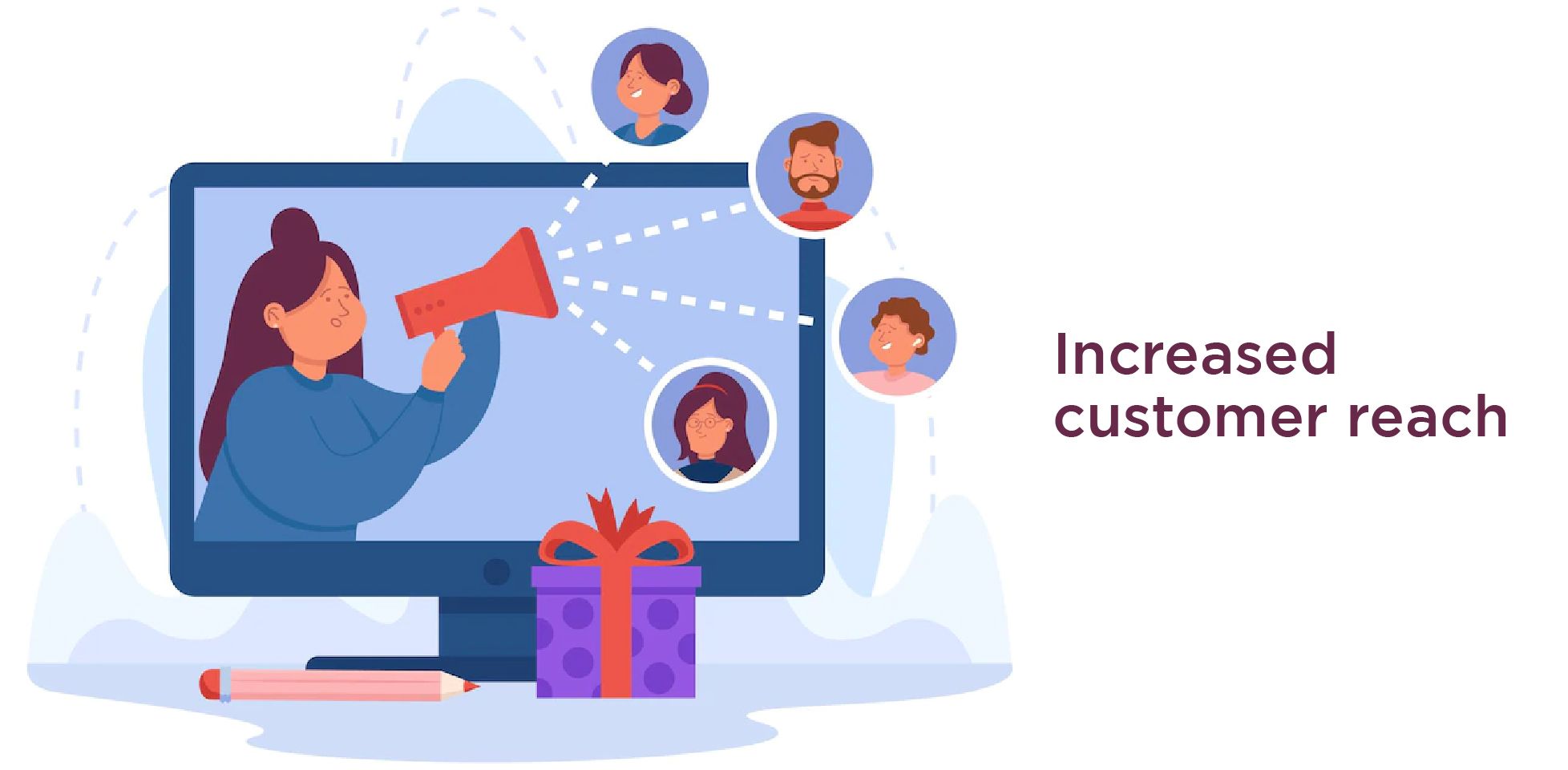 You can not take a physical store around the world, can you? And this is the very reason why some businesses are limited to a local area.
People dwelling in another town or country can not come to your furniture store to shop, which leads to them visiting their nearest stores. However, when you offer them the facility to shop online, you give them the convenience of exploring your assortment from the comfort of their homes. As a result, the chances of them choosing you and buying furniture from your company increase.
Web Analytics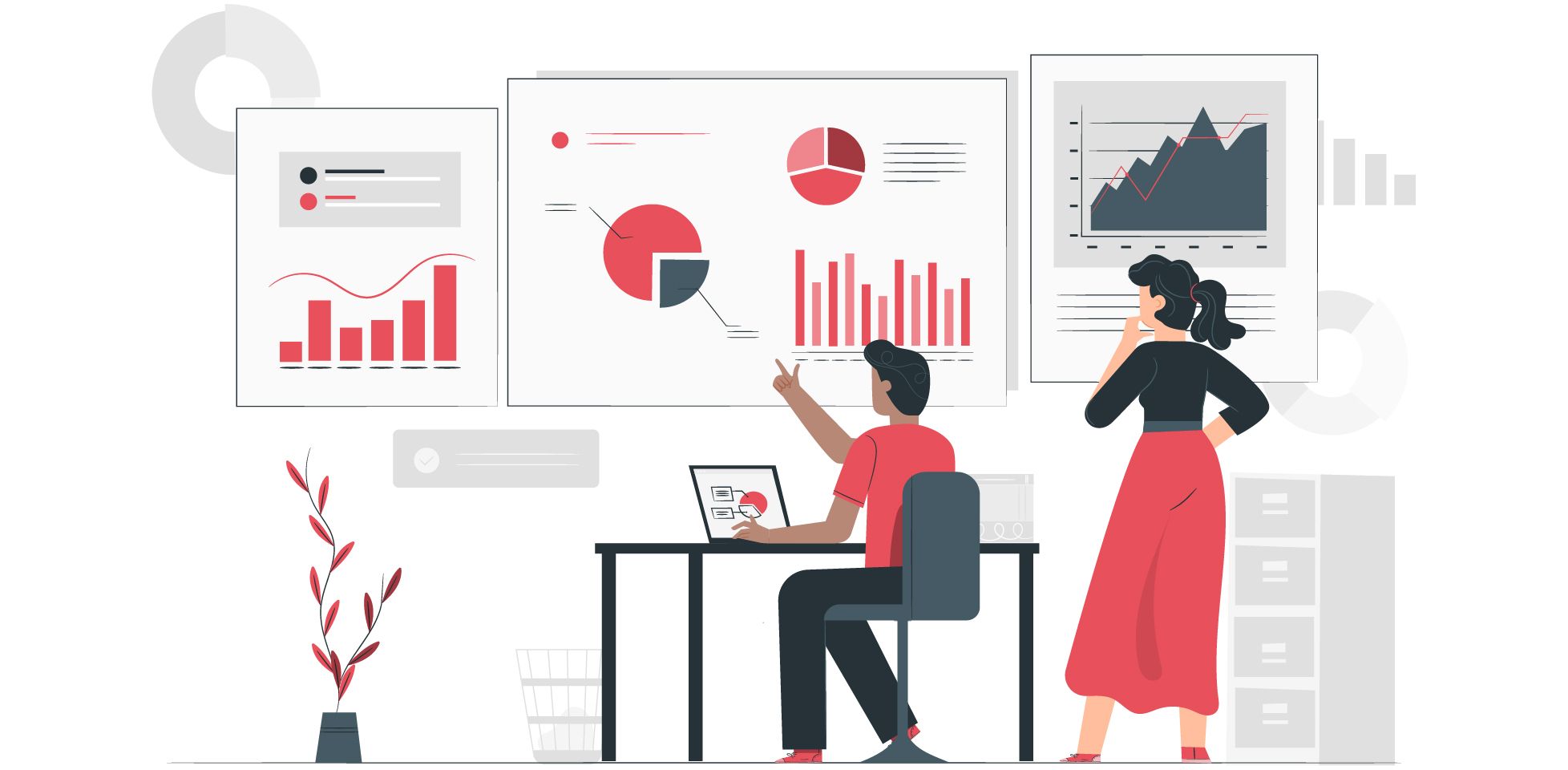 Monitoring customers and their preferences become truckload easier with the help of online furniture stores and apps. Here, you can store every customer's data and use it to contact them later.
Besides, you can observe the personal preferences of every shopper and general user behavior to determine which products are in demand and how much customers are willing to spend.
All this information helps you come up with various marketing strategies, discount plans, offers, and programs to gain your customers' attention.
Personalized ads
Every customer has their own tastes and is interested in different types of products. You can use this information to show them ads and commodities that sync with their preferences. Such a move increases the chances of them buying something else apart from purchasing what they intended to when they opened your app.
Push Notifications
Push notifications can help you give business-related information to your regular customers to let them know about new arrivals and other discounts. In this way, you can stay fresh in their memories and tempt them to add a new piece of furniture to their sanctuary.
Discounts, special programs, and offers
Every business provides these things to lure people into coming to their stores. But no customer would love to drive miles to your shop just to avail themselves of 10 or 20 percent discount. As a result, it limits you to just being a local business.
You can change it by adding online furniture stores to your arsenal and letting people enjoy your special discounts, offers, and programs right from where they live.
Money from third parties
Your online furniture stores can also help you earn money from third parties by letting them run their business ads on your platform.
Thus, you have another source of earnings apart from your primary business.
What are some famous online furniture stores on the market?
Let us now look at some of the famous online furniture stores we have today!
Floyd Home

Apt2B

Zara

Wayfair

Lulu & Georgia

Neiman Marcus

Serena & Lily

One Kings Lane

Jayson Home

Design Within Reach

Marie Burgos Design

World Market

Society Social

Mitchell Gold + Bob Williams

Industry West

Home Depot
You can visit these stores and examine their user interface, user experience, and other features to form a basis for your app development.
Conclusion
Incorporating an online store into your business requires a lot of things, such as budgeting, getting an app or website, hiring developers, UI/UX developers, and testers! Besides these, you also need to focus on marketing to raise awareness of your online presence!
All these mentioned professionals are an integral part of your app development journey, and you can get them in a jiffy by opting for app development companies. AppsRhino is one such company with an array of excellent coders, testers, and UI/UX developers who are a pleasure to work with!
What are you waiting for? Contact AppsRhino today to get started and storm into the online world of trade with a fantastic app/ website!