Introduction
Have you moved into a new apartment, shifted to your dream house, and now contemplating adding a few things to your sanctuary? Do you work from home and desire to create the right working space by adorning your study with a desk that gets you moving? Or do you want soothing lights to have on while you use your grey matter until you doze off?
Whatever you want, you can get delivered right to your doorsteps. You need not step out of your home and drive to every furniture store you know. Do you not believe us? You only need to call on your little but not so incompetent friend: smartphone!
A smartphone or tablet and a good internet connection can open the doors of several online furniture stores for you to explore and buy articles. As good as it seems, not every store you find on the web will suffice, leaving you tired after endless scrolling.
However, you can reduce this futile-search time by following this blog and directly heading to these top seven online furniture stores in the US in 2022!
What are the best online furniture stores to purchase furniture from?
A house has various stories to tell, courtesy of the people living there and the incidents that have occurred there over time. Likewise, every piece of the furniture you find in a house depicts the personalities of the people who live there, their likes and dislikes.
Apart from it, furniture help people set the mood of every room accordingly. For instance, the right furniture in the dining room makes your eating experience more enjoyable, suitable lights and desks can increase your productivity while studying, and so on.
Whether you want to embellish your room, decorate your kitchen, or add furniture to your lounge, you can do it without hassles. All you need to do is shop for decoration articles from online furniture stores.
Living Spaces
Are you looking for breathtakingly beautiful upholstery for your house? Or do you simply enjoy exploring them in your spare time? Whatever the case is, you can visit Living Spaces.
Living Spaces is one of the online furniture stores that boasts a massive array of mattresses, furniture, and home décor; you can enjoy the variety of styles it offers.
Additionally, it lets you opt for customization options, escorting you to an abyss of endless customization!
In a nutshell, you should try this in-house design studio as it offers more than 120 upholstery options sans extra charge. The general duration in which your custom online order is ready is 2 to 3 weeks.
Is it not amazing?
CB2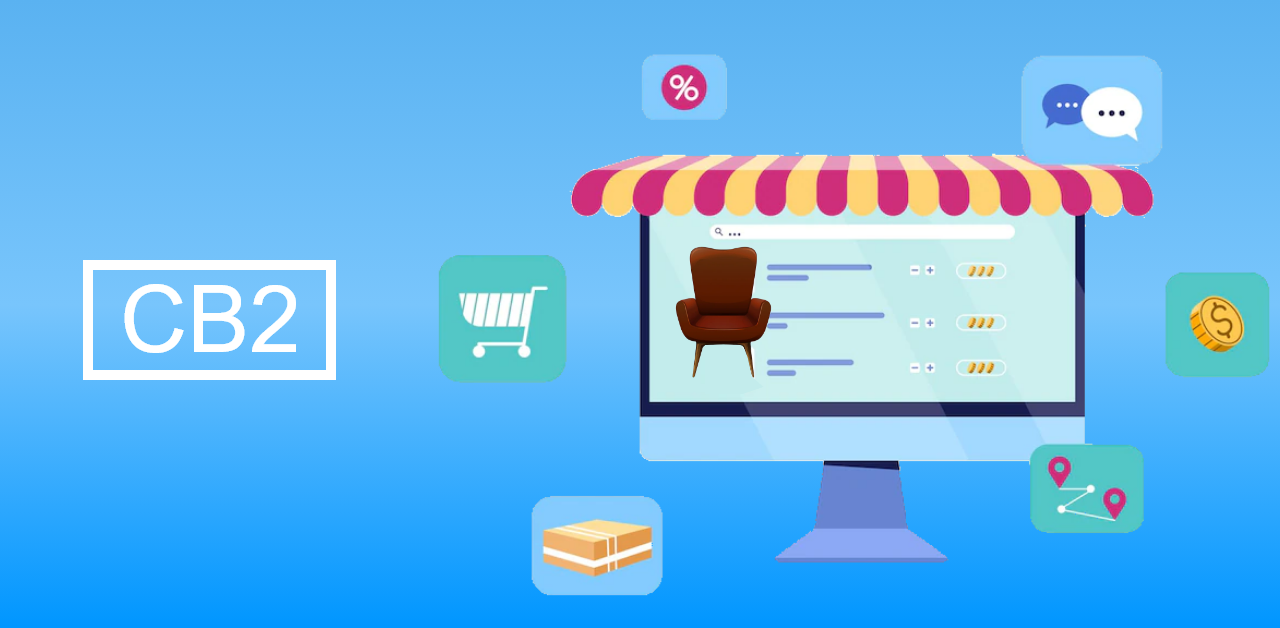 Have you ever heard of Crate & Barrel? If yes, then you know CB2 is the younger offshoot of it.
For those who are into midcentury, minimalist, or modern furniture, CB2 is your go-to store as it offers a vast selection of these three types of furniture.
Do you know what else this store does? CB2 is one of those online furniture stores that go a step ahead and arrange free design consultations via video chat. The sole purpose of this step is to help you make mood boards and 3D room renderings.
You can also try it out as it is famous for its chic collaborations with renowned designers and artists. Who does not like to have a piece of furniture chalked out by designers and artists like Lenny Kravitz and Kara Mann?
Bed Bath & Beyond
If you thought Bed Bath and Beyond furniture only sold dorm room essentials, you might be living under a rock then. This store sells a lot more than that nowadays!
Do you fancy uber beautiful accent chairs or just want to snag a new sofa? Whatever you want out of these two, you can get it at Bed Bath & Beyond.
You can also opt for their Beyond Plus loyalty program to avail yourself of certain perks.
Zinus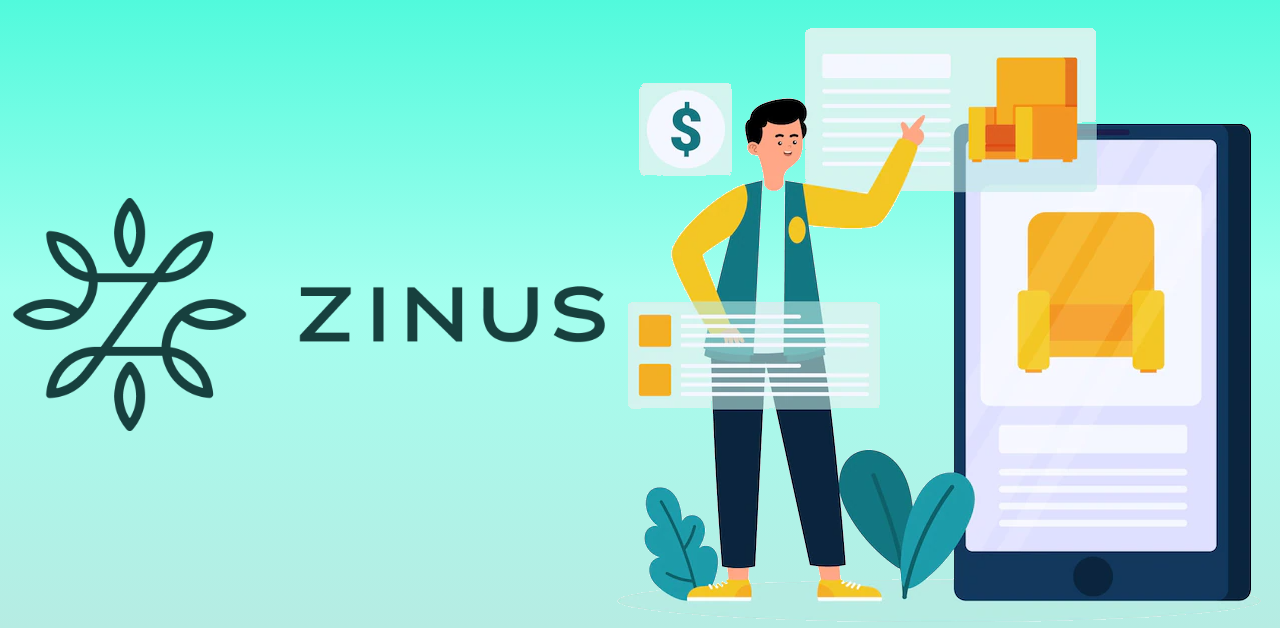 Are you a little on the impatient side? Do not worry. We have something for you: Zinus.
Zinus is one of those online furniture stores that deliver your orders in three to five days, and that too without any delivery charge!
Whether you want to buy a love seat, a sofa, a mattress, or a bed frame, you can always head to Zinus. It takes twenty minutes to assemble all its furniture with minimum to no tools.
Furthermore, those who dwell in tiny apartments or own smaller homes can find furniture that runs on the smaller side and is affordable too.
Are you into bright colors? Zinus has it. Do you prefer class neutrals? Zinus is at your disposal again! What else can you find here, you might ask. Various styles such as classic, modern and midcentury are also available at this online furniture store.
Hay
Do you know what they say? Make Hay while the sun shines. And you better make Hay while the HAY shines. If asked to describe what it offers people, anyone would say FUN. This store is an online furniture store with an intense color and design game and offers excellent outdoor furniture.
Do you want exquisite hole-punch tabletops and beautiful wavy benches for your space? In that case, Hay has got your back!
The Inside
Everyone wants their house to look straight out of a fairytale; however, not everyone can afford an interior designer. Suppose you find yourself in this situation of craving your house to be beautified by an Interior designer. In that case, The Inside is here to help!
This brand offers complete sets of furniture for every room, based on your needs and style preferences. Hence, The Inside makes it a breeze if you have started over or from scratch. You can now put together a room that looks like one you see in movies or hotels.
Also, The Inside is one online furniture store that lets you shop furniture piece by piece.
Room & Board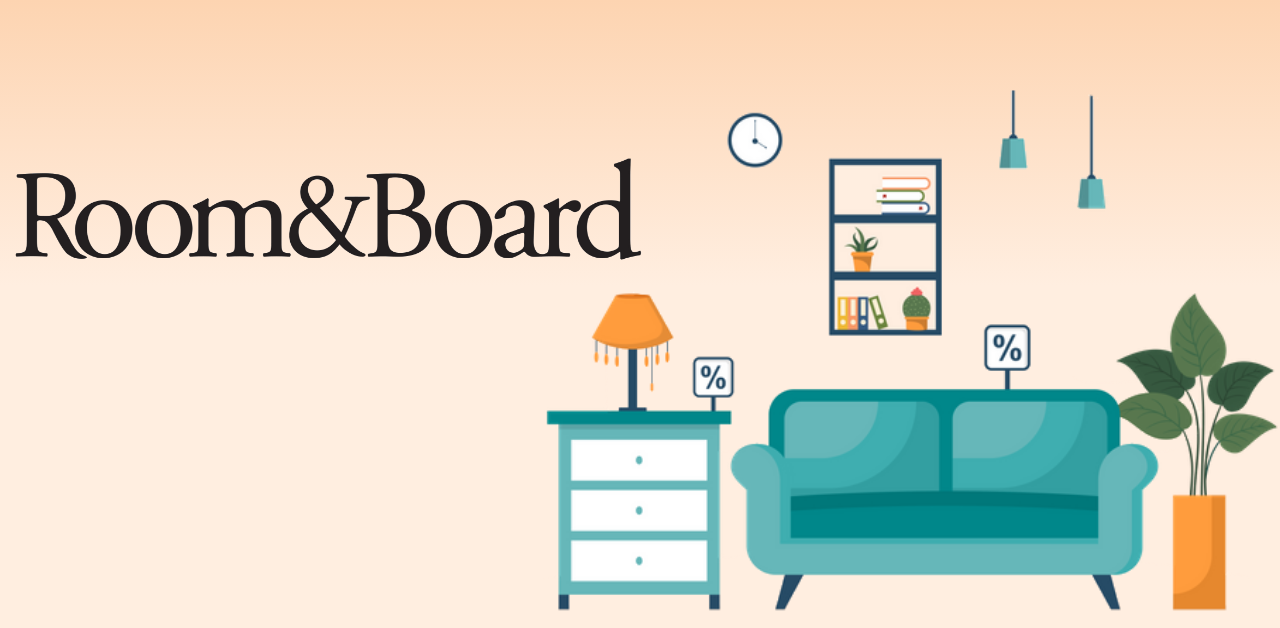 Have you got specific design needs? For instance, you might want to get your hands on a wall divider or a bookcase. Or you might want to purchase an office chair that would not look out of place in the dining room when you have more guests than expected for an event.
Maybe, you want a piece of furniture in your kids' room that stays relevant even after they grow up. Whatever your need is, we have one piece of advice for you. Head to Room & Board.
This store exudes traditional vibes like wood tables and comfy leather couches. Nevertheless, the designs you get from Room & Board can withstand today's trend tests.
Conclusion
Are you all set to decorate your sanctuary with the help of these top seven online furniture stores? Several online furniture stores exist to help people who have a shortage of time and can not go out for furniture hunting! And these are some of the stores known to live up to customers' expectations.
The anticipated growth for the online furniture market share between 2021 and 2026 is USD 112.67 billion at a progressing CAGR of 16.79 percent. It signifies that more and more people are likely to use online furniture stores to shop for beautiful artifacts. It also creates opportunities for people interested in dabbling in this field.
Since it is about the online furniture market, you can not venture into this
territory without an excellent app for your online furniture stores! An app is like the soul of an online business, without which your business is a dud.
And it is not a mere app you require; instead, you need an app laden with
compelling features to get people craving more of your services.
AppsRhino understands this very well and has vowed to serve only perfection to its clients. We have scalable solutions and a team of thorough professionals who understand their roles and duties.
If you do not want to risk your chances of success, come to AppsRhino today for your online furniture stores!