Introduction
Are you planning to develop an online furniture store app? What if you refurbished your knowledge of furniture store development and gained more knowledge?
If so, you're at the right place!
It can be amusing to pick out furniture and decor that compliments your home, but it can also be exhausting to go from store to store to find that one piece of the set.
When it comes to furniture, it is best to pick one that is both in tune with the interior and comfortable for the individual.
Working for a furniture store entails the same consideration.
With so many online furniture shopping options available, it is clear that online businesses have prospered in recent years, gaining the trust of their customers.
Comfort is the most important factor influencing a customer's decision to purchase furniture online. Therefore, investing in an online furniture store app would be a wise choice!
This article will describe the importance of having an online furniture store for your business.
Continue reading to learn more!
Why Is An Online Furniture Store App Important For Your Business?
A furniture store app is a mobile app that lets you display all the furniture and décor goods you currently have in stock.
It serves as your virtual furniture showroom. Your customers may easily browse the catalog and purchase their preferred product by making a payment through a secure payment gateway.
Besides, it's essential to keep in mind that a business niche will always be relevant regardless of the season, the state of the nation, or other uncontrollable circumstances.
An offline furniture store is an enticing thought; nevertheless, if a business owner chooses to forge an online route, it would cause complete mayhem in generating revenue.
You may get a good picture of how an online furniture business has shattered predetermined boundaries by looking at the figures below:
The furniture industry generated $304.3 billion in revenue in the USA in 2018. Although it has exceeded its goals, its revenue will continue to rise rapidly in the years to come.
The growth of the furniture industry is anticipated to occur between 2018 and 2021 at a rate of 0.2% per annum.
This amount might appear insignificant initially, but when we consider the $304.3 billion amassed, we can estimate that it'll grow by a whopping $60 billion annually.
It's thus a brilliant idea to develop an online furniture store app.
In support of our claim, here are a few benefits of opening an online furniture store:
1. Product In High Demand
As furniture is a requirement, customers will inevitably need it for their residential or commercial spaces.
2. Good Revenue
It is reasonable to anticipate a sizeable profit from online furniture businesses with 80–150% margins.
3. Selection Of A Range
Since you may choose how your spectrum is configured, you can more easily compete with other market players.
4. No Expensive Equipment Required
Furniture can be sold online without requiring manufacturing facilities (you need to find reliable suppliers).
Attributes of an Online Furniture Store App
An online furniture store with stunning qualities is more likely to attract customers. The following are some of the primary attributes we can add to our online furniture store to appeal to a broader audience.
1. User-Friendly & Self-Intuitive UX & UI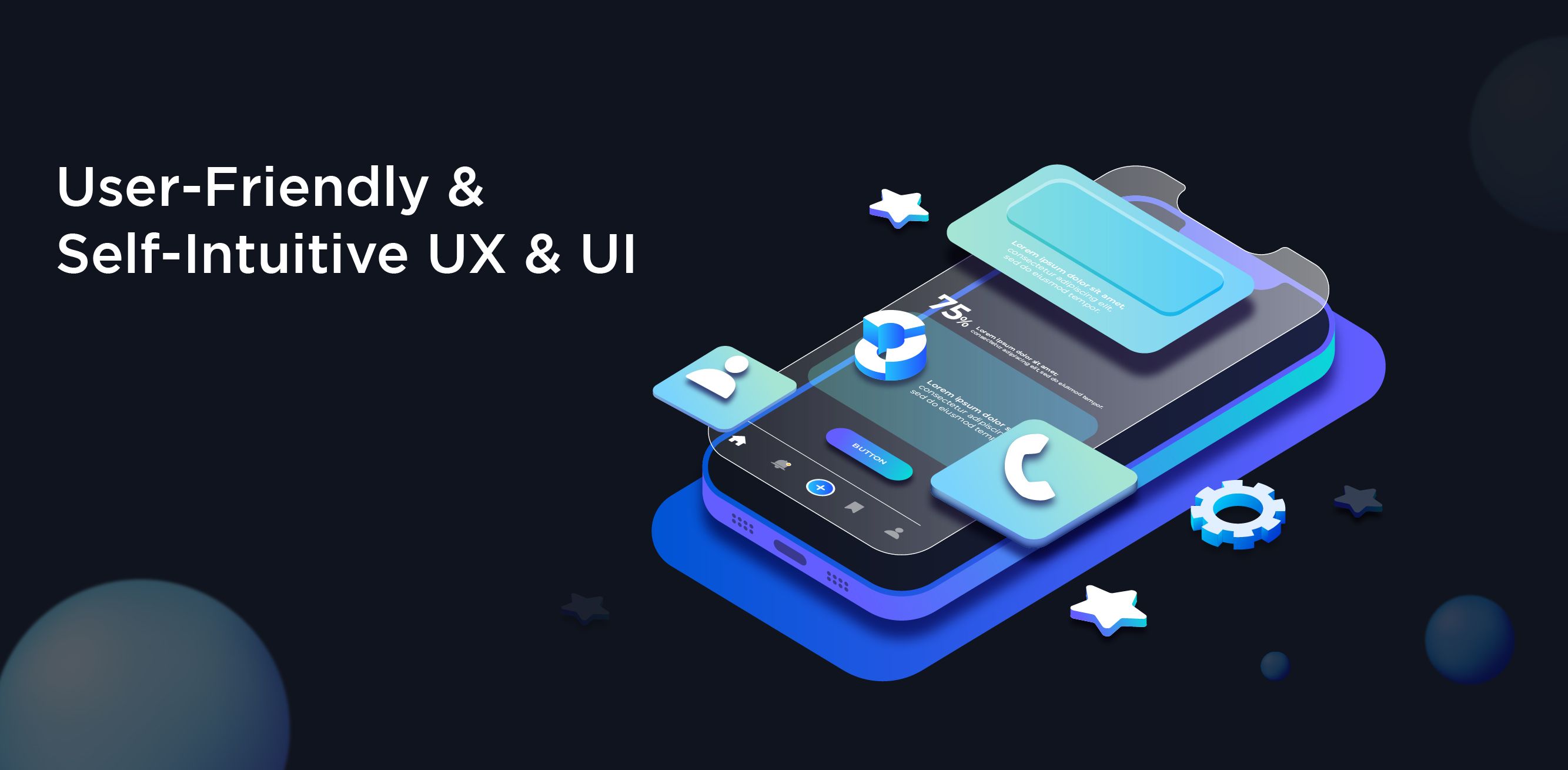 Customers will first encounter your app's user interface, so you should ensure it's super-friendly. This will give them a first-class experience.
Your app should help users find everything they're looking for effortlessly and without lag. A more user-friendly interface will make customers remember your app and decide to return it in the future.
2. Flawless furniture photography
Photography is vital in online business since users can only fully appreciate the furniture product through its photos.
Make sure you take pictures of the products from all angles, so the customers can easily decide what to buy.
It is essential that furniture clicks are crystal clear and presented so that the customers can't resist buying them.
3. Space planning & Interior Designing
There are many attractive pieces of furniture available in an online furniture store.
Still, in the back of their minds, they keep reminding themselves that their house doesn't have enough space, so they stop buying furniture due to the lack of space in their home.
By helping your customers make space in their homes and decorate their homes to match the furniture they are planning to buy, you will be able to keep them focused on buying more and more.
4. Provide furniture customization options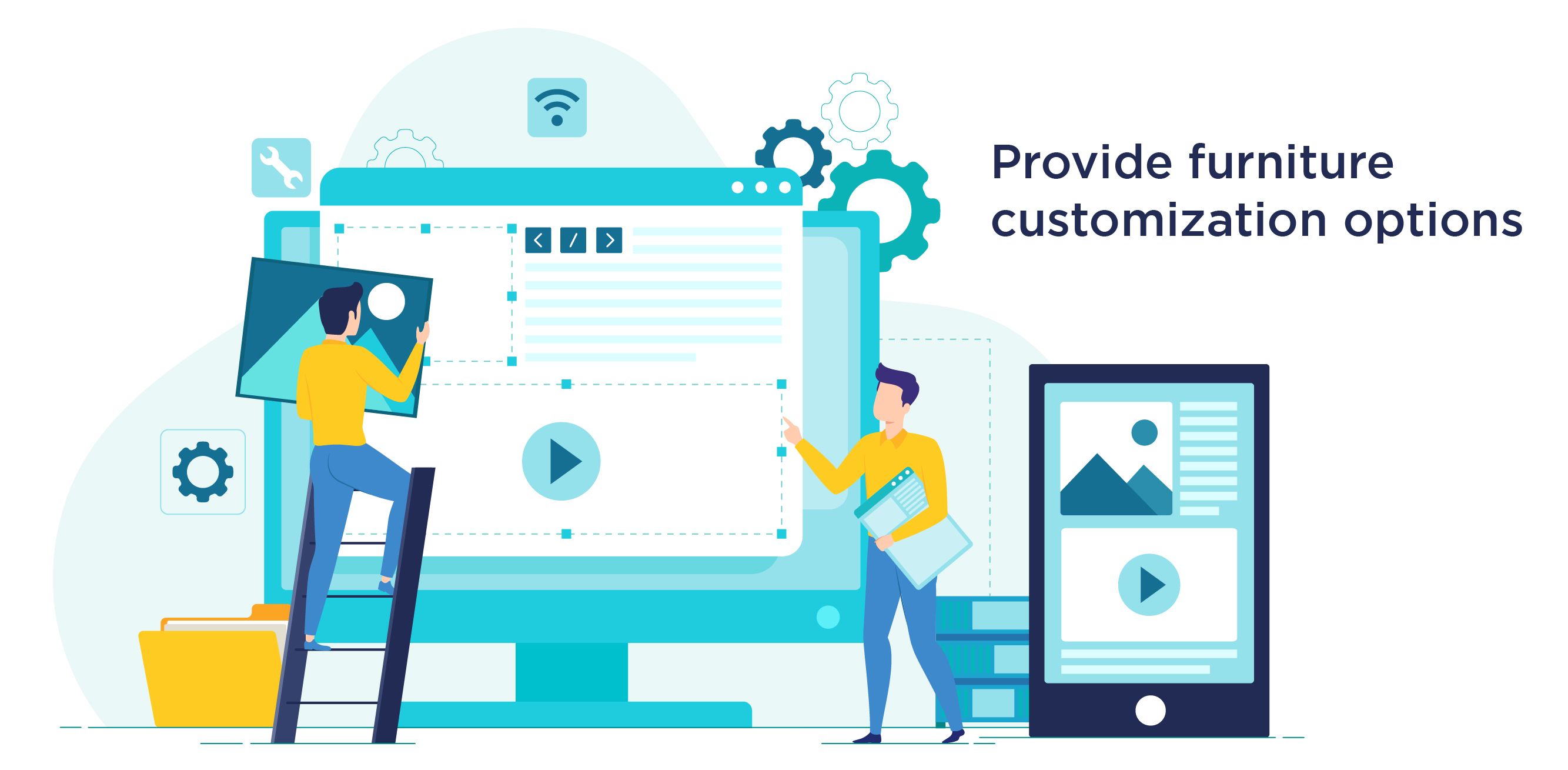 Often, a buyer would reject a product they once thought was great just because of an unusual design.
Customers are much more likely to purchase a product if we give them a choice to alter the design and tailor it to the final result they desire.
5. Insurance policy
Insurance coverage should be included in the transaction for the purchaser to recover the maximum amount from the insurance company if the furniture is tarnished.
Must-Have Features of an Online Furniture Store App
Here are some features that your online furniture store app must have!
1. User Panel Features
It includes:
Social login/signup

Product Catalog

Reviews and ratings

Push Notifications

Add products to the cart

Multiple payment methods

Track product delivery
2. Furniture Store Owner Panel Features
It includes:
Create and manage profile

Add/remove/manage products

Manage furniture prices

Add discounts and offers

Accept payments

Manage product returns

Provide support via chat

View/analyze sale data
3. Admin Panel Features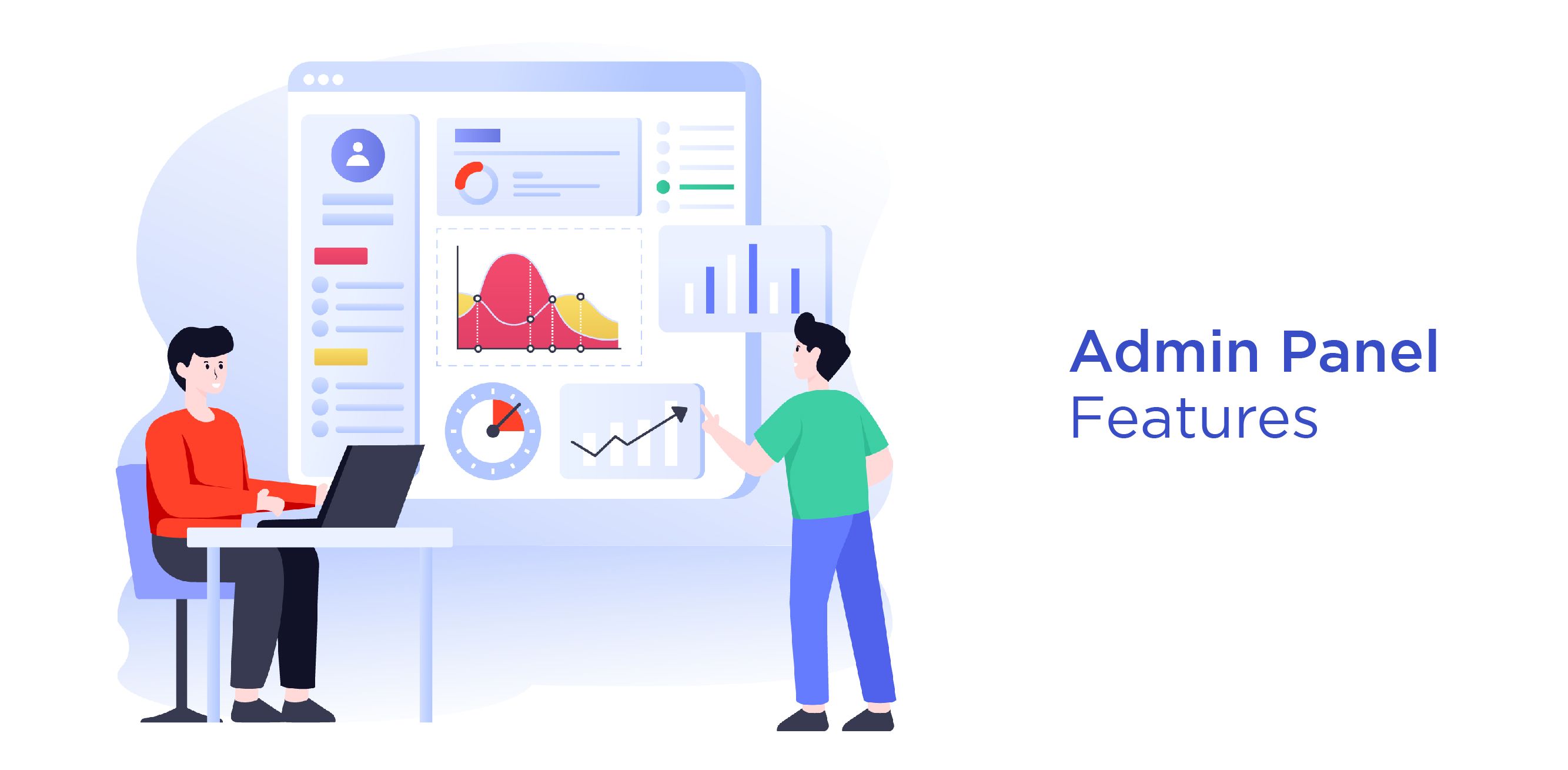 It includes:
Manage store owners and users

Optimize/manage product categories

Manage payments

Manage shipping and delivery

Generate various reports

Manage CMS
Conclusion
In 2019, it was anticipated that the market for luxury furniture would expand by more than 4%.
Europe is the largest market for online luxury furniture, with marketresearch.com estimating that the global market for home design and furniture will reach $695 billion by 2019.
Since they let users customize their experiences and acquire the services they want when convenient, on-demand applications are anticipated to become a trend for rapid business growth.
Any eCommerce app for a business demands a significant investment of time, money, and resources.
With the proper advice and support, one may successfully create an on-demand application for their business.
If you want to create an on-demand app for your business, then choosing AppsRhino would be your #1 choice!
This industry-leading on-demand app development company collaborates with its clients to help them succeed.
The development team at AppsRhino is focused on producing high-caliber apps with a tonne of unique features.
Get in touch with us today to begin creating the application of your dreams!