Introduction
Do you want to streamline your administrative tasks and alleviate the responsibilities of your staff? Chances are that you want to! Why? Because it increases your staff's productivity, minimizes human-induced errors, and lets them devote their time to other crucial tasks.
A doctor appointment app is a tool that will help you in this case by automating the way your patients book appointments with you. A doctor appointment app not only eases work for a hospital but it gives convenience to patients also. When your patients see that they can book appointments anytime and anywhere, they will gravitate to your services for treatments.
According to Dentavox, 52% of patients say that booking dental appointments online saves them time. Also, Kyruus states that today 48% of patients prefer to book appointments by phone.
With this data in mind, getting a doctor appointment app is the smart move you can make to improve your administrative process and gain new patients. Dive in to know how you can develop a doctor appointment app without hassles.
This doctor appointment app development guide focuses on the must-have features and the steps you must follow to develop an excellent doctor appointment app. Without further ado, let's get started!
What are the essential features of a Doctor Appointment App?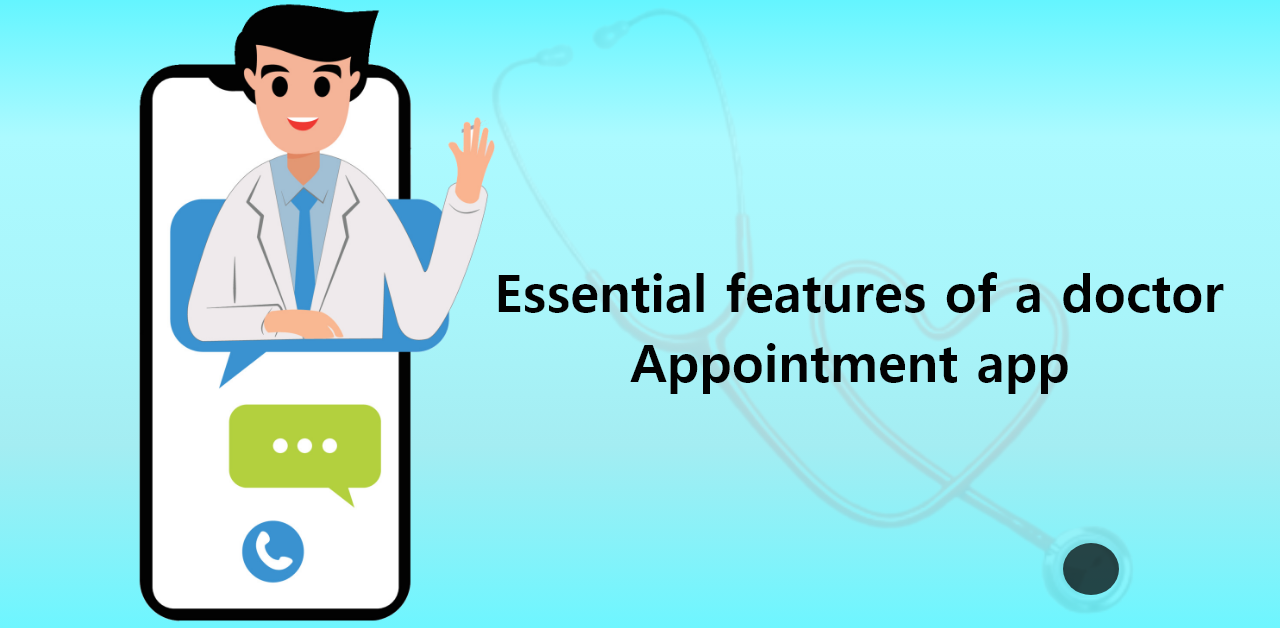 When you decide on getting a doctor appointment app for your clinic, you must pay attention to the features of your app. Features are the soul of any app and the only factor determining whether your audience will use it or give it a pass.
Doctor profiles
Someone using your app for the first time will form their opinions of your physicians based on the details they will find here. Hence your doctor appointment app must include the following information regarding your doctors:
Photos

Experience

Their expertise

Name

Contact number

Treatment costs

Consultation fees
Patient profiles
Doctors' profiles are necessary for patients, and in the same way, patients' profiles are also crucial for your doctors. Whether it is your patients' first appointment or a follow-up, storing their data on your app will help doctors retrieve information as and when required.
Thus, your doctor appointment app must ask patients for the following things:
Name

Age

Treatment plan

Medical record

Insurance information
Etc.
Search option
Unsurprisingly, your app's database will contain many doctor-related data. And it will make it impossible for your patients to go through every profile individually. Hence your doctor appointment app should offer a search option. It should allow people to filter the profiles by selecting desired treatments, locations, doctor ratings, etc.
Booking form
The essence of a doctor appointment app is the ability to book appointments online. Therefore your app should have a feature that lets patients book appointments by selecting a physician and then viewing their available slots to finalize things.
Notifications

Notifications are a means of reducing no-show-ups by reminding patients of their upcoming appointments. Therefore, try to include this feature to ensure that people are aware of the latest developments on your app.
These are the basic features you can add to your app. However, a few more features embellish your app and attract more people because of its charm. We list a few below that you can consider adding to your solution.
What are the Add-on features of a Doctor Appointment App?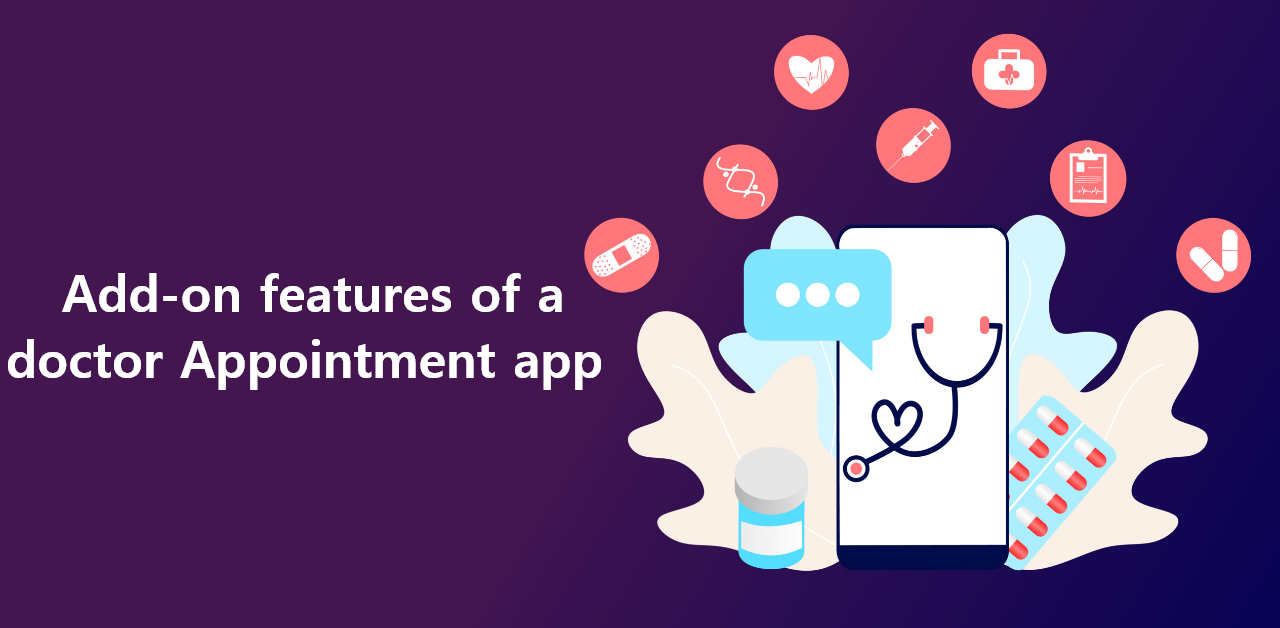 We bring five more appealing features you can consider adding to your app. These are as follows:
Medical records
This feature increases transparency between you and your patients as this facility lets them monitor their treatments and access test results without visiting your establishment. Also, allowing patients to upload their scans to the app is the cherry on top.
Electronic prescriptions
E-prescriptions are the distinctive feature of a fantastic doctor appointment app, as they let patients request refills without even visiting your clinic. Besides saving patients time, it saves the time of your medical professionals since they do not have to attend to such requests at the cost of other critical cases.
All they need to do is open their app, check the request and allow it if deemed satisfactory.
Payments
You can also allow your patients to pre-pay for their appointments and consultations. Doing so ensures that your patients do not indulge in no-show-ups, as pre-paid appointments are less likely to turn in the skipped ones.
Telemedicine
The next feature you can add is the Telemedicine feature, as letting your patients attend consultations online can be a huge game-changer. Those who do not have time to attend consultations offline will use your doctor appointment app for this convenience.
Directions
If your organization has multiple locations, adding this feature to your app will help patients find the route to the nearest branch of yours. Hence, you remove the guesswork from their medical visits, a convenience everyone likes!
How can you develop a doctor appointment app for your clinic?
Those who want to ease their day-to-day activities go for a doctor's appointment app. However, one requires the proper knowledge to craft an app that is actually an asset. We list the essential steps of building a doctor appointment app below for your reference.
Step 1: Make sure the doctor database is up to date
Before you drench yourself in the app development procedure, you must consider your product and doctors' details. It signifies that you need to accumulate and assimilate the database of your physicians to ensure that the data you publish on your app is accurate and up to date.
Step 2: Conduct Research
It goes without saying that you are not the first organization to build a doctor appointment app. Hence you must study your rivals' apps and see what worked for them and what did not to ensure that you develop a peerless app.
The following tips will help you to carry out the proper research:
Make a list of your competitors' advantages and disadvantages.

Try to see what they could have done but did not do.

Combine your users' needs and findings to see what you must do now and what unasked things you can do for your patients.
Step 3: Include the Latest Tech & Features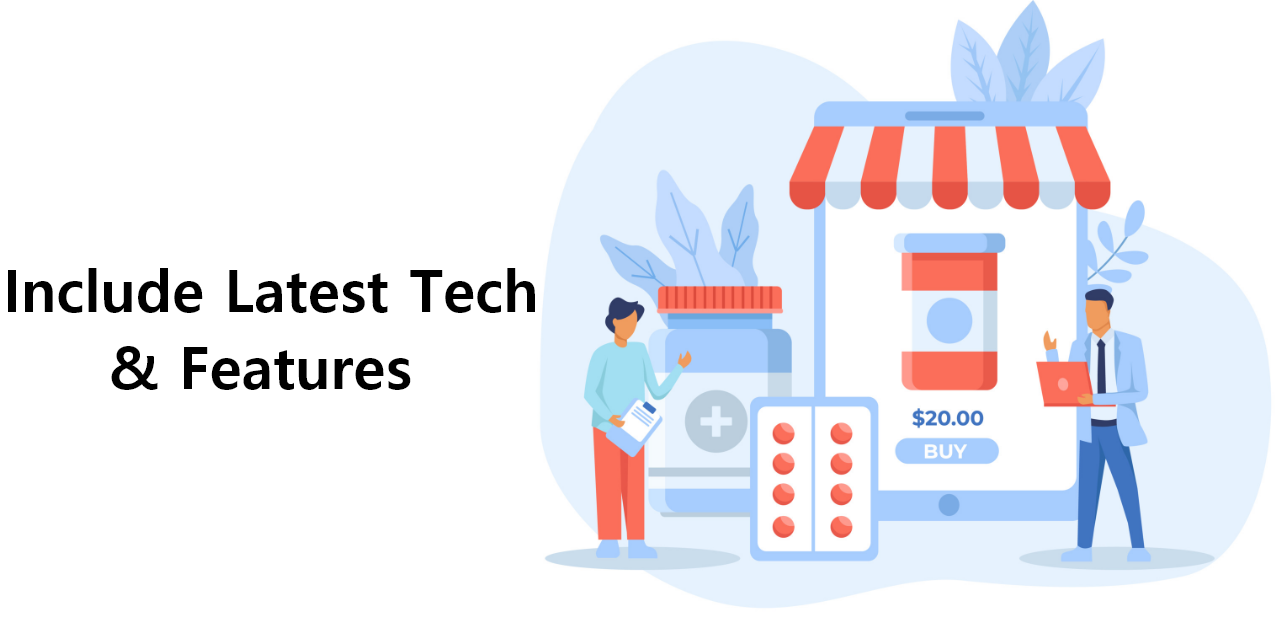 This stage demands you to sit down and list the features you want to adorn your app. You can use basic features if you keep the cost low.
However, suppose a high app development cost is not a problem. In that case, you can go ahead and add features that add to the beauty of your doctor's appointment app
Besides selecting features for your app, you must also select a tech stack, preferably the latest technologies
Your app will require users to share their details, so the utmost concern should be on keeping your patients' data safe. Hence, working on this issue is also advisable.
Step 4: Prototyping and Design
At this stage of app development, you must compile your findings and put your observations into action. By now, you should have had the color scheme, app's aesthetics, designs, patterns, etc., ready. Also, your reservation system should be simple yet meaningful.
Your app need not have gaudy colors; try to keep its looks minimalistic and elegant without adding too many details. Going for warm colors is advisable.
Step 5: Create HIPAA Compliance App
Keeping in mind that your app complies with HIPAA rules is mandatory. Hence, ensure that you take care of the following:
Regulations such as the HITECH Act, GDPR, and others.

SSL connections

Add cloud platforms that provide HIPAA-as-a-Service.

Encryption of PHI data

Step 6: Testing of The App
Rolling out your doctor appointment app without putting it to the test is a mammoth folly you can not afford. Thus, as soon as you receive your MVP, it is advisable to get your patients and doctors to use it to provide you with much-needed insights.
Besides it, you can also simulate harsh load situations to see whether your app can withstand untimely real-world events.
Step 7: Publish Your App in the App Store
You are good to go after you make adjustments based on the feedback you received from your users. However, publishing your app is not the end of your journey. You must keep updating your app and roll out upgrades from time to time.
Conclusion
After reading this doctor appointment app development guide, are you confident you can dance through the app development process? You might be! However, it is not a piece of cake as you might require to change your app's designs at unexpected times, or you can come across a new need of your users.
Also, at times you might find yourself completely forgetting about some vital piece of information that might hamper your development process.
All these things might act as a hindrance to the successful development of your app. But you need not fret, as entrusting the responsibility of your app development to a company like AppsRhino will take away all your woes. AppsRhino boasts an adept team of developers that crafts high-quality apps at affordable prices.
You can focus on other aspects of your business. At the same time, we craft an excellent app for you that too quickly and without compromising anything.
Contact AppsRhino today to get started!