Introduction
While Etsy is the most popular marketplace for entrepreneurs and small business owners to sell their handmade crafts, it is not the only option. Many questions whether it is the best online seller platform for sustaining or growing a business. After all, rising Etsy's fees eat into your profits, the Etsy SEO landscape evolves, and you'll never have complete control over the look and feel of your online store.
If you're reading this, you're probably wondering if Etsy is the right seller platform for you. Please continue reading to learn about similar selling methods to Etsy, as well as our top picks for e-commerce platforms that are great Etsy alternatives. You might come across an option that is better than Etsy for your needs of starting a handmade crafting venture.
Summary
Whether you want to start a store from scratch or leverage the power and reputation of an online marketplace, there are a plethora of Etsy alternatives to consider. Before you get started, think about which Etsy alternative is the best fit for your audience, time and money resources, and long-term business goals. Then make it a reality! Here are the seven best Etsy alternatives for handmade craft sellers according to us.
The Top 7 Etsy Substitutes
Shopify

: Has the best overall website, inventory, and shipping solution

Square Online

: For those who do most of their selling in person

Big Cartel

: To keep a tiny store open

IndieMade

: Extend your horizons without closing your Etsy shop

Zibbet

: To manage a large number of sales channels

Volusion

: Begin small, then scale up

Bonanza

: To advertise in a variety of places
Shopify: The best because of its ease of use and robust features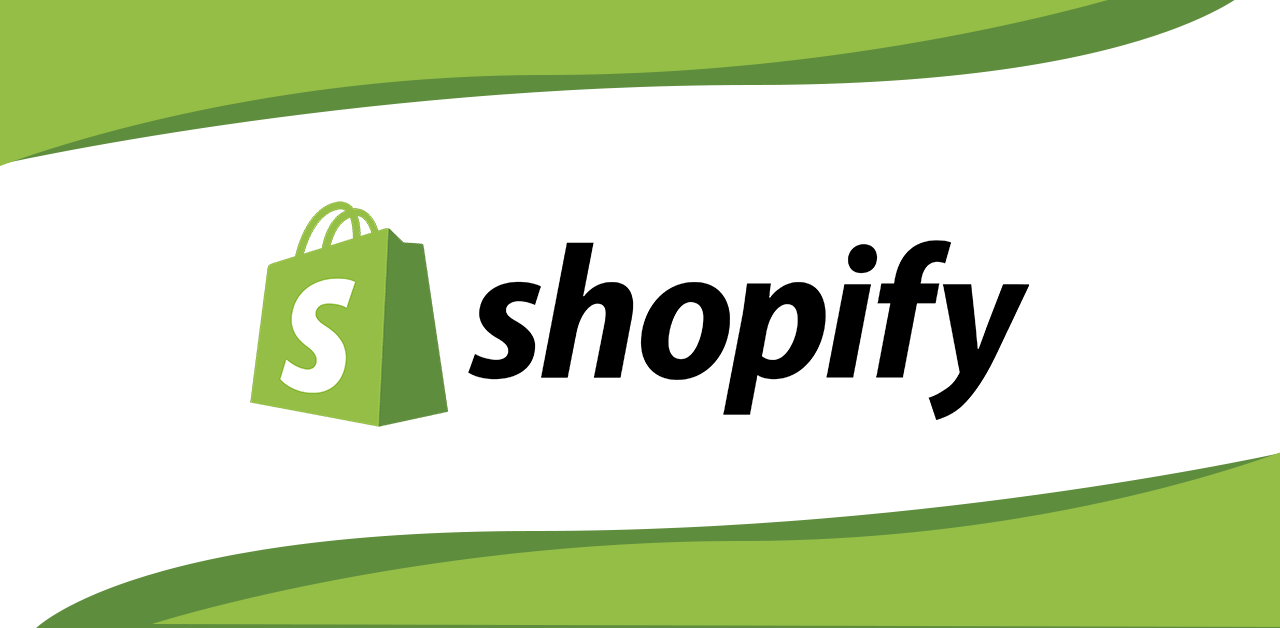 Shopify is an eCommerce platform that operates on a subscription-based cloud model. If you're a non-technical person who wants to own their website, add a buy button to a blog, or sell directly on a social media app like TikTok or Shopify.
It's important to note that Etsy sellers already have an audience because the platform is an online marketplace where buyers may come across your products in search results. You'll need to attract customers to your Shopify store through social media marketing and e-commerce SEO efforts.
Furthermore, Shopify is not explicitly designed for those selling personalized handmade items. Unlike on Etsy, there are no policies prohibiting the sale of manufactured goods. It means you'll be competing against large manufacturers and dropshipping companies.
Here are a few of the more notable benefits of Shopify over Etsy:
No listing fees: Shopify does not charge a fee for each listing. You must pay the listing fee again after four months.
Lower Transaction Fees: Each item sold on Etsy incurs a 5% transaction fee. Depending on your Shopify plan, transaction fees range between 0.5 percent and 2 percent.
Custom Storefront & Branding: It's not easy to create a shop that stands out from the crowd, at least visually, on Etsy. On the other hand, customization is one of Shopify's distinguishing features. You'll have complete control over the look, feel, and functionality of your online store with Shopify's excellent mobile responsive themes and add-ons.
More Powerful Selling Tools: From inventory management to marketing campaigns, your paid Shopify plan unlocks a plethora of tools that you can use to create a strategy for increasing sales as much as you want.
Square Online: Ideal for Vendors Who Predominantly Sell In Person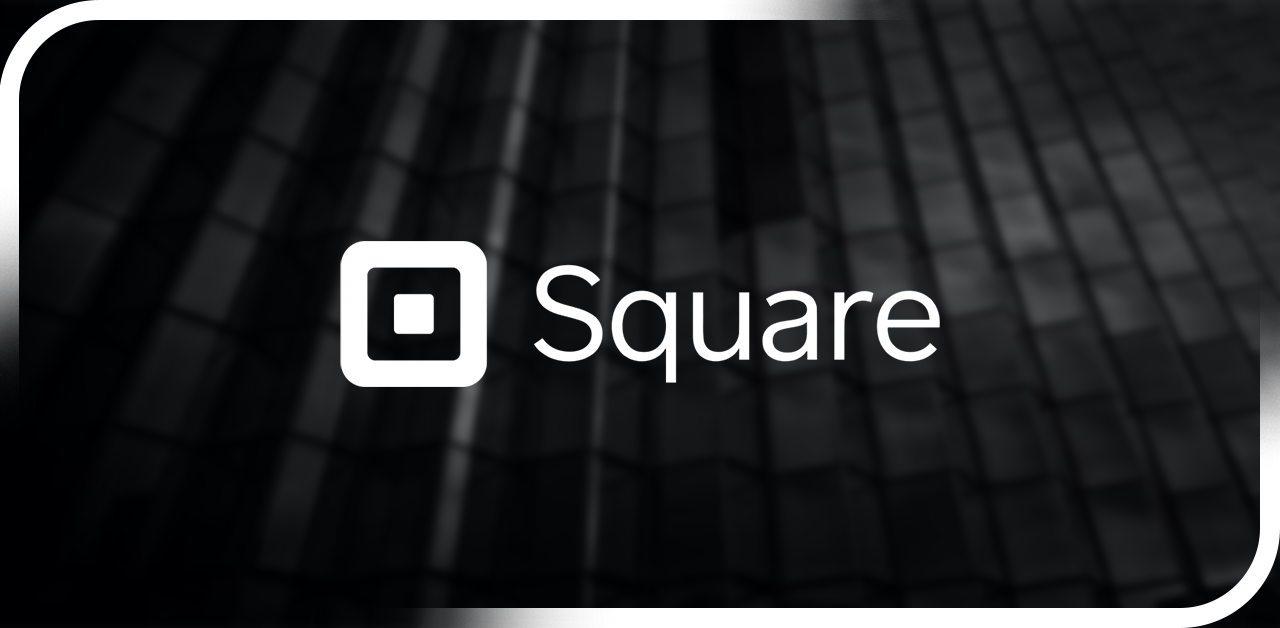 Square Online is an e-commerce platform that lets you list and sells your products online for the cost of payment processing only. Square is also well-known for its point-of-sale (POS) systems, which enable you to trade in physical stores, galleries, craft shows, and so on. This straightforward online solution meets your online product listing and order processing requirements.
Square Online, like Shopify, is not an online marketplace, so you must focus on getting found through other product search and marketing efforts. If you want to stay ahead online, you'll need to regularly update your store, marketing, and SEO strategies.
Here's what Square Online Store has to offer that Etsy doesn't:
Affordability

: The Free Plan charges standard payment processing fees of 2.9 percent + $0.30 per transaction. Etsy deducts a 5% transaction fee plus a 3% payment processing fee from each of your sales.

Possibility of Extending Business Offerings

: Your current focus may be on your handcrafted products. You may eventually want to expand. Square Online allows you to sell goods, digital products, tickets, services, and even accept donations. You cannot sell anything other than handmade items on Etsy.

Simple To Accept Payments In Person

: If you currently accept payments in physical locations such as stores, farmer's markets, craft shows, or galleries, you may already have Square Register, the widely used Square payment hardware. Suppose you want to accept payments from physical locations in the future. In that case, Square's payment hardware is simple to integrate into your business.
Big Cartel: Best For Small Merchants Who Want To Stay That Way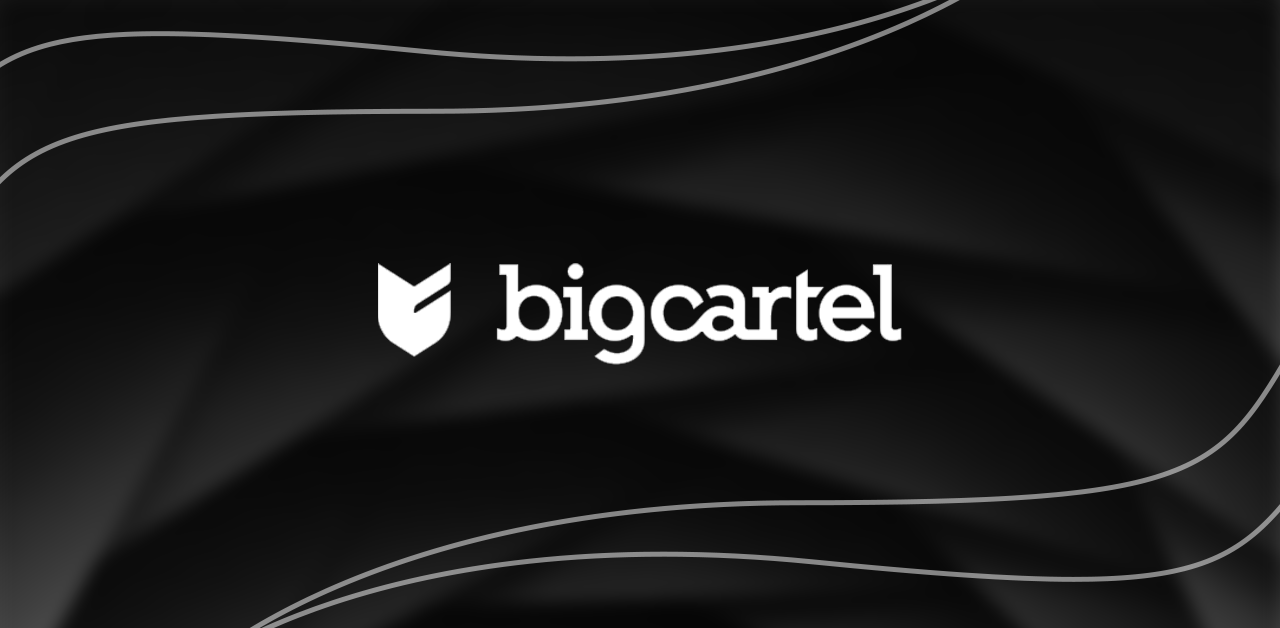 Big Cartel is a web-based, fully-hosted e-commerce software designed for independent creatives. Big Cartel has a monthly subscription model, a free plan, and no additional transaction or listing fees (apart from the typical payment processing fees). Even if you have no experience with software or coding, you can easily create your online store, list products, generate discount codes, and sell on social media channels.
The one significant disadvantage of Big Cartel is that you can only list a certain number of products per subscription plan. The free program, for example, only allows you to record five products at a time. So, if you're just getting started or selling on the side, Big Cartel is a great Etsy alternative.
Here are some of the advantages of using Big Cartel as your shopping cart platform:
Affordability

: The free Gold plan from Big Cartel allows you to list up to five products with one image per page. If your catalog is more extensive, upgrade to the Platinum plan, and you'll be able to list up to 50 products with five images each.

No Fees

: If you use Big Cartel's Gold plan, you can run a small store with no upfront costs. Big Cartel does not charge listing or transaction fees, so the only costs you'll incur are those imposed by your payment provider.

Visual appeal

: Big Cartel's visual appeal is aimed squarely at artists and creators, with a selection of mobile-responsive themes to choose from. Most importantly, the pieces have clean lines and can be customized to fit your style and taste.

In-Person Selling

: If you want to sell your products in person, such as at craft shows or from your home, you can link your Big Cartel account to PayPal or Stripe.

Simple Store Management Tools

: Big Cartel includes valuable tools, such as inventory tracking and automatic tax calculations, and competes with Etsy in the administrative aspects of running a small business.
IndieMade: Ideal for those who want to branch out without altogether abandoning Etsy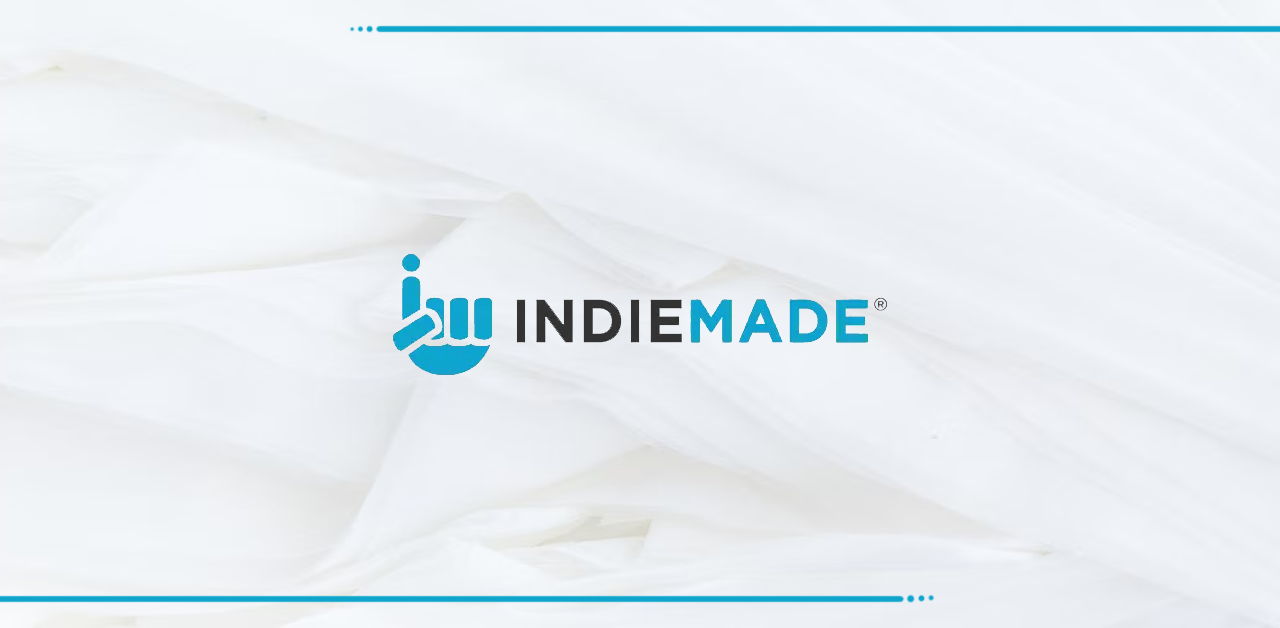 IndieMade is a shopping cart web builder designed for artists who want to create their functional website quickly and connect it to their existing Etsy shop. This Etsy alternative allows you to create an entire website for a low monthly fee, complete with a blog.
IndieMade, like many other Etsy alternatives, is not a curated marketplace, so you won't get the built-in traffic that Etsy provides.
Here are a few of the features you can begin to enjoy with IndieMade on your side:
No fees

: IndieMade does not charge fees for listing or selling products outside the monthly subscription plan. You won't even have to pay for site security or a domain name unless you want to.

Affordability

: While IndieMade does not provide a free plan, you can test the platform for free for 30 days.

Downloads

: Do you want to sell tutorials, patterns, ebooks, and other items? IndieMade Standard and higher users can offer downloads to customers.

Reports and Analytics

: Use the free Google Analytics tool to track sales and analyze your marketing and advertising efforts. Sites are also SEO optimized, and metadata is generated automatically.

Communication

: All IndieMade plans include unlimited blogging, so you can post as frequently as you want and your customers and fans can comment. There is also a News section to highlight press coverage and essential updates. You can also use the event calendar to list in-person sales, classes, and online events.
Zibbet: Ideal for Sellers Who Have Established Sales Channels
Zibbet is an online marketplace similar to Etsy, as well as a platform for managing all of your other sales channels, including Facebook Shopping, Instagram Shopping, Stitch, and AC Moore Marketplace.
The natural appeal of Zibbet is the ability to manage your product listings, inventory, sales, and seller analytics from a single online hub. You must manually enter product information for each sales platform within Zibbet, but your listing's post across each channel. If you need to update a listing, you can do so within your Zibbet HQ and reflect the changes across all sales channels at once.
If you want to join the 50,000+ merchants who sell on Zibbet, here are some of the features you'll get:
Simple Pricing

: You'll only pay $6/month per sales channel. In exchange for the membership fee, you'll gain access to a large, diverse marketplace as well as the ability to link to your other sales channels, including Etsy, if you prefer.

Almost zero fees

: There are no transaction or listing fees when you sell on the Zibbet marketplace. Except for the unavoidable credit card processing fees, you keep 100% of your sales dollars. In addition to PayPal, stores on Zibbet can accept credit card payments.

Fair Competition

: Zibbet allows a wide range of products on its site, with one restriction: all items must be handmade, vintage, craft, or fine art. As a result, your handcrafted items will not compete with mass-produced goods.

Simple Marketing

: To reward repeat customers, you can run sales, offer coupon codes, or create a loyalty program. It is entirely up to you.

Multiple Currencies

: If you want to sell internationally, you'll appreciate the Zibbet Marketplace's support for 21 major currencies.
Volusion: Best For Small Vendors With Big Growth Plans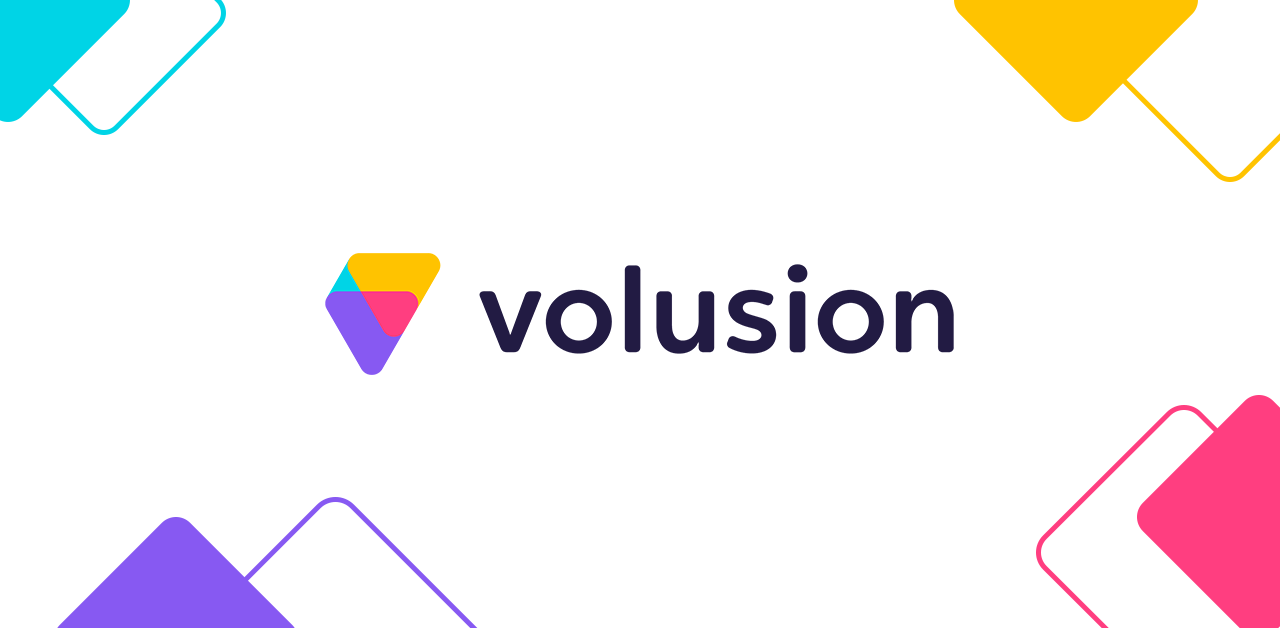 Volusion is a well-known cloud-based shopping cart software that enables sellers to quickly set up a website with mobile-responsive, customizable templates. With their simple shop admin dashboard, the software also makes managing inventory, shipping, and returns very simple.
While Volusion's pricing plans are competitive, it's worth noting that many of the advanced features that make Volusion one of the best Etsy alternatives are only available on higher-level goals. Volusion, like other providers, is not a marketplace, so you must work to attract customers to your website.
If you choose Volusion over Etsy, you will have access to the following features:
Sales Capacity

: Volusion's plans do include sales caps. Those limits, however, are incredibly generous, so you don't need to be concerned. The Personal program allows for a maximum annual gross merchandise volume of $50,000.

No restrictions

: All Volusion plans include unlimited products, bandwidth, and storage.

Sales & Marketing Tools

: Unlike Etsy, where policies like requiring offside ads put you in the passenger seat, you'll have complete control over your Volusion store. As a result, you'll be able to set your own goals and drive your store's success.

Volusion allows you to accept donations, set up membership or subscription-based sales, take phone orders, and sell digital downloads.

SEO-Friendly Pages and Product Listings

: Volusion includes SEO tools to assist you in creating SEO-friendly pages and product listings.
Bonanza: Excellent for Multi-Purpose Advertising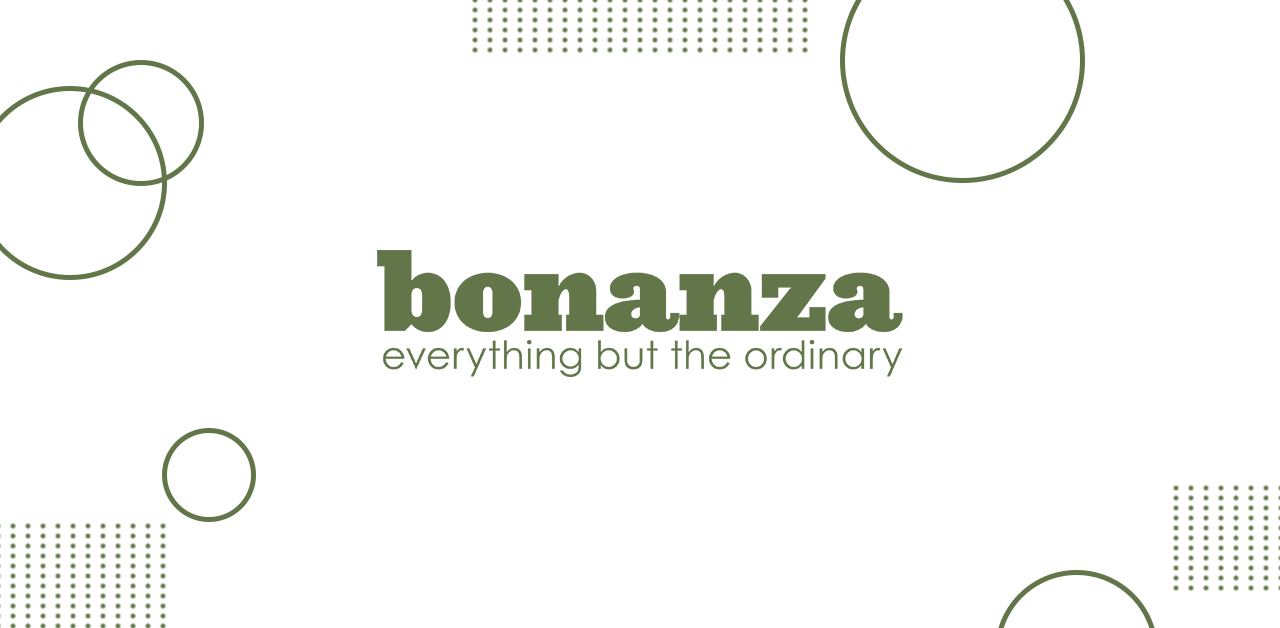 Bonanza is an online marketplace for selling one-of-a-kind items, similar to Etsy, Amazon Handmade, and eBay. What truly distinguishes Bonanza from Etsy is the ability to advertise your products in multiple locations. For a fee, Bonanza will increase the visibility of your products in Google Shopping search results, on Bonanza's featured page, and through affiliate program participants.
Bonanza's commission fees are significantly lower than those on Etsy, so if you want to sell items on a marketplace, Bonanza is a more cost-effective Etsy alternative. It's also worth noting that Bonanza doesn't limit item listings to handmade items. Shoppers can see "Top Brands" in category tags, which may confuse many sellers who prefer Etsy's focus on individual artists and small businesses.
Here are a few unique ways in which Bonanza outperforms Etsy:
Focused Advertising

: Let Bonanza handle getting your products noticed, particularly on Google Shopping. Google Shopping ads will account for 65 percent of all ad clicks by 2021. You only pay for advertisements if you make a sale.

No listing fees: There are no listing fees or limitations, so you can list as many products as you want on Bonanza.
Lower Transaction Fees

: The most basic Bonanza pricing plan (no advertising) includes a 3.5 percent transaction fee plus a $0.50 flat fee.

Freebies, Discounts, and Combined Item Discounts

: Bonanza enables you to provide customers with various enticing deals to entice them to purchase.

Webstore Builder

: You can have Bonanza build your own branded website for a monthly fee. Your website is linked to your Bonanza marketplace booth, allowing you to batch edit items that sync across both shops effortlessly.
Should You Look into Alternatives to Etsy for Your Creative Business?
Etsy is still one of the simplest places to start an e-commerce site for new online businesses. Etsy's algorithms to direct traffic are designed to handle more traffic to more recent listings.
That's great for new businesses, but what about those that have been in operation for a while? Unfortunately, as new listings are added, stalwart stores and items become lost among the sea of similar listings—even if you've been a loyal Etsy seller for years.
You may be confused with Etsy right now and must be thinking if you should look for Etsy alternatives or not. We leave it to you to decide among Etsy and its options.
Conclusion
Finally, if you're looking for an alternative to Etsy for your creative business, you should take your time. With so many options available, there's a lot to think about, especially when it comes to features, costs, and the pros and cons of each.
Any of the seven Etsy alternatives on our list could serve you well, either as entirely separate selling platforms or in conjunction with your current Etsy store. Keeping this in mind, your company is unique, so the best decision for you will be as unique as the products you create.
AppsRhino is a mobile app development company powering on-demand mobile apps and business apps for entrepreneurs and enterprises.