Are you worried about your low Etsy sales? Do you want to improve them quickly? Do you have enough traffic to achieve this?
Want some etsy tricks to drive your sales? If you are dealing with low sales, do not worry; we have some Etsy tips and tricks that will help you drastically increase your sales and boost your business.
These tricks and tips boost your Etsy sales by increasing your product visibility. One needs to use these tips and tricks because Etsy boasts 4.5 million active sellers and more than 90 million active buyers.
This number of buyers can earn you huge profits, though the competition is not less.
So let's give some tips to get ahead of the game.
Etsy Tips and Tricks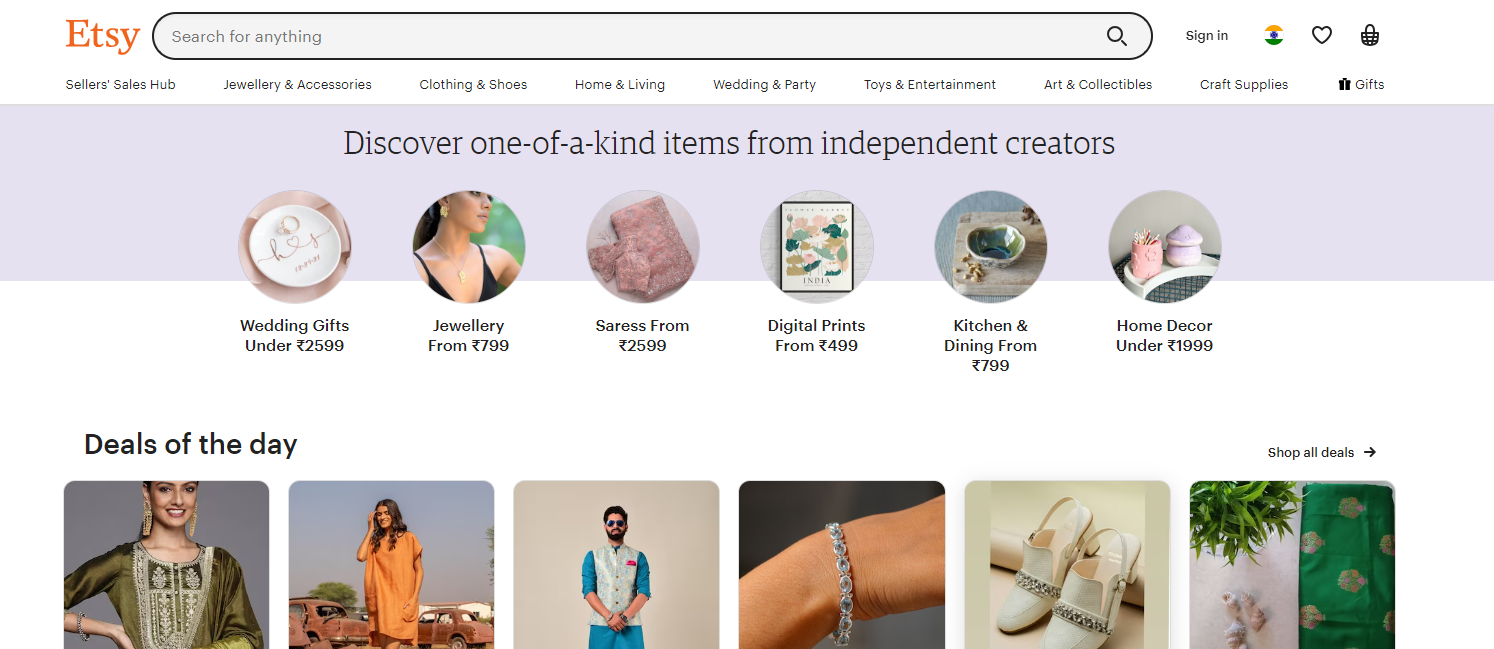 Etsy Stats
If you want to create effective advertising campaigns, you need to keep an eye on who your customers are. You can get this piece of information by following the steps below:
Log into Etsy.com
Click on Shop Manager
Click Stats
Under metrics, you'll find specific numbers regarding overall page visits, product views, orders, as well as revenue. You can also observe your business's patterns by comparing month-to-month or year-to-year sales. Make a list of questions to ask yourself, a few of them can be:
What am I doing well?
What areas need modification?
Which items are the most successful?
Are there seasonal trends?
Your advertising efforts bear fruits when you have more data with you to prepare for it.
Collect Reviews
Potential buyers like to buy products that have positive reviews from customers. Here's how you can access your review section:
Click on Shop Manager
Find your shop's name listed under the Sales Channel.
Scroll down to the Reviews section
You can use confirmation emails to thank them for the purchase and send them the link to your review page. To add a touch of friendliness, you can insert cards with every package explaining how positive reviews help strengthen your store's credibility.
Sending them a follow-up message after a few days of delivery is also beneficial for you. You can urge them to leave reviews for your products. The last you can do is ask your friends and family to buy your products to boost your reviews.
Use attractive photos
When people search for your products, the first thing they come across is photos. That is why you put attractive pictures in your online store. Your pictures should show your product from different angles, backgrounds of photos should be in harmony with your products. Besides angles, you need to take care of the following things:
Try to tell buyers the product size through pics (place an object next to it that is similar in size)
Make sure that the lighting is pleasant.
Your pictures should conform to your Etsy store theme. Edit your product pictures well before publishing them.
Work on Descriptions
Every word in your product description plays a role. Your product descriptions should not be much formal, for that keeps them a bit casual and personal.
Your product description should be in a bulleted list format telling all the uses and benefits that the product offers. Be smart and associate your other products that go with it to your product descriptions.
Choose a Good Production Partner
This tip requires you to follow Etsy's specific rules on using a production partner when selling handmade items. A production partner is a person or company outside your Etsy team who helps produce your products. Using a production partner gives you the freedom to devote more time and energy to the creative process. Your potential partner should either offer a free trial or not charge you a monthly fee.
Etsy SEO standards
SEO is an acronym for Search Engine Optimization, the magic of the internet. When buyers type in Etsy's search bar, results come from titles, tags, categories, and attributes.
Then Etsy ranks them according to relevancy, quality, recency, shop location, shipping price, language, and more. Your shop title draws in customers, so make sure it is catchy. You should always use specific keywords instead of separate and generic terms.
But, take care to vary your product titles from one another. Avoid using the same keyword for all your products to avoid competing with yourself.
Community: a source of help
It is another Etsy tip to help you get full support and the best ideas from outside your team.
It also makes you aware of the Etsy tips on making more money on the platform. Here you can ask questions and share information/ knowledge with others.
You also come across new rules and ideas through Community.
Product Prices
Your product prices should include your hourly rate, the cost of materials and supplies, as well as a general mark-up. If your listing involves shipping costs, consider that also.
You should never underprice and sell your product at a price that does not do justice to your hard work. Also, consumers might think that just because the price is low, the quality of the product might not be up to the mark.
Though you should not underprice, never overprice your products because no one likes to pay a high sum for a handmade item.
Promote your items
This Etsy tip involves promoting your store, even when sales are steady. You can promote your products because 53% of the world's population uses social media platforms.
The ad budget does not matter; it can be small or big. The aim is to target people on social media to use your products.
Build customer loyalty
This Etsy tip ensures that someone who has bought from your store comes back again. It means you should do things that make the customer shop at your store again.
You can include a coupon offer with the first purchase of a customer. You can ask them to be a part of your email newsletter and follow you on social media sites.
The other two things that can help you are follow-ups and online events. You can send an email to your customers after the delivery of the products, and through online events, you can generate more interest for your store.
Do your research
You should make sure to read the following things:
the how-tos
community forums
the seller handbook
seller stories
Read the helpful, strategic advice from the platform and other sellers
Announcements
You should update this section regularly; use the proper SEO because the first few lines show in Google. It helps attract customers.
Email Listing
Email marketing helps build long-term relationships with your customers as it is a targeted way to speak with them and gain their trust. You can ask them to sign up to your mailing list by attracting them with some benefits, like a coupon code or information.
It is so because Etsy does not allow you to add customers' emails to your email list directly. You can send them suitable and relevant news and information to build a strong, trusting relationship with your customers. Space promotional emails out among the informative emails. A 3-to-1 ratio is a rule.
Customer service
Friendly and responsive customer service makes your small business stand out from big corporations. You should always reply to them when you receive messages, be helpful while answering questions, and be empathetic when they have concerns.
Turning on your notification on your Etsy Seller app is a great way to ensure your replies are fast. Many customers say in reviews that they admire a responsive seller.
Shop banner and Shop icon
A well-made shop banner and icon can help share the brand and personation of your shop. Since it shows the personality of your online store, it should always be clean and uncluttered.
Competitive shipping
Too high of a shipping fee will come as a shock when buyers check out and make them leave their purchase. It can be a good idea to shift some of the shipping fees to your product price. A shipping fee of around $5 is acceptable to most shoppers.
Etsy algorithm also provides a boost to product listings on the US search page if it ships free to the US for over US$35.
Payment options
A recent study reveals that 7% of online shoppers abandon their shopping carts because of limited payment options. It's important to consider that while online shopping is becoming the norm, some potential customers will still hesitate to share their credit card details online, no matter how secure your website is.
You can take care of it by maximizing available payment options for your store. Etsy store owners should use Etsy Payments which gives you the ability to offer a wide variety of payment options without opening multiple merchant services accounts. Etsy Payments can accept:
Credit cards
Debit/bank cards
Etsy Gift Cards and Etsy Credits
PayPal
Apple Pay
Google Pay
Explore Multichannel Sales
Special events and holidays can help maximize sales by expanding into new channels. Etsy sellers, in particular, can increase their revenue by using new markets and capitalizing on customers looking for unique gifts during special occasions. Finding wholesale and even international shoppers at this time is also highly possible and can give your business a considerable boost.
You can go through Etsy Local to find opportunities for in-person sales around your area. Maintaining inventory records and accepting payments remain significant challenges of multichannel sales.
Holiday Events
Etsy is a marketplace for personalized or customized products, making it an ideal place for people to go when they want gifts for special occasions. Knowing specific holidays throughout the year can help you plan your item launches accordingly.
In a Nutshell
Etsy stores need proper time and devotion to prosper. This process gets easier when you follow Top Etsy tips and tricks to make your business big. Here we listed the top Etsy tips and tricks that help sellers expand their business and increase their reach. If you need any professional help with your online Etsy store, feel free to contact AppsRhino.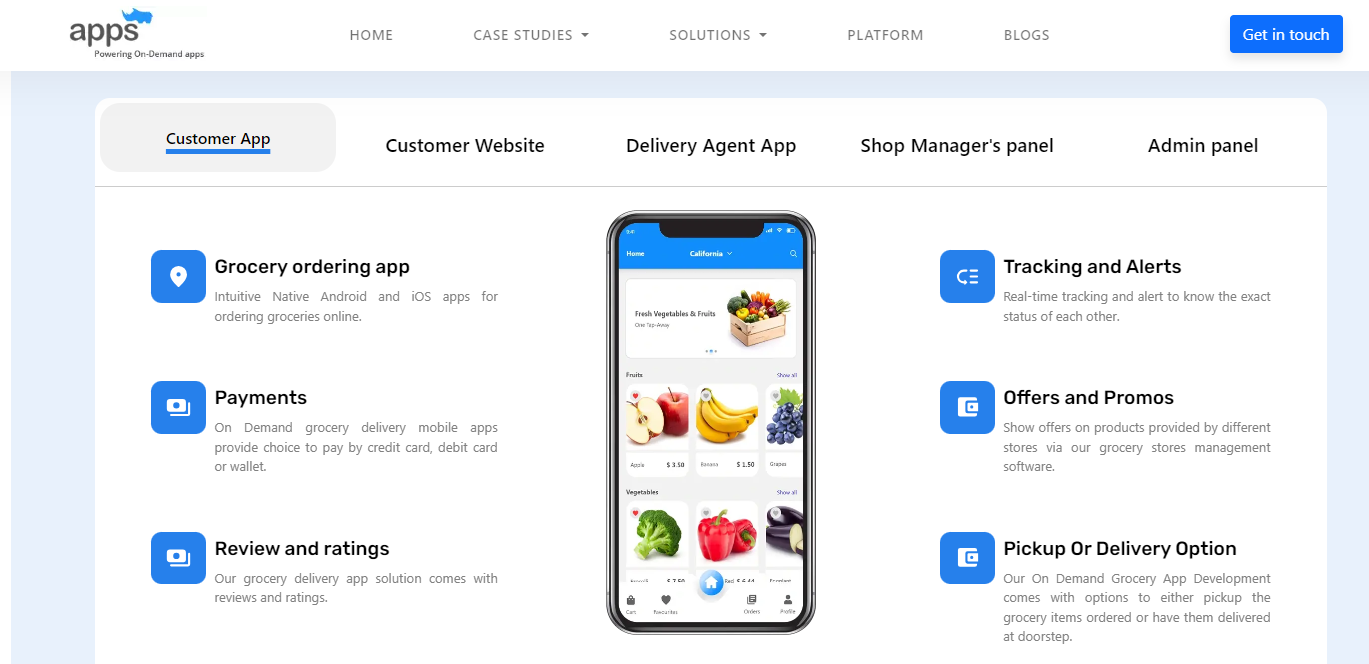 AppsRhino offers the best Tech-driven solutions for Home services, Laundry delivery, Alcohol delivery, Grocery Delivery, Food Delivery, and Taxi Services:
Frequently Asked Questions
What is Etsy and how does it work?
Etsy is an online marketplace where independent creators and small business owners can sell handmade, vintage, and unique goods. Sellers can create a shop, list their items, and manage orders and payments through the Etsy platform.
What are some top tips for optimizing my Etsy shop?
Some top tips for optimizing your Etsy shop include using high-quality photos, writing detailed descriptions, offering free shipping and discounts, and using relevant keywords in your titles and tags.
How can I increase my sales on Etsy?
To increase your sales on Etsy, you can try promoting your shop through social media, offering special promotions and discounts, participating in Etsy teams and forums, and improving your shop's search engine optimization (SEO) through keywords and tags.
What are some common mistakes to avoid when selling on Etsy?
Some common mistakes to avoid when selling on Etsy include underpricing your items, neglecting to optimize your shop for SEO, failing to respond to customer inquiries in a timely manner, and not properly packaging and shipping your items.
How can I protect my intellectual property as an Etsy seller?
As an Etsy seller, you can protect your intellectual property by trademarking your brand name and logo, registering your designs and patterns, and using watermarks on your photos to deter unauthorized use. It's also important to monitor your shop and report any instances of infringement.