Imagine having a fantastic time with your friends and family late at night when your favorite bottle of whiskey, wine, or beer suddenly runs out.
What do you then? Do you dash to the nearest or even the furthest liquor store between all those parties to get more stock?
You may not have to do this if you have a delivery app for alcohol.
The popularity of the online business is rising quickly today.
New integrations are blossoming in on-demand delivery applications. They provide the utmost convenience and a wide selection of goods.
Among all services, alcohol delivery services dominated the market in 2022, with sales of USD 222,098M.
Developing a mobile app for liquor delivery can be exciting to give investors access to the most lucrative sector of the economy in 2022 and in the years to come.
This blog has covered several aspects of creating alcohol apps, including how to stand out from the competition with cutting-edge features, steps to creating alcohol delivery apps, and more.
Models for alcohol delivery apps
When creating an online alcohol delivery app, the following sorts of home liquor delivery app models should be taken into account:
1. Aggregator model
Alcohol merchants and customers will participate in the more aggregate model.
While customers browse for a particular product to purchase, the app's owner will offer a platform for both alcohol sellers to advertise their businesses and show their goods.
2. Home delivery model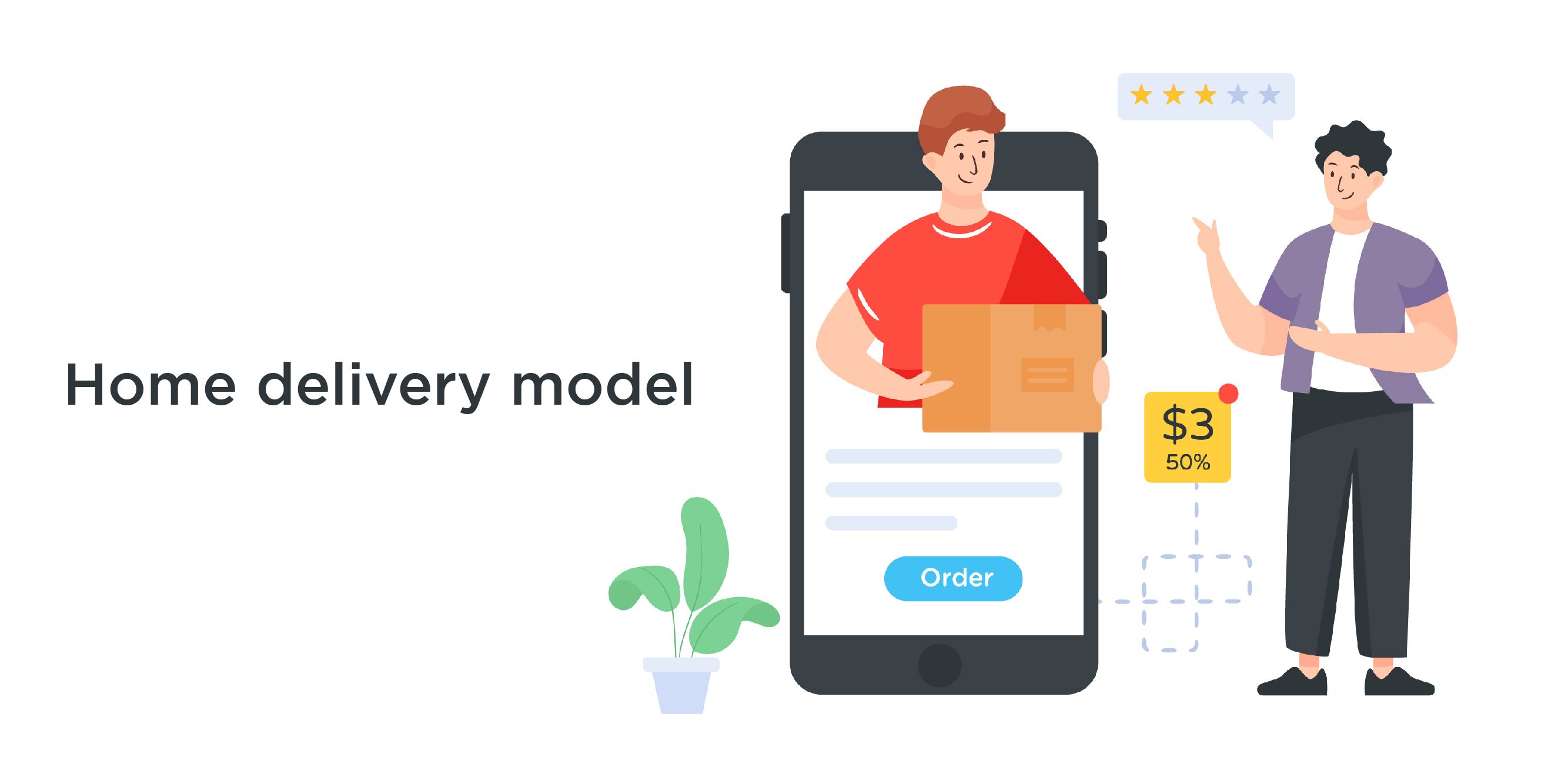 When a customer places an online order for alcohol and demands that it be delivered to their home, there are two main parts to this strategy: one where the product is delivered within a few weeks or one where it is offered the same day.
Second, the customer decides the preferable day and time for drink delivery. Under this arrangement, the platform owner or the vendor must work with the delivery partner to manage logistics.
3. Dedicated model
This plan is effective for people who want to manage their stocks and communicate with their dealers independently.
Aside from that, the owner is in charge of all operations, including delivery, reporting, assessments, and inventory management.
4. Model of a marketplace
It works as an online marketplace where alcohol vendors may sign up and offer their items to customers.
Aside from that, only dealers can conduct any duties, such as providing alcohol, monitoring inventory, and managing transactions.
Advantages of an online alcohol delivery service
For customers:
Enables customers to refill their preferred brands' bottles effortlessly.

There is no need to leave the house. Pick the best shop, then easily order your favorite beverage.

Allows companies to take advantage of significant discounts and offers that significantly reduce costs.

Time is saved by not having to wait and stand in line for your turn.

Choose your preferred method of payment: COD or online gateways.
For business:
Gain the most profit from a base of potential and loyal customers.

Increase sales with the fantastic features that these apps provide.

Manage and draw in additional clients to boost sales.

It allows for effective stock management, which minimizes physical labor.

Better ROI.
Top-notch alcohol delivery app features
Let us talk about some sophisticated features that will enable you to meet the needs of your modern consumers by creating an alcohol delivery app.
1. Social Login/Registration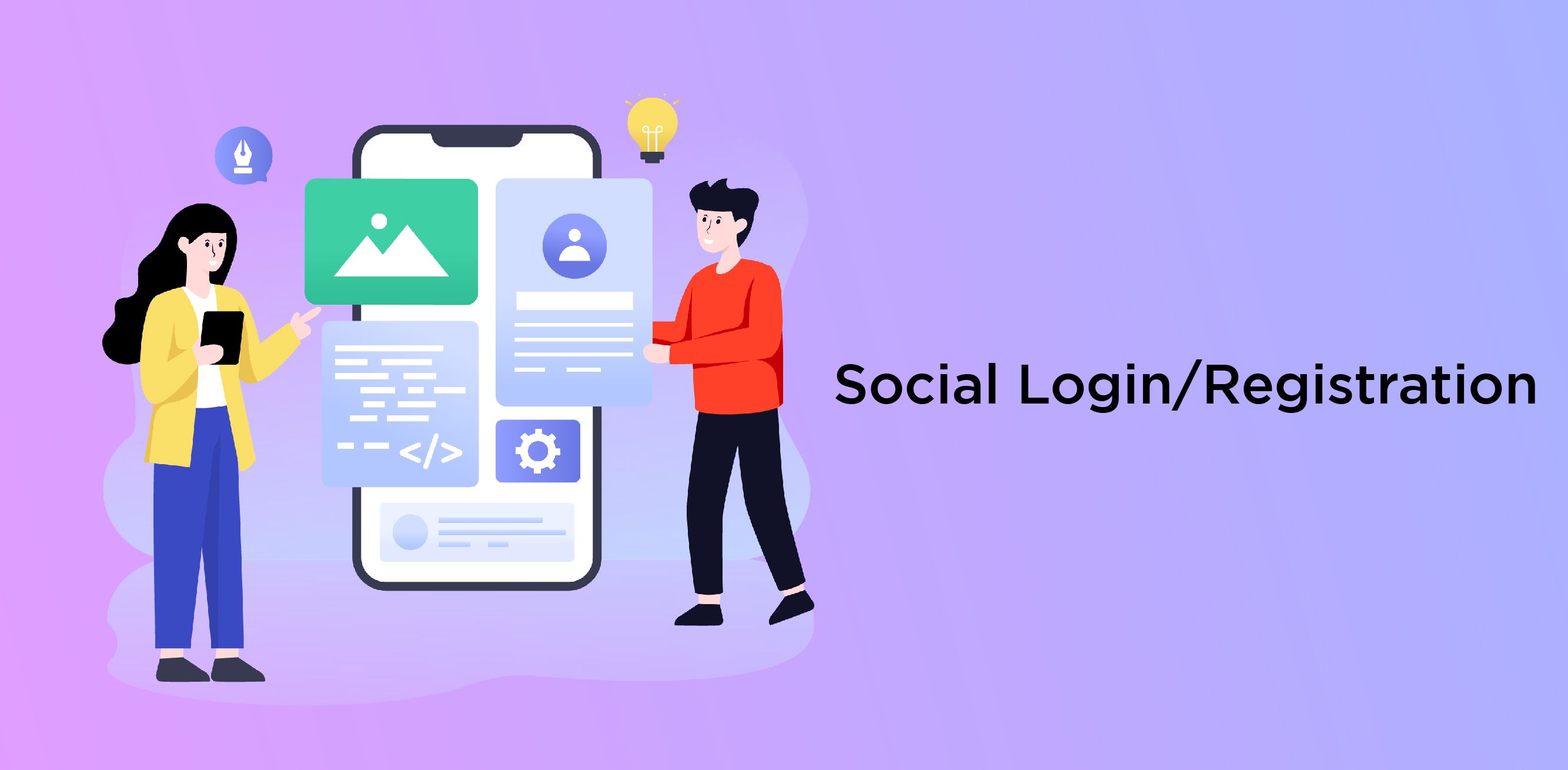 Your app's signup procedure must be simple and speedy.
Permit customers to register using their social media accounts. You can draw in more users thanks to the simple signup process.
2. Push Notifications
Inform and notify your users when the app receives new updates.
Through "Push notifications," you may inform your users about sales, limited-time deals, and other events.
3. Uploading Documents
Users can utilize this tool to upload the necessary documentation electronically to confirm their eligibility to purchase alcoholic beverages. (If you have an app that delivers alcohol, you must abide by specific laws.)
As a result, adding this feature to your alcohol delivery app is new and crucial.
4. Scanning of documents
Alcohol delivery staff and store managers can scan all the documents required by the government to verify the legitimacy of the app and service provider in a well-organized document scanning facility.
5. Verification of Documents
If you run an alcohol delivery app, you should know that several restrictions and regulations must be followed.
Therefore, this function will aid in ensuring the user's age and other crucial information.
6. Online Chat
Your user can get in touch with you or leave a message if they need assistance or have questions regarding your services.
Additionally, customers can get prompt help and responses to their questions using in-app chat.
7. Internal Navigation
This feature allows consumers to verify the approximate arrival time of their order as well as the position of their delivery agent.
An alcohol delivery app must include this in-app navigation feature.
8. Live Monitoring
Customers can track the operation of the delivery agent, and it helps the delivery agents find the customer's address. This aids delivery personnel as well.
How to create an alcohol delivery app in 5 simple steps!
It would help if you did the following essential actions to create an on-demand Alcohol Delivery App:
1. Construct an app idea
You must initially sketch out your concept and create a plan at the beginning of your app development.
Determine the issue the app will answer, the target audience you want to reach, the features you must have, and other factors to help you comprehend the concept you want to achieve.
2. Make mockups and wireframes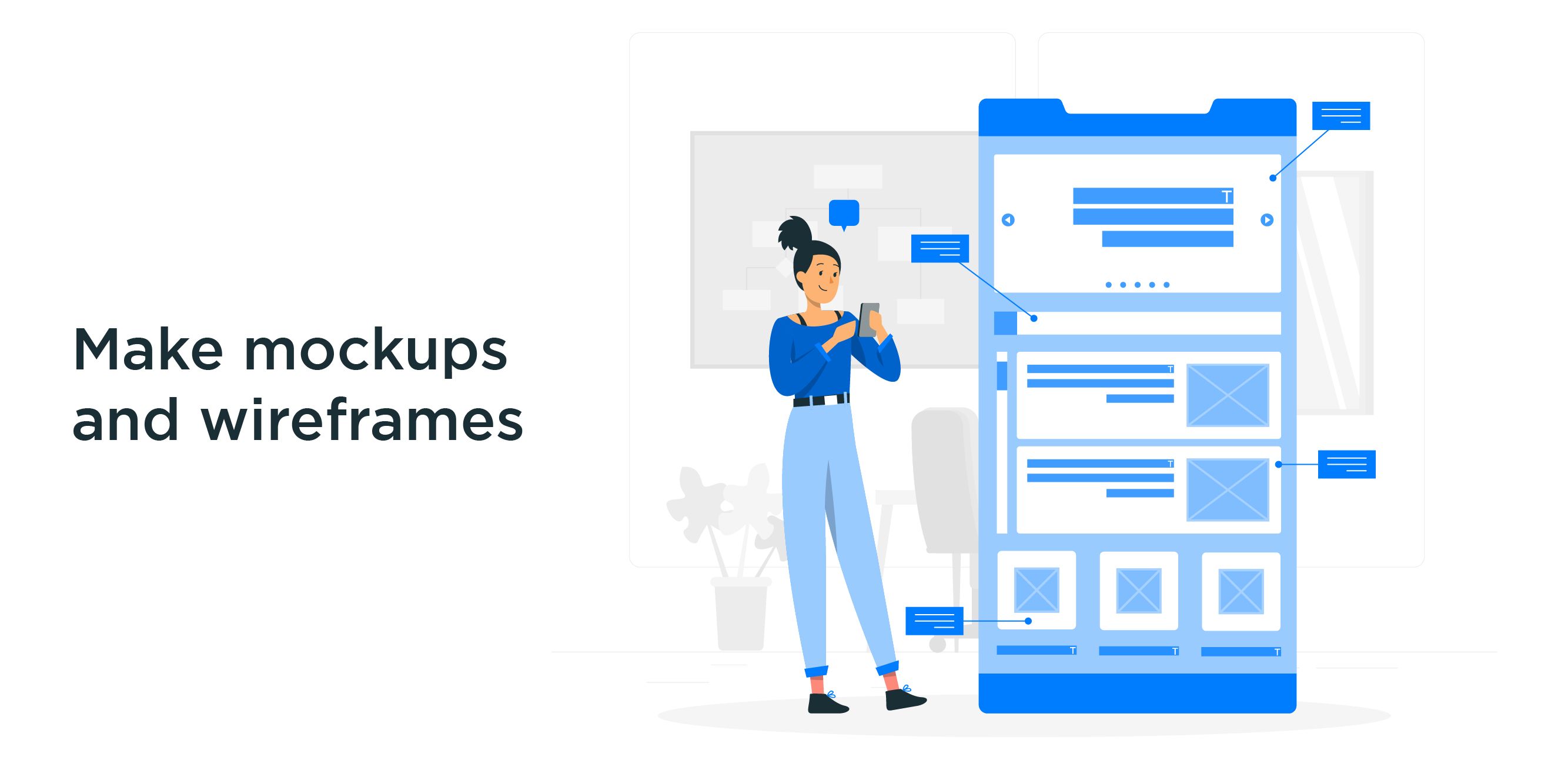 The design of your alcohol delivery application must seek to create a pleasant and trouble-free user experience.
The functionality of every mobile app and how it interacts with user choices are crucial to its success.
The essential duty of UI/UX design for your product is to guarantee that the user interface is simple to use, that exceptional user experiences are provided and that all activities are dynamic, accessible, and friendly to end users.
When developing and maintaining an on-demand alcohol delivery service, wireframes are a popular way to build the design and check it out.
3. Engage the firm or specialist development team
Whatever the situation, you will require a tech staff to make your ideas a reality.
When hiring a development team, you must check for the necessary knowledge and a solid history in on-demand alcohol delivery apps.
AppsRhino is here to assist you in creating an on-demand alcohol delivery application that considers your target market, company objectives, financial constraints, and budget.
This industry-leading company can help make your app development dreams into reality!
4. Pick the appropriate monetization strategy
There are several methods to make money from an app that delivers alcohol, and we've highlighted the most popular ones below:
Commission:
It is now the most fundamental and popular monetization strategy utilized in delivery apps. A commission is deducted from a predetermined sum of money for each purchase made via your application.
Within-app marketing:
When users show interest in your app, you may attract their attention by integrating in-app advertising. These promotions are available everywhere since they allow investors to expand their money by astounding amounts.
Offer a premium edition:
It is currently a prevalent method for making money from applications. Giving customers and merchants the option to purchase a premium edition will give you a great approach to increasing money. You only need to consider the benefits of the new edition, such as free shipping and no transaction costs.
5. Try out the app
Okay, now that everything is finished, we should consider quality testing.
Testing ensures that the app is secure, reliable, and functional, which makes it a crucial component of mobile app development.
Your QA team will examine the app for the following:
Functionality

Performance

Usability

Security

User encounter
What is the typical cost for developing an app that delivers alcohol?
It should be mentioned that the price to design an alcohol delivery app relies on several factors, including:
Features and functions that are included

Complexity

Location of the chosen corporation

Platform

Backend difficulty
When considering how to design an alcohol delivery app, start by selecting the members from the following list:
Both backend and frontend devs

UI/UX specialists

both iOS and Android developers

Project director

enterprise analyst

QA specialists
The typical cost to launch an alcohol delivery app ranges from $30k to $70k, depending on various variables.
Our experts at AppsRhino will be happy to estimate your idea if you need a more thorough understanding of alcohol delivery app development costs.
Appsrhino & development of an alcohol delivery app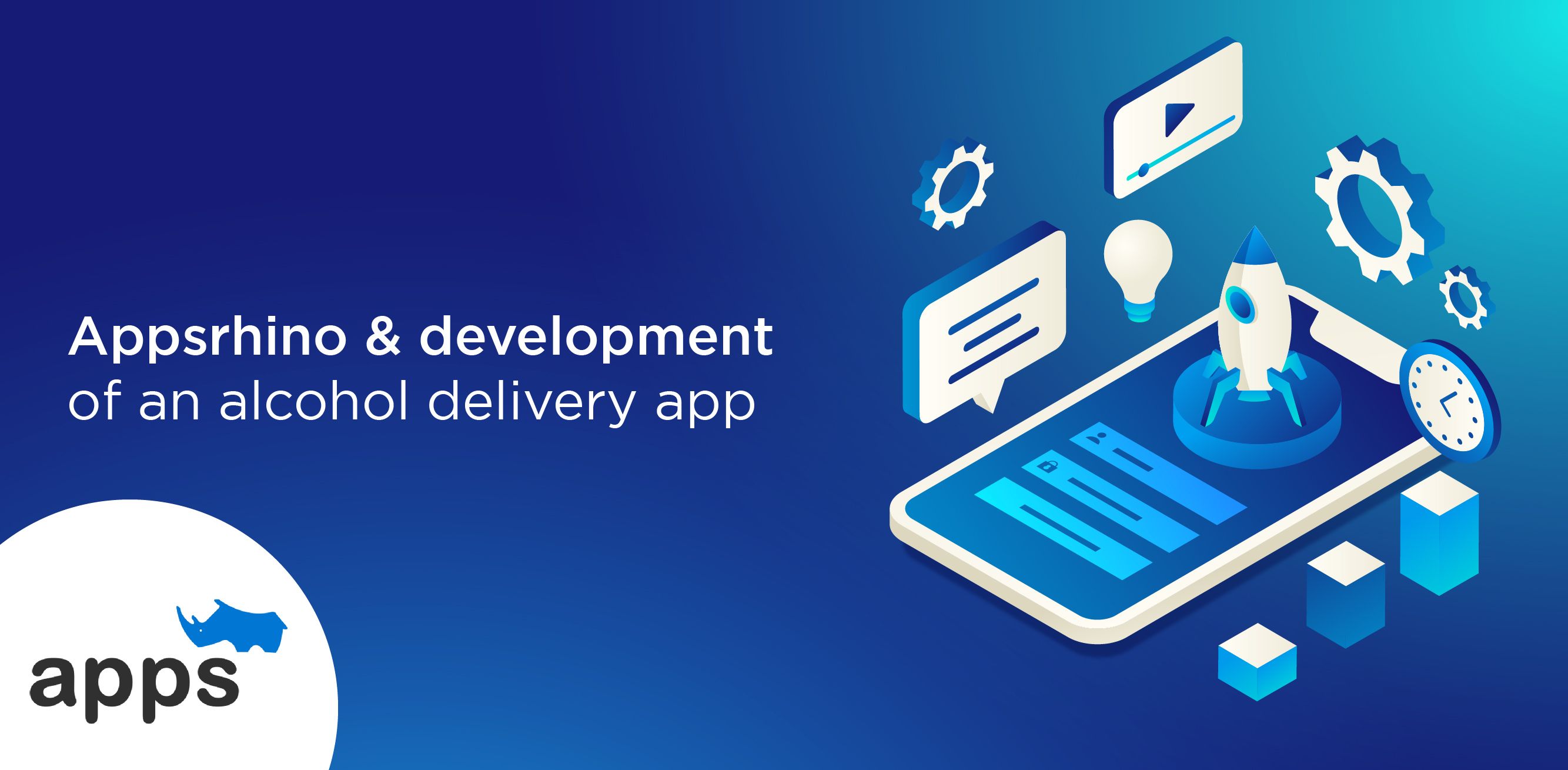 App development costs will rise along with the demand for alcohol delivery services shortly.
Therefore, it is advisable to start now and quickly govern the market.
Due to its extensive experience in this market, AppsRhino is aware of all the minute details involved in developing a popular alcohol delivery app that complies with all legal requirements.
If you wish to create an on-demand app for your business, filled with high quality features and great UX, then choosing AppsRhino should be your #1 choice!
So, what are you waiting for?
Call us right away!