Introduction
People are shifting to the online mode for every necessity. They get their groceries online. They can get taxis to take them from one place to another via the Taxi Booking Application.
Moreover, customers can book an appointment with one tap on their phone.
Health services are essential for every patient. Some people wish to be fit and want to keep track of their health. At the same time, patients may want to talk to doctors and medical experts without leaving their homes.
Do you want to create an application allowing patients to communicate with doctors online? Telemedicine App Development is the perfect way to engage patients and assist them in accomplishing good health!
You shall follow a list of steps to initiate Healthcare App Development.
This blog is the perfect guide for you and will help you discover the features you can add for the patients' convenience.
Healthcare Mobile App Development
Do you know the steps you can follow for Healthcare Application Development? Here is the ultimate guide you can follow as a Healthcare App Development company!
Strategic Planning
One of the first steps to engaging in Healthcare App Development is Strategic Planning. You shall meet your team and finalize your goals. Here are a few questions you can ask yourself!
What is our target audience?

How to start the development process?

What is the programming language for our company's Healthcare Application Development?

Do we want Quality Assurance for App?

What is our budget for Healthcare Mobile App Development?

How do we divide our funds?
You shall create a plan and ensure its execution. You can come back to the decided strategies and review your goals regularly. Therefore, you can track your progress and make improvements!
Hiring employees
There are numerous models for hiring employees in a Healthcare App Development Company.
You can opt to hire part-time, full-time, or Freelancer employees. They will work per instructions and provide the required result in the allotted time. However, the hiring process for these employees for Healthcare App Development may take days or weeks.
What's the better option? You can choose to hire an Outsourcing team for your company. This team will engage in Telemedicine App Development and initiate the process without delay! Moreover, the Outsourced employees have the required skills and don't take long to hire!
Designing and Development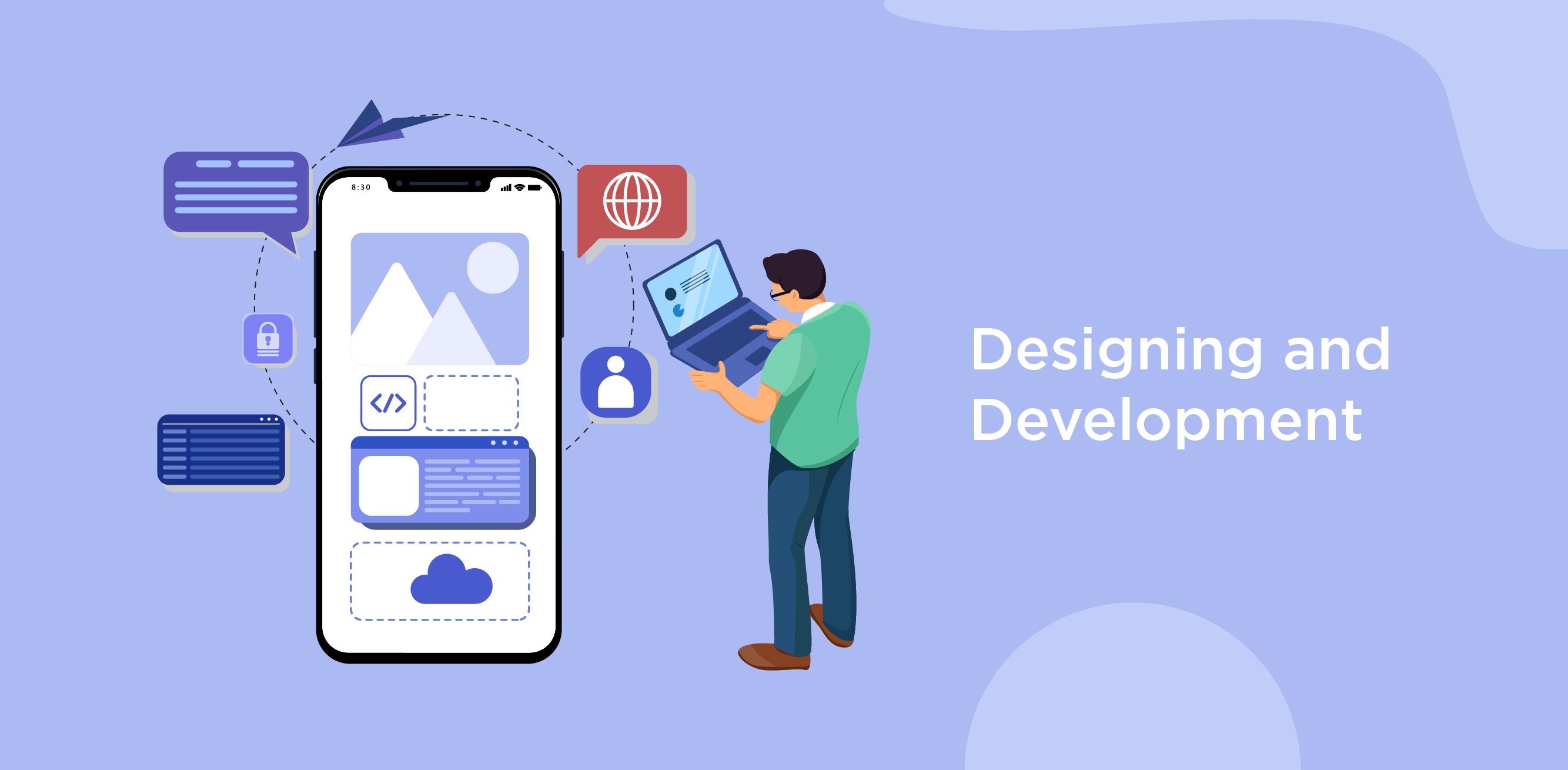 As a Healthcare App Development company, you can employ workers to engage in application-building. Else, an application development company has you covered!
Do you know the significance of User Experience Designing? Imagine a patient downloading two platforms after Medical App Development. One of the Apps has an interactive interface with reachable features and options.
However, the other application needs to be more appealing and provide a minimum of options.
Which application will the patient opt for?
Hence, you shall focus on the Designing component and review the Designs before moving forward with Healthcare Mobile App Development!
The application development team will also create the Healthcare App by implementing the design!
Quality Assurance Testing
After completing Telemedicine App Development, you shall consider the importance of Quality Assurance Testing.
Do you want your customers to complain about your Telemedicine App after its release on multiple platforms like Play Store, AppStore, and as a web application?
QA Testers test your application and find issues to solve. Further, they discuss the problems with the Developers and find solutions to ensure a better user experience.
Marketing
How will your Healthcare App Development company inform the patients about the benefits of using your application?
They shall know the numerous features you provide. Your company can tell customers about the following things.
Video Calling Feature

Medical History records

Audio Calling Feature

Chatbots

Customer Support

Texting the medical experts

Medicine Delivery Feature
And others.
How to reach your target audience? You can connect with them via blog posts, quora answers, social media applications, and numerous other methods.
Additionally, you can create a website for your Telemedicine App for patients to interact and download the application to avail the best Healthcare!
Patient Feedback and Support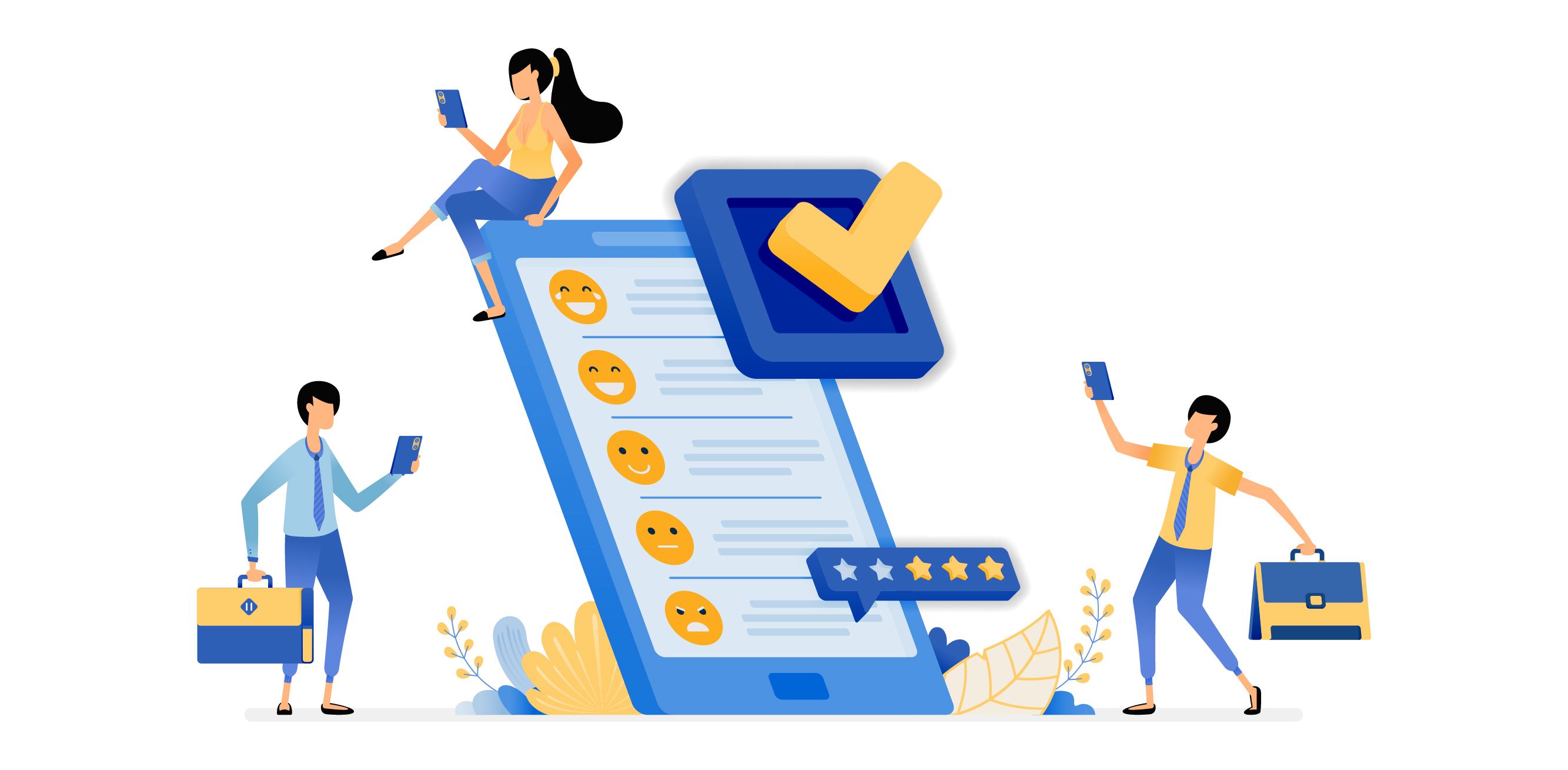 Patients using your application want to provide reviews and feedback about their experience. They wish to talk about the services available in the Healthcare App.
Moreover, they may find issues while working with the application. Do you want to provide better services to your patients? You shall listen to them. You can take feedback and update your Telemedicine App for betterment.
Features for Telemedicine App Development
Here are some features you can add while engaging in Healthcare Application Development. These features will allow customers to interact better with the Telemedicine App and avail of the medical services per requirement!
Effortless Sign-up and Login
Patients don't want to spend long on the Sign-up or Login page. They wish to fill in the required details and move on to the next page to avail the Healthcare services.
Here is a list of information you can allow the patients to enter.
Name

Phone Number

Email Address

Medical History page (Direct to this page after the Login window)

Other contact details
Video Calling Feature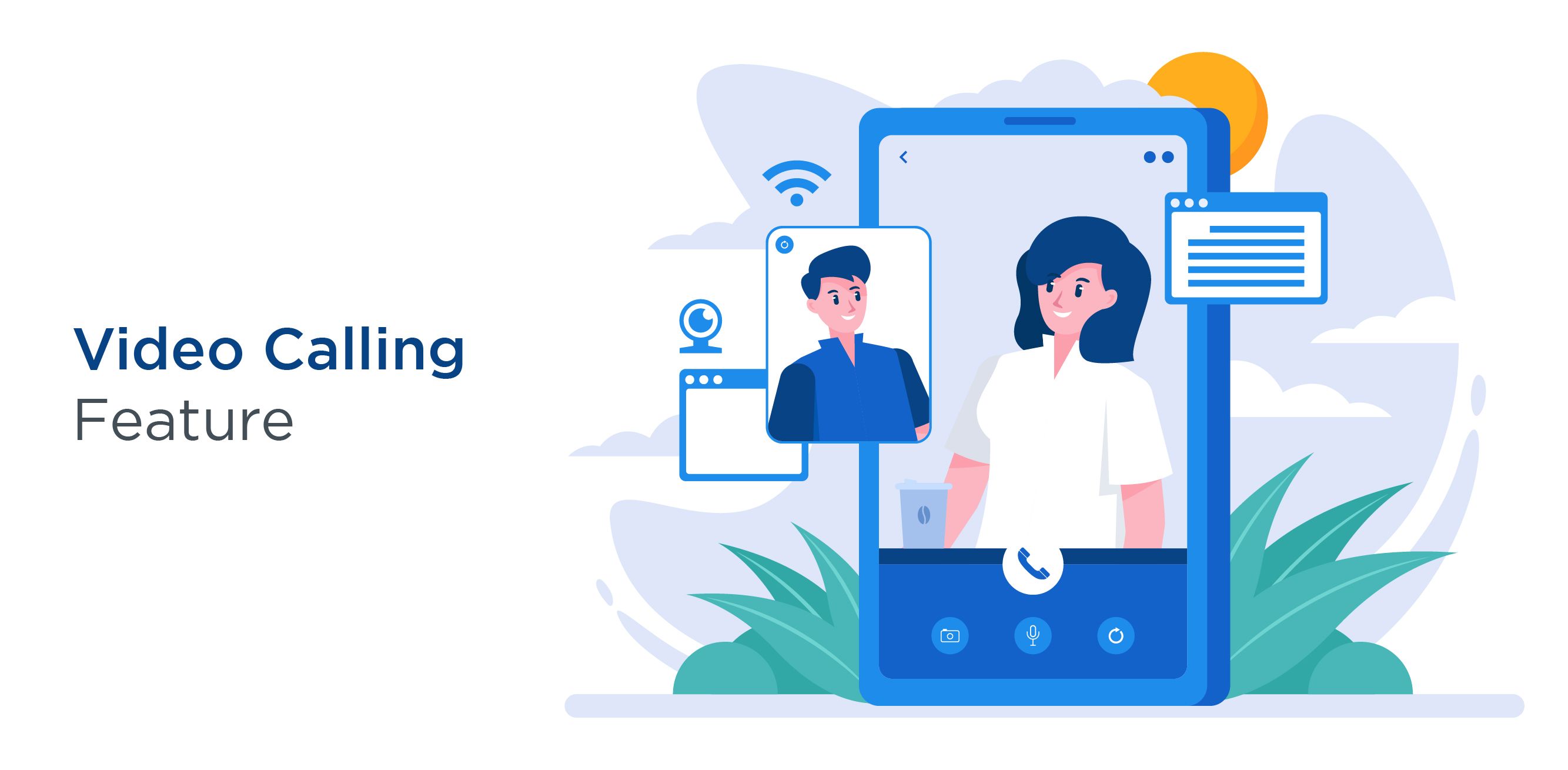 What is the best way for patients to receive consultation from doctors and medical experts? You can allow patients to book online appointments and talk to any doctor.
Imagine a customer having a spinal problem. They wish to talk to a doctor and make an appointment with your Healthcare Application. The doctor can video call the patient and allow them to explain the cause and their medical situation.
Moreover, the doctor can see the patient and understand the condition better. Patients can contact the patients 24*7 and provide advice.
Customer Support
Another helpful feature for your Telehealth App Development is unforgetful Customer Support. The patients might face problems while using your application.
They might not find one feature or are unsure about canceling an appointment with the medical expert. You can assist and allow them to understand how the Healthcare App works.
Here are a few methods to provide the best customer support.
Phone call

Email

Chatbots
Do you know why companies are opting for Chatbots? This feature allows the patients to reach you any time they wish. Moreover, they can talk to the system and get pre-generated answers when live support isn't available. If you wish to proceed with the Chatbot feature, BotPenguin is the best choice!
You can integrate BotPenguin with any website or application for patient assistance!
Chat with the Medical Experts
Customers may wish to reach the doctors after a scheduled consultation. They might want to share necessary reports or their health progress with the medical experts.
You can include text and messaging features when engaging in healthcare mobile app development! The messaging platform will allow the doctors and patients to connect pre or post-appointments with the doctors per need!
Multiple Payment Gateways
What if the patient wishes to pay via their credit card while your Healthcare App Development Company only accepts payment via e-wallet card? Will the customer move to another application to avail of medical services?
You shall provide Multiple Payment Gateways for your customers. You may allow them to pay via credit cards, debit cards, e-wallets, and other methods.
Moreover, you can accept cash-on-delivery options for offline services like in-person doctor appointments or medicine delivery.
Medical History records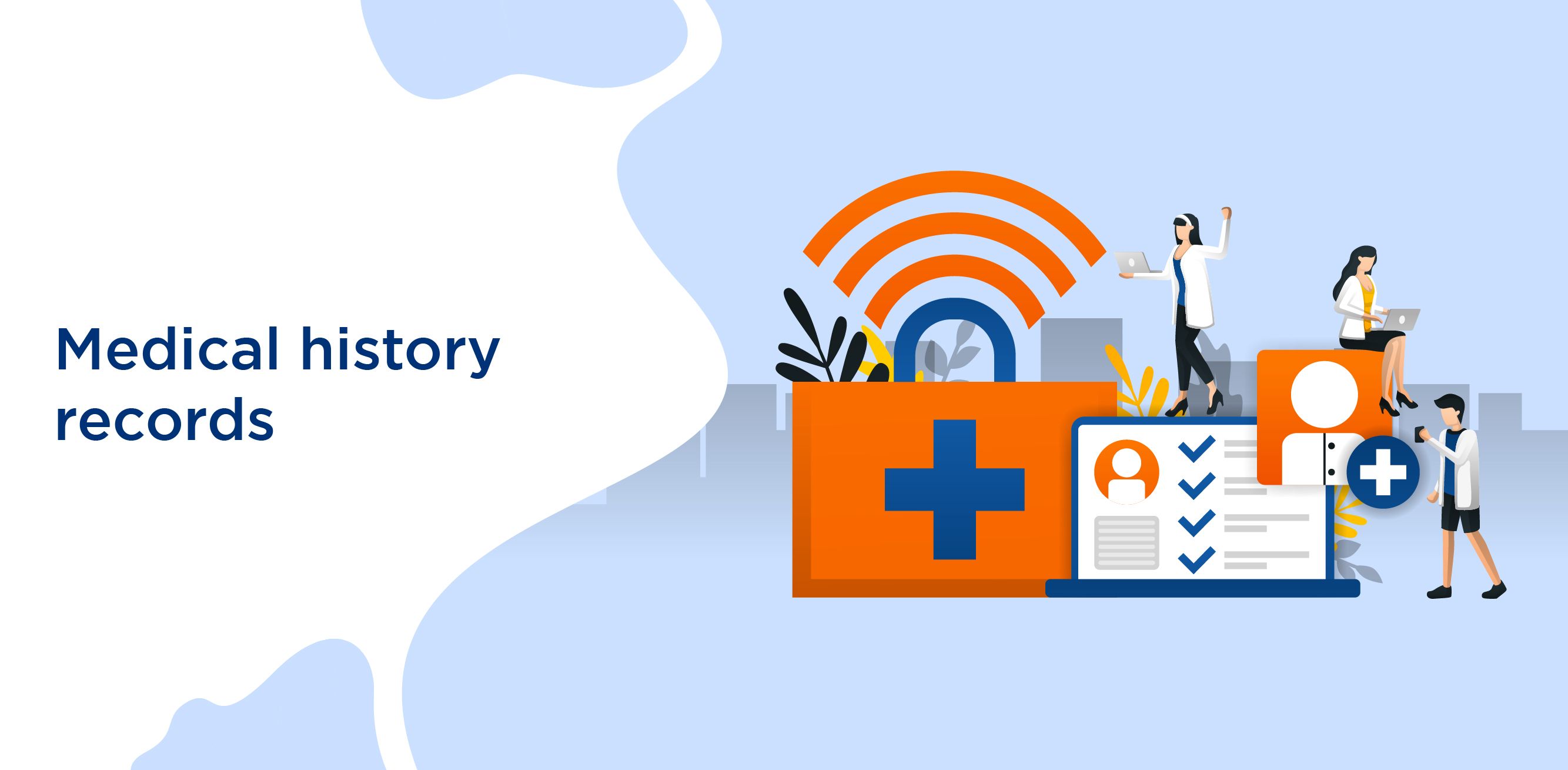 Doctors ask patients about their medical history before treating them for any disease. You can include Medical History record keeping in your Healthcare Application Development.
The patients can fill out a one-time form after downloading the App and update it per requirement.
This feature will allow the customers to track their health progress.
Medical App Development Types
There are multiple Healthcare Mobile App Development types. Here is a list of these applications, and you can choose one or integrate two types for your perfect App!
Appointment Booking Apps

Medicine Tracking Apps

Reminder Apps

Fitness Apps

Diet and Food-related Apps

Period-Tracking Calenders

Other Women's Healthcare Apps

Training Apps

Yoga Apps

Medicine Delivery Apps

Medicine Price Comparison Apps

Report receiving Apps

Preventive Care Apps

Sleep Timers

Mental Health Apps
Final Words
Do we know about any other ways to start Medical App Development? You can hire an app development company to create an application for you.
You may opt for Clone App Development or start from scratch. Which App Development company to hire?
AppsRhino is the ideal choice for you! Our employees have the required skills and education. They understand multiple programming languages and will create a suitable Healthcare App for your customers and business!
You can tell us about the features you wish to add to the Medical App Development, and we will take care of everything. Why are you waiting?
You can start planning your Healthcare App and decide on the business type for investment.
You shall remember that AppsRhino will be here for you and your company at every step to support the Healthcare App Development and launch process.
We will make your App successful together! Contact us today to learn more or book a demo!